Another few months passed during which a lot of work has been done! We are slowly but steadily moving toward the beta release, which will probably happen this year.
A lot of our progress is centered around graphics and level construction. Along with recent changes, a lot of possibilities opened up. We now have various sets of assets. Levels of the dungeon will look differently not just because of changing layouts. Players will see different styles of floors, walls, and ceilings. The same applies to various objects – shelves, raised plates and levers. Hidden trapdoors can really surprise an unaware player.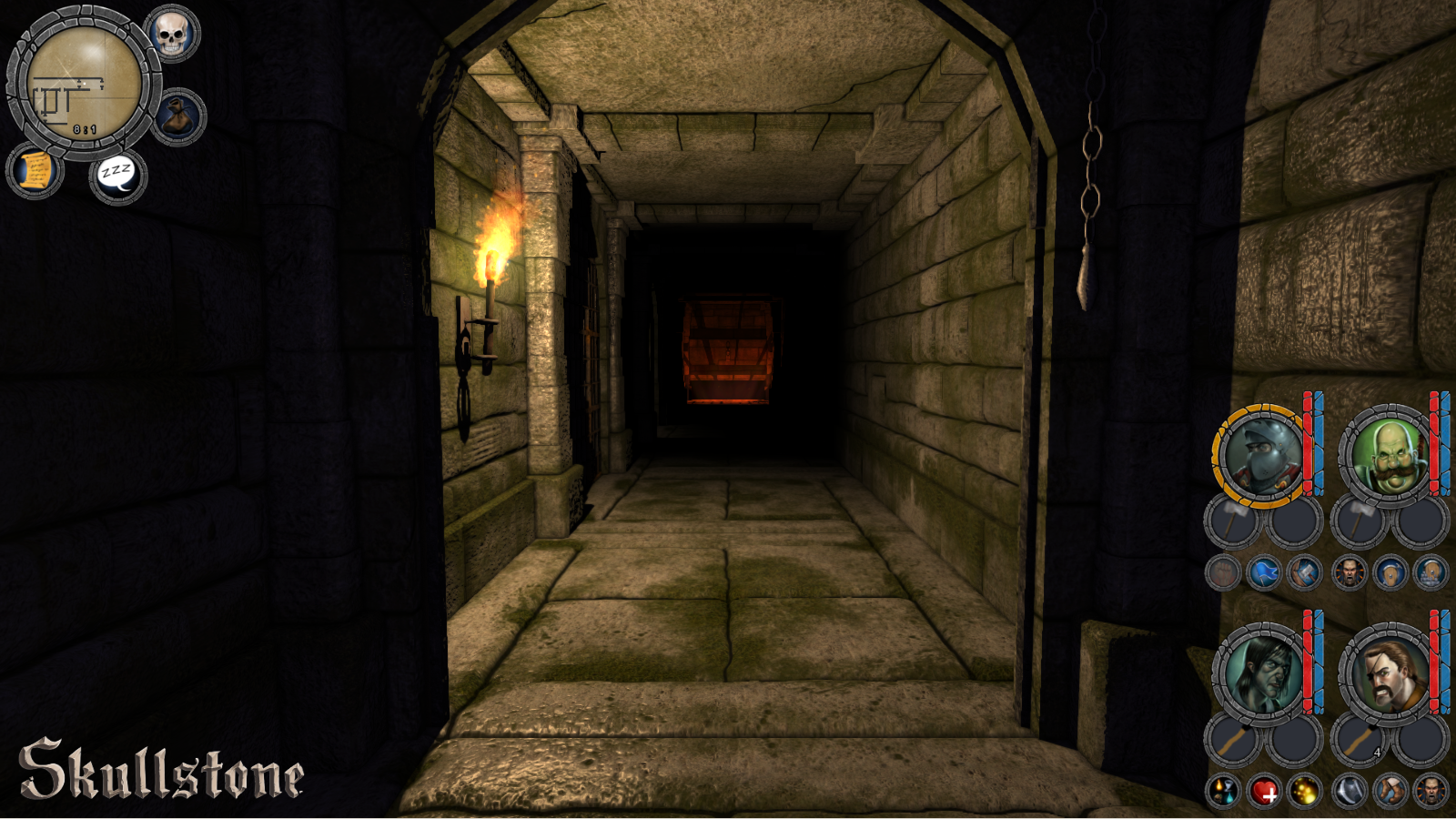 Wooden doors, metal gates, intimidating cell doors, it's all here, waiting to be opened.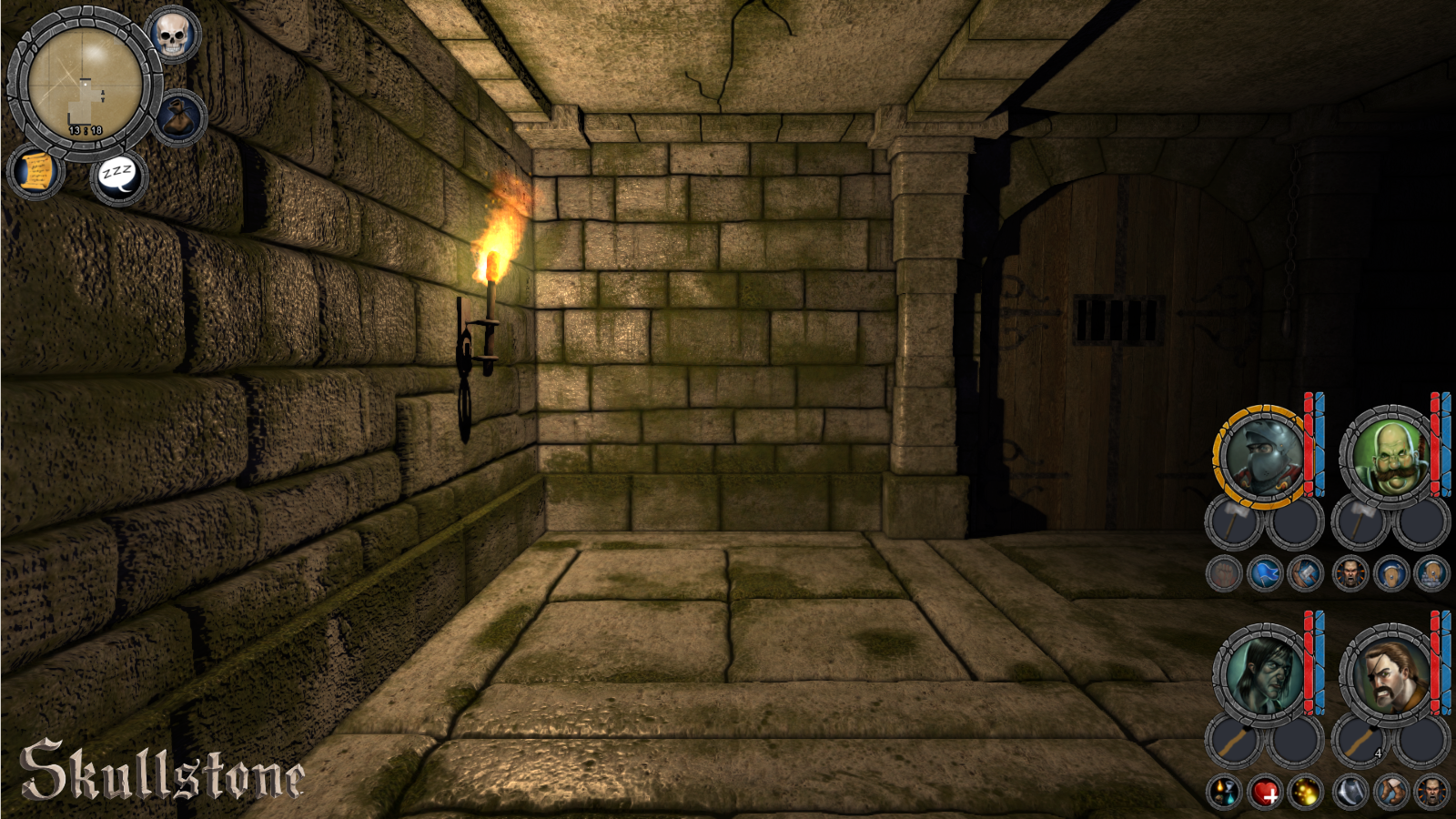 Basic level construction was made quite simple. Now we continue working on assets, to achieve even larger variety of decorating object and styles of environment. There are classic dungeon levels, underground mine levels, et cetera. Screenshots below show one of those styles, keep in mind it's all work in progress.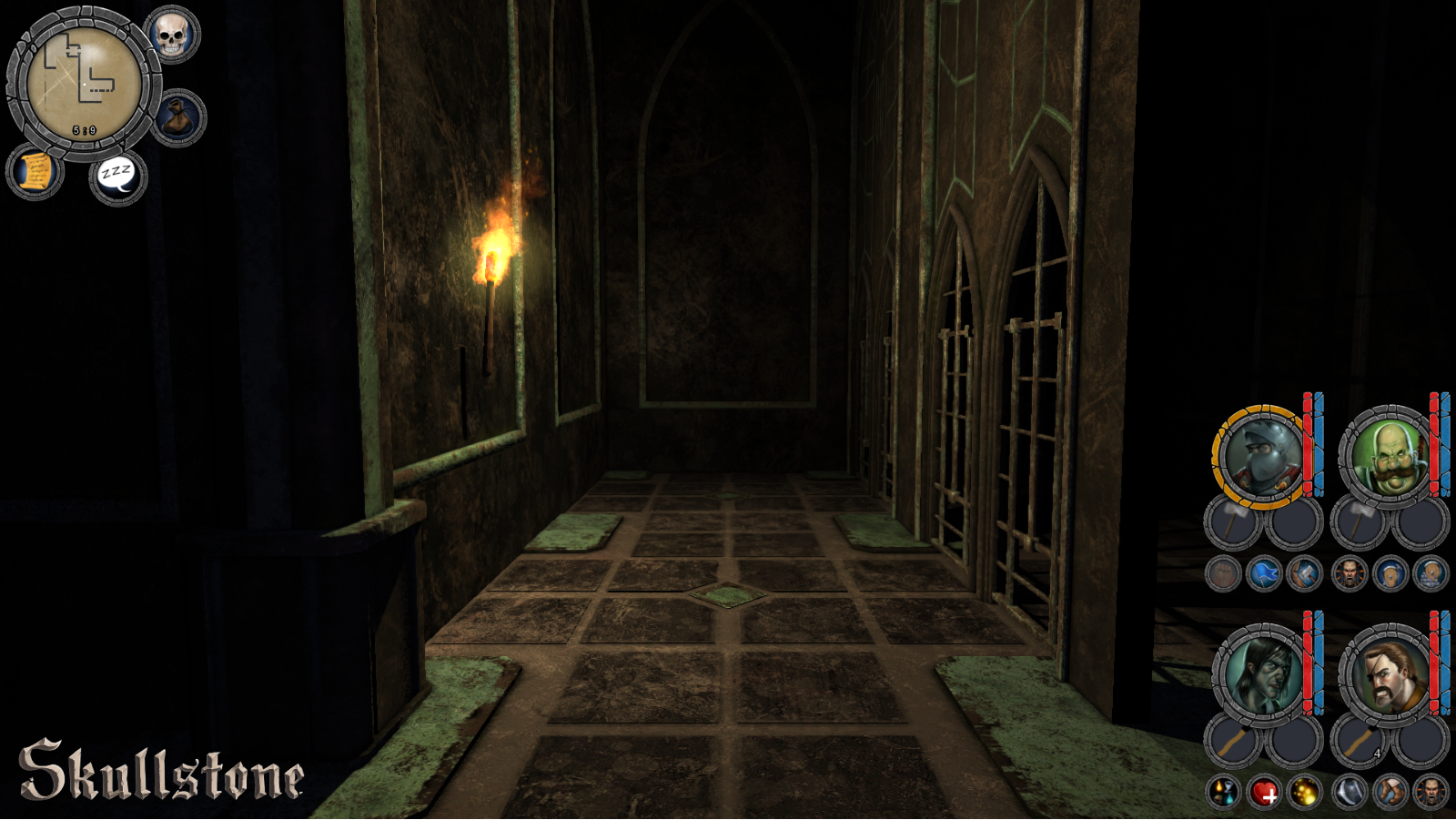 Doors hidden in column's shadow.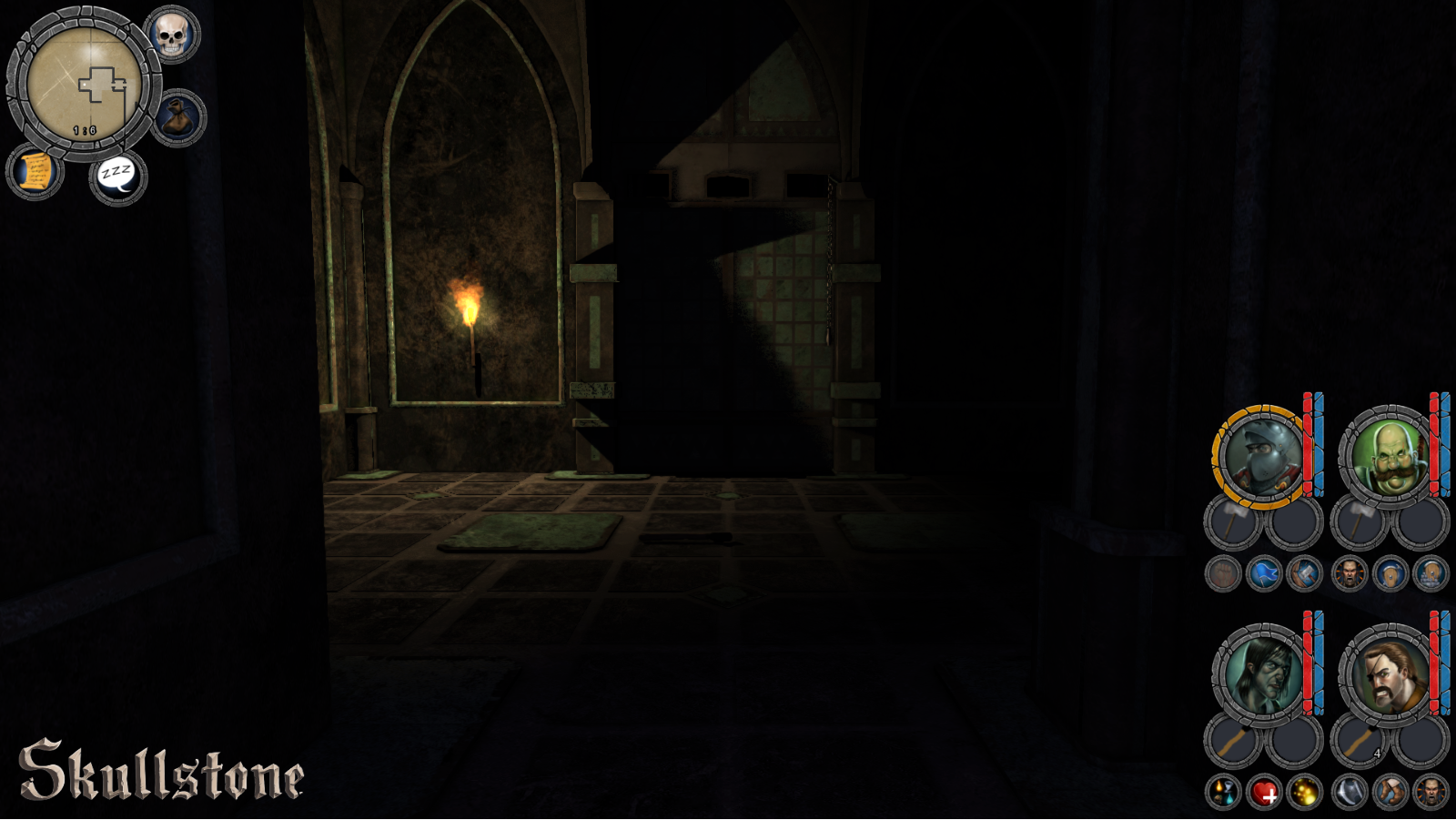 Hallways. Walls don't need columns on every step to look nice; however, they do need more decoration. We are working on that.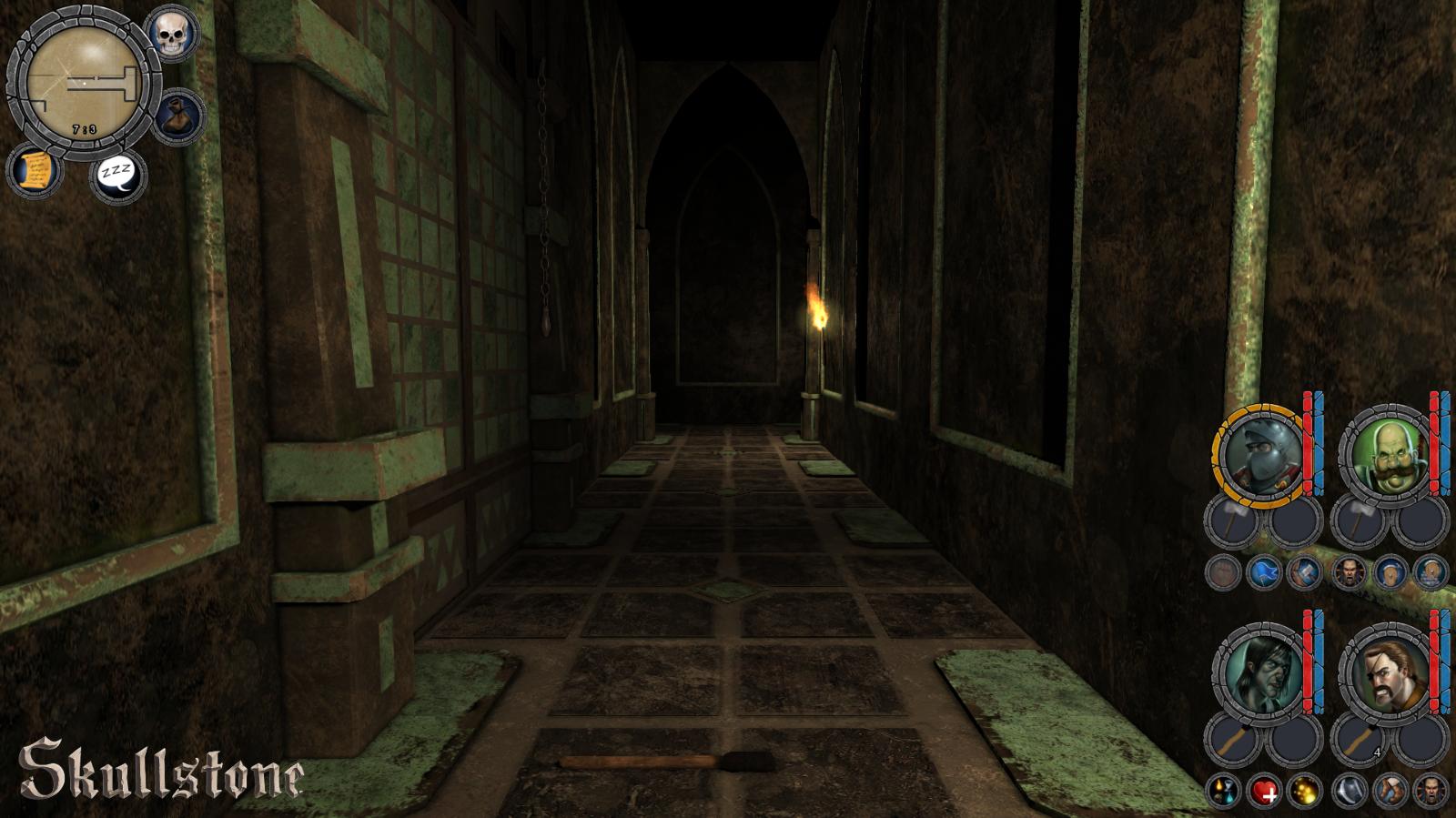 Golem lurking in the darkness.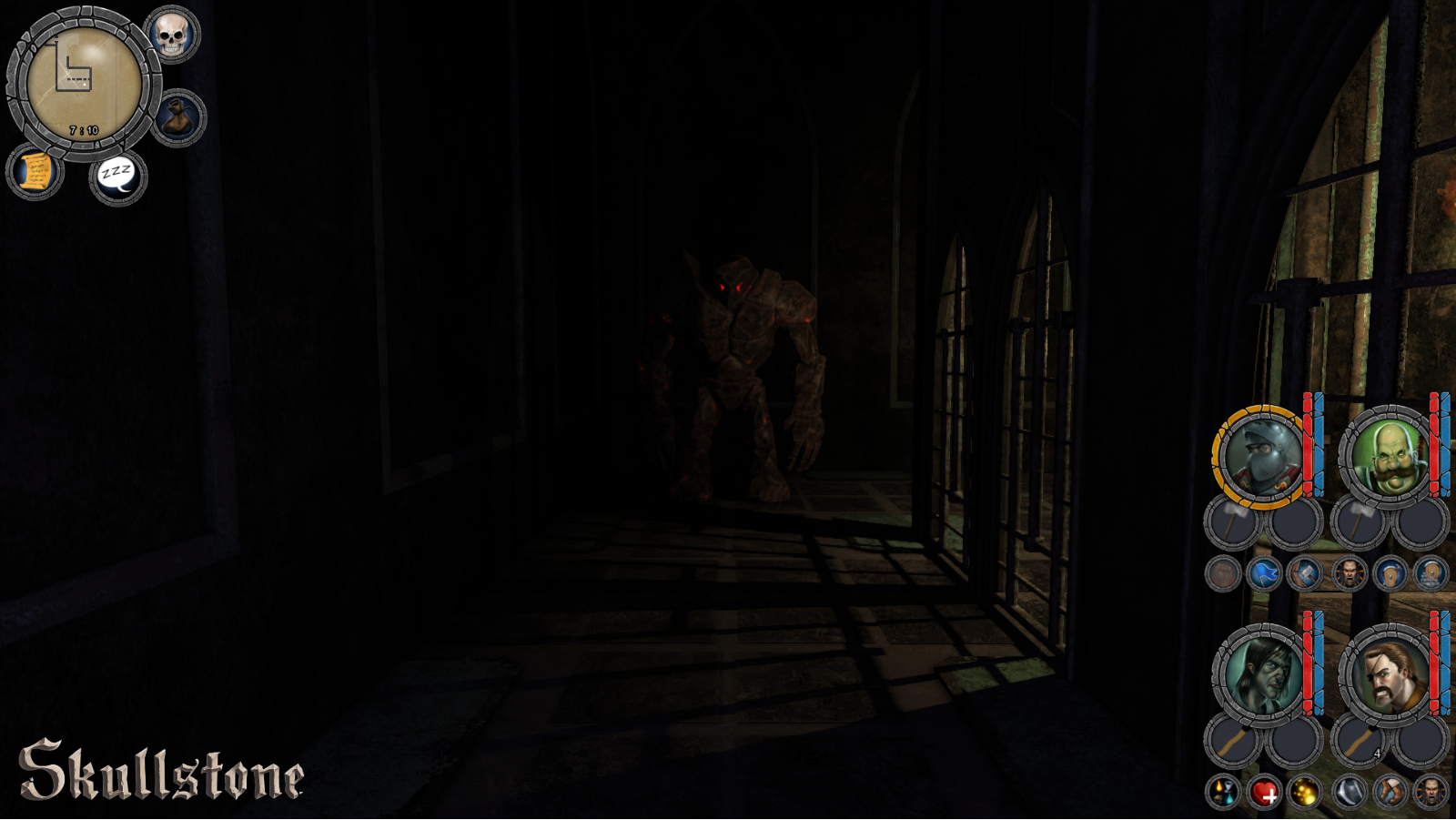 We are also really satisfied with how shadows work and look in Skullstone. A lot of time and effort was put into them.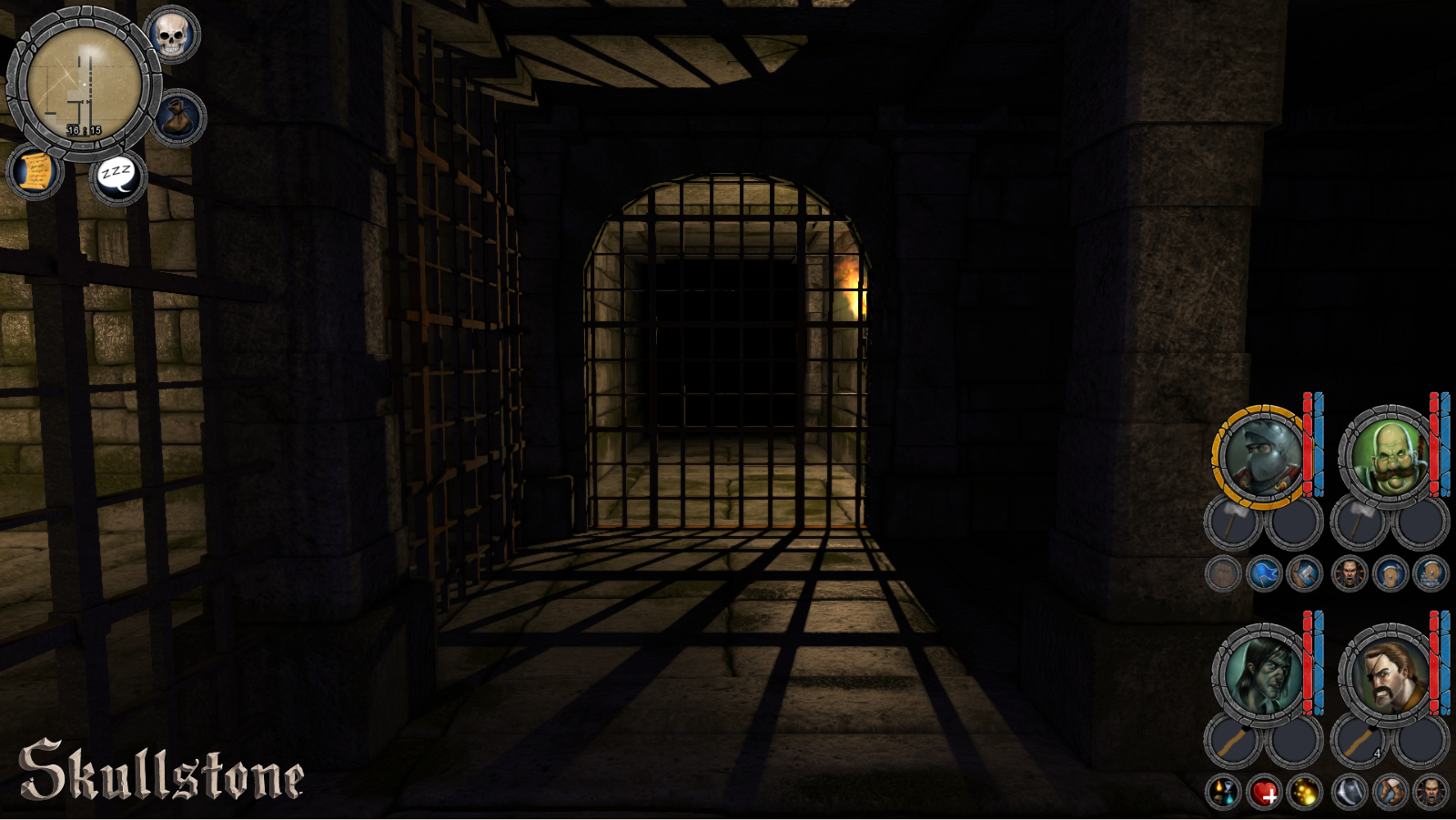 For the sake of gameplay, some things look the same on each level of the dungeon, keyholes for example. A hole for a golden key will look the same even when used on completely different levels, this will allow players to quickly recognize what they are looking for. Of course, this doesn't apply to any hidden buttons.
Special functions were developed simplyfing how sound and 3d assets are put ino the game. The team is growing allowing members to focus on what they do best.
The work continues and the future looks bright. We will keep you all informed. ;)