Hey everyone, welcome to update 25. This update we get a look at some of the behind the scenes work jaAm has been doing, and a peak at some of our final-ish PC animations phone's been working on.
We will have another, update in week or 2 when I get back, hopefully featuring more Source Conscript material!
Here is JaAm's part of the update, It'll explain everything on his end
marmalade wrote: Hey there, been a while, hasn't it? Some of you may recognize me as JaAm, though I doubt it since I've never really posted here. Anyway, after months of me not doing a damn thing for conscript I finally got my shit together and taught myself how to model. I'm still a novice so I've been taking it easy by sticking with modeling/texturing for the quake (psp) version of the game.
marmalade wrote: First up is the Arctic Rebel and texture variants. These are hardy fellas that are gonna fight with with you in the Kraken Base and Weather Control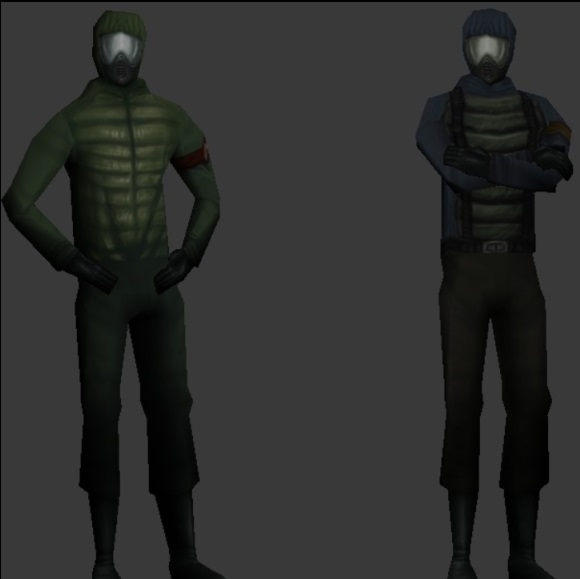 marmalade wrote: Next up is the Arctic soldier and a somewhat mysterious texture variant (though I'm sure you guys will figure out its purpose)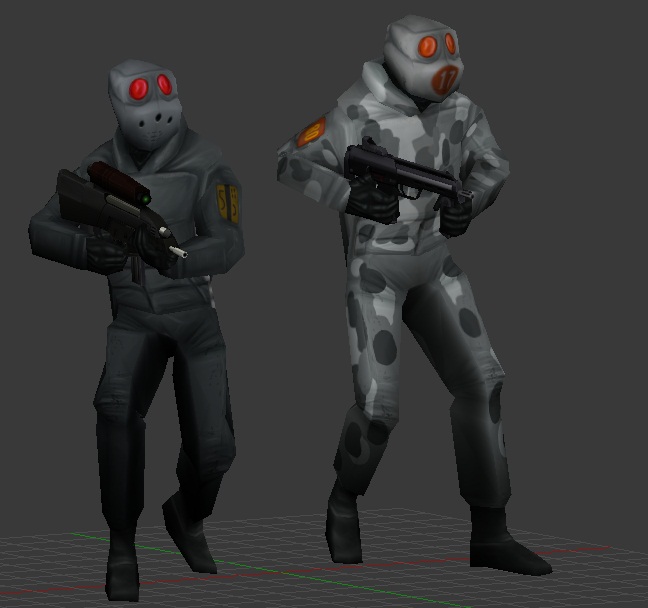 marmalade wrote: And finally is the finished Sniper, for whom I did the texture (The model was made by Orange_Tomato)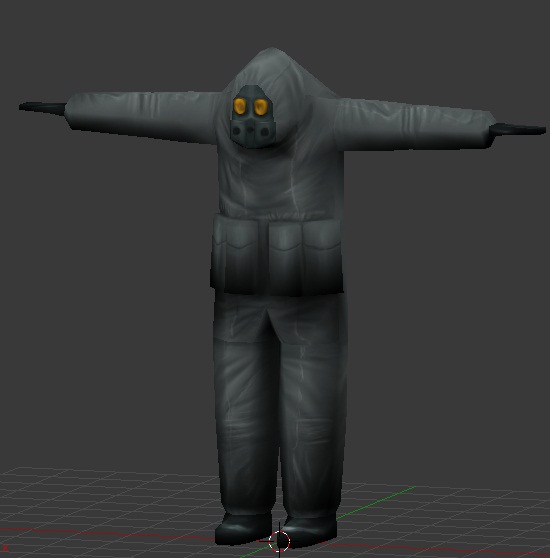 marmalade wrote: That's it from me! Stay tuned for the rest of the update from biodude and the rest of the team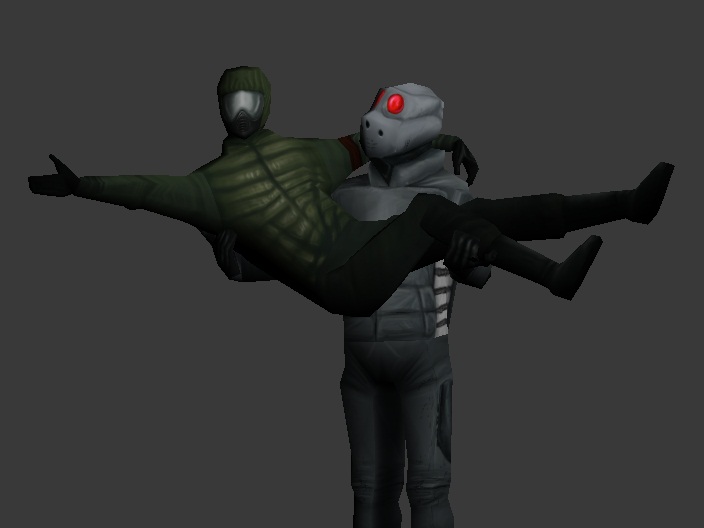 Here are phone's final-ish shotgun animations:
- There will be a few more animations added, will make a new video when the time comes
- Animations are WIP, but for the most part final
- Also keep note that the fingernail is missing from the final hand texture, will be added
- The first 3 reload animations are called "action reloads", a bit longer and sloppier than the normal inert animations. There will be a chance that these will play if in heavy combat, sprinting, or taking a lot of damage. We're editing them to make them more visible to the player
We're looking for mappers, modelers, texture artists - the usual. If you have any of these qualifications or more feel free to PM me!
Hope you enjoyed, stay tuned for more soon!