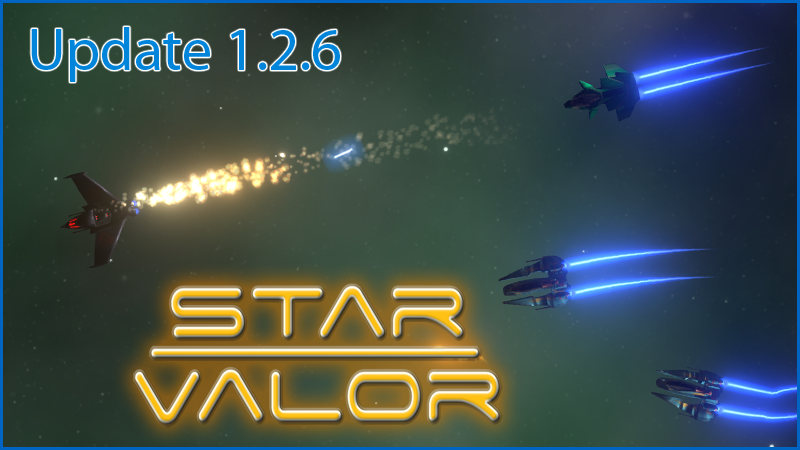 Update 1.2.6 is now LIVE, check out the new features:
AI ships may now spawn with an escort or in groups, after level 10.
Weapon slots now have tooltips showing weapons installed on the turret and the gunner manning it, when available.
Upgraded spotlight now has increased light intensity and range.
Friendly Fire now also affects normal collision damage (not only Red Skull ship's melee weapons).
Activated Equipment (refinery, auto repair, nitro cooling, etc.) no longer reset when the ship is updated somehow, unless you are docked in a station.
Allied factions will now properly attack each other in the Arena.
Weapon tooltip now properly accounts critical damage bonus on DPS calculation.
Fixed some gunner bonuses not applying when changing gunner seats.
Fixed timed fuse weapons not receiving range bonuses.
Removed "Alpha" from numeric key binds on equipment (Example: "Alpha5" is now only "5").
Fixed VSync turning off when restarting the game or changing target framerate.
Marauders no longer hit each other when friendly fire is off.
Hunter Fleets will now try to stay on their targets instead of wandering around.