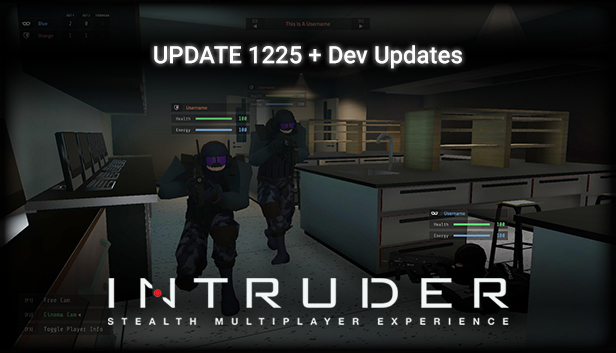 Hey all and welcome to Intruder version 1225! Patch notes are abridged this update as the bulk of the work was completely in the New Additions category.
That said, with version 1225 we bring you the completely new and redone main menu:
Headquarters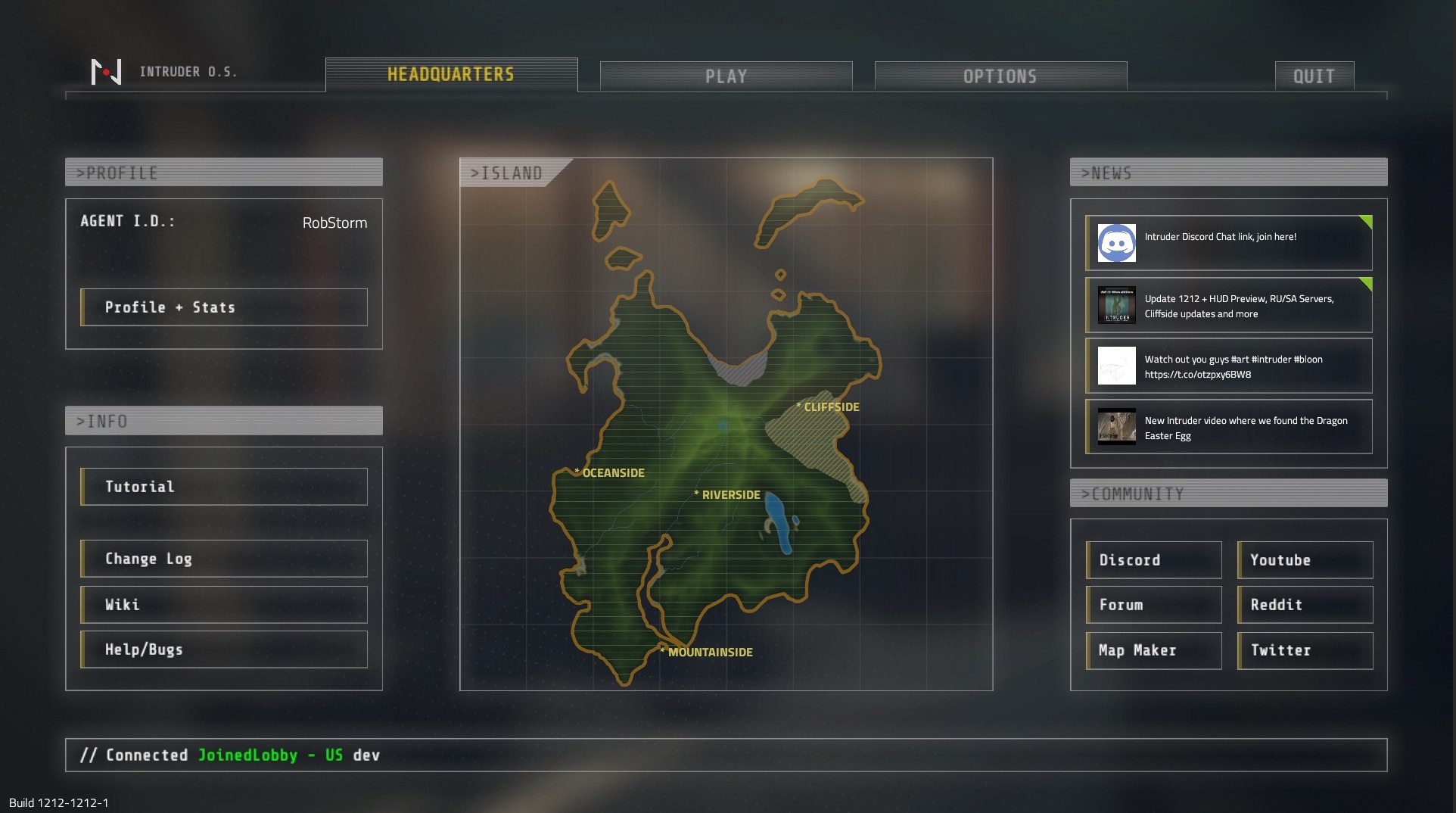 Play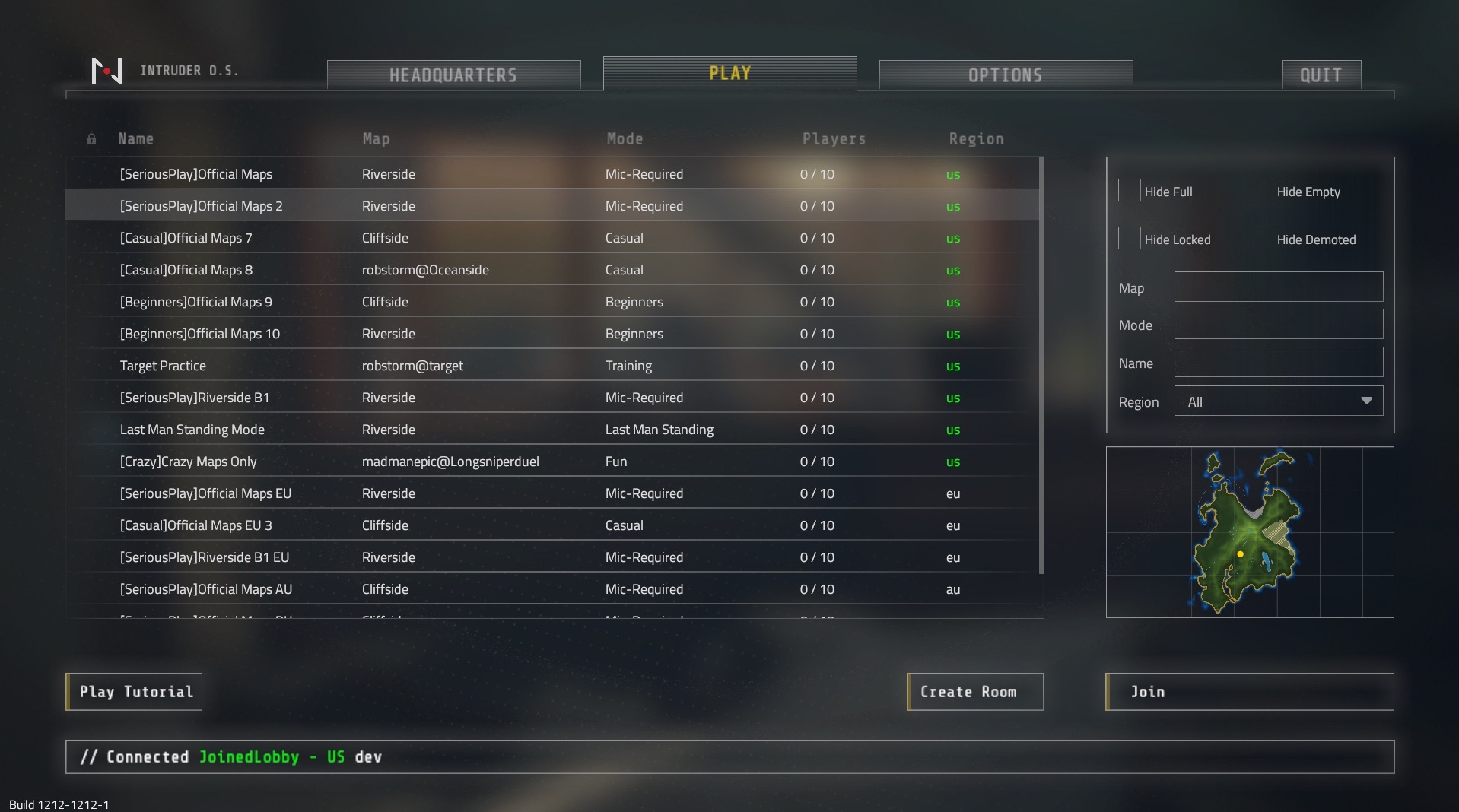 Options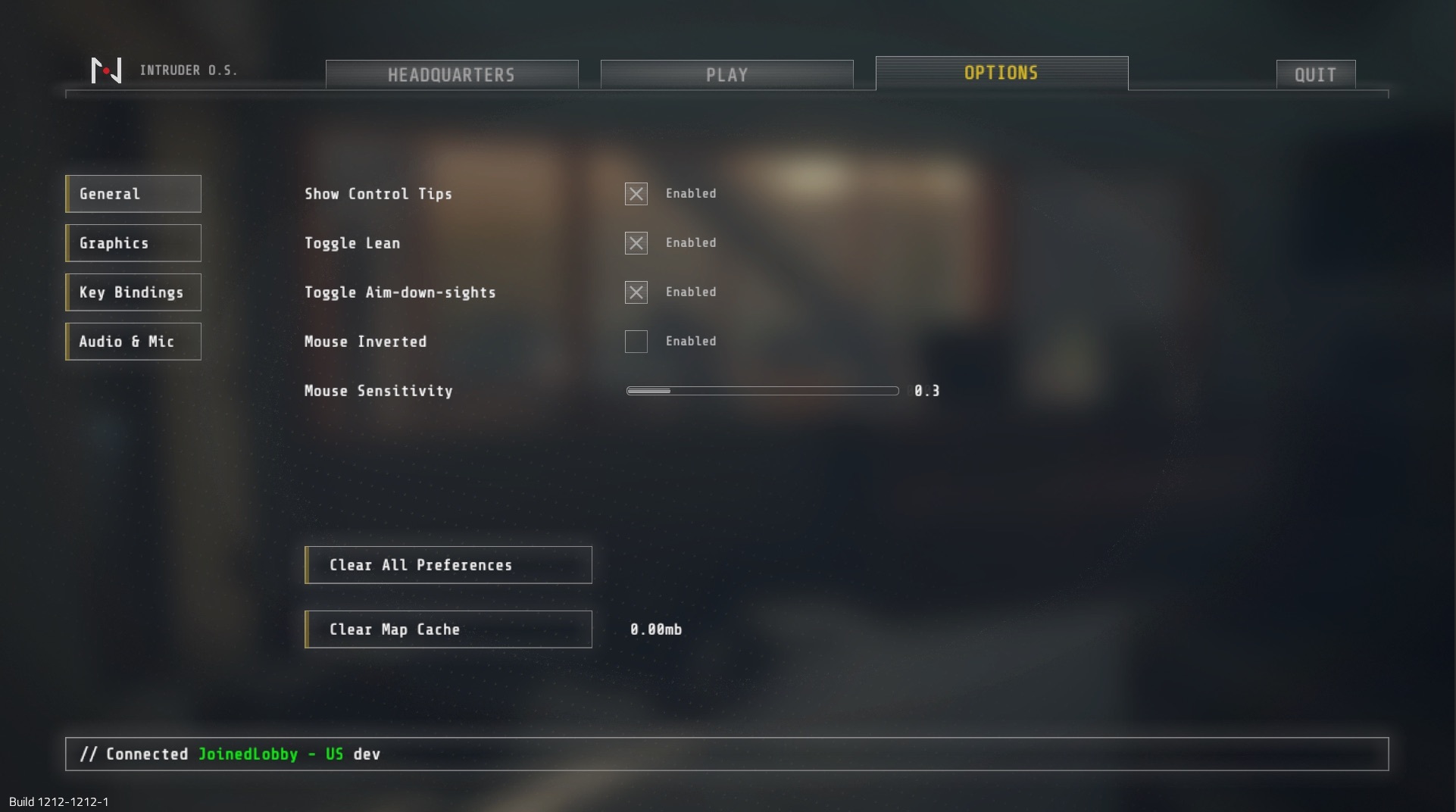 The new menu has some immersive sound effects and a new music track built in to really let you feel like you're planning your next spy mission. You can preview the music track here: Soundcloud.com
The new options menu has also be put into the in-game UI. We are still working on the new HUD for in-game, so there will be a strange sense of 3 different styles in the in-game UI for the time being. But the new HUD is one of the next things on our list. And luckily we have more of it to preview here today!
HUD Updates
Here are some screenshots of latest and greatest in the progress of the new HUD:
The new HUD will also come with a much awaited update to the Inventory system and the ability to drop items.
New Website
We're working diligently on creating the new version of the website which will allow us a lot of new features both in-game and out. Having player stats and ranks in-game has been a longtime goal of ours and the new website is necessary for that. Unfortunately some of the issues getting these systems up and running have been crazy complex, but we are making steady progress.
What would you want to see with player stats and player progression in Intruder? Let us know in comments below.
Map Maker
The white box mapping competition has been extended to allow for some mappers to polish their maps some more, but we thought it was a good idea to show off some their progress here. Here are works by mappers Tsawodi, MadmanEpic, Cyex, and Polybius: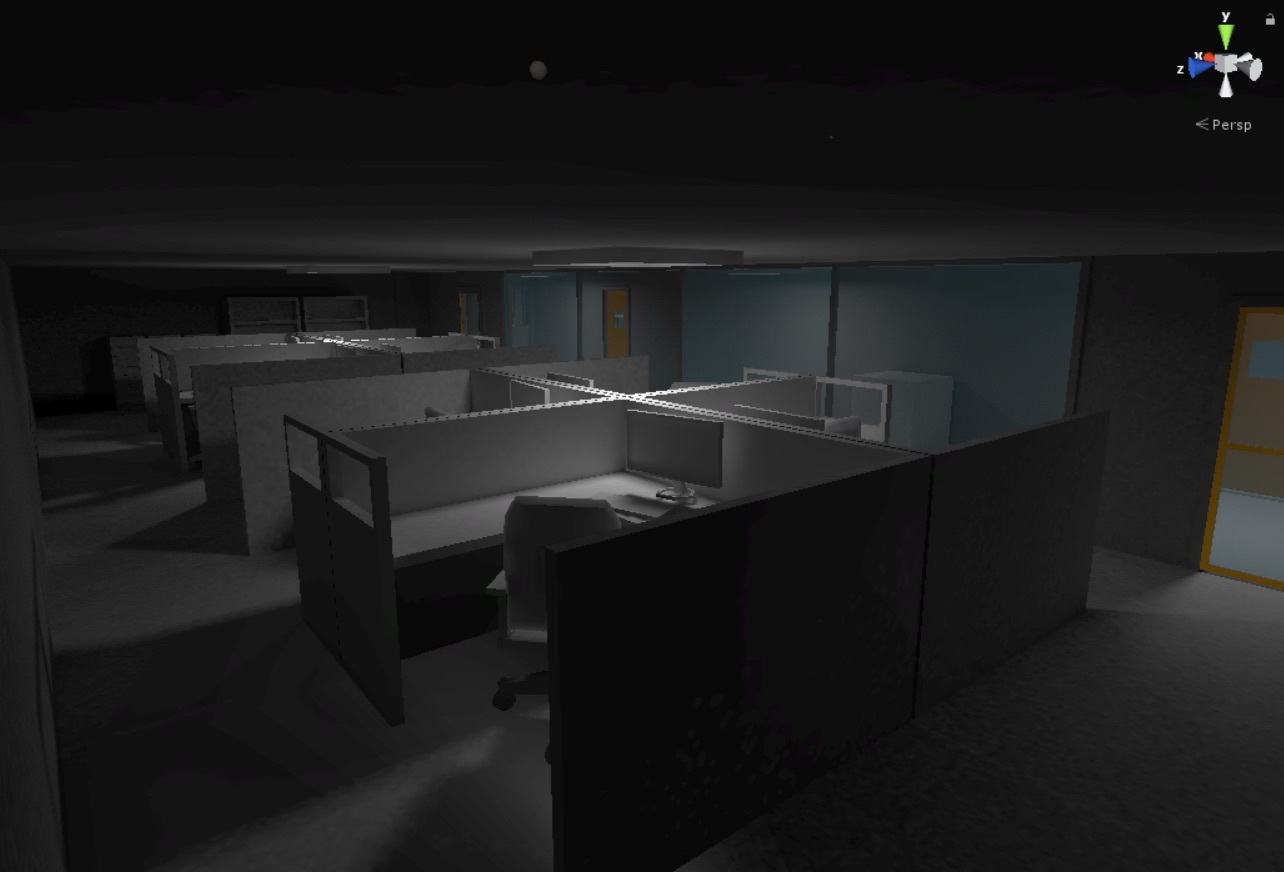 Snow Complex - Tsawodi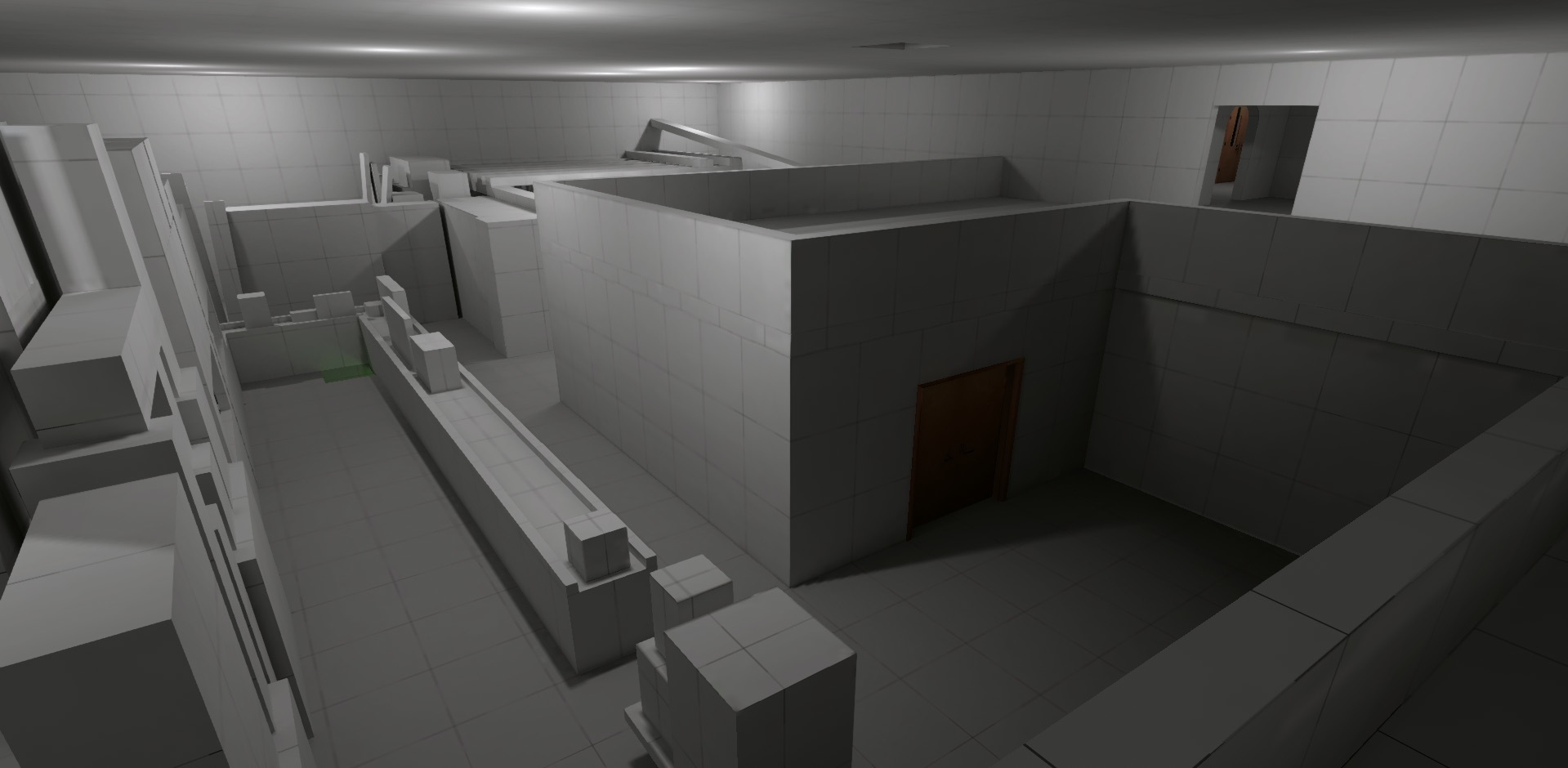 Factory - Cyex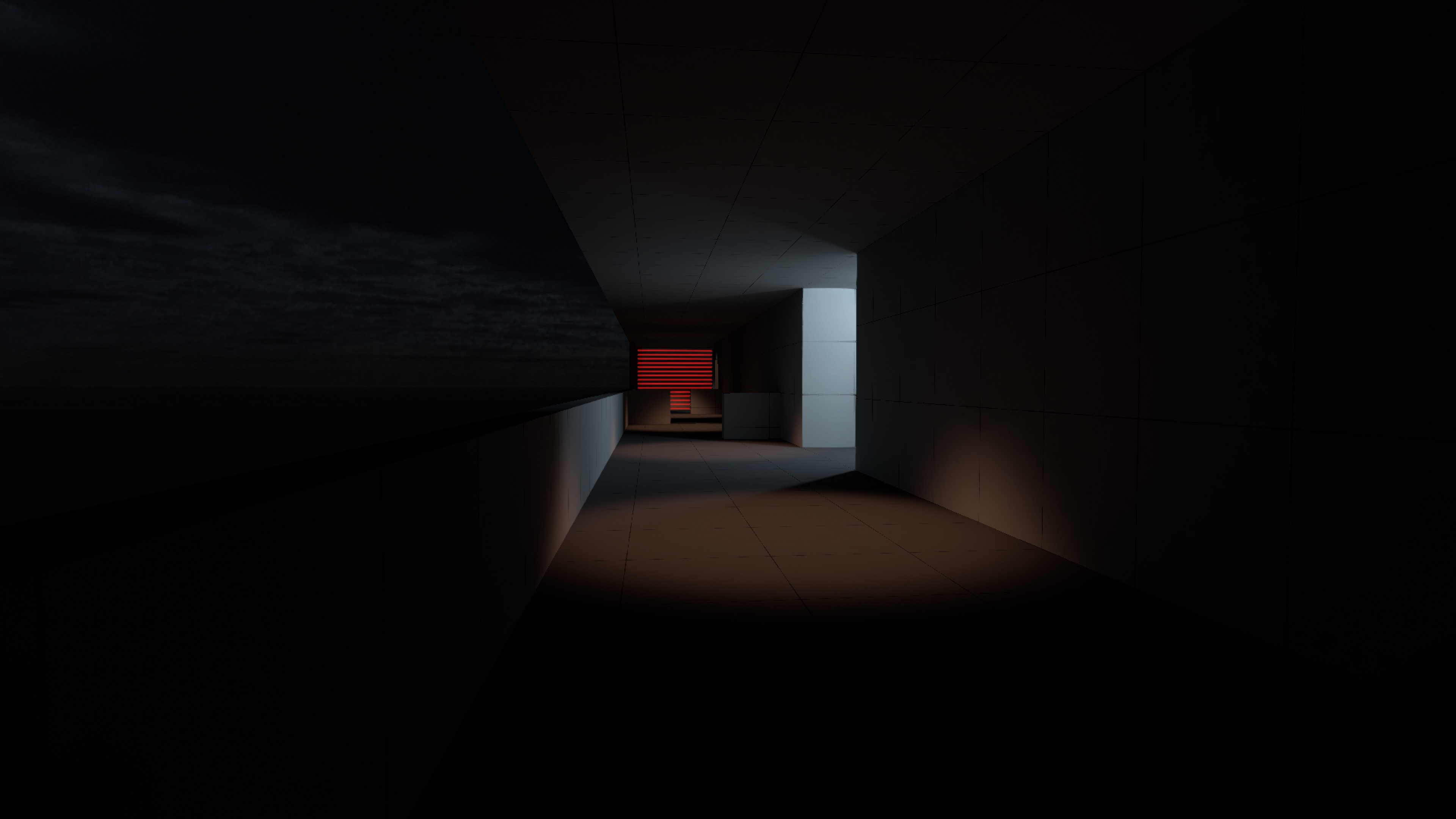 Manifold - MadmanEpic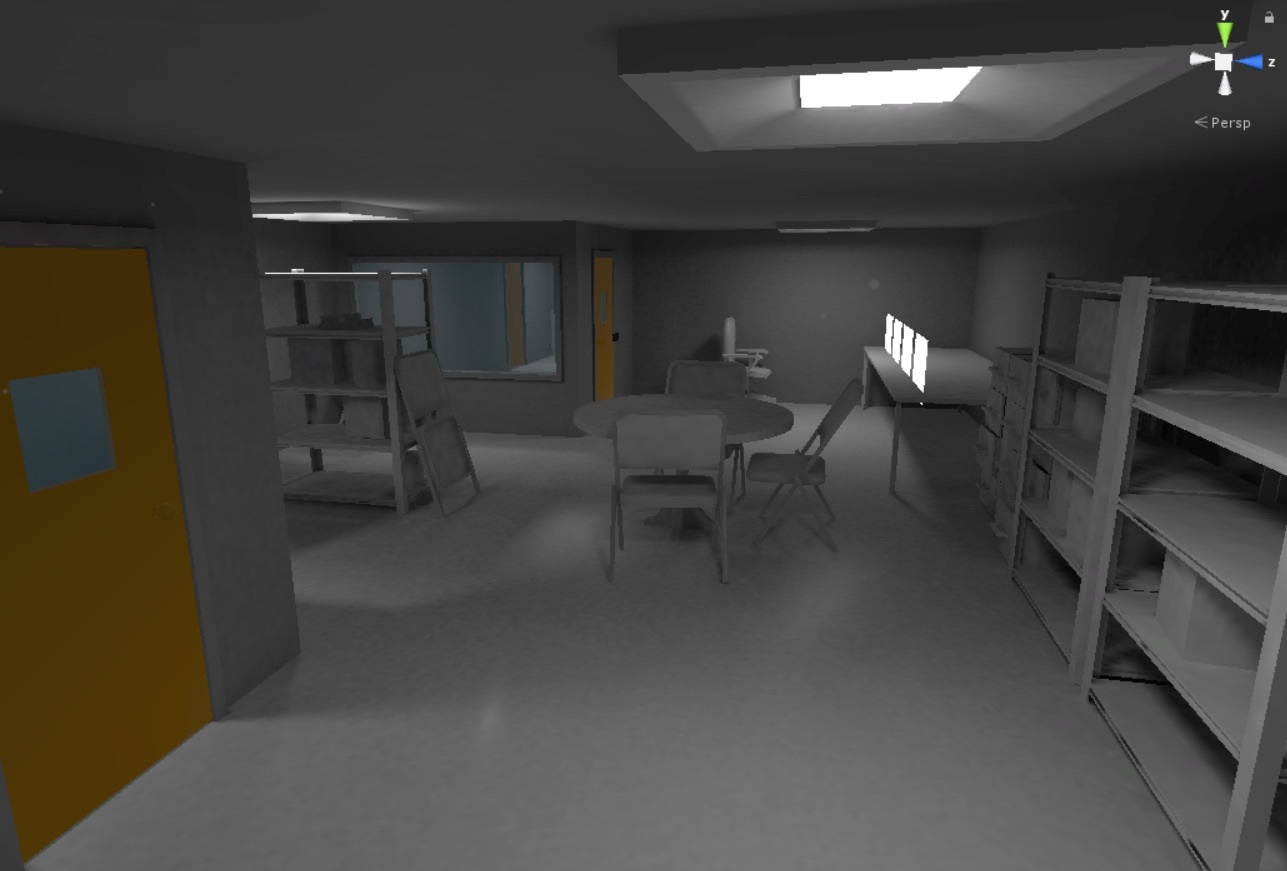 Snow Complex - Tsawodi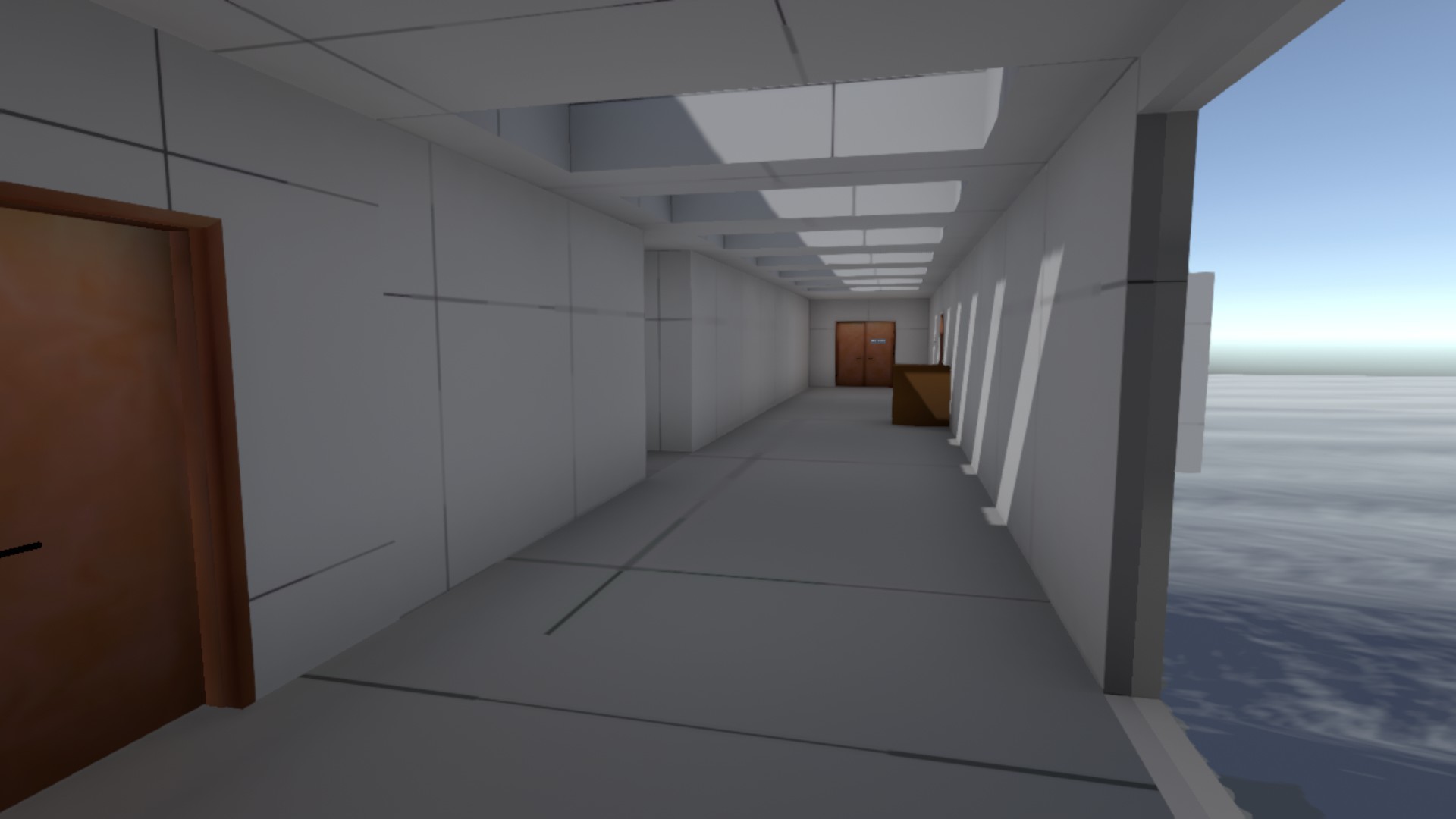 Ocean Facility - Polybius
Workshop Support
We're also pleased to announce that we've gotten quite far with Steam Workshop support for Intruder and Intruder Map Maker! This is another great thing to check off our roadmap list so we will update you on that soon. If you are an Intruder Map Maker, you will need to re-upload your maps once this is released.
If you are interested in trying the beta versions of this, make sure to join the Discord #mapmaker channel: Discord.gg
Social Media Managers
We are still on the lookout for people who are great at writing articles (like this one) or who can edit videos like those on our YouTube channel:
If you or anyone you know think you are capable, please hit us up on the Discord with some examples of your work and we'd love to have you on.
As usual we'll always being hanging out on the community Discord at Discord.gg
Until next time agents, watch out for Bloon...