Hey everybody!
In this update I'll tell you about a little about some of the backstory and a freshly modelled hybrid - the Hateful
The Hybrid
Our 3D artist Ivan, has made another hybrid - the Hateful
The Hateful - is a massive piece of fleshy conglobation of organisms: humans, dogs, rats and hell-knows-what-else that have been consumed by this giant. Some people argue that they have seen Hatefuls taller than a lamppost. However, very few who have actually seen this monster have escaped alive.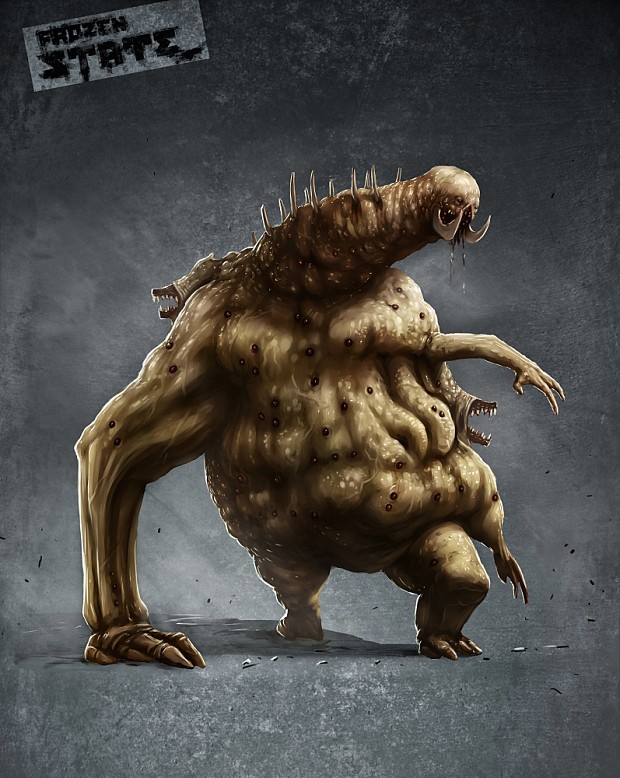 Backstory
The game takes place 5 years after the airstrike cut the city off from the rest of civilization. Divided by the thousands of kilometres of wild forests and marshes impassable by man, those who have survived still do not know what's going beyond Duga-40 - whether the parasite had managed to escaped from the quarantine and spreaded around the globe, or they had been isolated and monitored within a gigantic exclusion zone.In either scenario, you come to terms with the fact that you will never live again in the world you used to know. All rules and laws have been abolished. "Old" values like morality are not applicable in this doomed place.Has this parasite simply revealed our true nature? Is there anything left, besides our appearance, that would give us the right to call ourselves 'human'?The main characters are mavericks, the few who prefer to (or have to) be alone. They still hold a bleak spark of hope, and this tiny spark twinkles like the faint glow from a lighthouse, guiding them through the cold, devastated city (and possibly drawing others to them as well...)

The Officer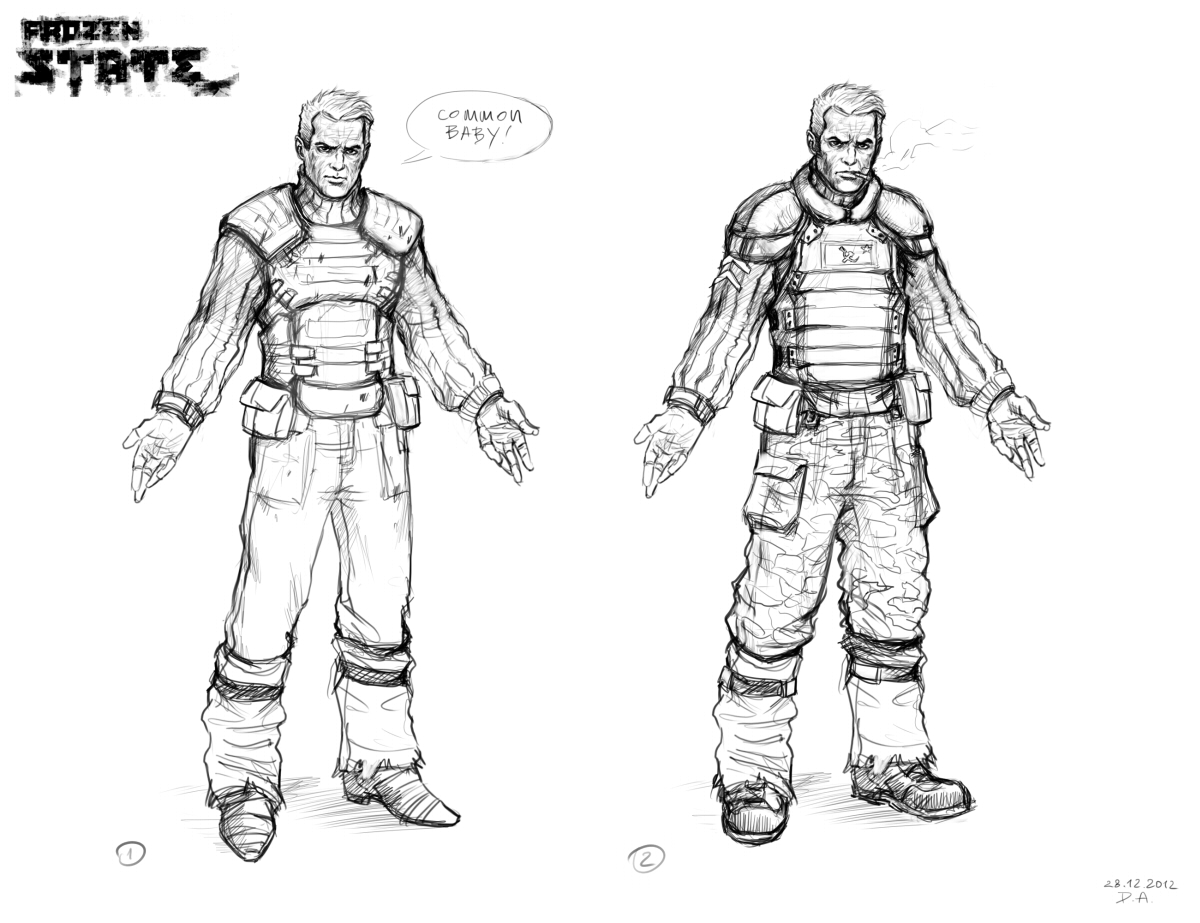 early concepts
Ingvar Nilsson
Despite his age, Ingvar has managed to stay in good physical shape. The long years that he spent in military service have forged him into a strong and tough man. Like any soldier, Ingvar is well built and has advanced skills in shooting and can easily handle any kind of weapon.Ingvar Nilsson never had an easy-going life. He was a third-generation soldier with all pros and cons of this profession; the only thing he has ever know was the military, through endless drilling and training, and taking on long and dangerous missions. He has always felt uncomfortable in normal civilian life among general people.After ten years in an unhappy marriage and endless scandals, his wife left him and took away their children. For Ingvar it was an event which broke his spirit; the children were everything for him - his small link with the normal world, which made him a normal man and father, and not a heartless soldier.The last time he saw them was the day before he left to a Soviet city, with a vague, but strictly classified mission. After all those horrible things that happened there, his children were his only reason to stay alive for so long. Ingvar still seeks a way to escape from the city, if only to at least figure out what's going on beyond the Siberian forests.

Factions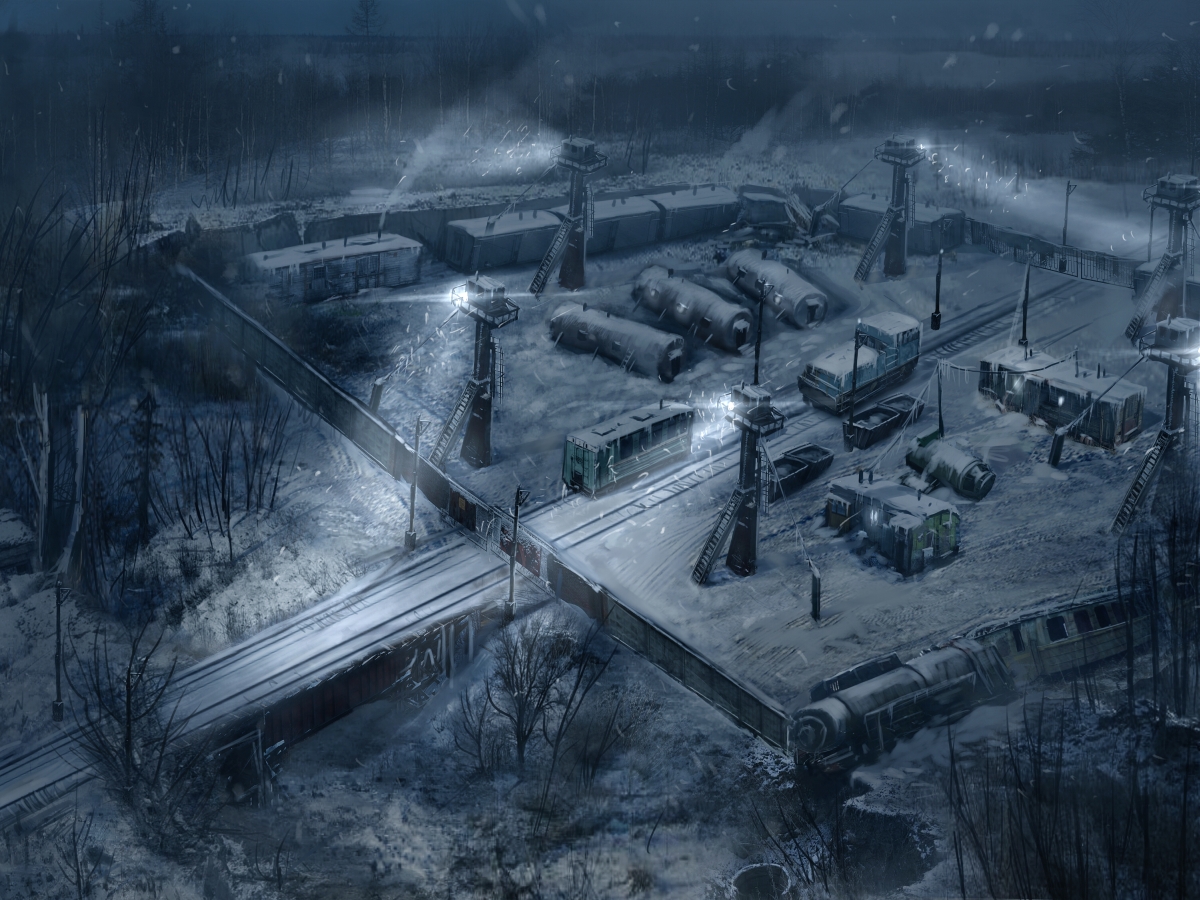 The Railwaymen - a fairly large group of survivors, which set their improvised camp on the city's outskirts. The name "Railwaymen" comes from the location of their camp. They settled at the part of the railroad that used to connect the City Railway Station and Warehouse, and built their shelters out of train carriages. Well-fortified, this camp has undergone many Nemostors raids and Hybrids attack, and has withstood everything.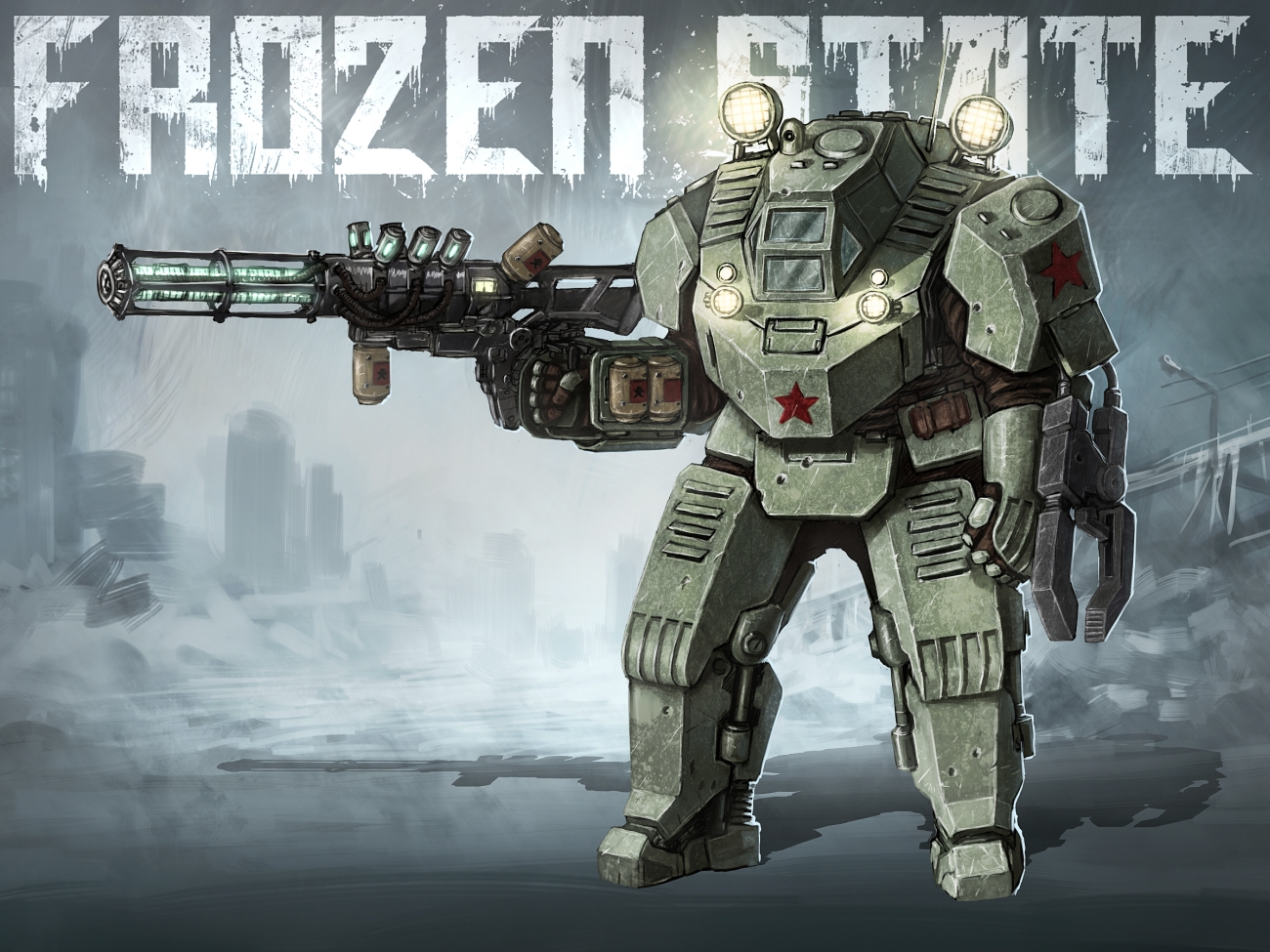 The camp would have fallen long time ago, if they didn't have their secret weapon - LEDOKOL. The LEDOKOL (Icebreaker) is the most powerful and armored exoskeleton ever built in the USSR. It was meant to replace their tanks, but due to some disadvantages (slow speed, high power consumption and significant production costs) was never launched in mass production, and was mothballed as an unviable project. One of the prototypes was found by the Railwaymen survivors and fixed, to protect their camp. LEDOKOL is operated by Colonel Lewis - another survivor from international military group, which was sent by the League of Nations to Duga-40.

Hybrids

There is a lot of mystery and uncertainty about the Hybrids. The wide variety of mutations was never truly explained, and the scarce studies of this phenomena revealed only a few facts:
1) Arguably, the parasite had been in some kind of hibernation within some extraterrestrial artifacts - the so-called "Black Obelisk" or "Black Coffin" (due to their rectangular shape and deep, black colour). While an experiment was conducted on the Obelisk, somehow the parasite was awakened, and everyone who participated in the experiment was exposed to it.
2) The parasite is a tiny protozoan, which has some similarities with the earth's molds. To grow and develop, it needs a host. When this parasite gets into a living creature, it alters the host's DNA, adopting his/her to its basic needs: feeding, surviving and procreation. Consuming DNAs from different creatures makes the hosts mutations and abilities even more versatile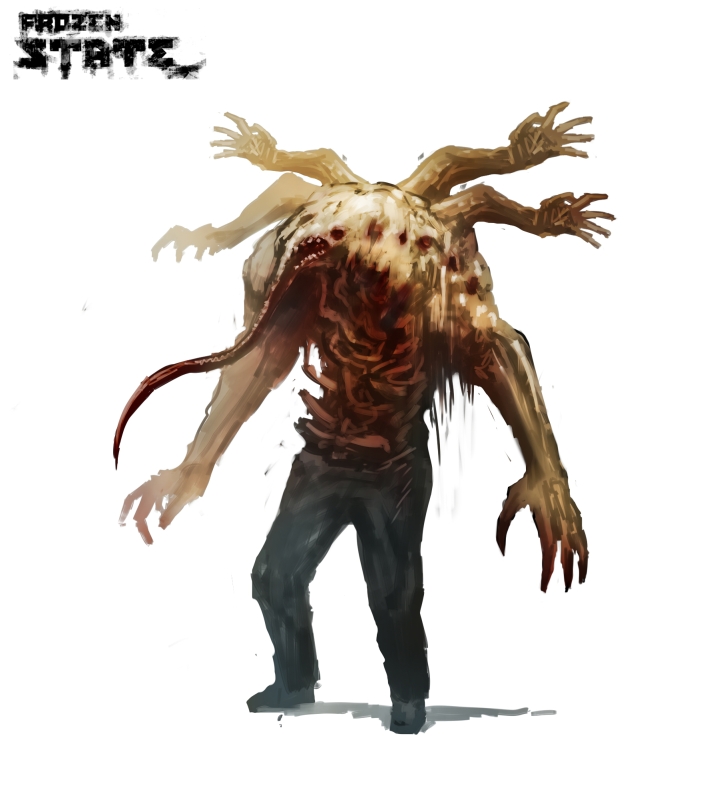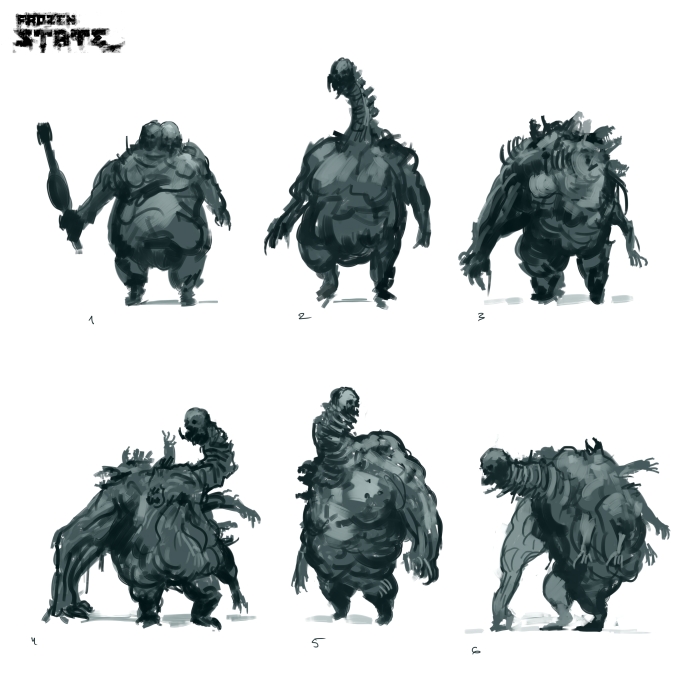 3) For some unknown reasons, the parasite cannot overtake the DNA of some individuals. Research of those who have resistance to the infection has not revealed any genetic immunity in their blood. The infection is incurable, all attempts of the reverse mutation have failed.
4) A single hybrid carries billions spores of the parasite, and with the death of its host neither parasite nor spores die. In some cases the parasite can develop into a separate entity and leave the host. The initial belief that burning the dead hybrids and infected, would prevent further spread was false. Fire, radiation, all known chemicals do absolutely no harm to the spores.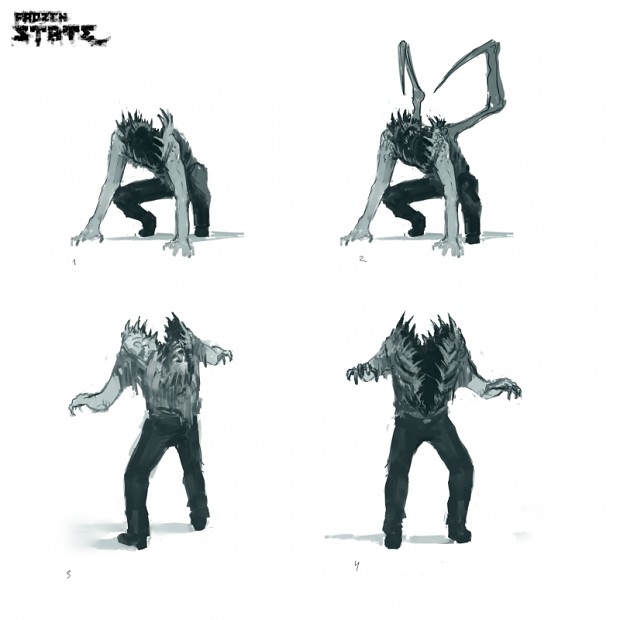 Gaunt(Pregnant) and Slink early concepts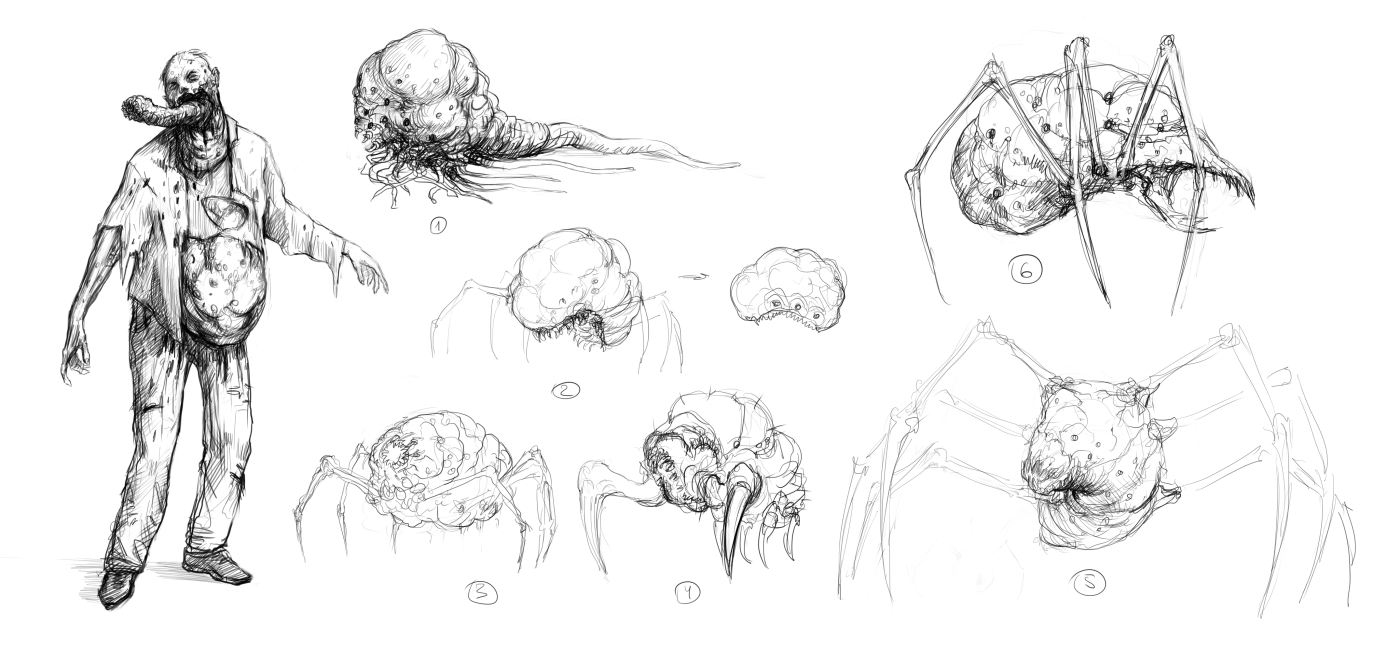 These are two rare examples, when a parasite can outgrow in a separate entity and leave the host. The Gaunts are hybrids, which suffer from starvation all their functions and abilities are limited, they desperate look for any kind of food (a living organism). Very often they become prey of stronger hybrids. In order to survive the parasite inside the Gaunt mutates into a separate organism which can live without a host: the Slink. The Slinks are spider-like hybrids infants of the Gaunts, they are fast and quite strong, considering their small size. Nourished by the leftovers of Gaunt, it leaves its body. If a Slink doesn't find a new victim to consume and mutate in a bigger creature, it cocoons, turning its body in a big tumor full of new spores.
Thank you,
Snow Arc team