* Main Changes *
Added improved Workshop (since groupees version), where you can:
- Create items (divided into two sections, Chemistry and Foundry)
- Modify weapons
Weapon modify requires some cash (delits), weapon (not rusty) and a minimum of 30% weapon skill.
New mods will shows up at higher skill.
You can find Workshop in the Bastion location, near the arms dealer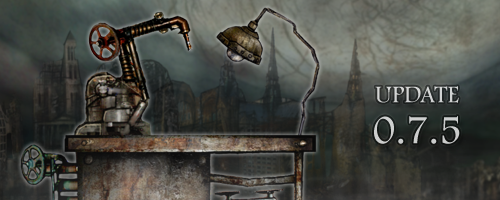 * Other Changes *
- Small fixes in enemy AI (still much to improve)
- Small fixes in inventory
- Added a few hints into the game (will be gradually increased)
- Changed some of loot items
- Increased skills gain speed
- Removing negative status after player's death
And other minor changes...