February 2nd. 2016
Contact: Maris De Mott
Marketing Director
Maris@crackerjackgamesllc.com

The team at Cracker Jack Games LLC is proud to announce that UnderEarth has gone live with its Steam storefront over at Store.steampowered.com
UnderEarth has come a long way from 2011 to reach this point. It seems like only yesterday that UnderEarth was greenlit on Steam Greenlight. With hard work and dedication we are almost to the finish line and we couldn't be more excited.
With this excitement in mind we invite you to view our Steam store not as just a way to purchase UnderEarth but as a hub of information. You will be able to keep up on weekly developer blogs and chat with the developers and other fans of UnderEarth in the community forums.
The playable beta is in its final stages of de-bugging and will be released within the next few weeks. Check the UnderEarth Steam page often for the latest information.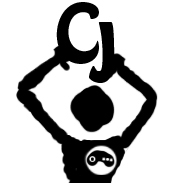 CrackerJack Games LLC
Muncie, Indiana
www.crackerjackgamesllc.com