Development resumes! This first entry is going to outline what's coming in the next version, then subsequent weekly entries will return to their normal form of showing off new features, discussing new ideas, screenshots, etc. As ever, "waves" of development are, due to my other obligations, always (for the immediate future, anyway) going to be an aspect of URR development. Whilst in this particular wave of downtime, I've realize now that I fundamentally do not want to show any feature in a release until it's finished. It makes it look like I'm over-extending myself (and maybe I am?), and I want to try and avoid that. Thus, the next release is going to temporarily lose a few features in order to focus on the early core gameplay. They will only be added back in when they are fully fleshed-out. I also, as per many suggestions, intend to add a message at the start of the game that makes it very clear that a) it is an early version, b) what is/isn't included, and c) perhaps a slight nudge in the direction of the nearest ziggurat.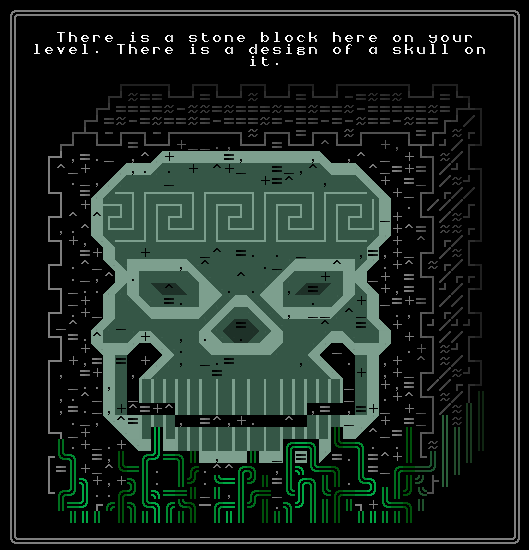 What I am removing:
- Skill trees. They just clutter things up at the moment. They will return, bit by bit, when you can actually use them.
- Civ selection screen and civilizations/histories. I've done a *lot* of work on generating myths, histories, civs, flags, religions etc, which will see the light of day, but that will be the focus for 0.4. As above, don't want to show off anything half-finished.
What I am adding:
- Language generation. Languages will be tied to civilizations and reflected in their ziggurats. In 0.3, you will be able to translate them from the start, but this will not always be the case.
- Civilization territories. Although they cannot yet war and battle in history, territories will nevertheless be generated and appear on the world map to demonstrate how this appears, and how languages tie to geographical areas.
- Technical improvements. Almost everything will be sped up, and should use less CPU.
- Ziggurats! With procedurally generated three-dimensional levels, puzzles, and some secrets up top. If you piece the secrets together, you'll get a clue towards the future of the game...
What I am changing:
- Speed mechanics, probably.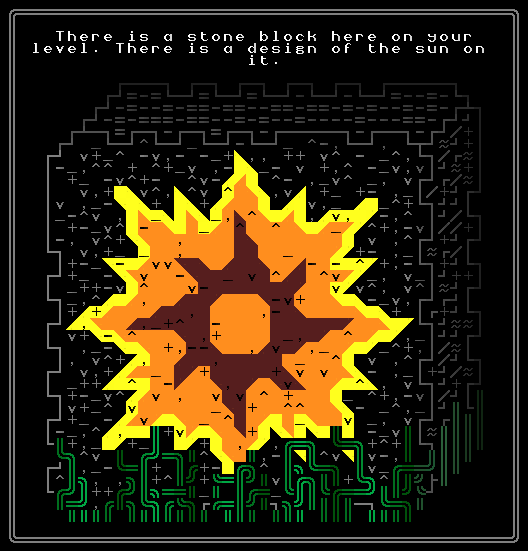 Lastly, I'd like to say thanks to everyone for being patient - I'd love to develop the game more regularly, but for the time being it can only really be done in particular bursts. June and July are going to be such bursts, but after that I may try a new method of development where I code whilst also doing my academic work, but a little less of each, rather than having blocks of one then blocks of the other. We'll have to see how it all works out. In the mean time, you can keep up to date on my devblog, Facebook page, or Twitter feed. The devblog is updated weekly or fortnightly on Mondays, Facebook a few times a week, and the Twitter roughly daily. Any thoughts, please leave them in the comments! Stay tuned...