The time has come. A year and three months of work has come to fruition (at least, in its first alpha version) today.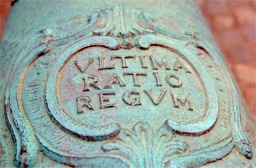 Alpha 0.1.0 can now be downloaded HERE! (In fact, 0.1.1, now, and 0.1.2 is coming Tuesday evening)
After a lot of bug hunting, there are very few remaining, and even fewer that actually cause a full crash rather than just the game functioning peculiarly. If it crashes, please email me at mark at this domain (or post in comments) with the bug info; I'd like to get a few fixes out pretty quickly.
In the mean time, be sure to check out everything; world generation, saving maps; be sure to use the 'Look' function ('L') to examine everything, as there's a fair bit of detail. You can equip, drop, pickup, wander around the world, go climbing, swimming, and encounter a bunch of foul creatures. If you die and restart, there may be a bug or two there, so you might want to just reload the program in that case. Also, trying to close the program while you're in the early menus is a bit buggy; you need to have a world generated, or choose the 'Quit' option in the main menu to exit. The 'contributors' list on the acknowledgements page lists those who have donated (some other reward may come later, apart from acknowledgement and my eternal gratitude; who knows?!); the guidebook page will soon be expanded to a full game manual, but for now just lists keys; chunks of the map load and save, but you cannot yet save a full character; wolves appear in packs, while Cyclopes/Dragons will be on their own, or export the map and see what worlds you can generate…
Anyway, enough rambling.
Enjoy; there's far more info on the download page about the current features. I hope, for a first alpha, it's not half bad – do let me know what you think. You can read more on my devblog, Facebook page, or Twitter feed. The devblog is updated weekly on Mondays, Facebook a few times a week, and the Twitter roughly daily. If you find a bug, let me know!