Greetings Islandvillers!

Since the Carnival update I have been busy working on the next BIG arcade to hit Islandville Island. Its called UFO Arcade and will be in the next update.

I have been modeling and texturing for weeks and weeks now and have all of the "base textures" finished on all of the new models for the UFO Arcade. This is when I take the the textures from Substance Painter into Photoshop and give them all of their final logos and branding. It is my favorite part as I get to make up silly names for all of the games. You can see in most of the pics below that the machines are still waiting names and imaging. I cant wait until you folks get to meet Popcorn Pete and Friends coin pusher. I think you are going to love it.

The physics for most of the new machines are what I am currently working on and then they just need to get their final names/colors/branding. After that I have to build the leaderboard menus at the UFO Arcade. I have not decided on how I will award winners or losers in the Laser Tag and Kart Racing but it will offer another way to make money and tickets. I ended up making the new arcade way bigger than I originally planned... but I also received more fun ideas from all of you than I had planned too. :)

I am also now able to get the fixes installed at Larrys for a few of the Machines. Rumor has it Larry beat the Mega Drop machine with a sledge hammer because it scammed so many kids. New one is getting delivered right now and will be ready when UFO arcade opens it doors.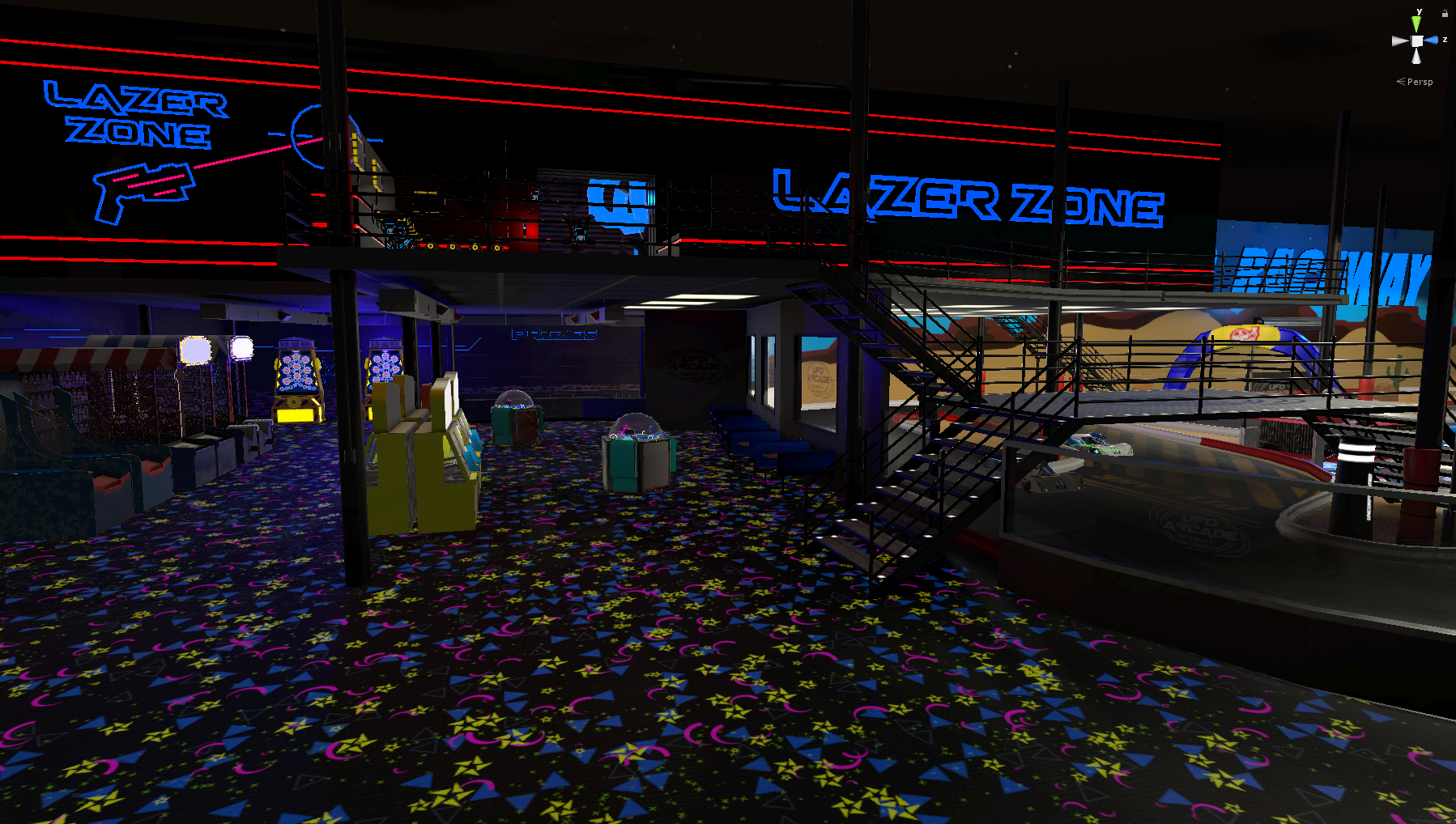 Some of the new features at the UFO Arcade are:

- 50,000 Sqft facility with 3 main areas of fun.
- Modern Arcade with Ticket redemption system for Prizes
- Lazer Tag arena with Battling AI Bots
- Go Kart Track with racing AI Bots
- 10 completely new machines and Coin Pushers plus a few of the originals with new branding, bonuses and game mechanics.
- New UFO inspired prizes at the arcade ticket redemption area.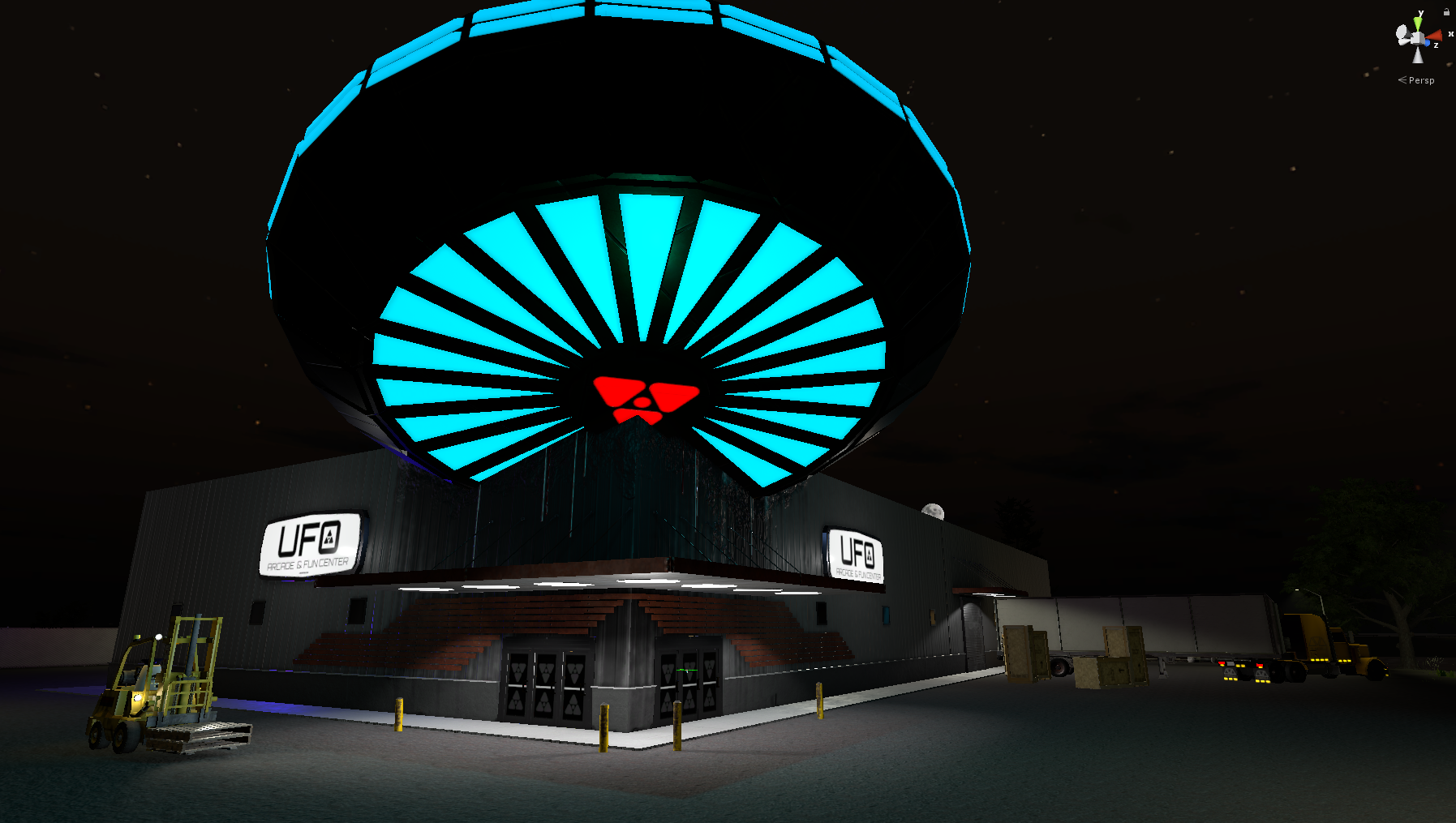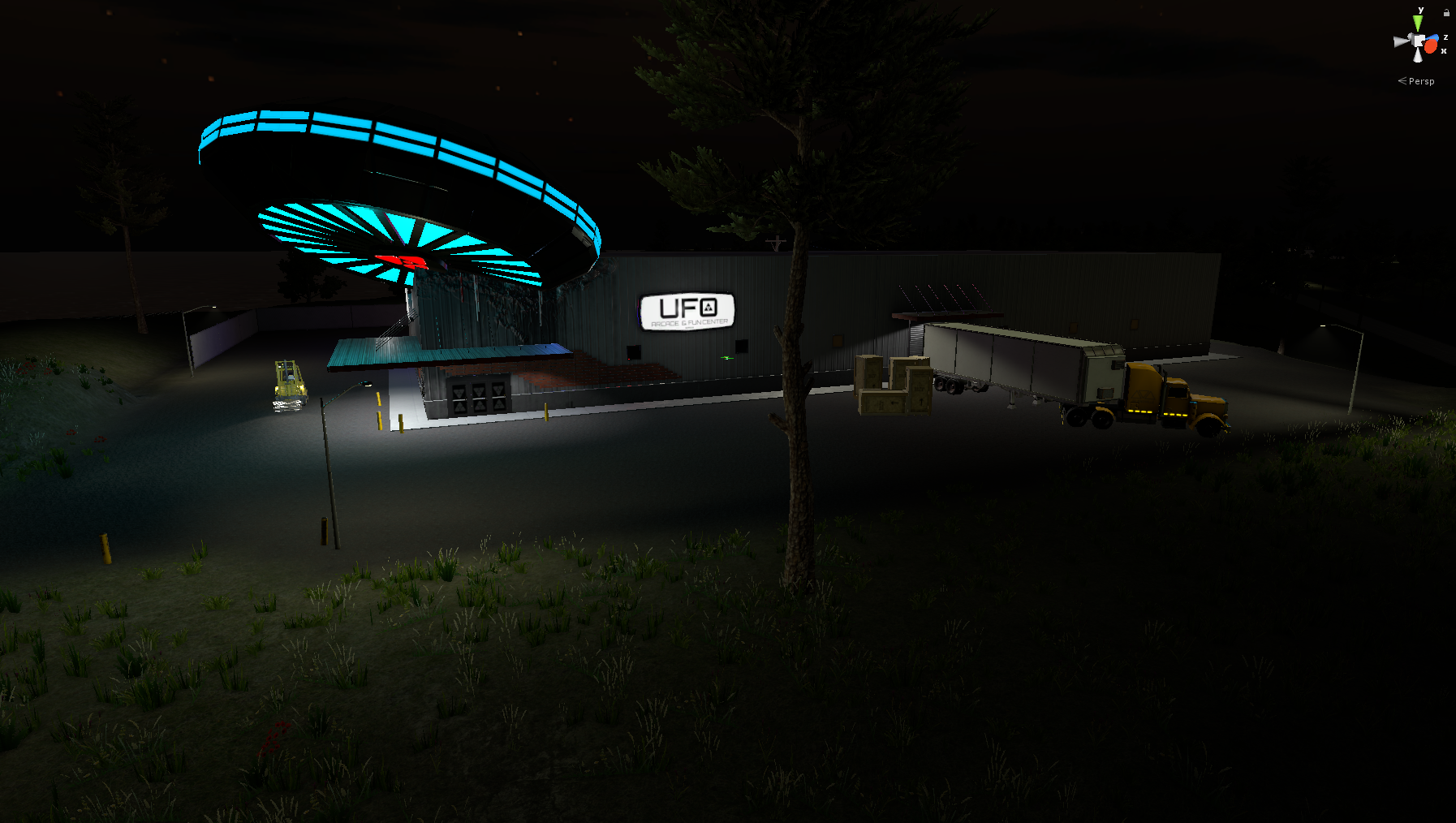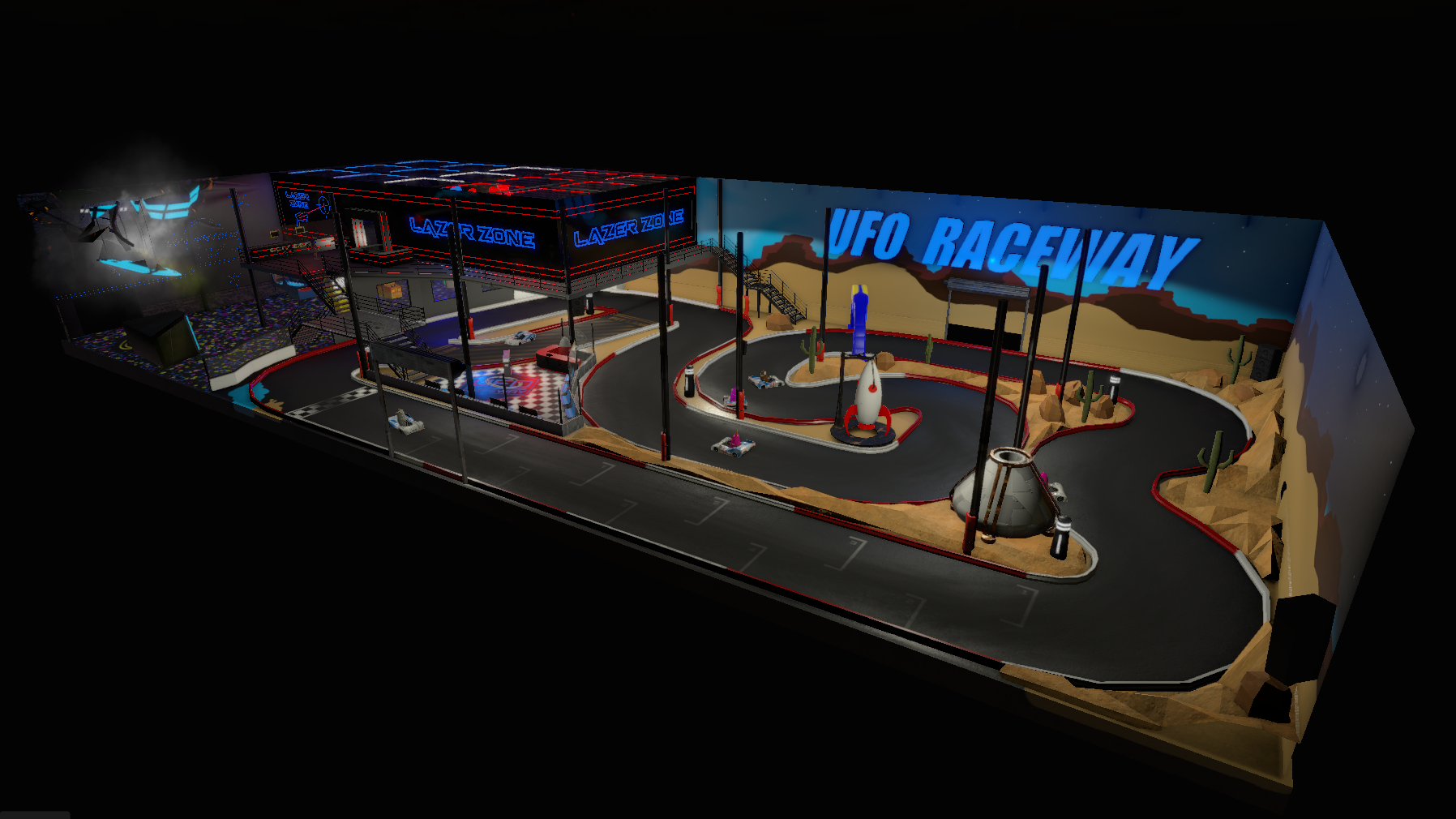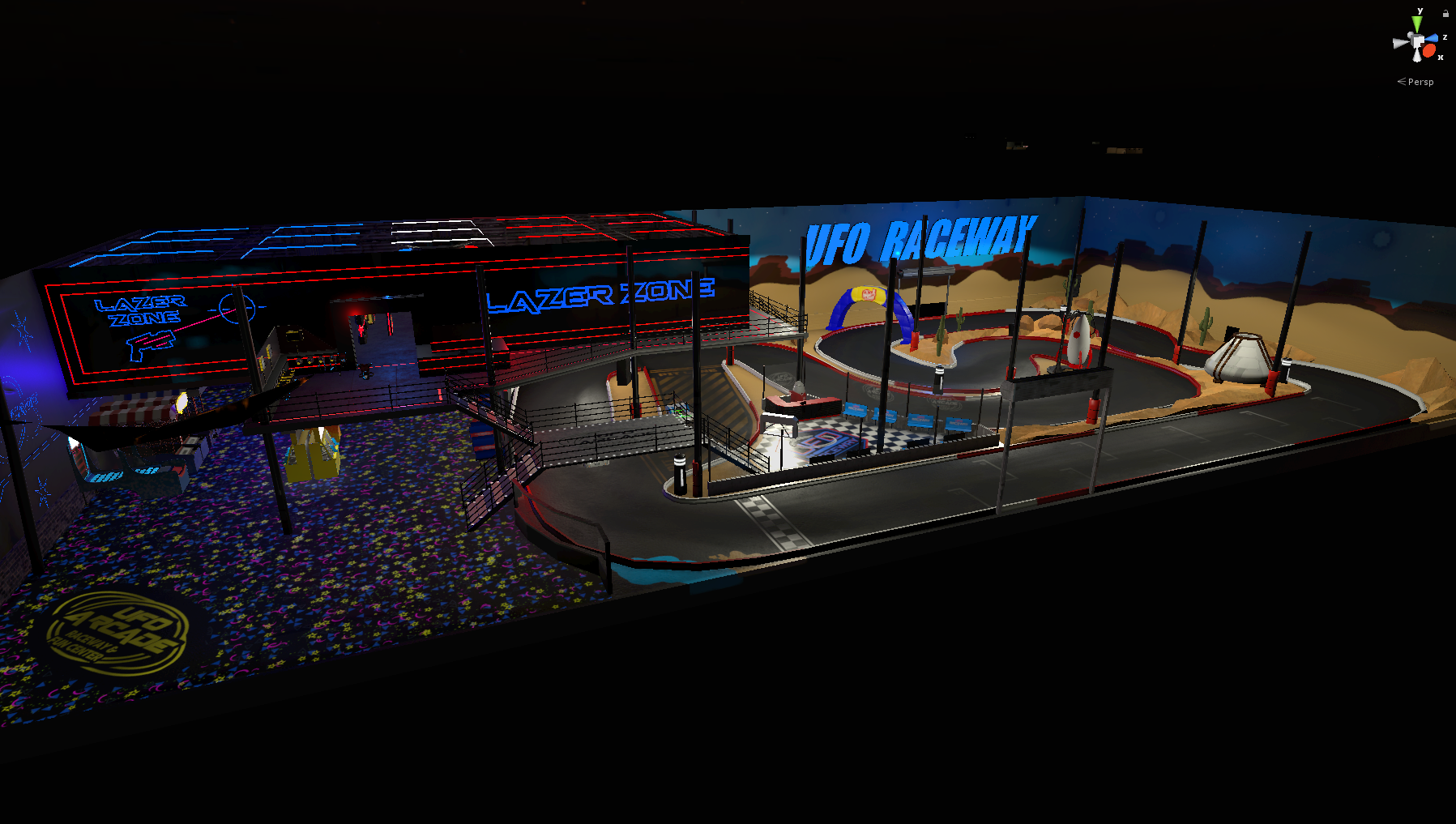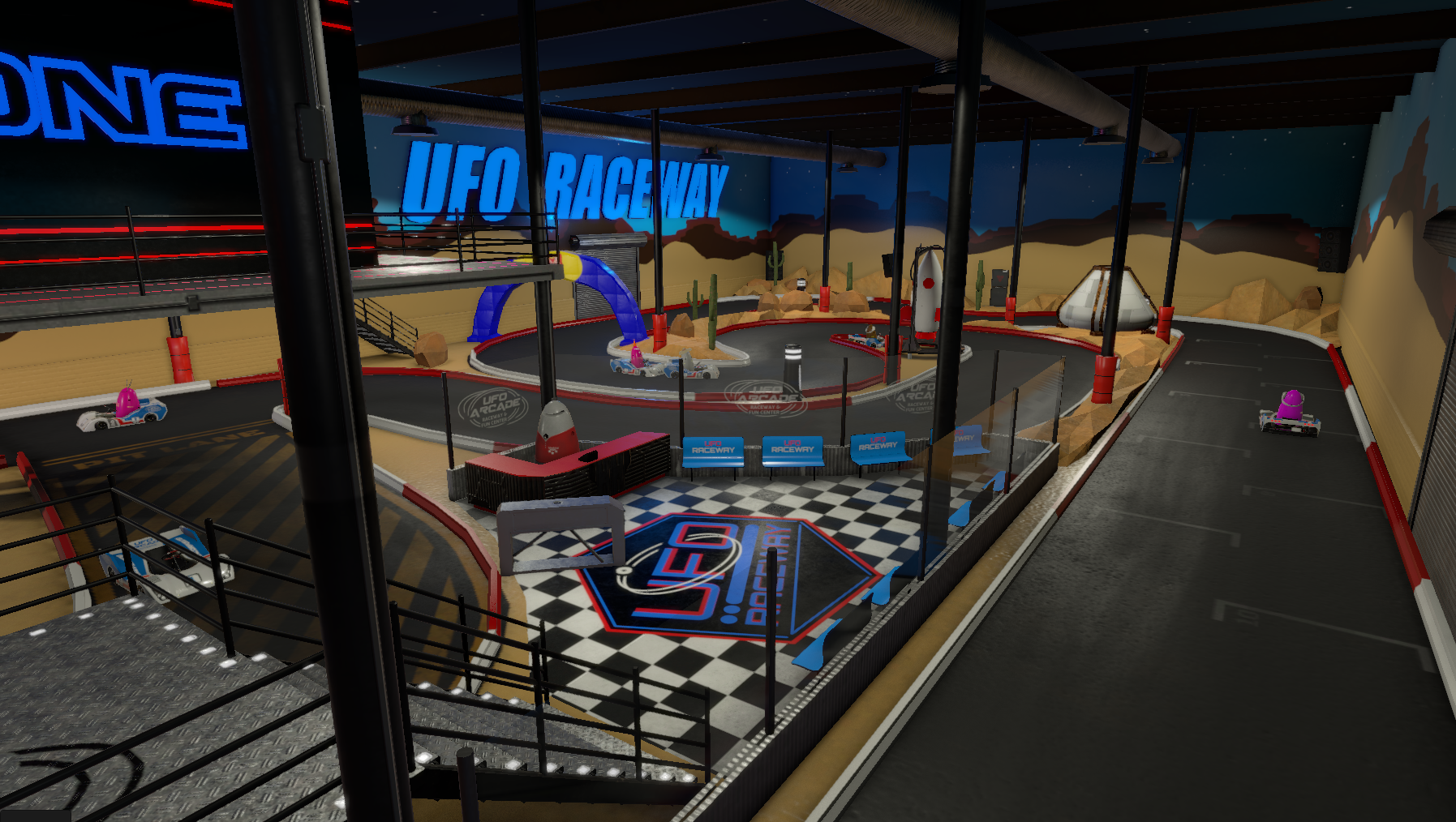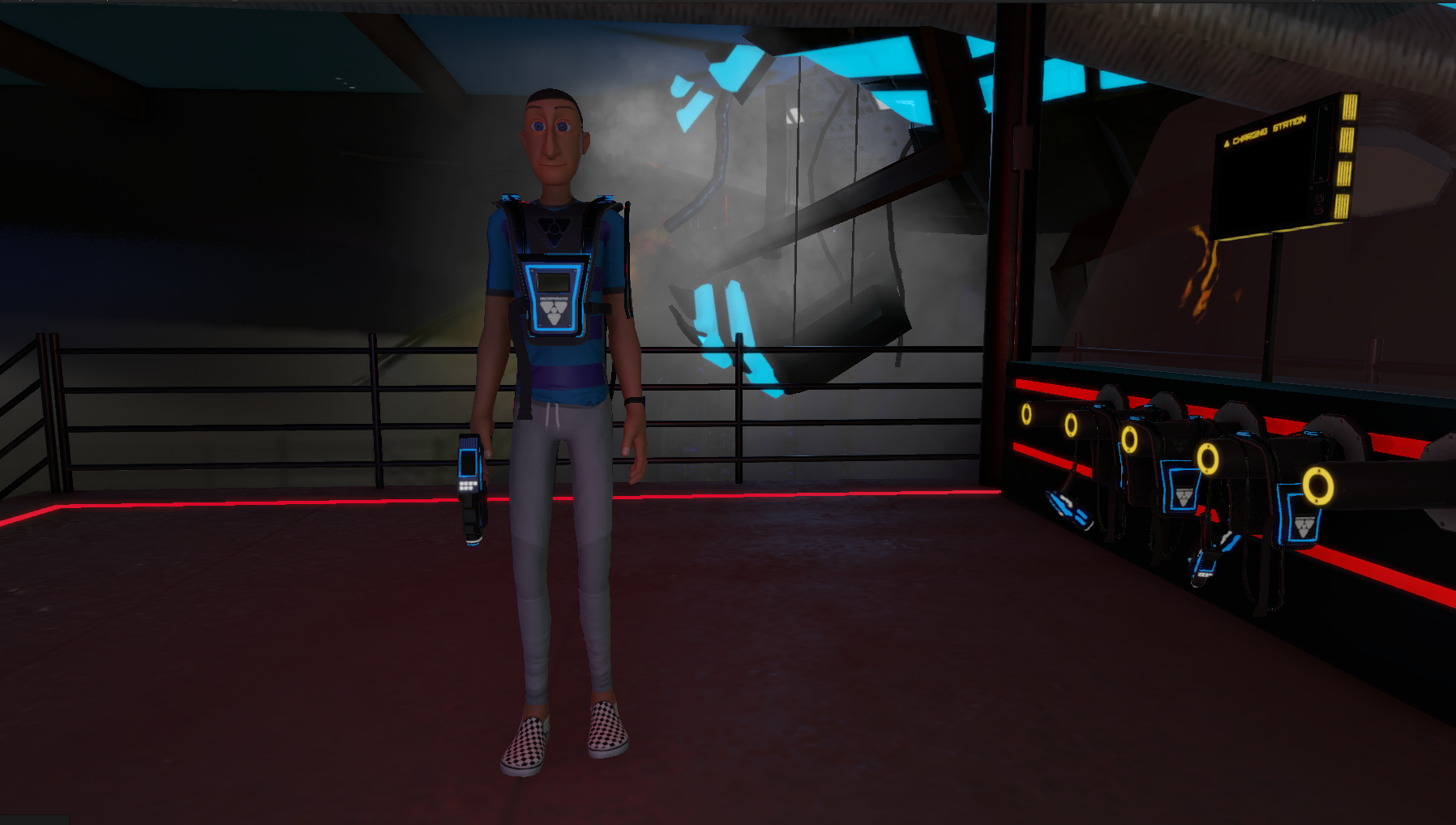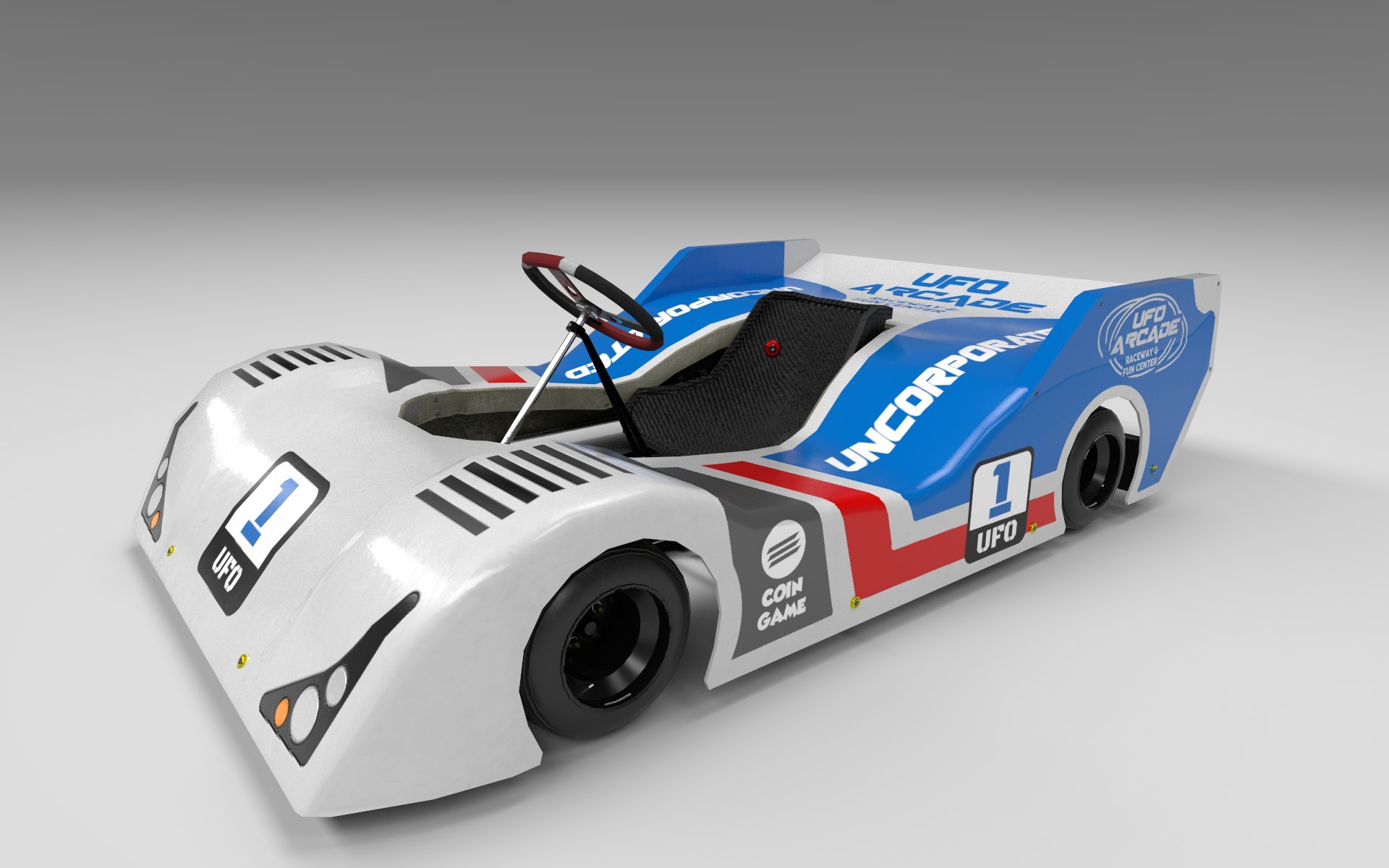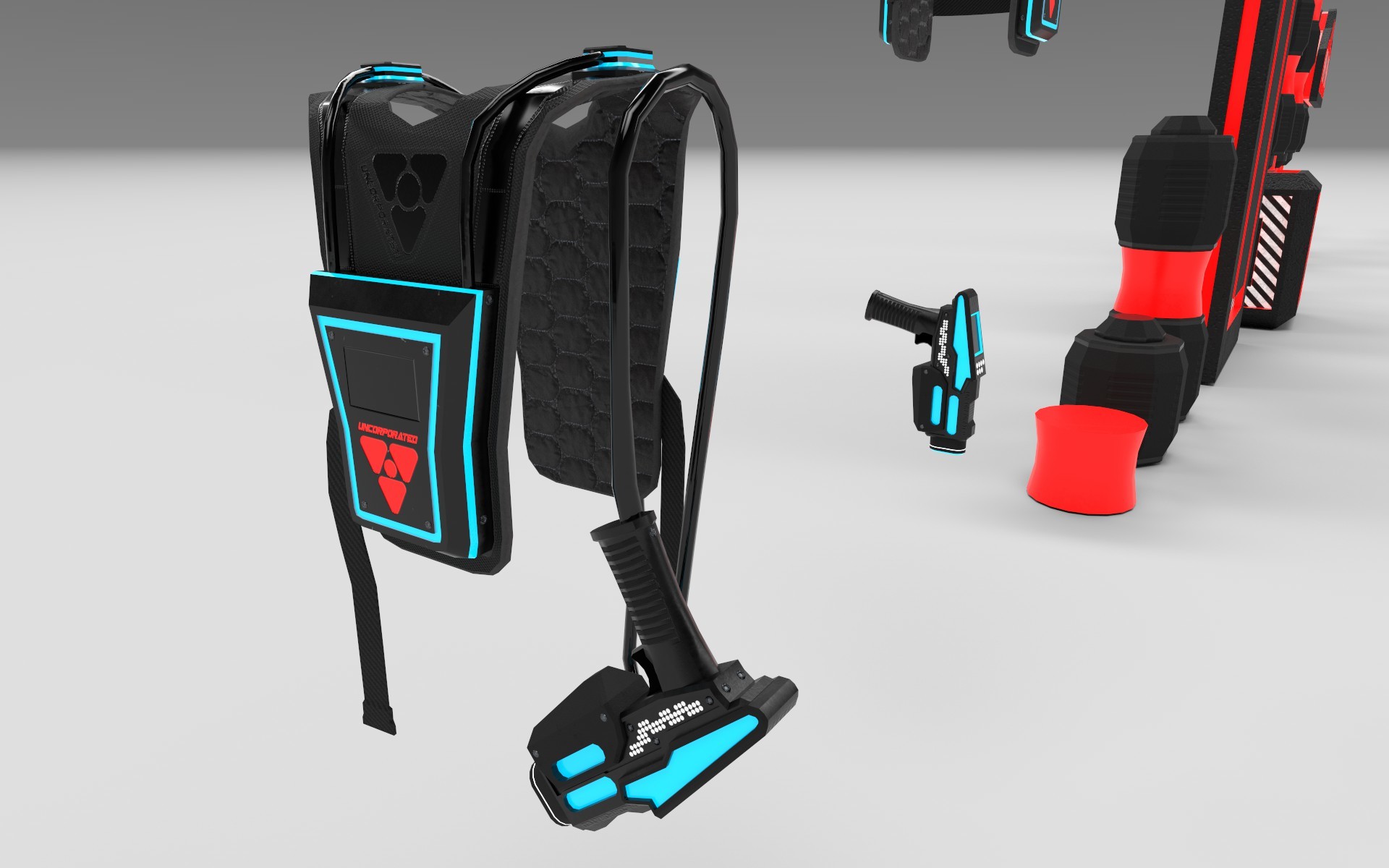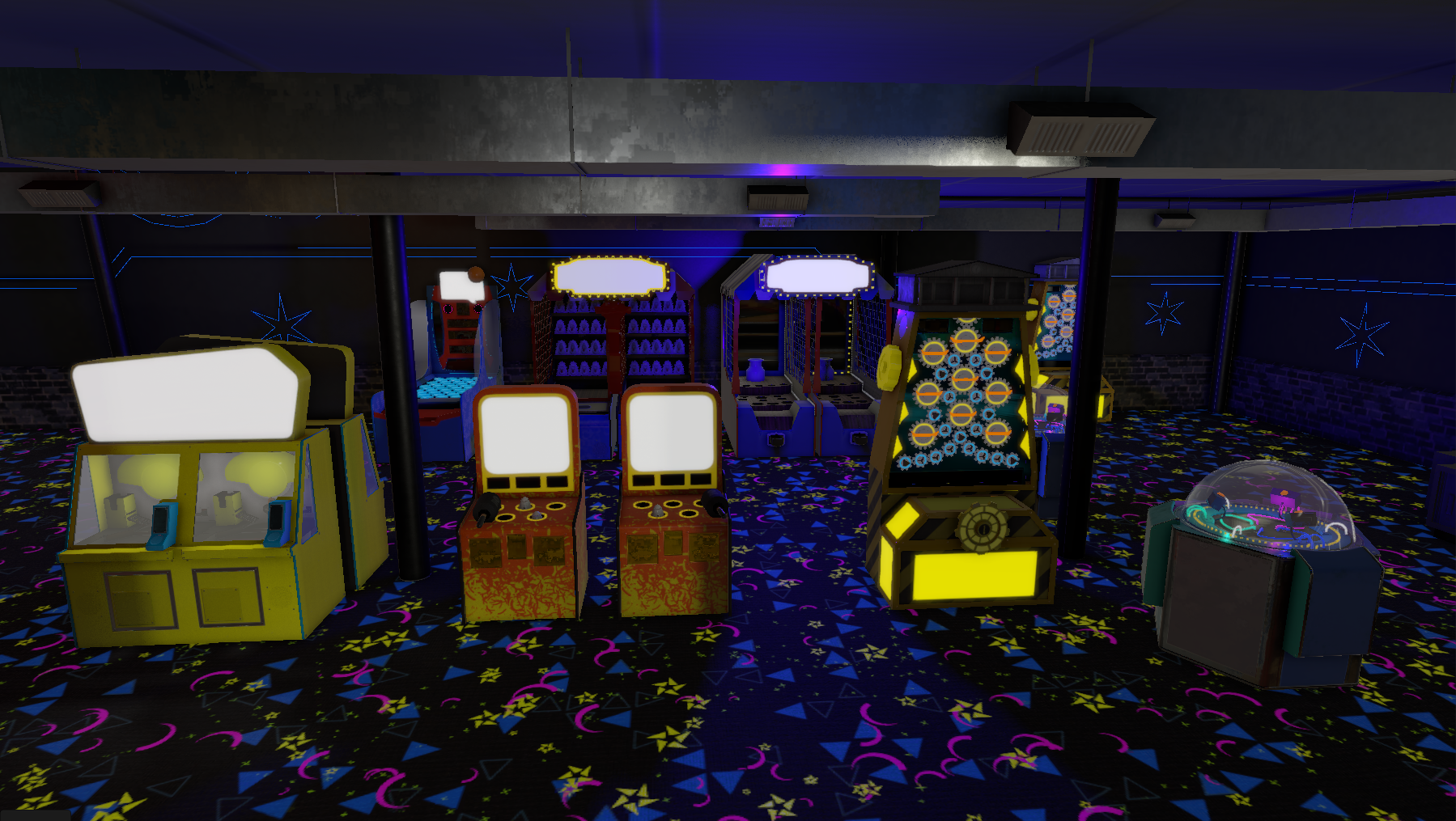 Some early renders of the new machines coming to UFO Arcade.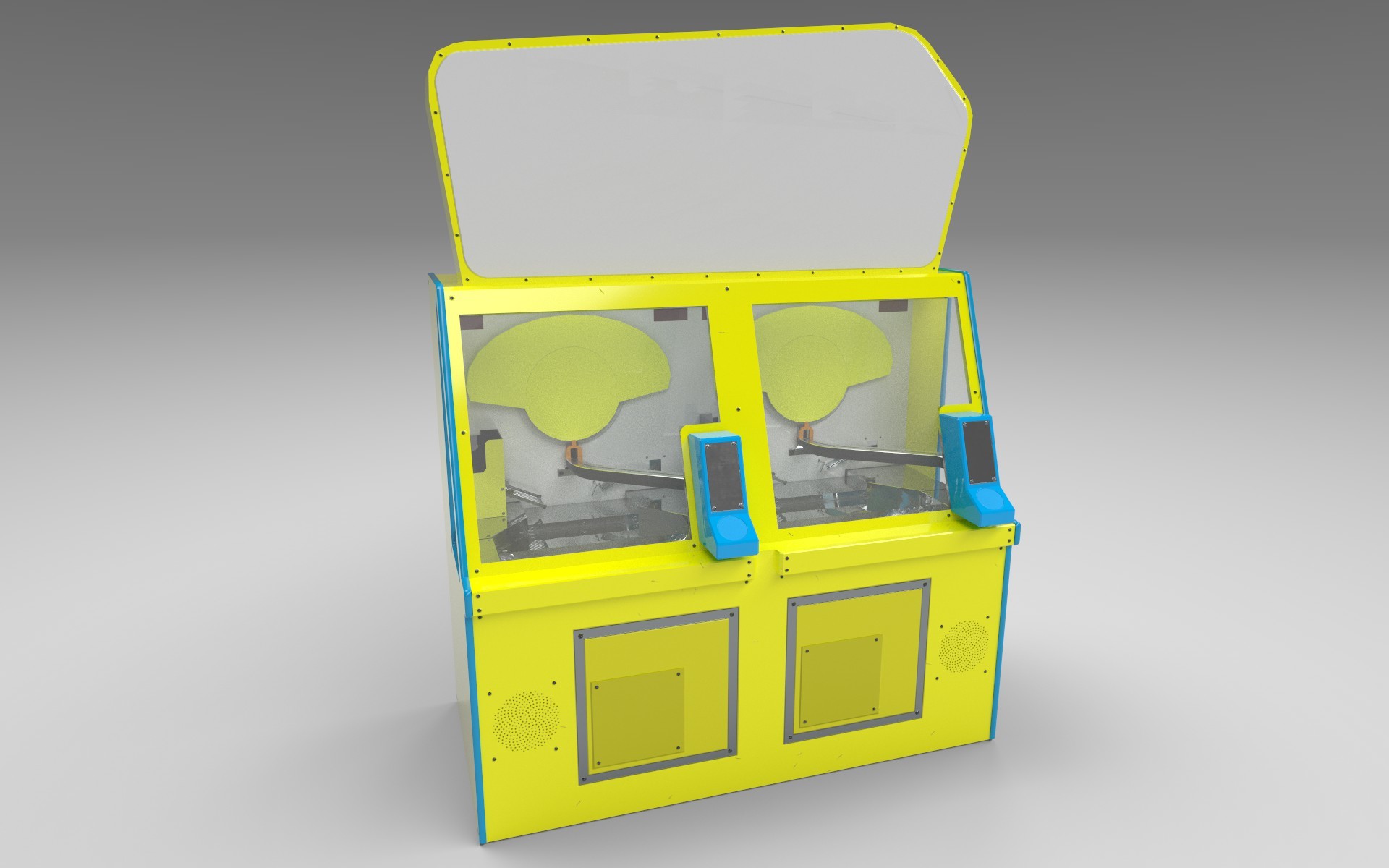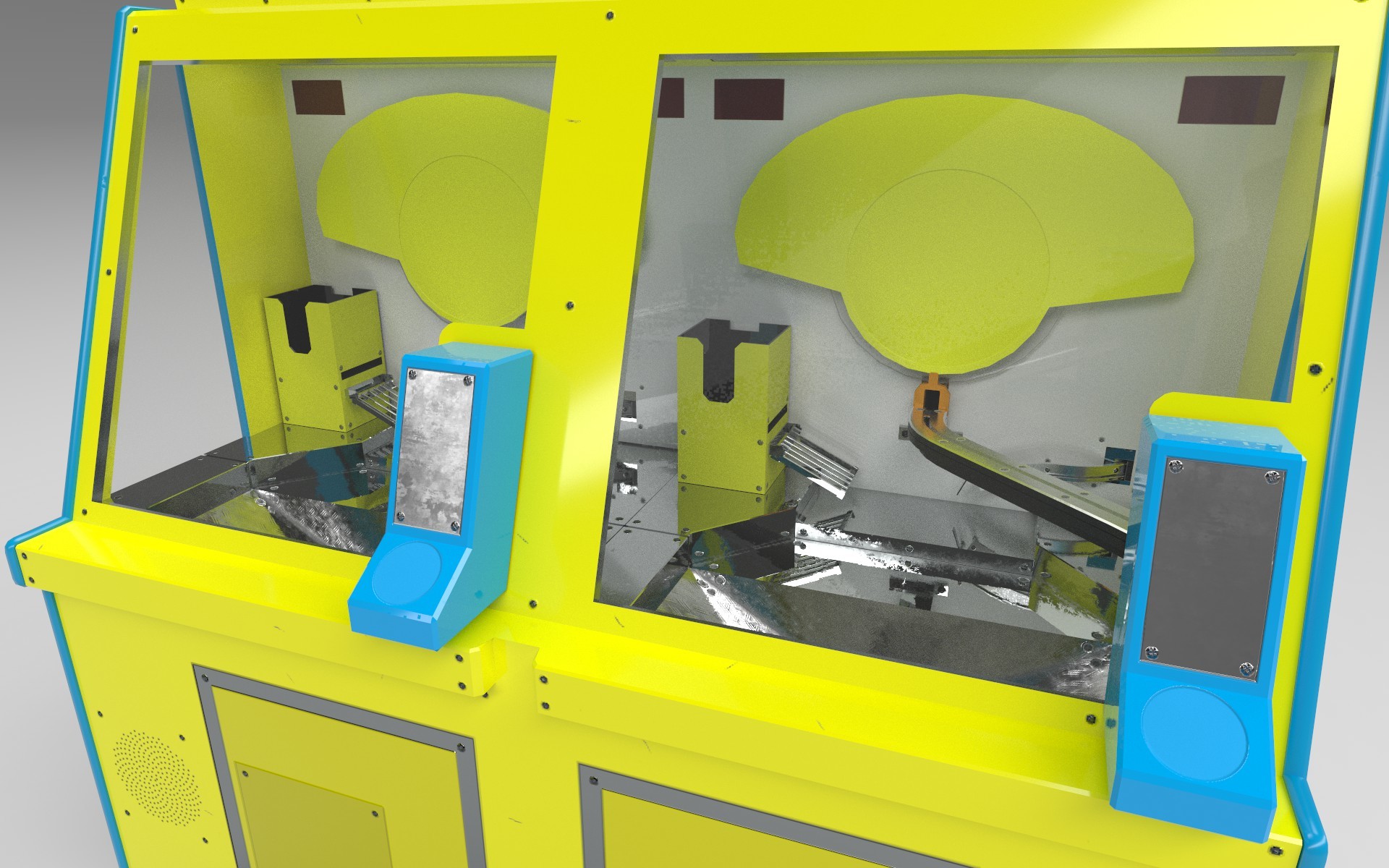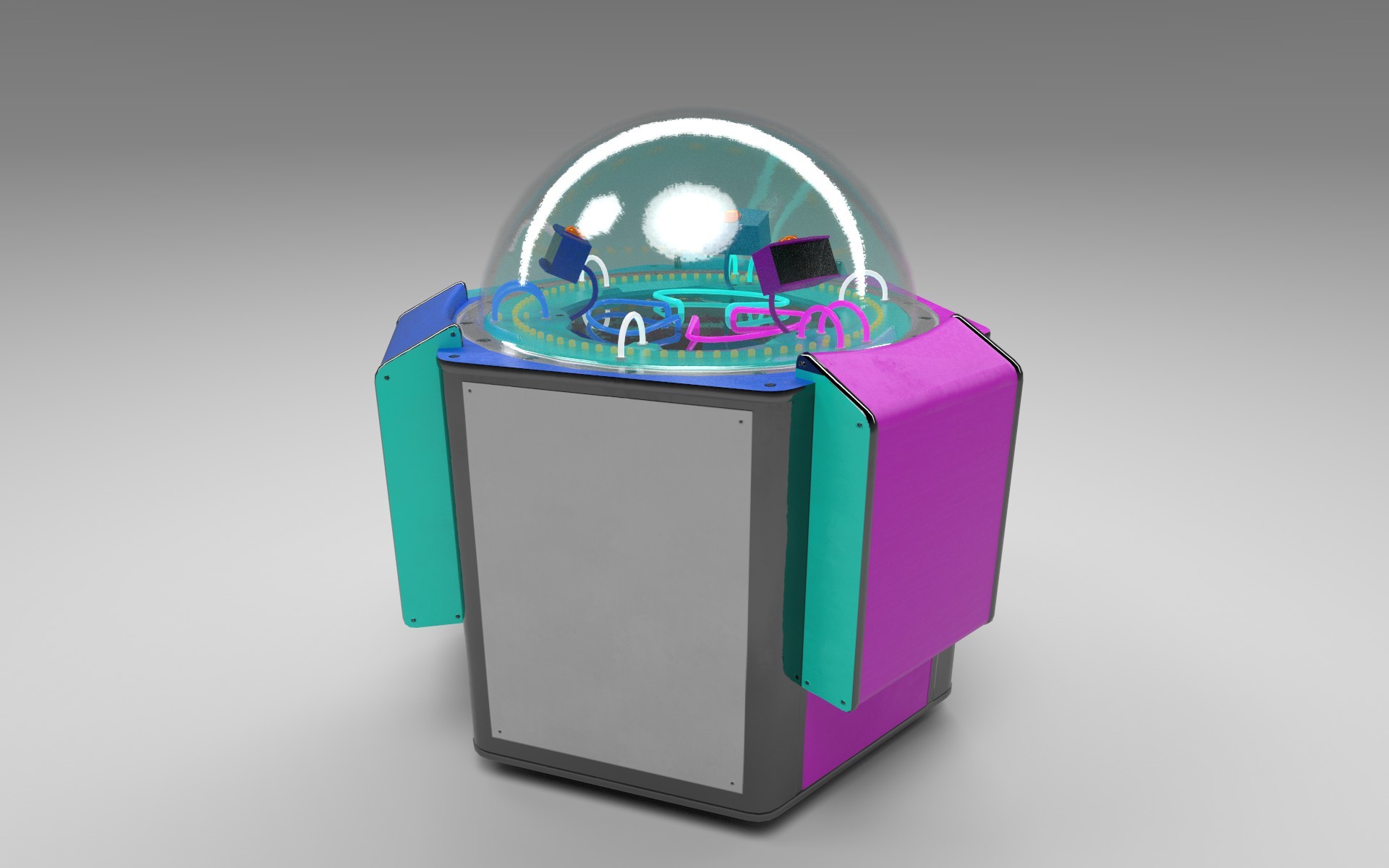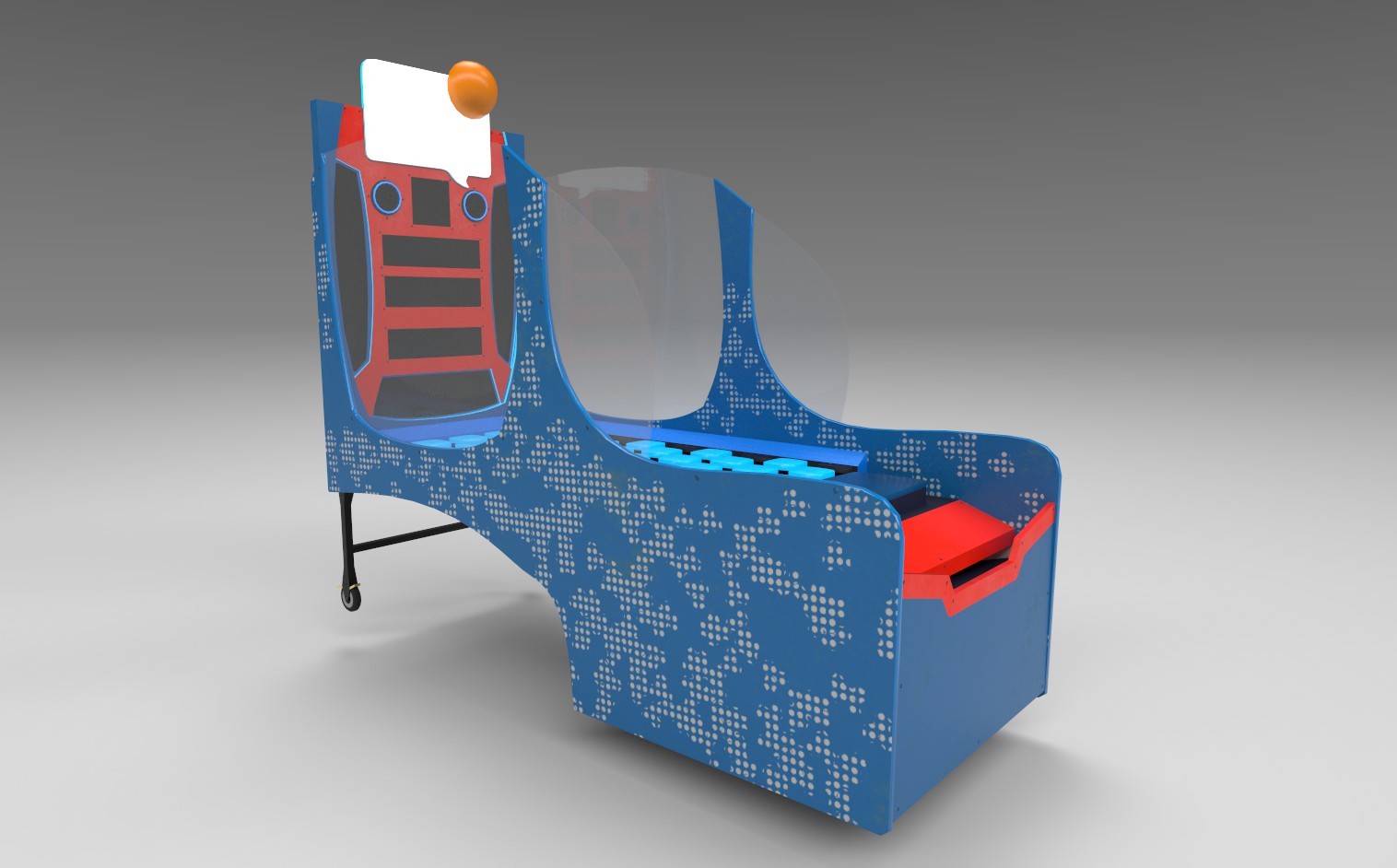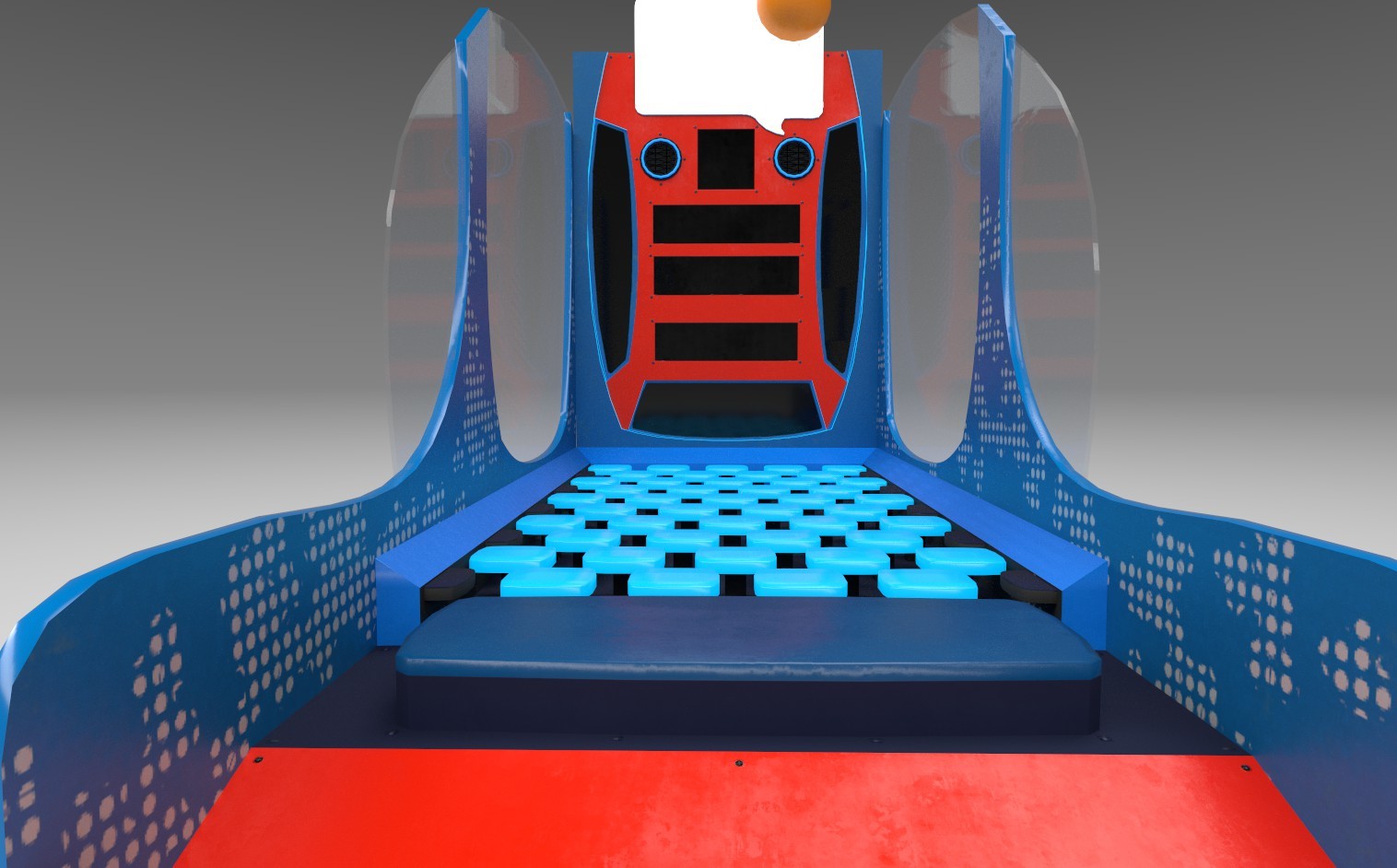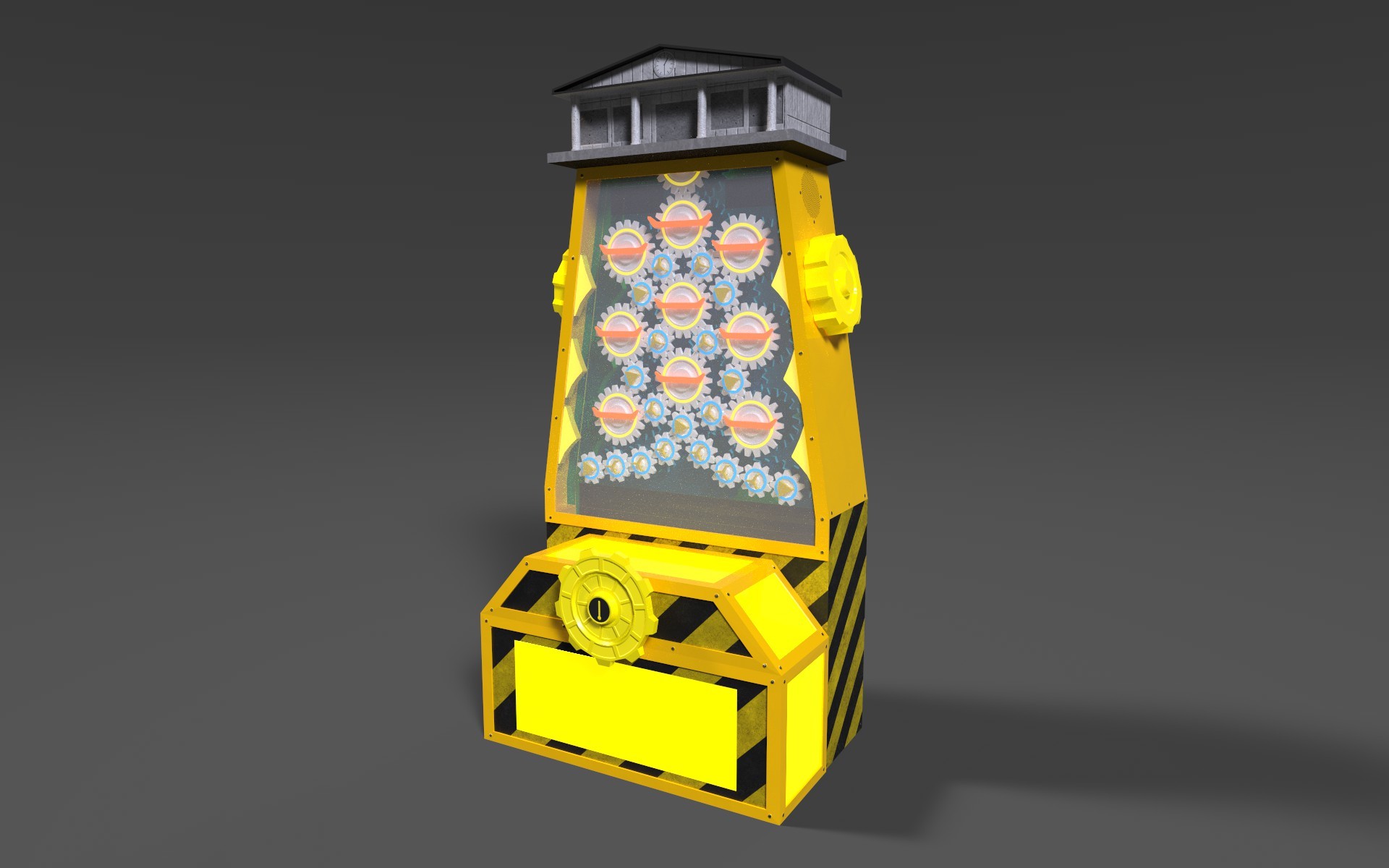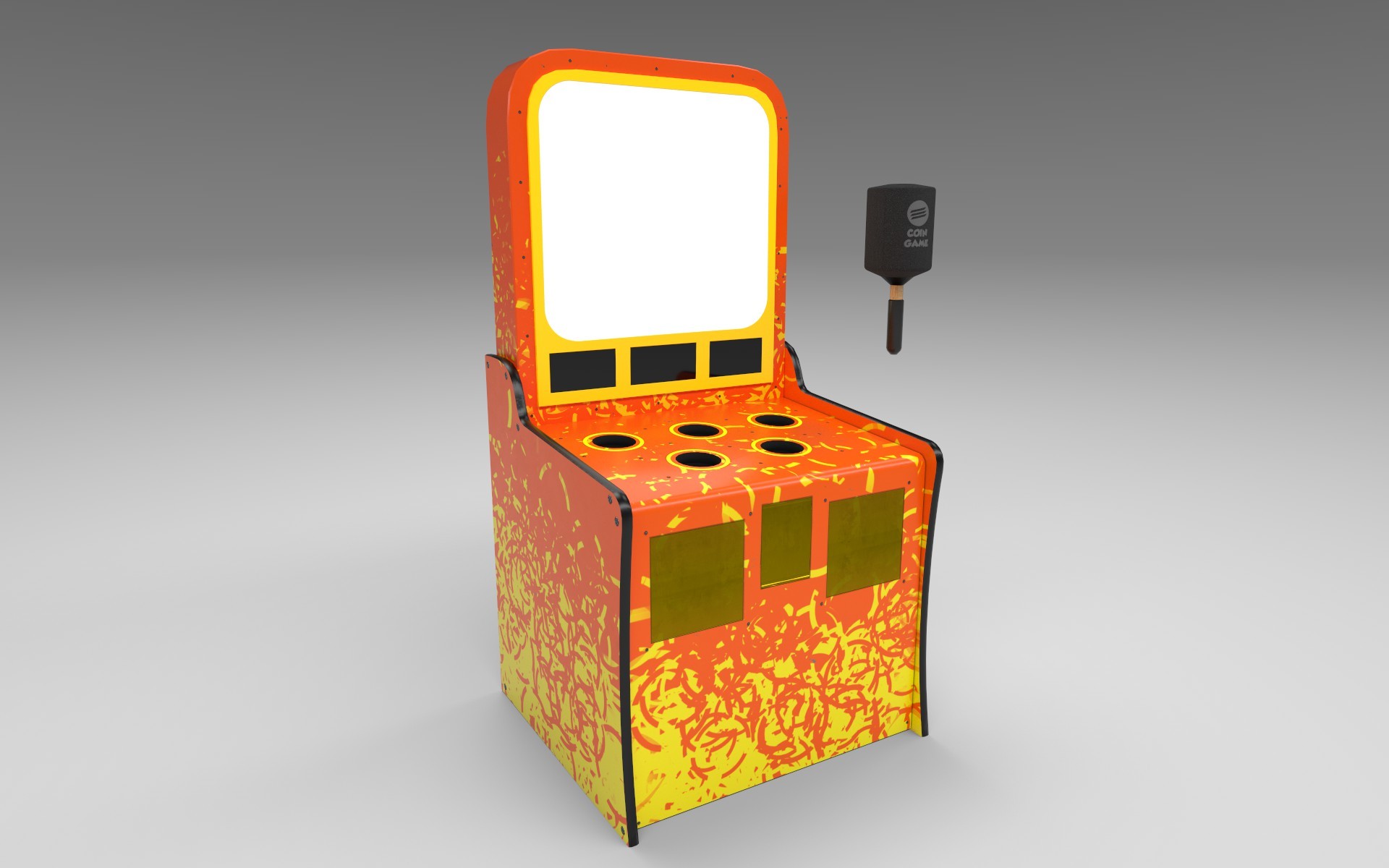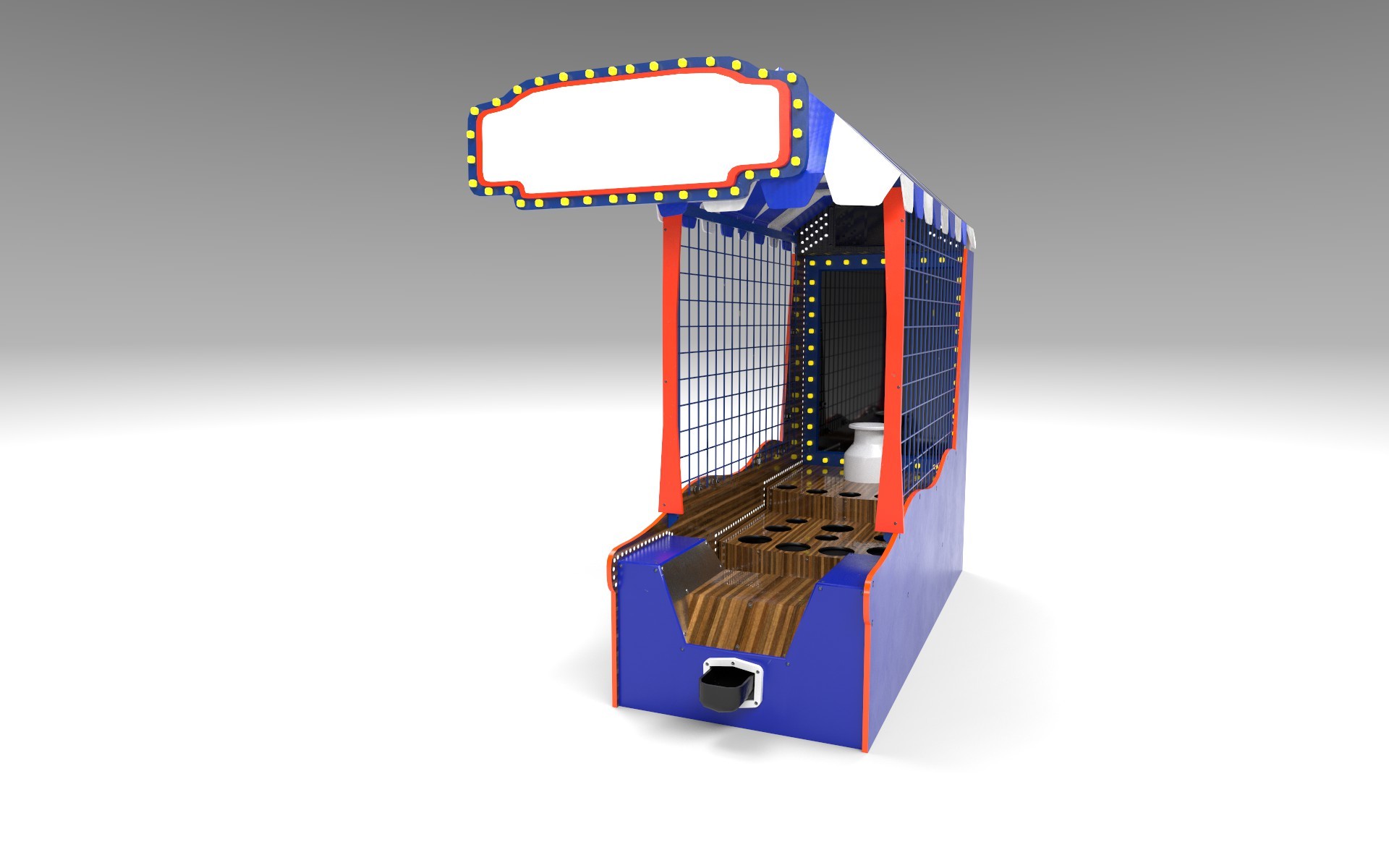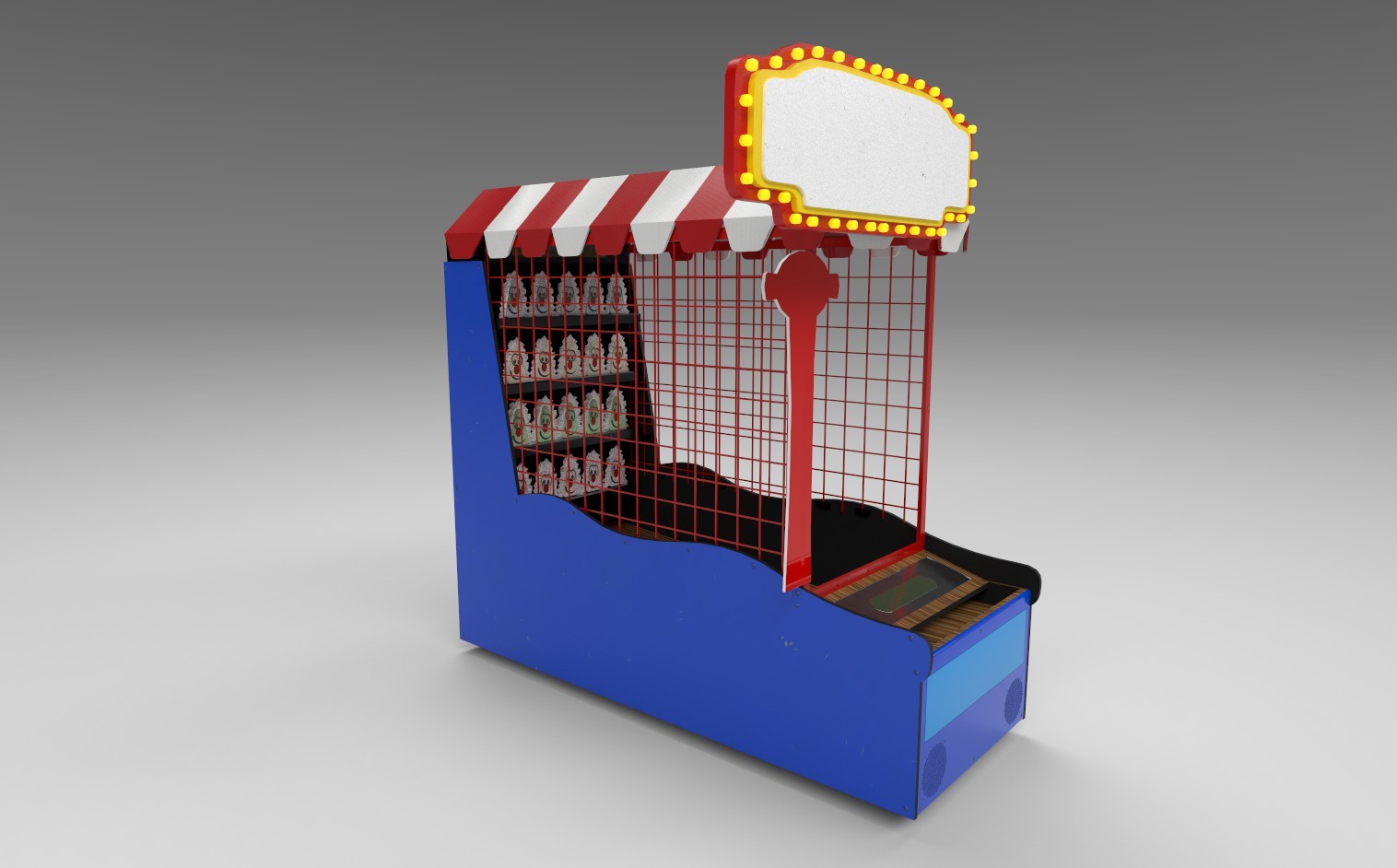 ------- EXTRA BONUS TEASER PICS -------
I am also including some far off teaser pics from the future "Survivor Mode". This way users can get an idea of where we are going with that side of the adventure. What a lot of people don't even realize is that I am building a whole other section of the game called "Survivor Mode". Since the release of the game in Feb, I have been building the main machines, carnivals and arcades for all to enjoy but along side of that I am writing a backstory and building a fun adventure to challenge your youth filled survival skills. ;)

I am finishing up a new "Home" for you to keep all of your loot and winnings. I am only sharing pics of this for now..... Details will come later on how its all going to work. I just have so much planned!

This is gary. He is your pet Swan Goose. He is a Champion Thoroughbred Swan Goose and kind of a celebrity on the island. He likes to eat at a certain time everyday and loves to watch Popcorn Pete and friends on the TV. If he isn't sleeping, using the restroom (yes, He is potty trained) or eating you can rest assured he is prob very close to you. He has separation issues.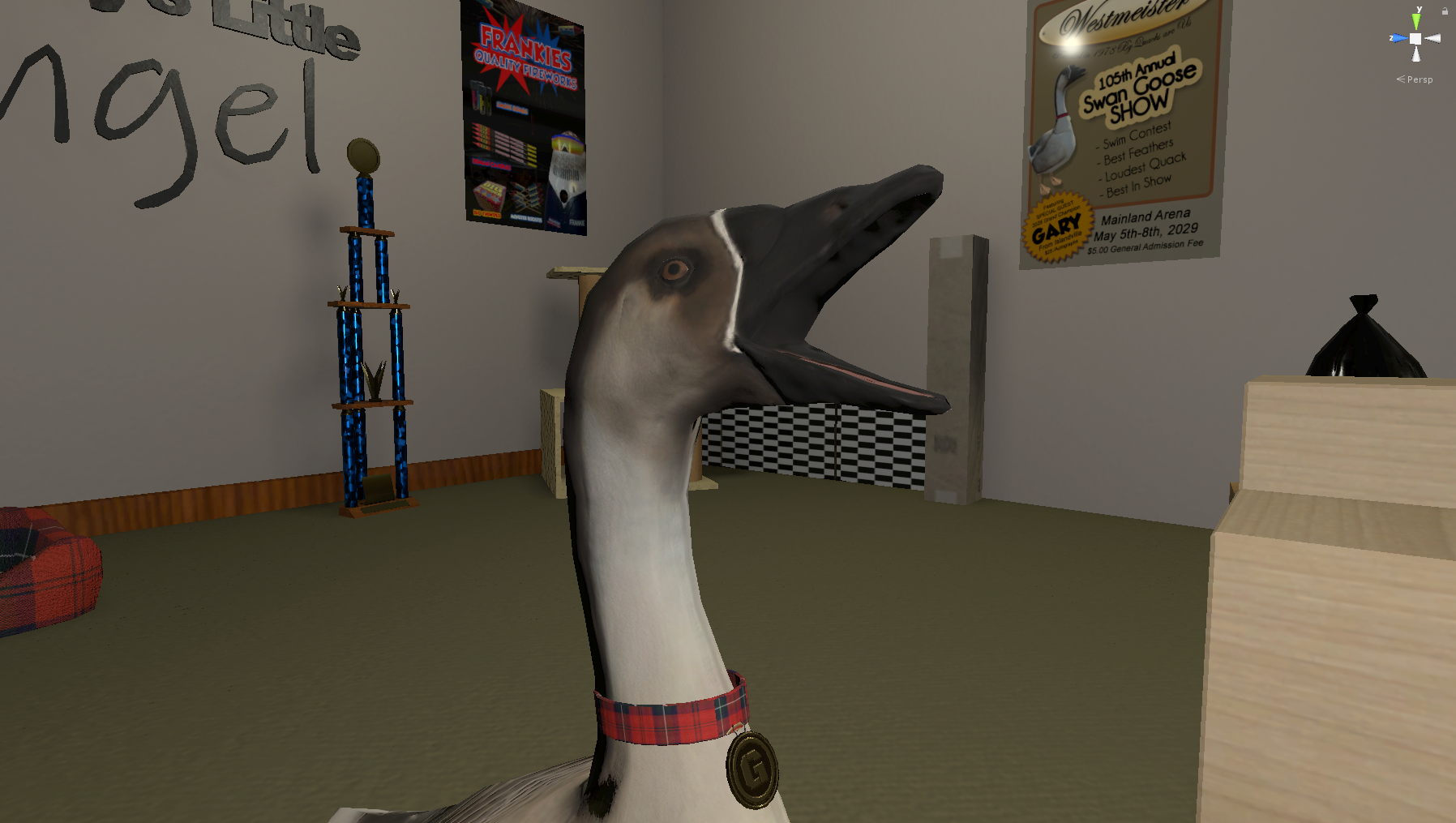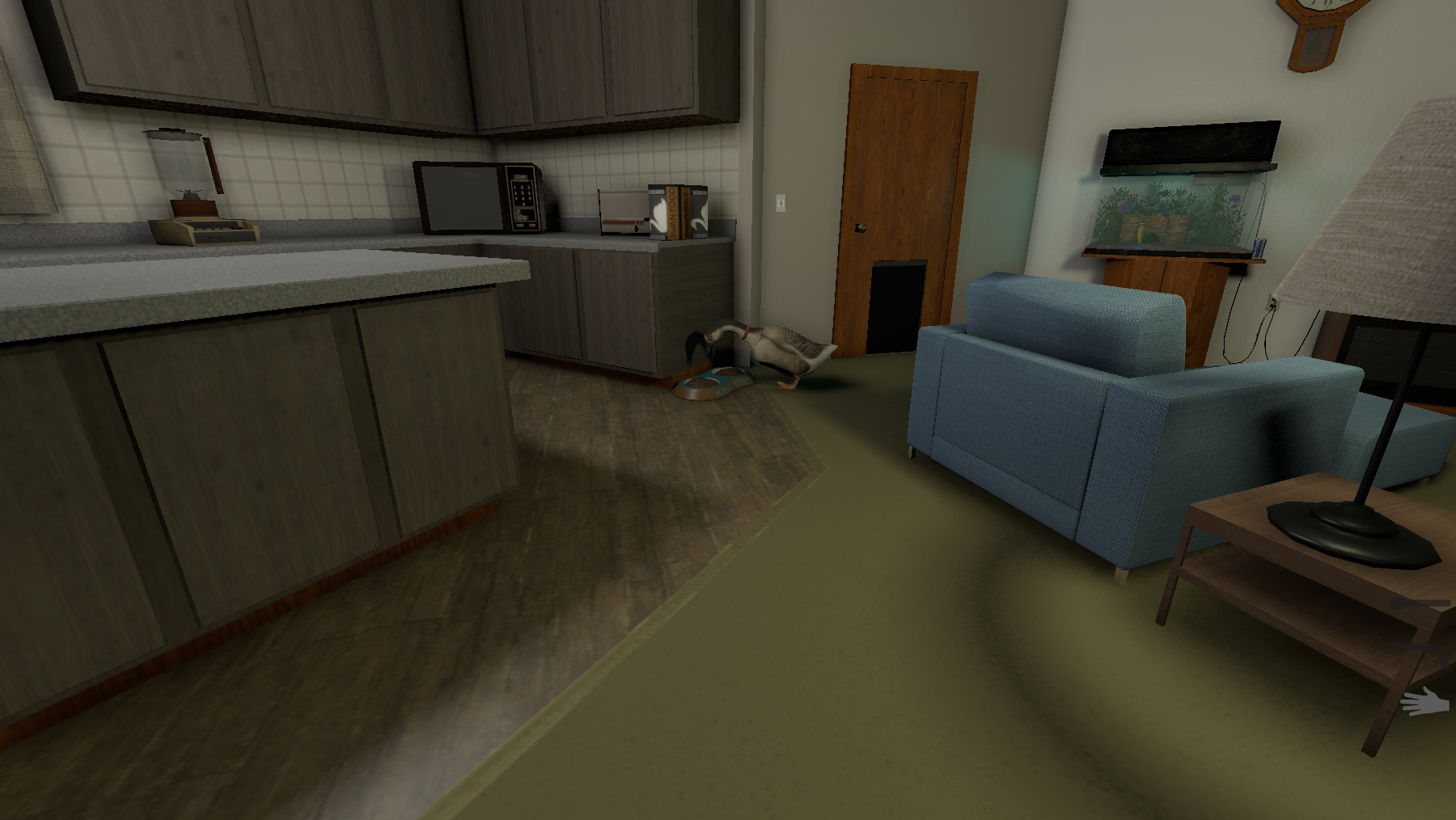 Your new bedroom to store all your winnings.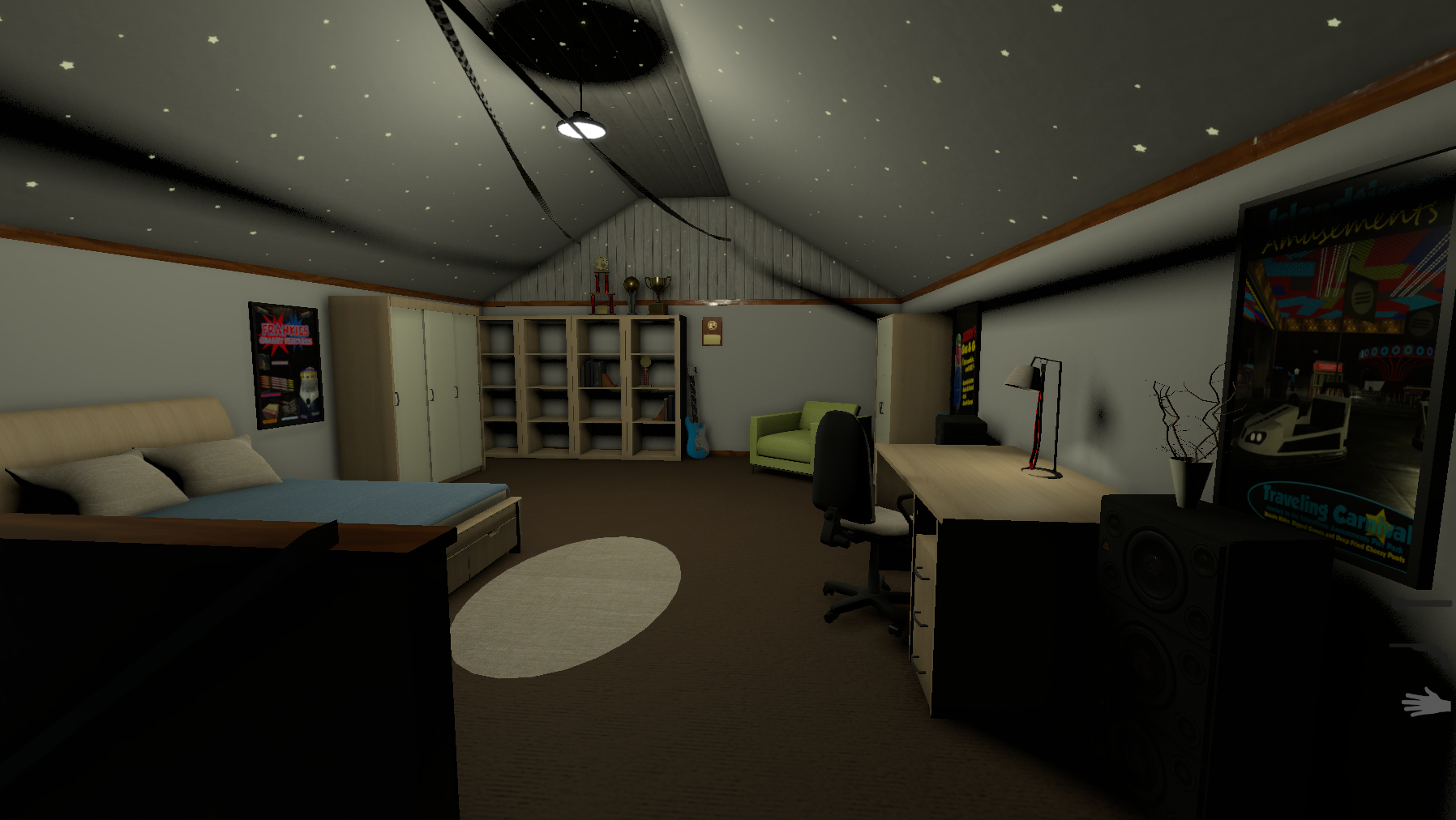 Uncle Phils Original Workshop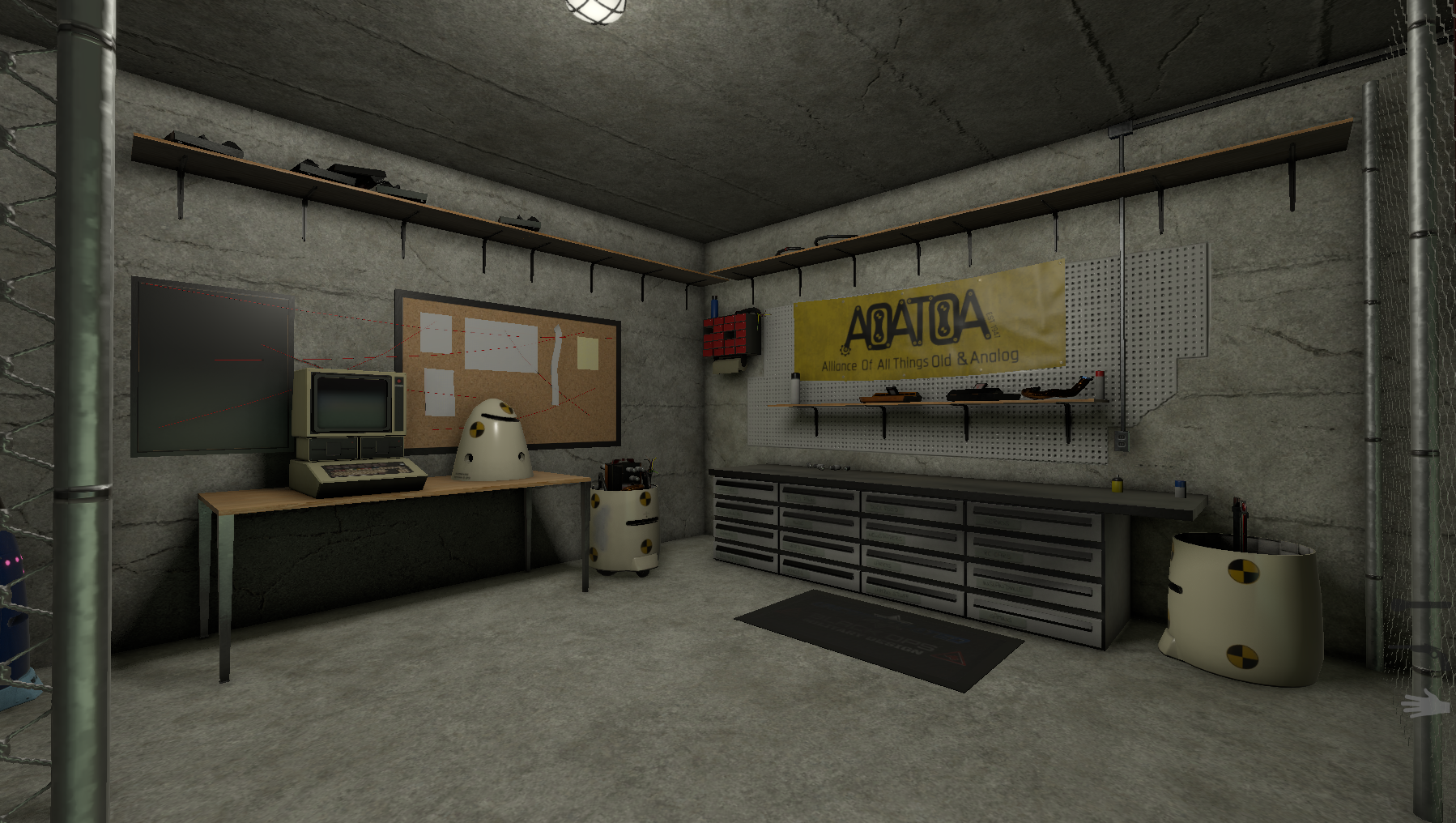 As always I want to say THANK YOU to all of the users as this would not be possible without you.

Kevin
"devotid"
Visit The Coin Game on Steam