Tutorial Update Build Notes
What's New?!
It took longer than planned to release, but this update includes a lot of new features and a few major fixes to error plagued features like Replays.
Among the changes are: Tutorial, Partial Account Reset, Starting Gold & Daily Rewards, Ranked Play, Virtual Currency Store, Card Pack Opening, Crafting, New Cards, Defense Update, Deck Editor Update, Key Bugs Fixes, Known Bugs.
Tutorial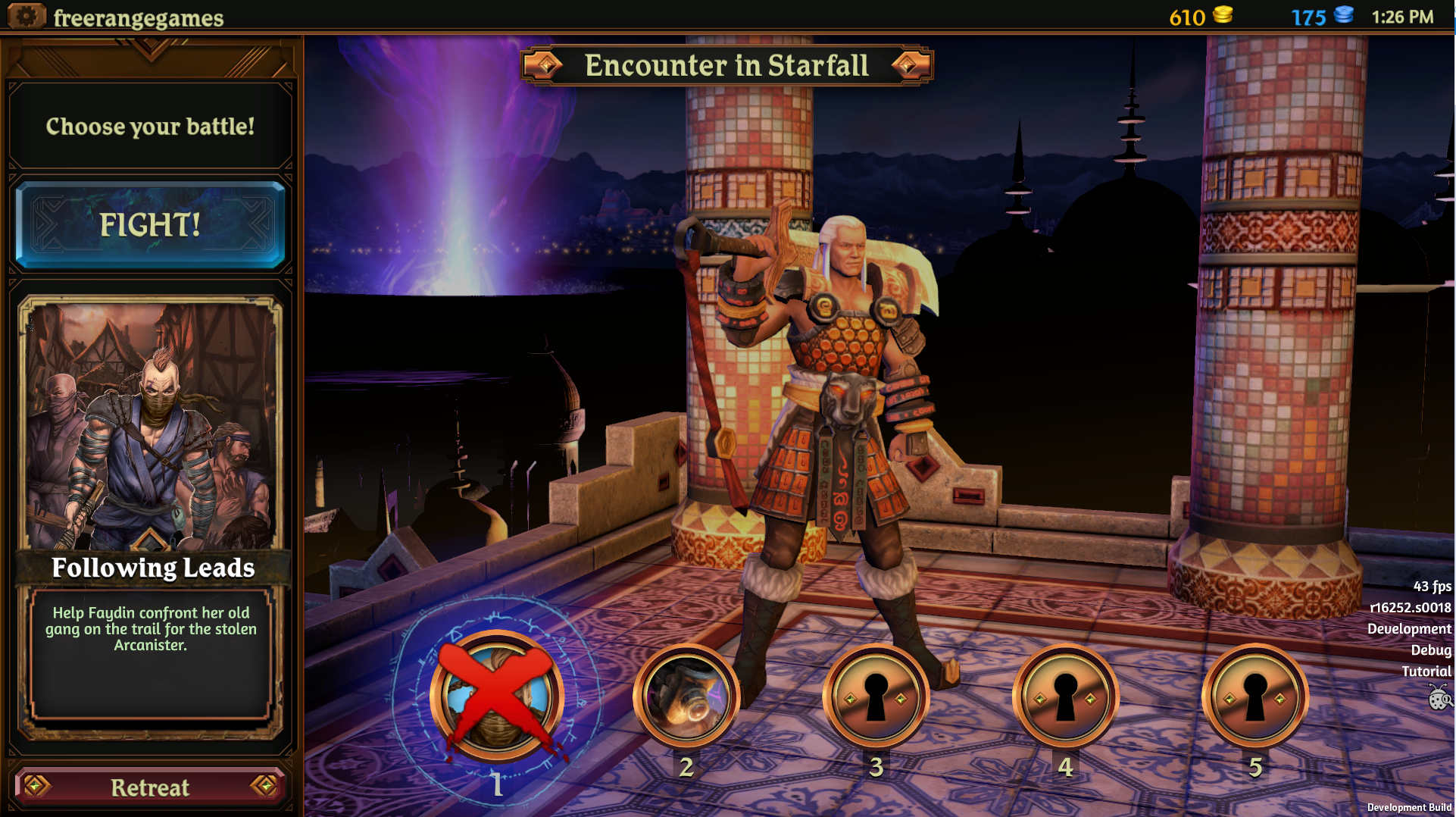 We are introducing a tutorial to help new players learn the ropes of Labyrinth. Head on in and check it out, you will unlock basic cards, may learn something new, and earn gold for 3 card packs from completing the tutorial!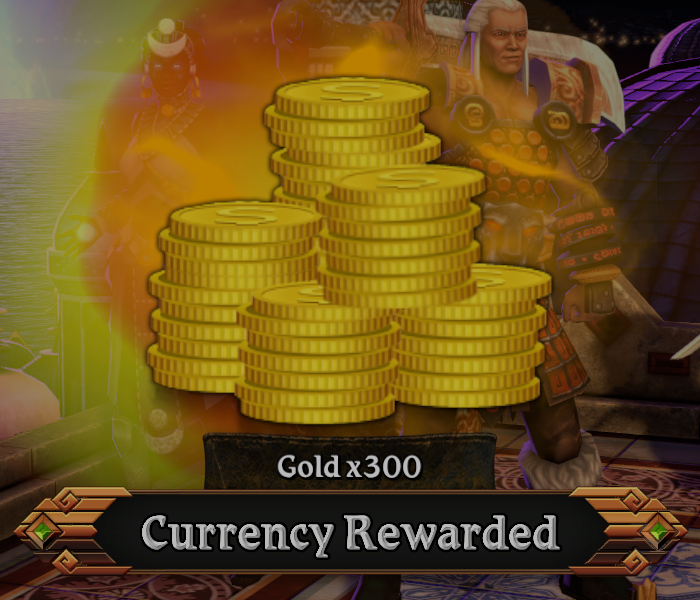 This is the first stage in building a more comprehensive tutorial for the game. In the future we plan to add more gameplay clarification and how to navigate the store, crafting, and Defense.
Partial Account Reset
Due to technical changes between the previous build and this build of the game, we needed to reset XP and decks. So, your heroes and bosses are level 1 again. Your virtual currency is not affected.
It is likely that for the next major release will also reset XP and possibly decks. Since we opened the Store for virtual currency in this build, for the next update's wipe, we will reimburse players the gold and stardust value for each card pack and card, respectively, that they purchased.
Daily Rewards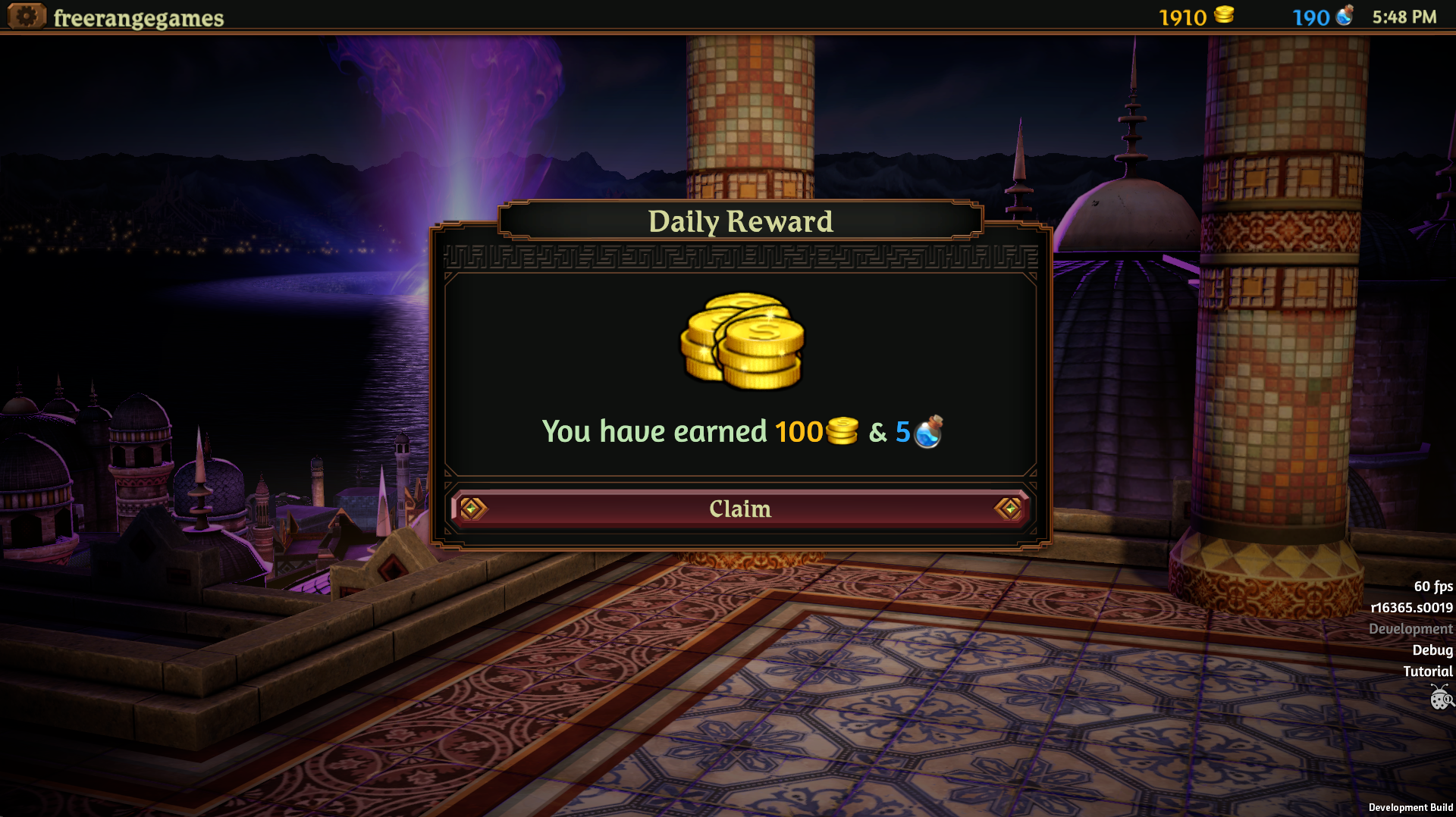 Until we introduce the Quest system, we are giving a daily login reward. You obtain 100 gold and 5 stardust for each day you log in, this resets at 0:00 GMT, which is 5pm PST. If you login, you get them, if you don't, you don't. Additionally, we are giving every Early Access player 1000 gold to buy 10 packs in the Store. It is likely that we will reset accounts before exiting Early Access. If that happens, we will give you the equivalent value in gold for all card packs that you bought.
Ranked Mode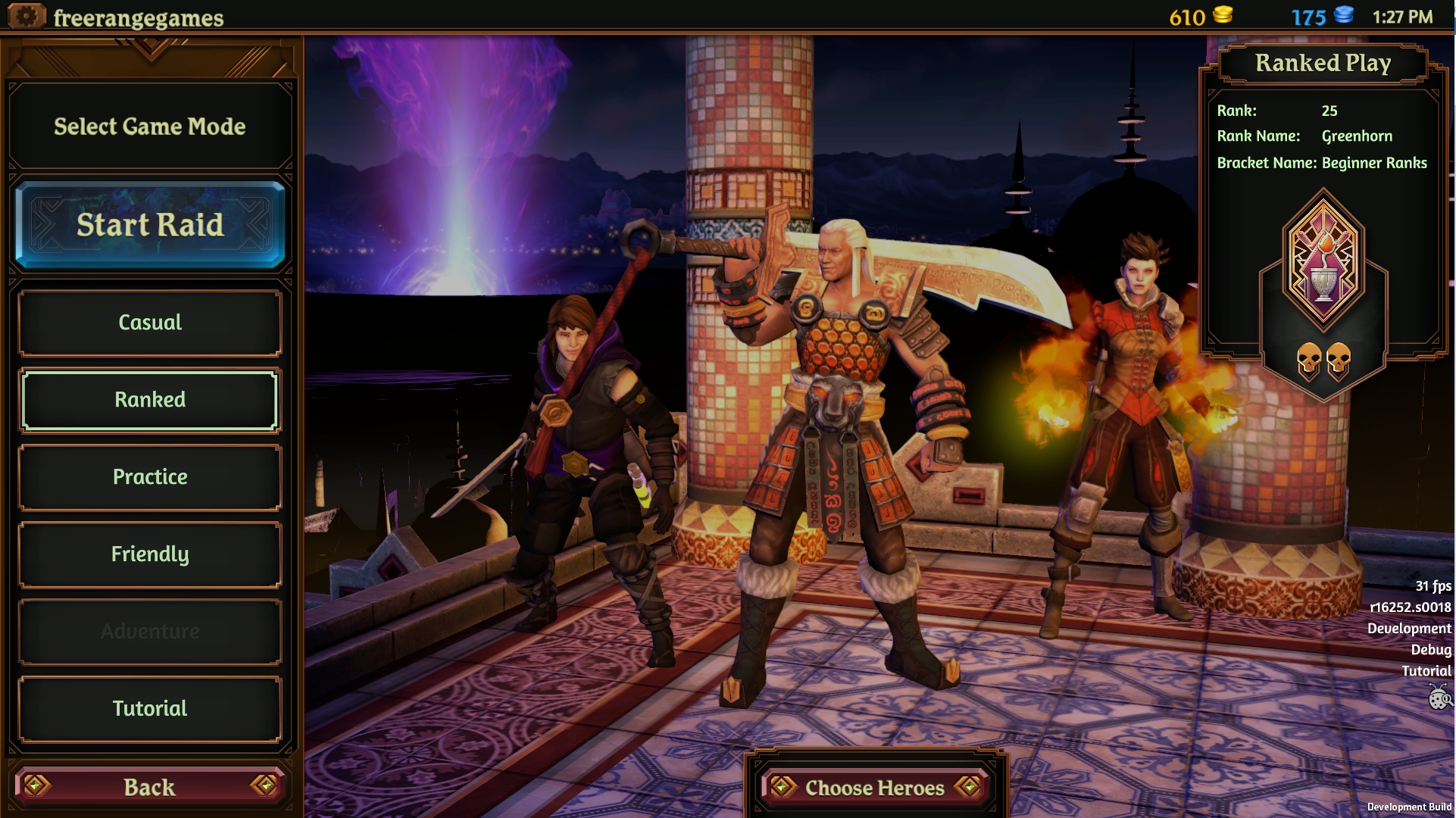 We are introducing Ranked mode play! After your Heroes and Bosses reach level 15 you can play in Ranked to see how far you can go. Rank 1 is the highest. Right now seasons will reset at the end of each month. Between now and the next major update, we will be watching to see how the Ranked matchmaking algorithm is performing and how the system is working in general, so that we can improve on it as necessary.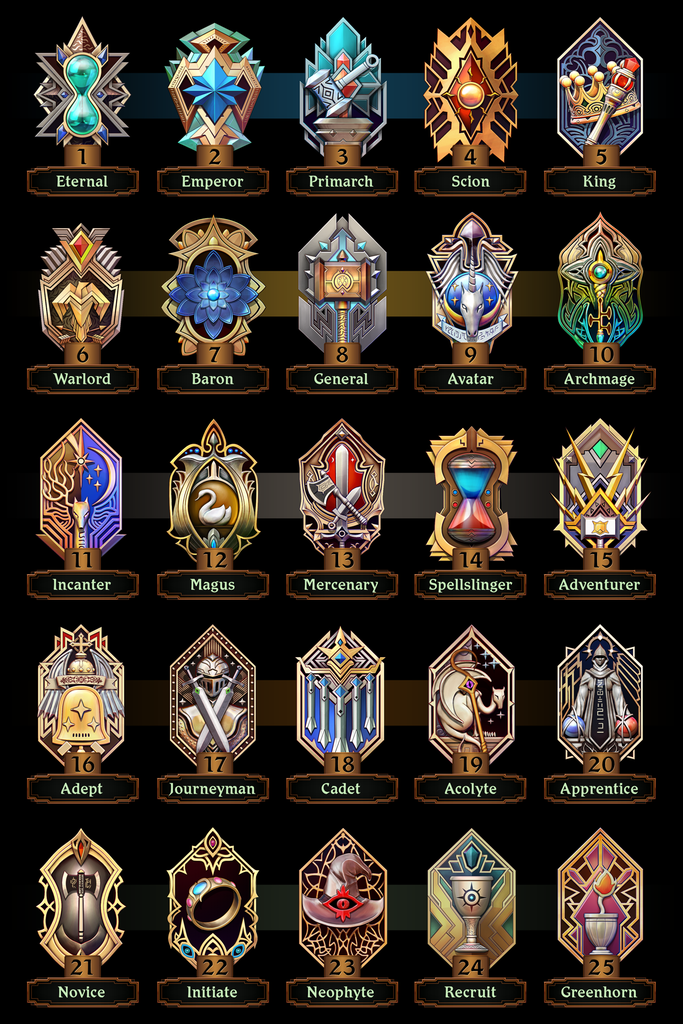 Store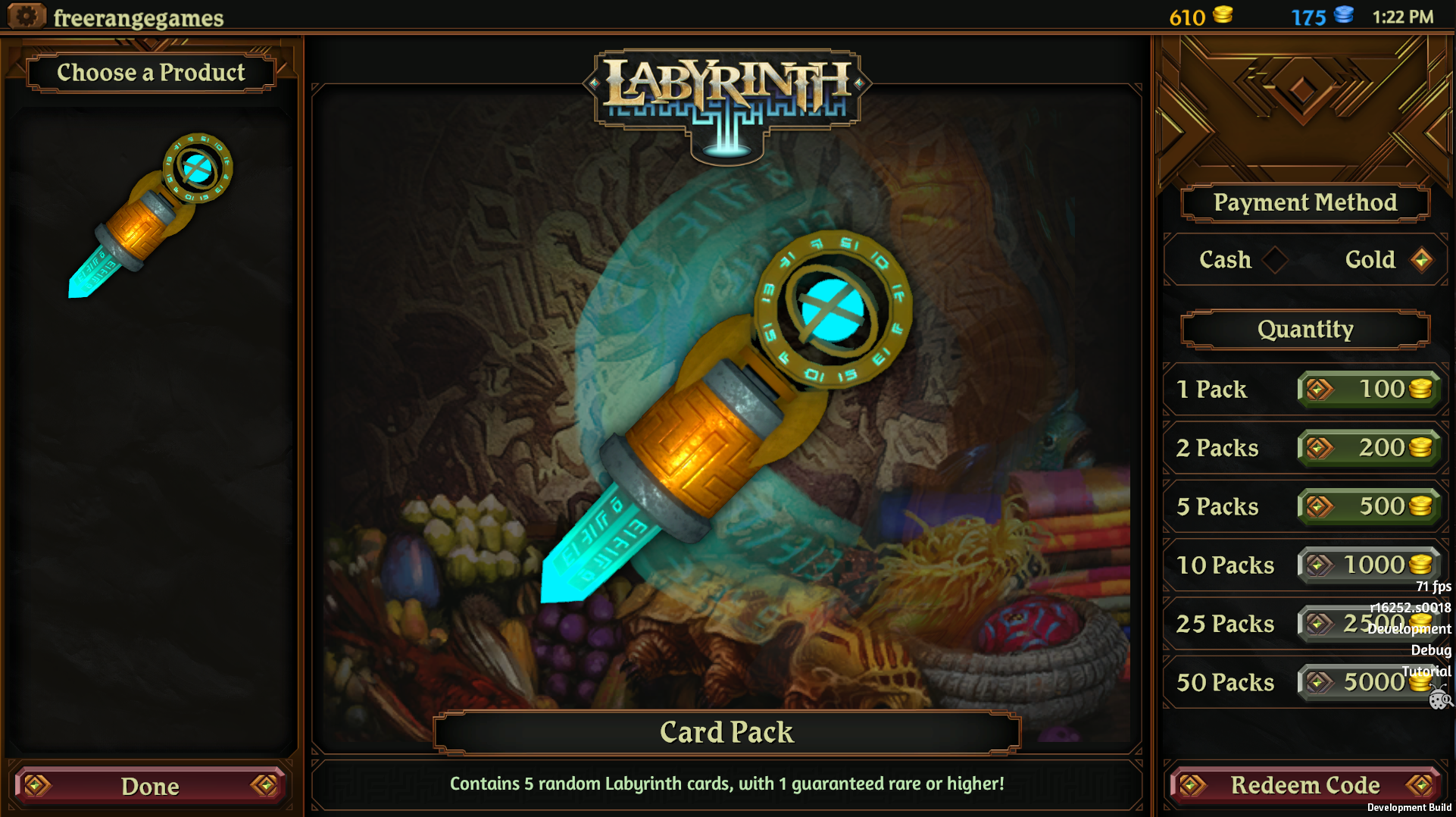 The Card Pack Store has opened up for business! Currently you can use gold acquired from your daily reward and beating other players Labyrinth's to obtain new card packs to help build your decks. In the near future we will turn on purchasing with real money, but not at this time.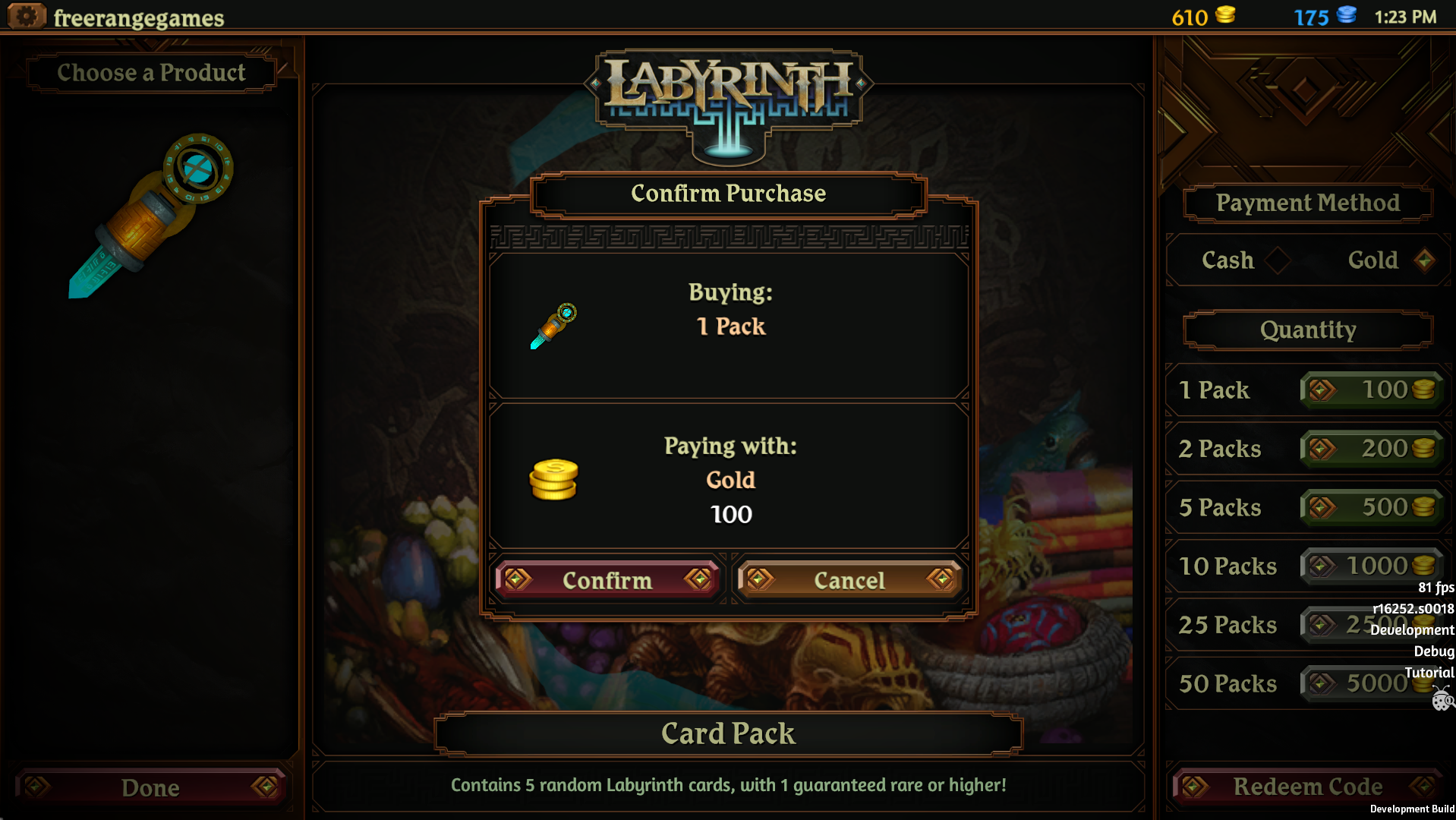 Card Pack Opening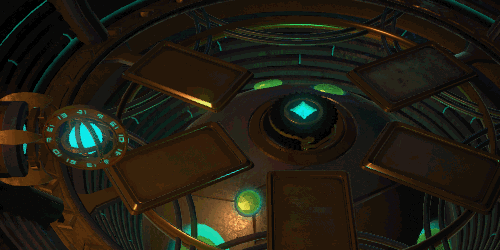 You can open your card packs by dragging the key over from the left side of the screen and placing it into the chest to unlock it. You will obtain at least 1 rare or greater card per pack!
Crafting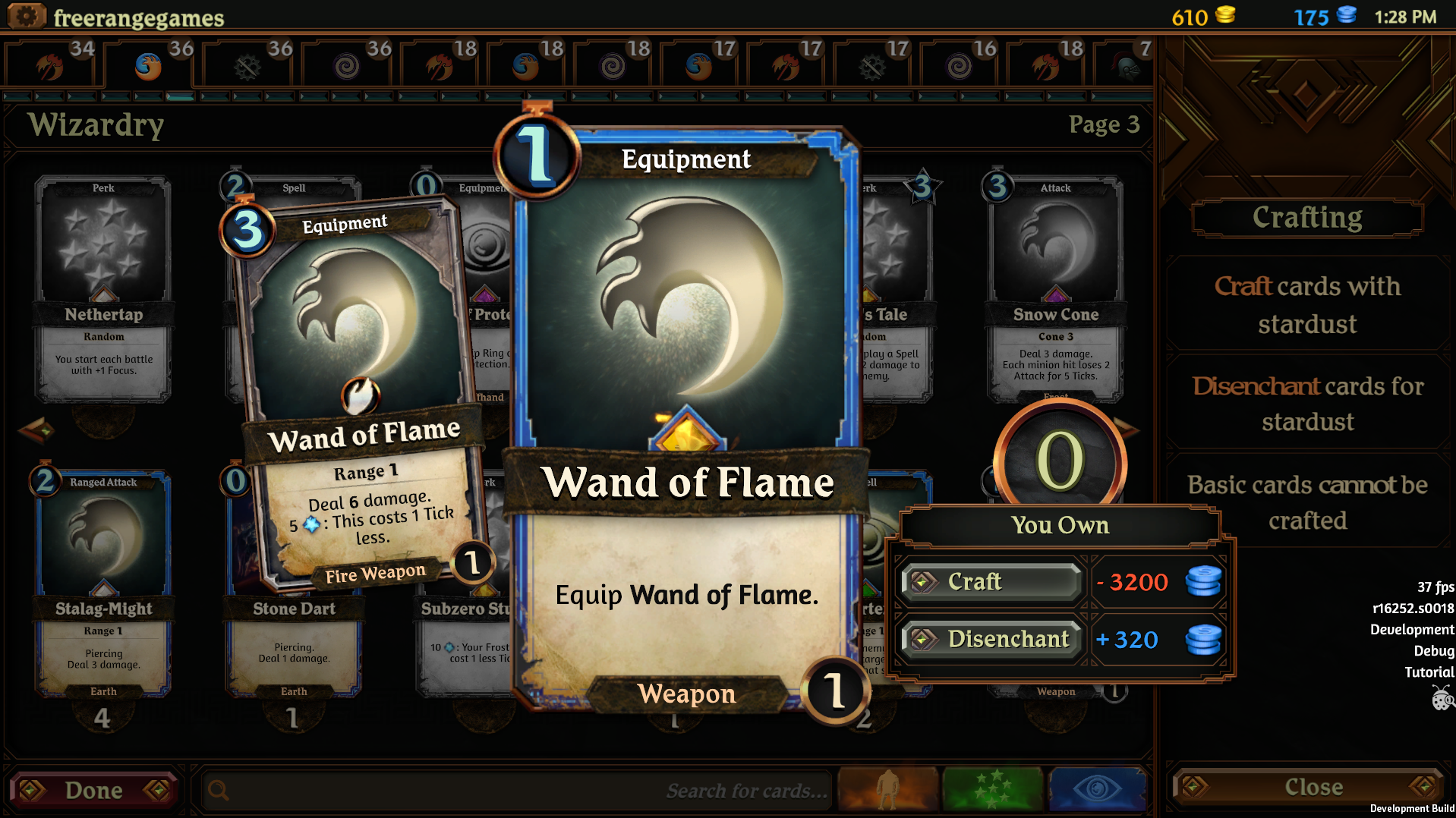 Have too many of one card? You can now disenchant them to obtain Stardust. Stardust is then used to craft the new card that you want. Note: the process of crafting may take a few seconds in some cases; we are working on ways to speed up the response time with the server.
Notes on Crafting:
Price is determined by rarity
Basic starting cards are not craftable/disenchantable
Cards which are "unlocked" by level are not craftable
New Cards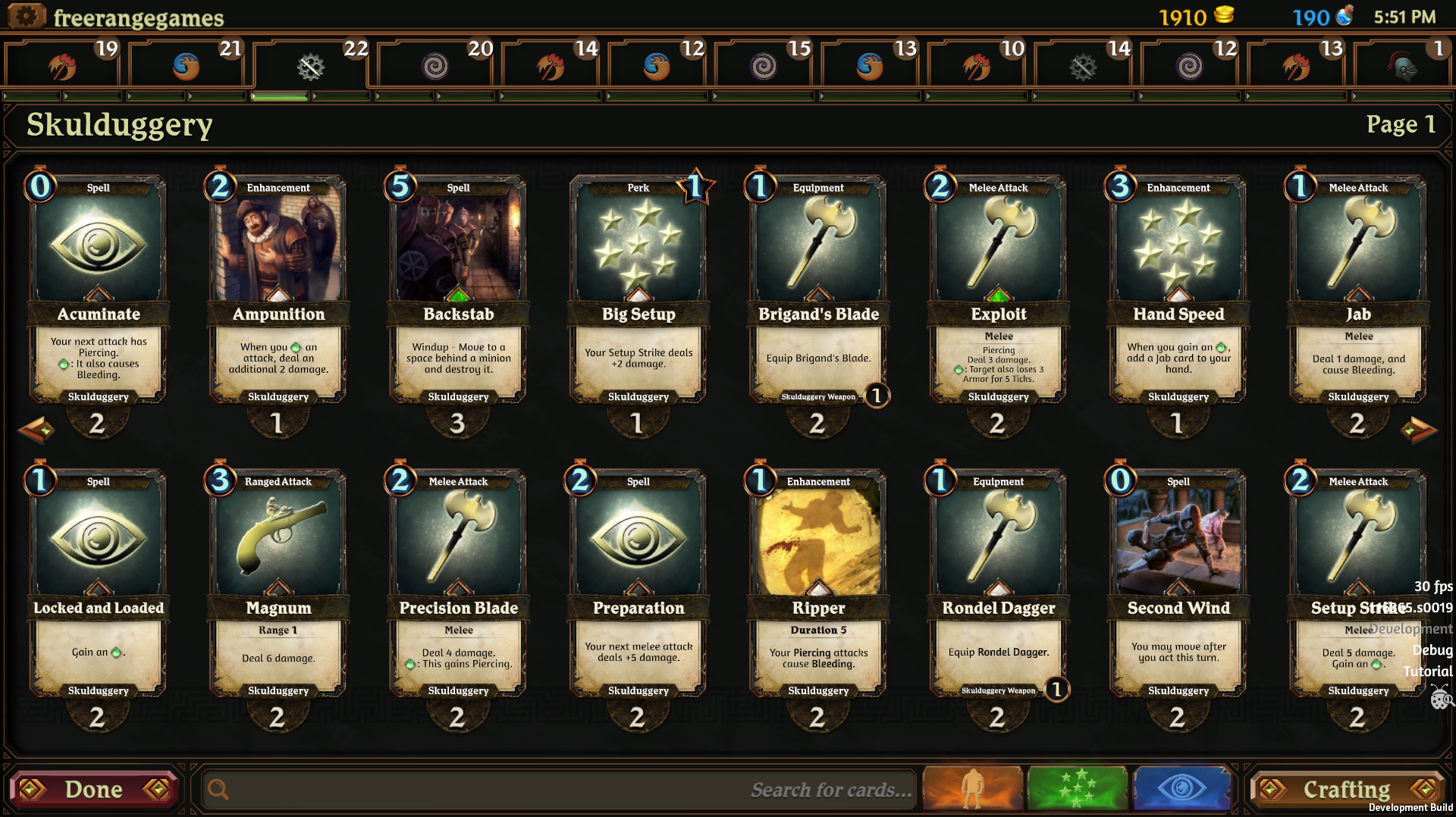 Some new Perk cards were added. If you go to Deck Editor -> View Collection -> Crafting, you can see all cards in the game, even the ones that you do not currently have unlocked. Hunt around there for gems.
Defense Update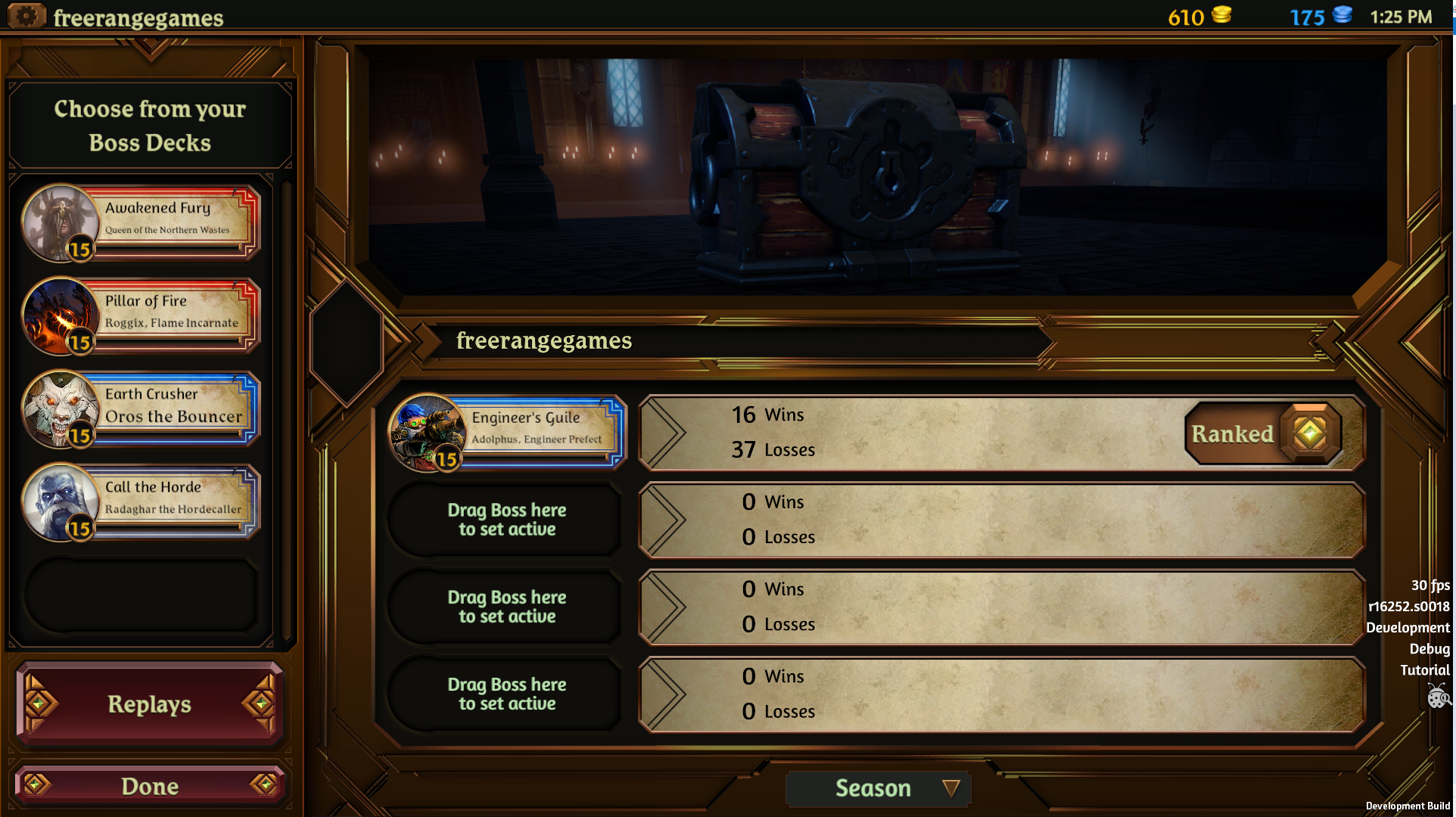 We have made changes to Defense. Starting out you will only be able to have one Boss deck equipped until your boss Boss earns level 15, then a new slot will open up. Defense will allow a total of 4 level 15 Bosses equipped at a time. This change was made in order to concentrate raids on one boss at a time to level them up as quickly as possible.
Also you will receive a Steam notification the first time each day that you are raided.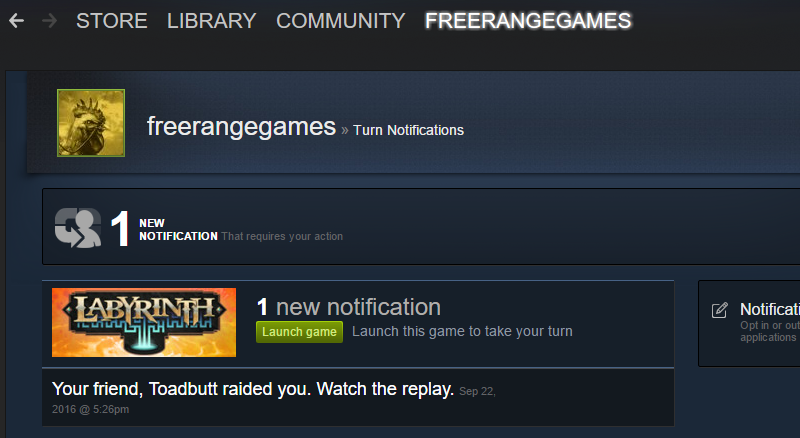 Deck Editor Update
The Deck Editor has been updated. There are a handful of different views which show different sets of cards:
While editing a specific deck: all owned or unlocked cards equippable to that hero are shown.
While viewing collection: all cards which are either owned or unlocked are shown, but cards that are unlocked by level not yet attained by the user will not be visible in the collection window.
Crafting while editing a deck: all non-unlockable, craftable cards available to that hero are shown.
Crafting while viewing collection: all craftable cards in the game are shown.
At the bottom of the Deck Editor are "filter buttons" that now match the main categories of Lair, Perk, and Spell cards. Custom filtering can be done with the search bar. Search terms can be separated by spaces or commas. Both are treated equally so: 3 damage, provoke will search for 3 AND damage AND provoke. Under the hood, all searches are converted to uppercase, so it doesn't matter what case you use. Terms are searched in:
Card names
Card descriptions
Card rarity-name
Card tags Operators like "=", ">", ">=", etc., followed by a value can also be used in searches.

Key Bug Fixes
Replays: You should now see replays from opponents who attacked you, except as noted below in Known Bugs.
Encounter Results: You should now see every win and loss reported when opponents raid you.
Casual Mode Matchmaking: The algorithm matches by level now within a couple, and you should be matched against a wider variety of players and more appropriately matched with closer skill level opponents.
Known Bugs
If you find a bug not on this list, please post on Steam or email support from Help within the game settings. Thank you!
The timing of the 300 gold award for completion of the tutorial is before the actual award screen pops up.
Packs may occasionally appear to only reward 3-4 cards when opened when there are duplicates in a pack. The newly acquired cards should be visible in the Deck Editor, but there is not special indication that they are new yet. Re-logging in might be necessary in some cases.
The first craft/disenchant of a session is slow (4-7 seconds usually) due to server connection/initialization. Subsequent crafts/disenchants should be about 1-2 seconds.
You will not get a Replay while you are actively playing, even if you receive the Steam notification that you were raided.
Display All Unit Info may not show up in-game even though in Settings it is on. Press 'Tab' to toggle it on and off.
Steam Review
Recently Valve changed the way it reports reviews for games on the Steam Store: they are no longer counting ratings for reviews written by people who used a key to unlock the game. This was done to thwart developers who gave away keys in exchange for fake reviews. Although Valve recognized that there are legitimate reasons why a person with a key would write a valid review, such as a Kickstarter backer, they decided to change the system for everyone. (Read more here.)
Labyrinth had many positive and very helpful reviews from our backers, which are no longer counted in the ratings. So the game went from 91 to 39 reviews, 91% to 87% positive, and from a Very Positive to a Positive rating, as a result. The 9 negative reviews typically point out the lack of content earlier this year and/or the lack of a tutorial. As you know we have been diligent in improving the game, adding both content and features, and we are rolling out the tutorial in this release, which we hope new and old players find helpful.
There was a recent change to elevate the visibility of helpful reviews even if you got a key from us. It doesn't affect the rating, but for people who read reviews, this is a big help.
Please update or write a review when you get a moment. Many thanks in advance!!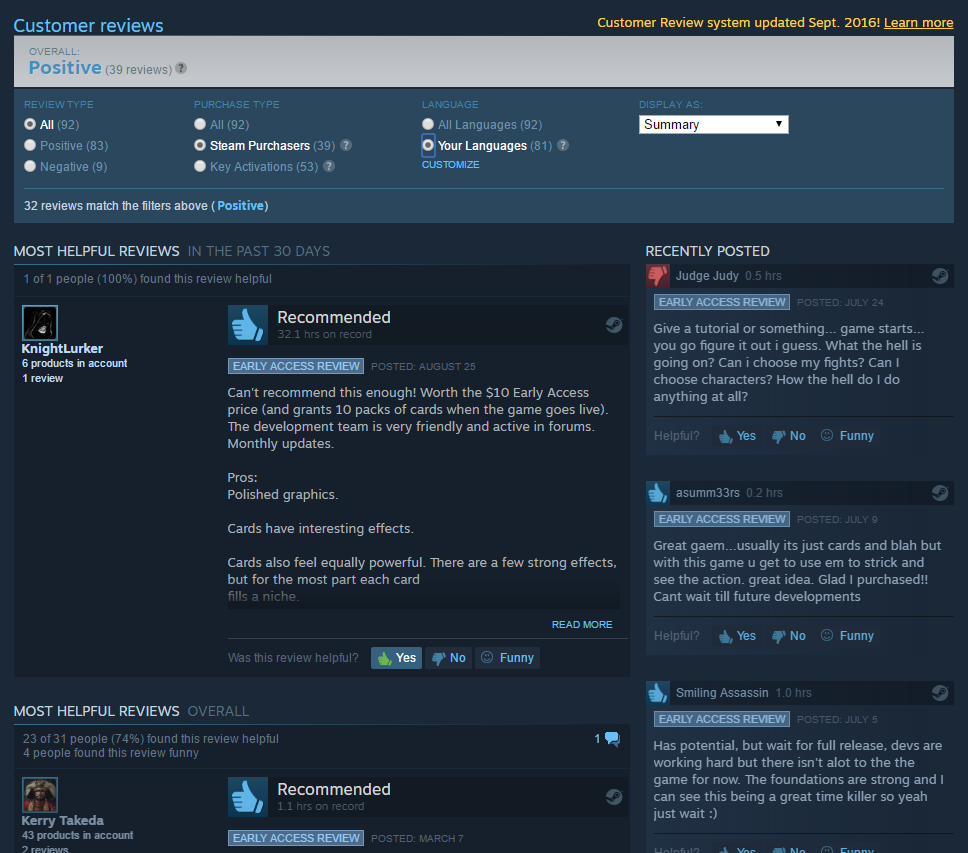 Development
In addition and including all of the above, this last several week's progress includes working on the following items.
The Engineering Team worked on Steam notifications; Deck Editor UI; Crafting validation; Matchmaking; iOS controls; Tutorial support; Crafting layout changes; Deck validation.
The Design Team worked on missing art; Tutorial polishing; rewards; Tutorial revisions; Daily Rewards; card balancing.
The Art Team Worked on Ranked Play elements; New character models; New character animations; Trait icons; Tutorial dialog art and illustrations; dialog art; landing lighting; coloring dialog; card opening FX; Card Crafting FX; Badges; Store and Landing revisions; Eternal watcher completed; Pale Rider Completed; Sorcerer skinned; Spirit of Magma low poly model; Celestial Giant model.
The Audio Team worked master audio tweaks; reverse time tick; Tutorial VO spec; card pack scene audio; Hero quest button audio.