Combat Design - Phase II
The Great Whale Road is a seafaring RPG with trading and exploration, and combat will be an important component of the game. Our initial focus was the combat design and the hybrid of turn-based tactics and cards. We finalized the core implementation of our combat system for our Kickstarter development preview, and over the last few weeks we looked at its next evolution.
We like the way castle combat in Mount & Blade goes through multiple stages, and we worked this idea into a sequence of turn-based fights during a quest or raid. The map below is an example concept based on a Roman castrum in the UK, Portchester, which used to be also the site of an Anglo-Saxon village around the time The Great Whale Road is set in (650 AD).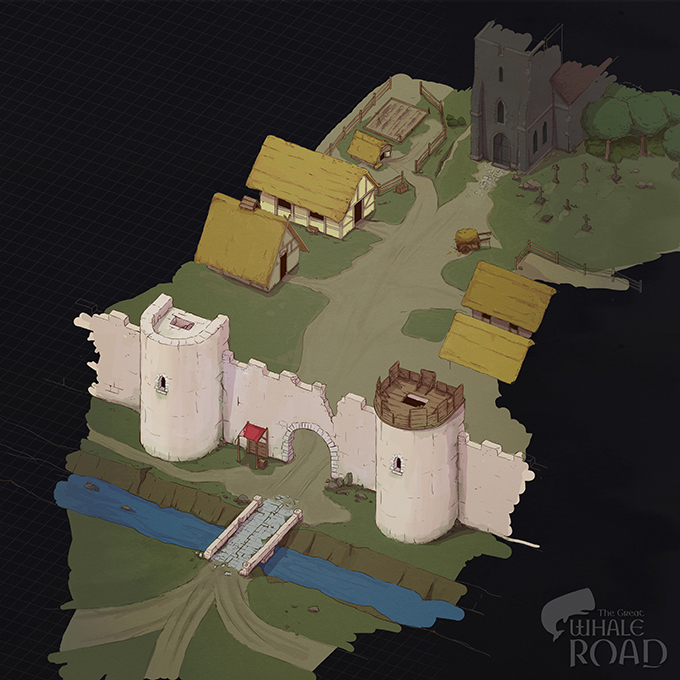 Continuing with the isometric look of our ship battles, we then looked at the character tokens, which evolved from digital tabletop prototypes. But on these scenes thee flat tokens counteract the perspective, as you can see below: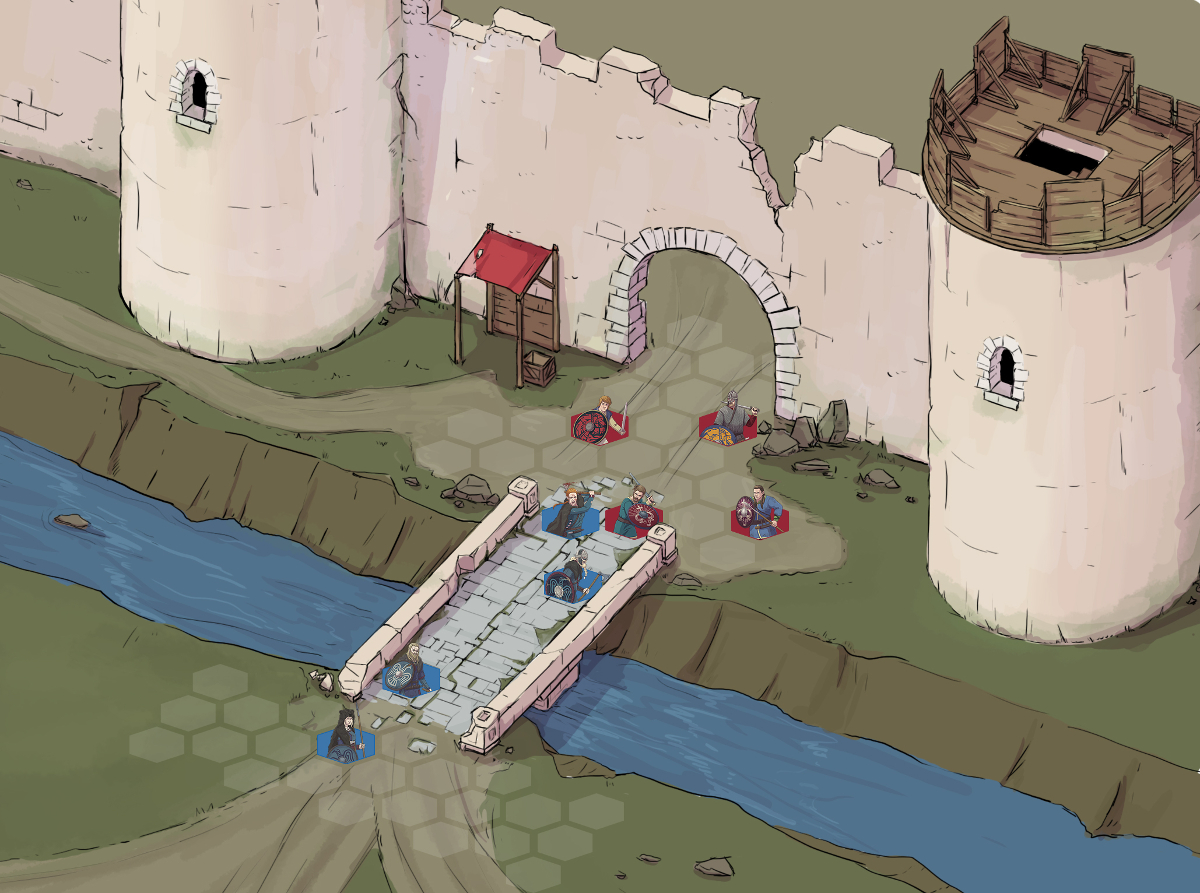 Thus we looked at various options and found an elegant solution by transforming our character tokens into 2D miniatures:
The above is a prototype with art placeholders, but we can change all the existing art and combat screens in a little bit more than a week. This will be one of our first tasks in January.
Happy holidays and all the best for 2016!
Joachim @ Sunburned Games