T.T.B: "Post effects" and what they affect
In settings games have a tab "Post Effects" when you open which can be seen a number of settings.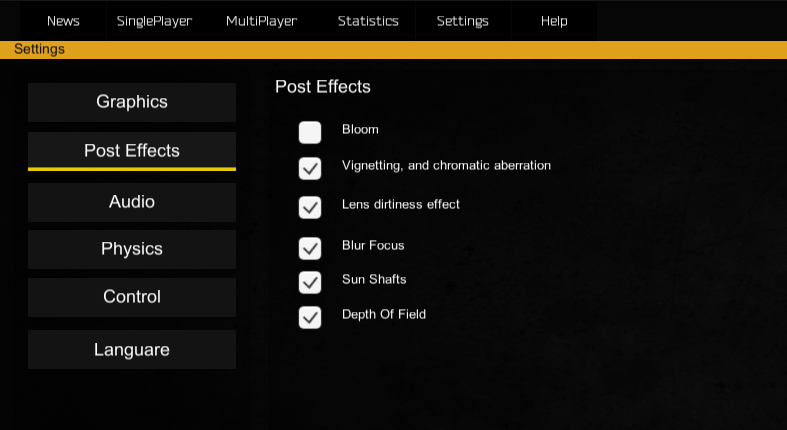 What do they affect?
They affect the final image and superimposed at the end of the rendering image.
For what they are intended?
These effects are intended to simulate effects of natural (eg sun), simulating human vision (far situated objects we see the loss of focus), the simulation of pollution or illumination camera lens and some artistic techniques to decorate final image ...
Do the post-effects processor load increase?
Yes. Depending on the configuration - can be substantial burden.
But if a powerful computer configuration - the post-effects of load is negligible.
If I turn off some or all of the effects - it will affect the increase of FPS games?
Yes.
Below pictures explaining the visual that enables a particular effect, and that is if it is switch off.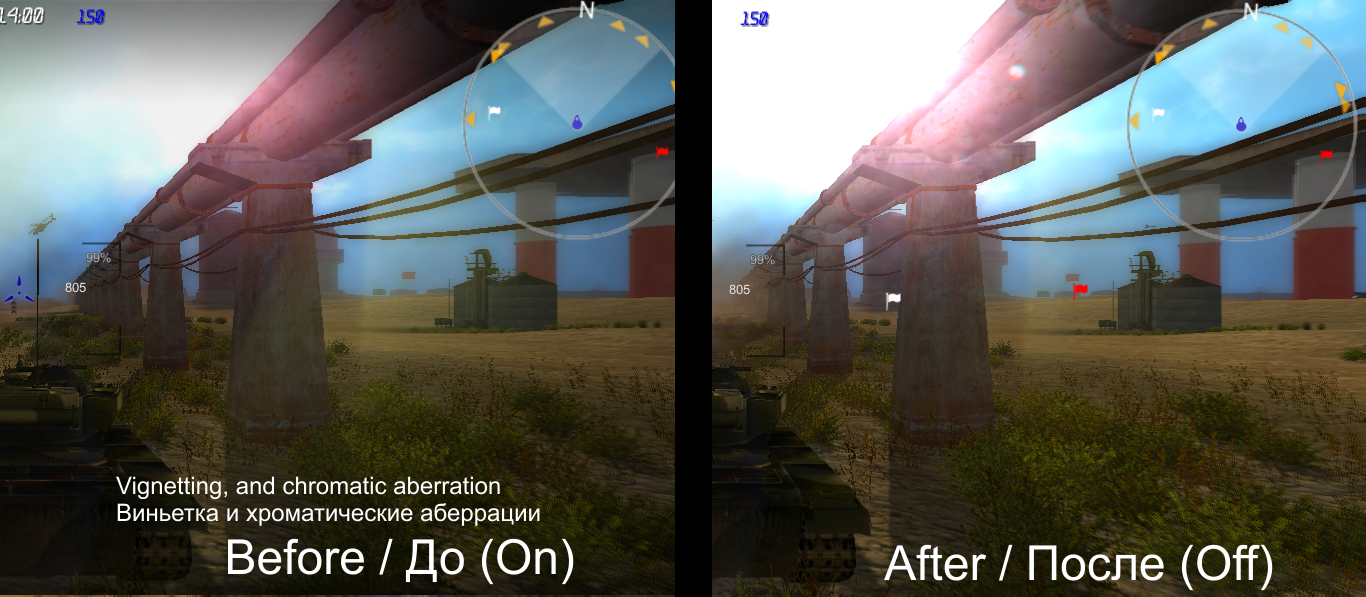 If at game FPS drop significantly or if you want to improve, you can disable all options in the tab "Post Effects".