Brimming with whimsy and an unbee-lievably adorable premise, BeeFense BeeMastered is all about rallying the troops to protect the beehive. Bee it nasty, troublesome insects out to plunder precious honey, or revolting factories polluting the environment, it's up to players to build towers, strategically position their bees, collect resources, and do whatever it takes to ensure the queen's bees-ness stays safe! Even the most battle-worn tower defense aficionados will be in for a fun challenge.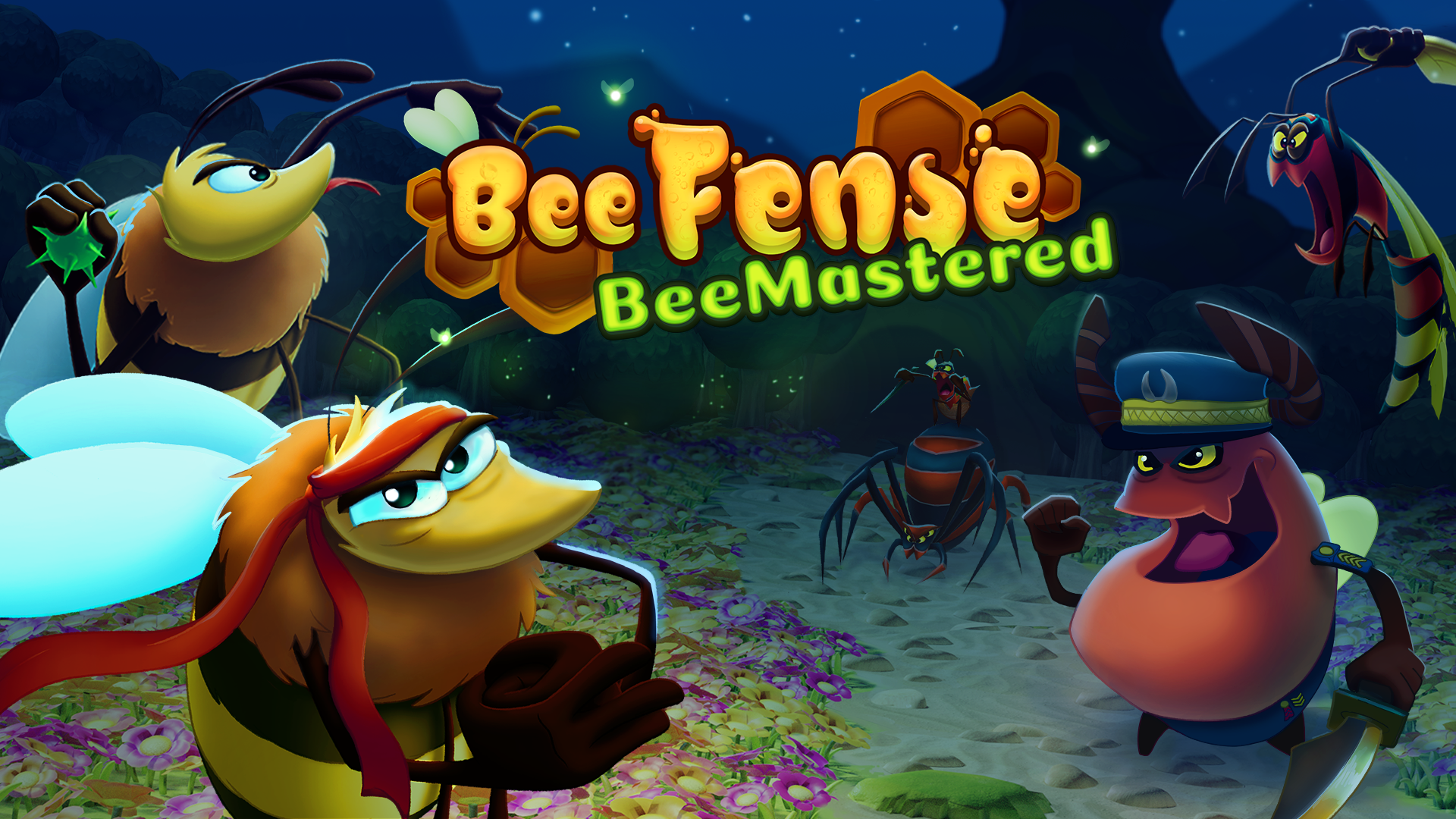 With a total of 26 challenging levels, each of which containing ever-changing and varied objectives, BeeFense BeeMastered pushes players to thwart the advance of incoming bad guys through buzzare yet charming means. Of course, it wouldn't be a tower defence game without defensive towers to construct — but this time, they have to be staffed with busy little bees to protect the hive while other bees do the buzzywork like collecting precious resources such as pollen, nectar, and water to keep the operation running. The better a beehive works together, the sooner players can unlock improvements for towers and units alike!
Key Features of BeeFense BeeMastered:
26 levels, 6 of which are brand new

Beeutiful new graphics, lighting effects, and animations

Challenging tower defense gameplay with an exciting storyline

12 battle towers with different features and upgrades

Varied enemy types

Compelling resource management

Fully adapted for play with controllers
BeeFenseBeeMastered is available now for $7.99 on PC via Steam, PlayStation 4/5, Xbox One, Xbox Series X/S, and Nintendo Switch. Existing owners of BeeFenseon Steam can download BeeFenseBeeMastered for free.
Follow us for future news at www.facebook.com/ByteRockersGames and on Twitter and Instagram.