Tourism Trip in Fioresia
Greetings Adventurers!

Take your free ticket to visit the great places of Fioresia Online!

Today our ride takes you to admire 2 of the 5 regions of Fioresia: Cinderstone and Halcyon.
If you like mmo, mmorpg, quests of farming, adventure, siege or caravans... you are more than welcome adventurer visit us at Steam Tourism Office
Cinderstone
The capital of the whole continent.
Great, beautiful, magnificent, there is no shortage of words to describe Cinderstone. Did I mention that the largest castle on the continent is in Cinderstone?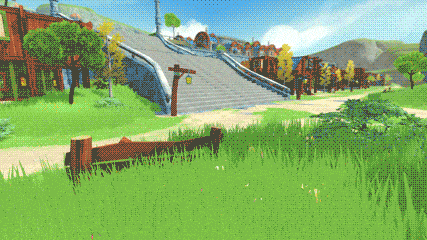 It is no surprise that most of nodes and merchant routes connect with our beloved Cinderstone.

The surrounding farming villages are not as prosperous as the city, but share some of the wealth of their city's wealth in trade. The streets are paved with beautiful flagstones. The typical buildings cluster of the capital close together and have one or two floors to accommodate the large population.
The first floor is made of stone to ensure solidity and the rest of the building is made of wood. The roofs are made of wooden tiles with some thatch.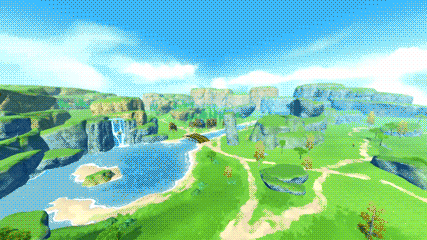 Each neighbouring village has a central square where the important buildings are located: the town hall, the mayor's house, the church, and the guild. The shops are located on the outskirts of the town. Around the town are fields and farms for growing food, with stone wells for irrigation.
Will-o-Wisp Woods
There is no experience like a walk in the Will-O-Wisp woods, especially at dusk. But fear not dear adventurer!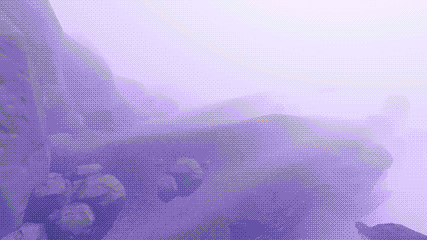 Will-o-Wisp Woods stands apart from the surrounding forest as it seems to be filled with magic. Wherever one goes, small glowing balls of light leave sparkling trails in the air.

Will-o-Wisp Woods is part of the Fairy Realm, where nothing is at it seems. The trees bend and curl in various directions. Moss and lichen cover their roots. Some of the stones are shaped like fantastical animals such as unicorn heads or the antlers of stags. Yellow eyes sometimes peek out from bushes. Faerie rings and large mushrooms abound. If one steps into a ring of mushrooms, there's a chance they will be teleported into a random ring of mushrooms elsewhere. It's very easy to get lost in Will-o-wisp Woods.

If you plan to stay 1 night or more, you may want to have a chat with some of our citizen at Discord Tavern
Halcyon
You have to travel far, my dear friend, to see Halcyon, the magical one.
Located far to the northwest of the continent, Halcyon is a city filled top to bottom with magic. Founded hundreds of years ago by wizards who wanted to study magic in peace, a town grew around the wizard academy as those who wanted to learn magic flocked to Halcyon. Over time, that town grew into a city.And if you're more of a hunter or wilderness seeker, follow the mountain road to Mount Helicon
Mt. Helicon
The tallest mountain on the continent, Mt. Helicon is a snow-capped peak that takes a long time to climb. The lower reaches are rocky with some pine trees and lichen, but the upper reaches are bare and scoured by howling winds. Wild bears and monsters hunt this place for unwary adventurers, and the occasional rockfalls also threaten would be explorers on the mountain.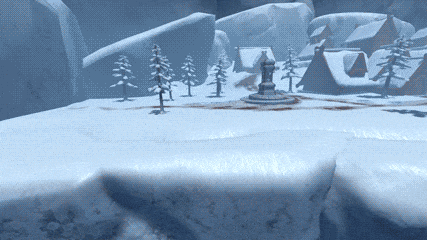 According to legend, Mt. Helicon was once a titan that tried to rule over the world as a god. He was defeated and turned to stone, becoming a mountain. Hopefully, such a being would never wake again.


I wish you farewell adventurer until the next time our paths cross again. Something tells me it will be soon.