Hi!

This week we want to take a closer look at another weapon from the available arsenal that awaits you in Telefrag VR. As you all know, long-distance heavy caliber isn't always the most effective choice. Especially in a place where there is little space to fight, or no chance to lead a successful attack, because you must first think about how to avoid an upcoming cannonade. The Particle Cannon could be a perfect choice then. A small, malicious abscess, which you should consider if you like to derange the opponent.

INTRODUCING THE PARTICLE CANNON

"The weapon shoots a straight, continuous lightning bolt punishing back anyone foolish enough to stand out in the open. Come in too close, and the alternative mode will snap and follow you. You can thank q3a's lightning gun for that treatment."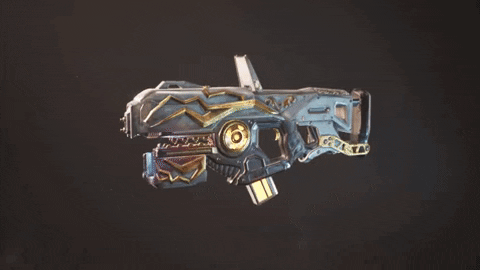 This is what makes Particle Cannon very useful. What can irritate more than a continuous bunch of electrical bolts that unscrupulously reduce your health to none? If you find yourself in a similar situation, remember to use the Teleport Attack to change the location on the map or quickly look for a health pickup nearby.

The Particle Cannon impresses with its appearance. It may not be as tasteful as The Laser Pistol, but nothing is better than golden decor on white elements of the weapon forearm. The burnt muzzle adds the only charm and reminds you that this nonpareil can be devastating.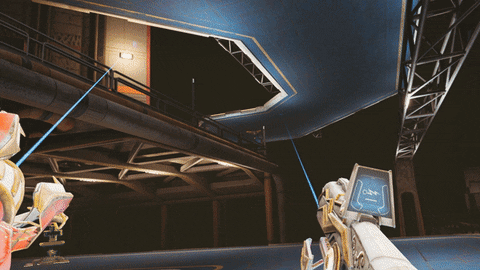 Particle Cannon is a choice for anyone brave enough to get close enough to the enemy. I mean very close. Short range is undoubtedly the biggest disadvantage. Let us know what you think about the new weapon in the comments.