---
Joining Blacksea Odyssey's Thunderclap!
*If you just want to read the latest development update, you can skip this.
We have an announcement coming up and would like you to help us spread the word by joining our Thunderclap. It takes a few seconds and goes a long way! You can choose to support via Facebook, Twitter, or Tumblr. Thanks ahead for helping us out!
You can learn more about Thunderclap or join our Thunderclap. You can also click the "Join this Thunderclap" button above.
---
Ahoy Space-Huntsman! We're announcing new enemies of the Erakno genome - a genome of enemies that can be found in the brand new Desert biome! The Erakno enemies draw inspiration from spiders - especially giant ones like in The Lord of the Rings Trilogy! The Erakno genome consists of the Erakno Spitter, the Erakno Trailer, and the Erakno Destroyer.
The Erakno Spitter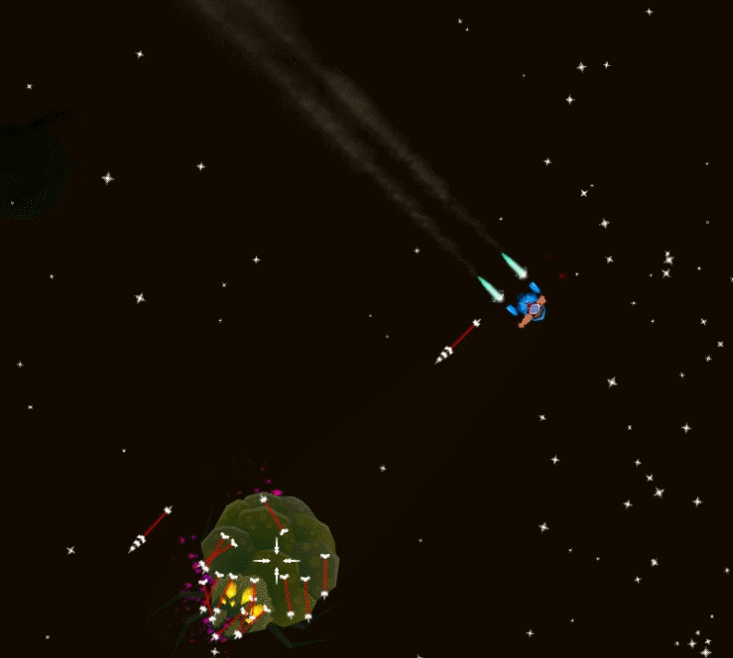 The quick and pesky Erakno Spitters represent the smallest of the Erakno genome. They pursue the player persistently while shooting a web projectile at the player periodically. In addition to dealing damage, the web also briefly stuns the player. Their headstrong attack patterns make for an aggressive enemy.
The Erakno Trailer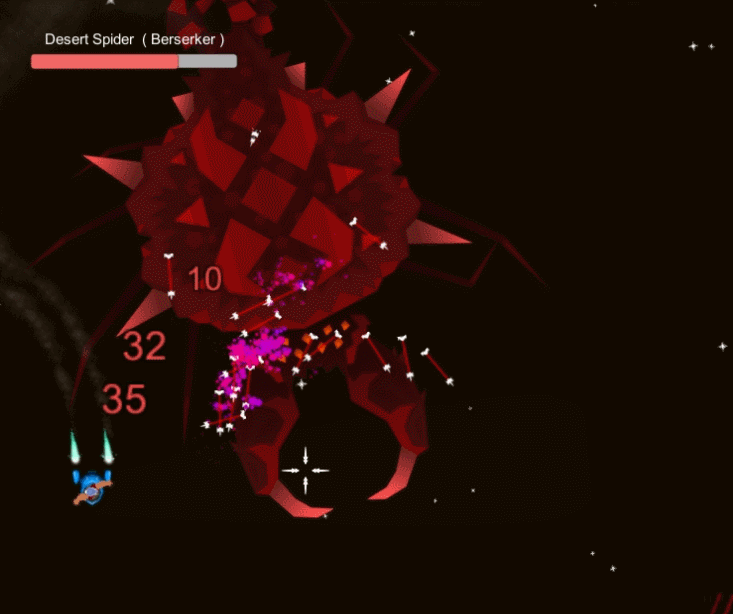 Unlike the Erakno Spitters, the Erakno Trailers circle the player leaving behind a trail of webs making it difficult for the player to escape a battle or pursue enemies. Like the web projectiles, the webs from the trail also stun the player. In addition to this web trail, the Erakno Trailer also periodically shoots a web projectile directly at the player - much like the Erakno Spitter.
The Erakno Destroyer
The Erakno Destroy circles the player much like the Erakno Trailer, but instead of leaving behind a web trail, it fires a barrage of web projectiles at the player every so often. The Erakno Destroyer is armed with ten cannons on each of it's sides, making dodging this attack very difficult. In addition to these web cannons, it's long, sweeping legs make getting too close a hazard to the player as well.
Hope you find the Erakno enemies creepy yet appealing! Don't forget to follow our Facebook, Twitter, and Website for more information.