I've been animating like a fiend. My goal is to have both lethal and non-lethal combat styles available to try out in the first demo. Non-lethal will revolve around punching and kicking and stunning the enemy. For lethal combat you'll be using dual swords to slice and dice your way to victory.

Translation: I have to draw Neon doing everything I already have him doing but with swords in his hands.
Things like…
This is all great stuff but what I'm really excited about are the different death animations for the enemies. I'm going to be programming the death animations randomly for each Yakuza so the player won't know exactly what to expect.
To add even more variety I'll also add decals to the surrounding area that the kill takes place simulating a unique blood splatter for each kill.
Here's a sample of what I'm talking about.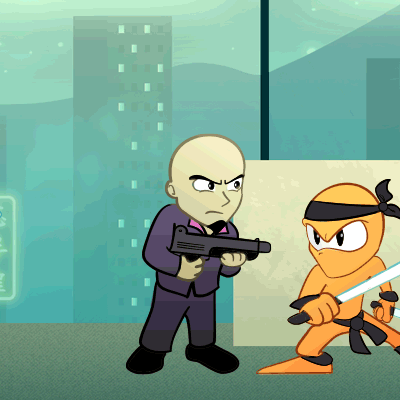 Brutal. Just brutal.