After a short summer vacation, our whole team is back in business and we'll be seeing a lot of progress in all aspects of the game in near future.
We finally finished our intro graphics, which I think turned out incredible. Don't believe me? Check it out: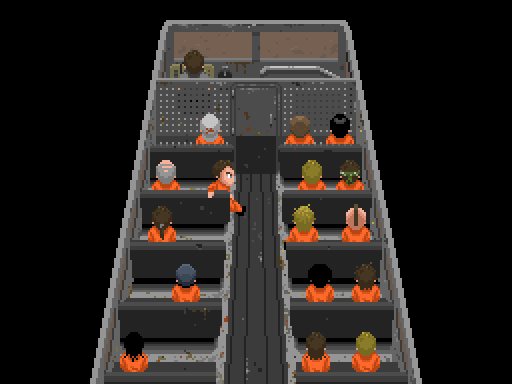 We also have some incredible songs for the game, and we're currently doing theme songs for different gangs we have in the game. Case Portman has created a nice mixture of chiptunes and instruments and has perfectly captured the prison mood in his songs. We'll provide some samples in our next post,but you can already find some of his masterpieces in the first gameplay video found in the previous blog post!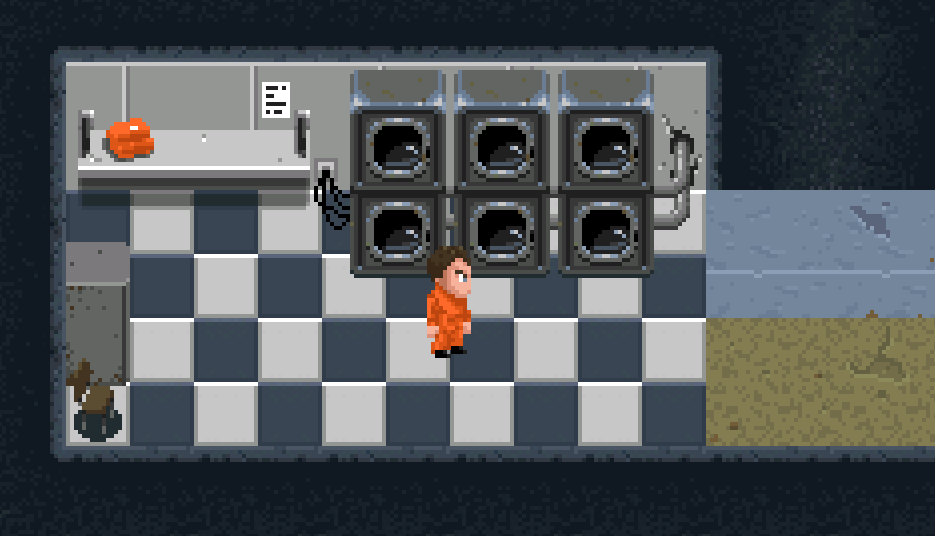 In the coding department Tuomas will be concentrating on item handling and inventory. We've also started making first quests which turned out pretty interesting. Next we'll start making a nicer looking user interface and finally get rid of the Final Fantasy ripoffs.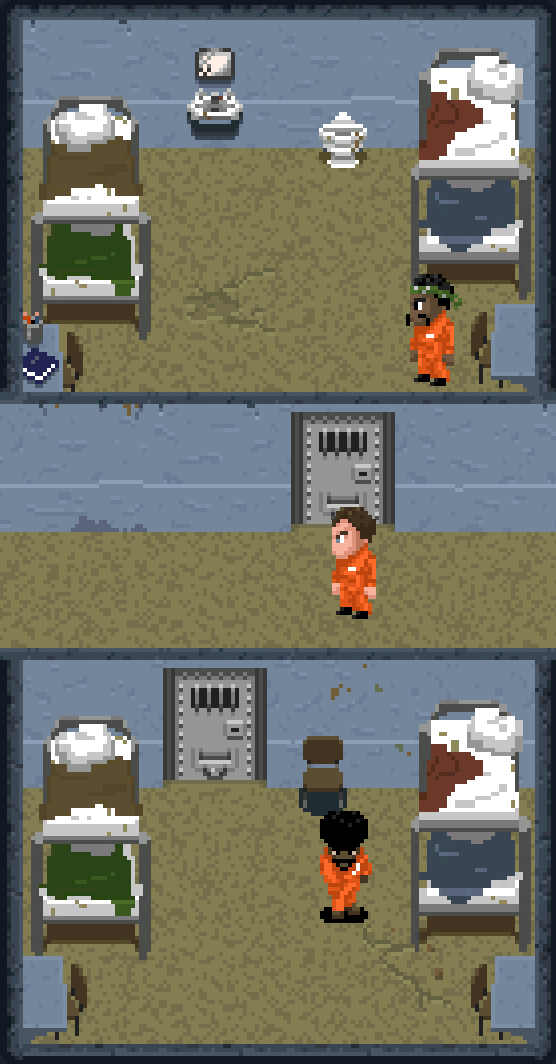 The story is also coming together nicely. We have a good variety of interesting inmates including gang members from Aryan Brotherhood, Black Guerrilla Family, Mexican Mafia and Nuestra Familia. We also have few inmates from Triad, a guy who was sentenced for pyramid scheme, a hacker who got sentenced for breaking into MIT network, a sadistic homosexual serial killer, famous rapper accused of sleeping with young girls, Italian-American escape artist and a Polish-Jewish mercenary/contract killer.