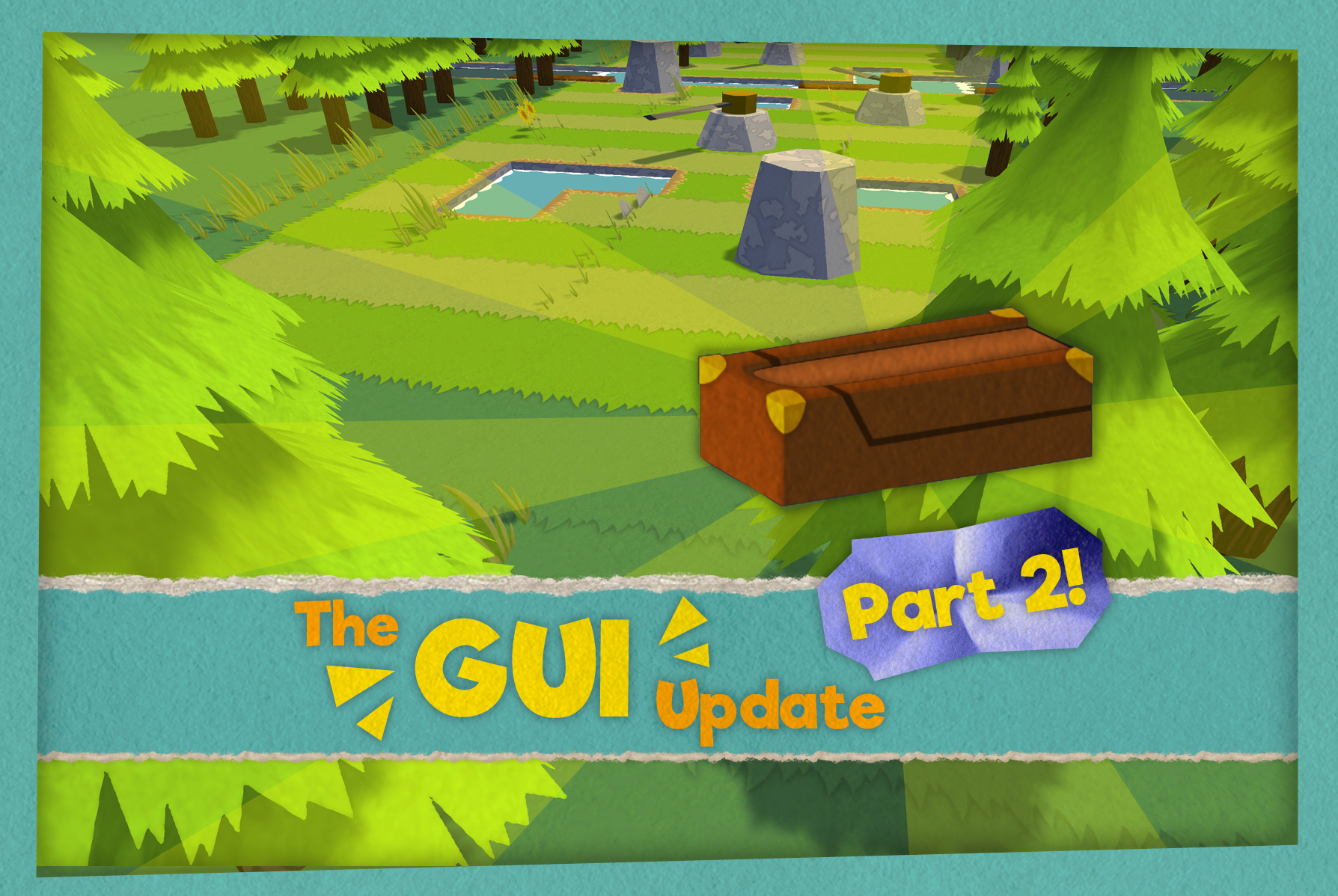 Rob and I where very happy with the last GUI update. It added much needed life the to the menus in the game. There are a ton of features we want to add to the game, but polishing what we already is top priority as it makes the experience feel so much nicer.
To that end we decided to love on all the other areas of the game that we thought need improvement.The focus was on improving rewards. Gone are paragraphs of text telling you what the next goal is, replaced now with index cards with big pictures and just a few words.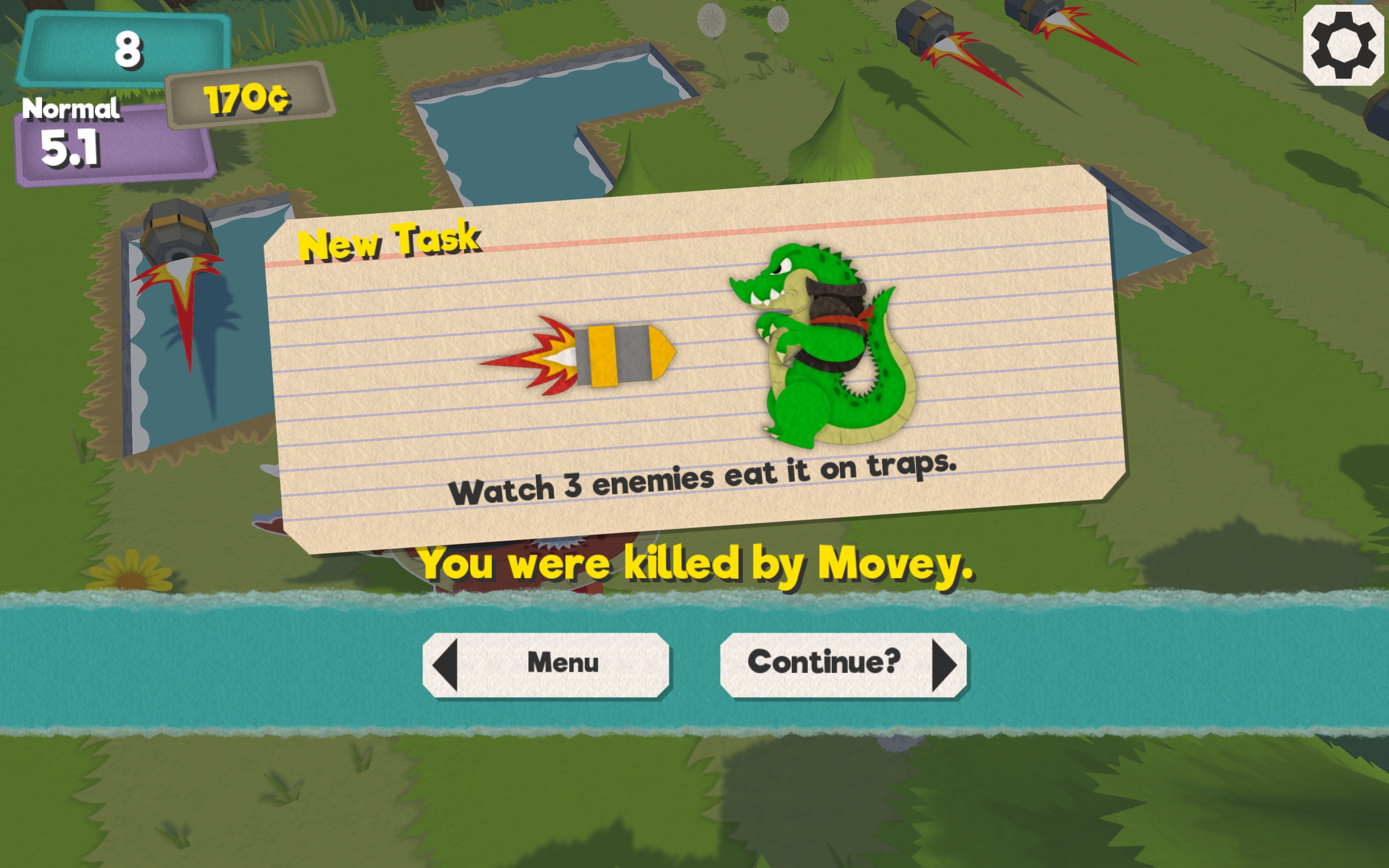 Many of the particles have been replaced. In the past we had fireworks as particles, but I felt that it didn't match the aesthetic of our papercraft world. So we went out of our way to make sure all the things felt much more paper like.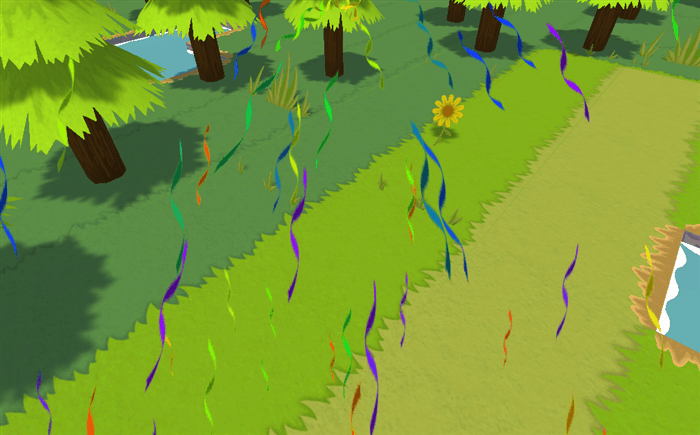 We have what is perhaps our best new character yet! Theodore the Beaver.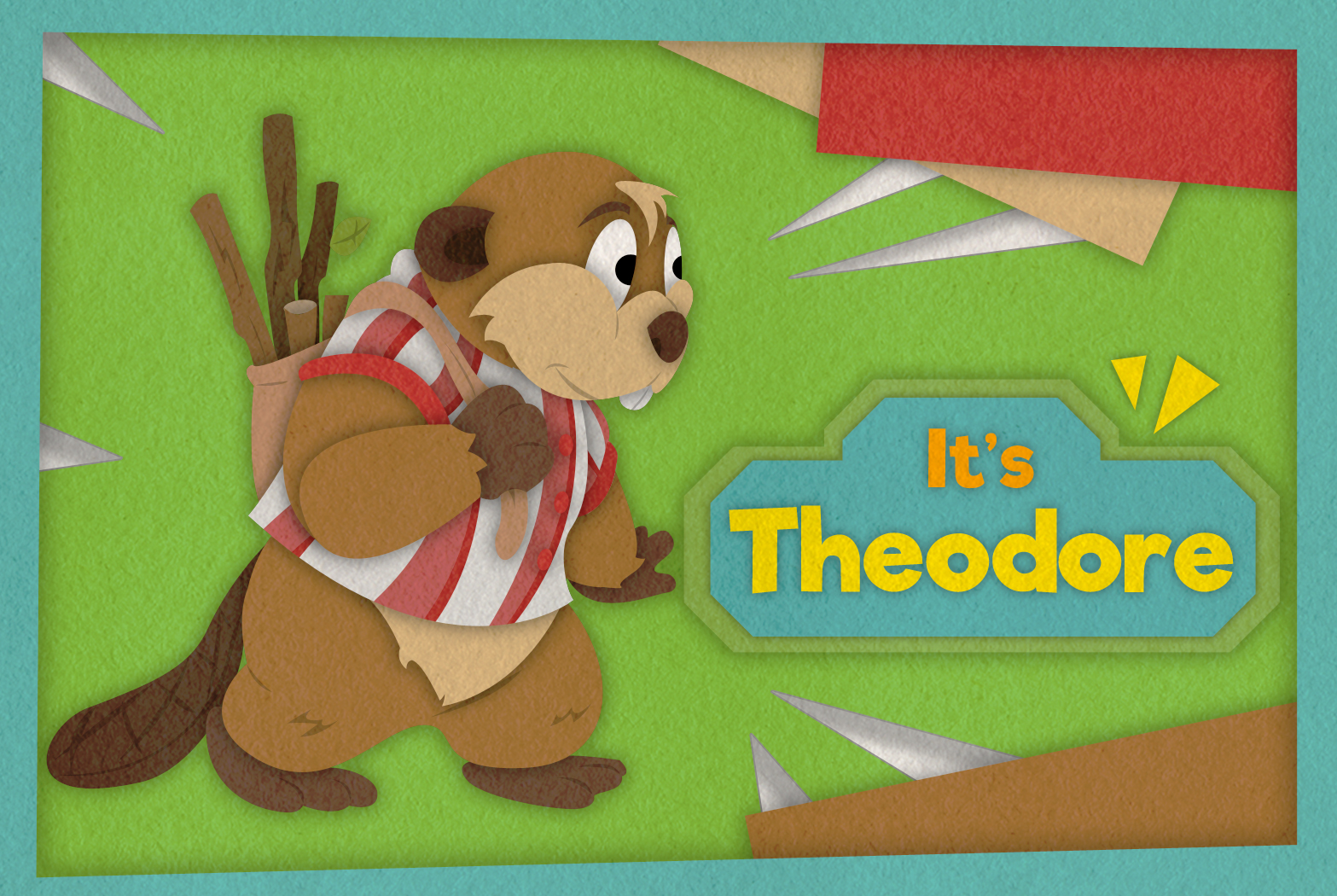 We also added a ton of little things like additional doodads and a forest zone that spawns trees on the actual map.
If you want a more in depth look, watch our feature spotlight.