This is the final stretch, I anticipate only a few more months before SoTE reaches 1.0, leading up to that point I'm going to ramp up development to a more intense level and start posting weekly progress reports at the beginning of each week, outlining the goals for that week and updating on the accomplishments of the past week.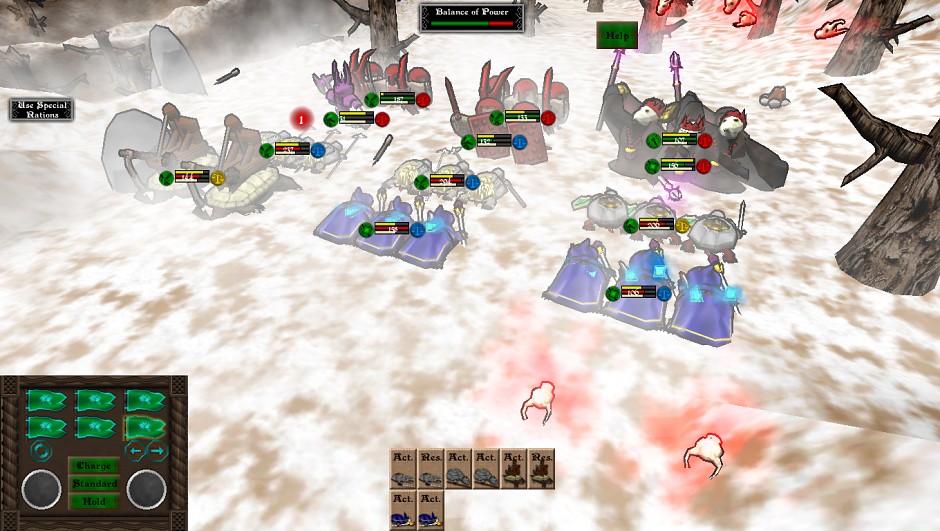 That being said, now more than ever I need your feedback on how the game plays, flows, where there are any queer or annoying areas, balance issues, etc... Criticism is golden! Anything that I can do to make the game better for you, the players, I will try my best to see it done, but only if I know it's there and requires my attention. Development actually leaves surprisingly little time for heavy playtesting...I never actually believed it when I heard people say it, but apparently it's true. ;)
For the first week of goals I'll be tackling the agricultural system, getting that more in order with the army reforms that have taken place within the past few updates. Should make the whole thing more relevant and exciting. This will probably include a couple goodie huts to compliment the improvements to the system as a whole. Just to cover the basics of what I'm trying to achieve, I'll say that the new agricultural system will require less micromanagement and produce much more significant rewards for the time and resource investment it will demand. As for last week, I re-did the main menu, it looks worlds better in my opinion, it has a proper 3D setting instead of the horrid screenshot thing, I also did some misc cleanups and bug fixes. That's pretty much all I can say for now, next week I'll post what I was able to complete and outline the next steps in the process. I figure it will make the last leg of the journey a bit more exciting if I'm sharing it will all of your guys.
And on that note, I'll conclude this first segment, thanks for reading and for being a fan!
Cheers and have fun,
~ Heftig
Don't forget to follow the project with you favorite social media so you won't miss out on anything!
Facebook
Twitter
IndieGoGo