(Caution: There will be some sort of broken English segments. However, the idea is still the same)

Hi everyone, I am Hưng (a.k.a Kangara Delta). This post is about how the idea of making Battle Splash was born (yes, it's History class now) and why 3rd Person Shooter genre. Please be noted that it is a VERY LONG story, so I'm very appreciate if you can follow it to the end.
Battle Splash was officially drafted on Christmas of 2012, when I was in an exchange student program in Catania, Italy. I was heavily inspired by Team Fortress 2 (by Valve) even though I wasn't able to play the game (my computer was not so good then, and I've only played TF2 for around 9 hours so far). I really love the Funny idea of TF2 as well as their gameplay mechanics, so I spent hours watching their trailers, hunting their gameplay videos and trying to explore more from them. The only thing that I didn't like (or may be it's just me) about TF2 is that: there are too many gores and blood's just splashed everywhere. I knew that blood and gore features are suitable for the game (yeah, the Medic, I loved his trailer the most) but somehow I thought that: was it necessary to include such features in games? I meant was there any kind of war that didn't feature killing or blowing things up violently but was still enjoyable? Yes, there were. And they were Food Fights, Paint Fights and Water Fights. That was the time when Battle Splash came into my mind – with the name of Project Splash.
Of course, if I brought all the ideas of TF2 and then put it in my game, it means I just simply Cloned the game. So yeah, there will be 2 groups of Merchandises fighting each others, each group has 7 classes which possess different weapons and abilities, and now, instead of killing each others, they will have to Wet each other. Yeap, pretty much like it, and it will be a total Rip off, it will be funny, Ridiculously funny. So that's why I had to design the game from scratch, idea by idea, mechanic by mechanic, because I'd changed the whole idea of the game.
Selecting from Food, Paint and Water was a tough move. Each of them carries different features: Food Fight is fun since it is possible to eat the "bullets" (food, dud); Paint Shooting is fun as one can turn their friends into walking drawings; Water Fight is fun since it's almost always available. So why Water, not Food or Paint? Well, may be it's because Food Fight and Paint Shooter were not available in Vietnam when I was a child, but for Water Fight, it's my childhood, my friends' childhood and many other Vietnamese kids' childhood. I knew how it worked, I knew how it's fun, so I decided to take a chance.
Project Splash was the VERY FIRST shooting game I've ever made. Before that, I'd been programming platform games since I was in secondary school, thus this was a very risky move: doing something completely new rather than doing something I've already known. At that time, Battle Splash was designed to be FPS and powered by 3d GameStudios A8 – an engine that I'd been learning. It was a great time tweaking around and learning the principles of making FPS games with 3d GameStudios – which are still very important even now. I also learned how to model 3D objects from my teacher – Prof. Gallo at Catania – and from my Senior (also my roommate) – Mr. Nguyễn Hữu Bảo Kiên – by using Blender3D (it was 3ds Max at first, yet due to my computer's limitations and the license issue, I had to switch to Blender). I was glad that I'd met both of them and we had an awesome time making 3D objects as well as playing around with them.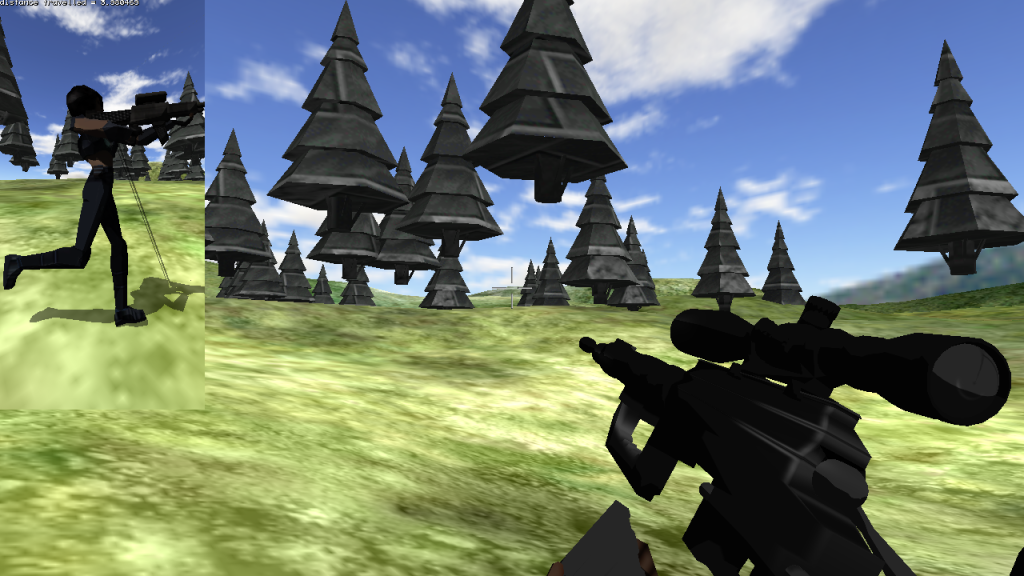 Yeah, my very first Prototype of a 3D FPS game,
featuring my first detailed model – Cheytac M200 Intervention.
Back to Vietnam (Summer 2013), I started looking for partner in order to make this game reality. Sadly, this was an unpleasant experience. I did present my achievements to my friends and asked for their help, but they couldn't response since the scale of the project was too big. I didn't blame them, I just felt like stop making this game and focus more on finding teammates. That's when Hoàng Quốc Đạt answered my call for help, and agreed on making this title as our first title. However, the problem was 3d GameStudios was too complicated and it was not interactive, not to mention the license pricing (I'd been using the Free edition, which is unable to publish product commercially). So Đạt looked for an alternative engine that is not only powerful, interactive, but also affordable and can publish the game. Thus, the most optimal option was Unity 4 Free Edition.
Originally, the 4 characters were not featured in Project Splash, they belonged to my personal 3D animation series. By the time we learned Unity, there was an announcement about a global competition of making games (World Game Development Tournament), we'd made a decision of taking part in that competition – for further training and culture exchange. It was our great motivation and since Project Splash was suitable for the rules, the game completion was our top priority. Due to the shortage of 3D modelers, I had to take responsibility for the game designs, both graphics and gameplay. Thus, I decided to use 4 animation characters that I'd created (which is officially the main characters of the game) as 4 main classes of the game. And since each of them were designed to have distinct personalities as well as appearances, the game was decided to be 3rd Person Shooter, instead of FPS as planned before. Therefore, Project Splash (now becomes Trianga's Project: Battle Splash) was born and came into reality.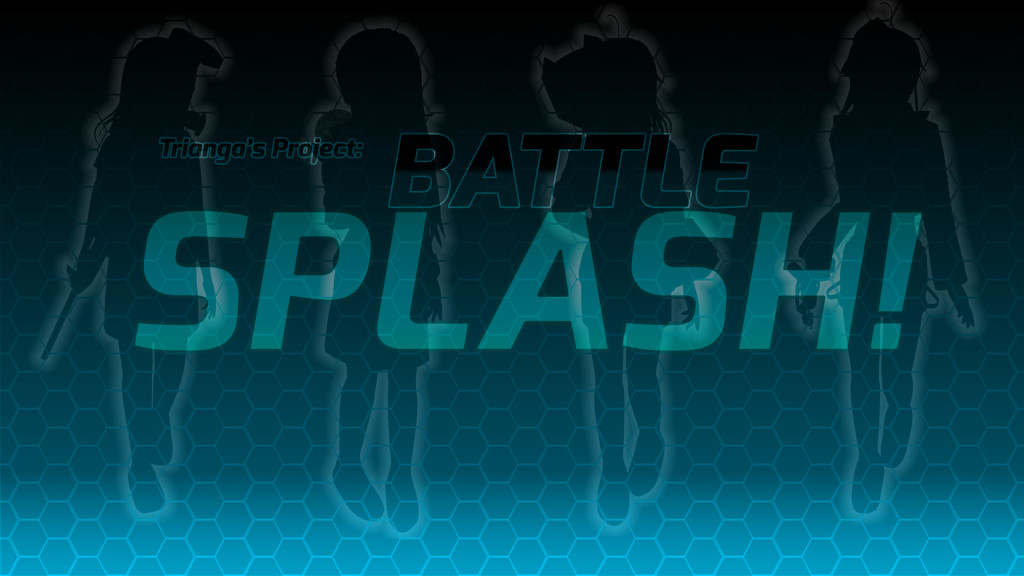 Follow our progress on:
Steam Concept: Steamcommunity.com
Facebook: Facebook.com
Twitter: Twitter.com
IndieDB: Indiedb.com
Website: Battlesplash.com
Dev blog: Battlesplash.com
Email: battlesplash@dranyastudio.com