The most important factor in the fight, is the light. Each unit has his own type of sight: someone see better the light of day, some -at night. Some units are equally see well in any light. In this regard, for example, fighting against the undead at night it is very useful to illuminate the surrounding area. To do this, you can set fire to the earth and wooden objects with the ability "Ignite" or potion "Liquid fire." And you can just throw fireball... The following screenshot shows exactly which cells are covered with fire: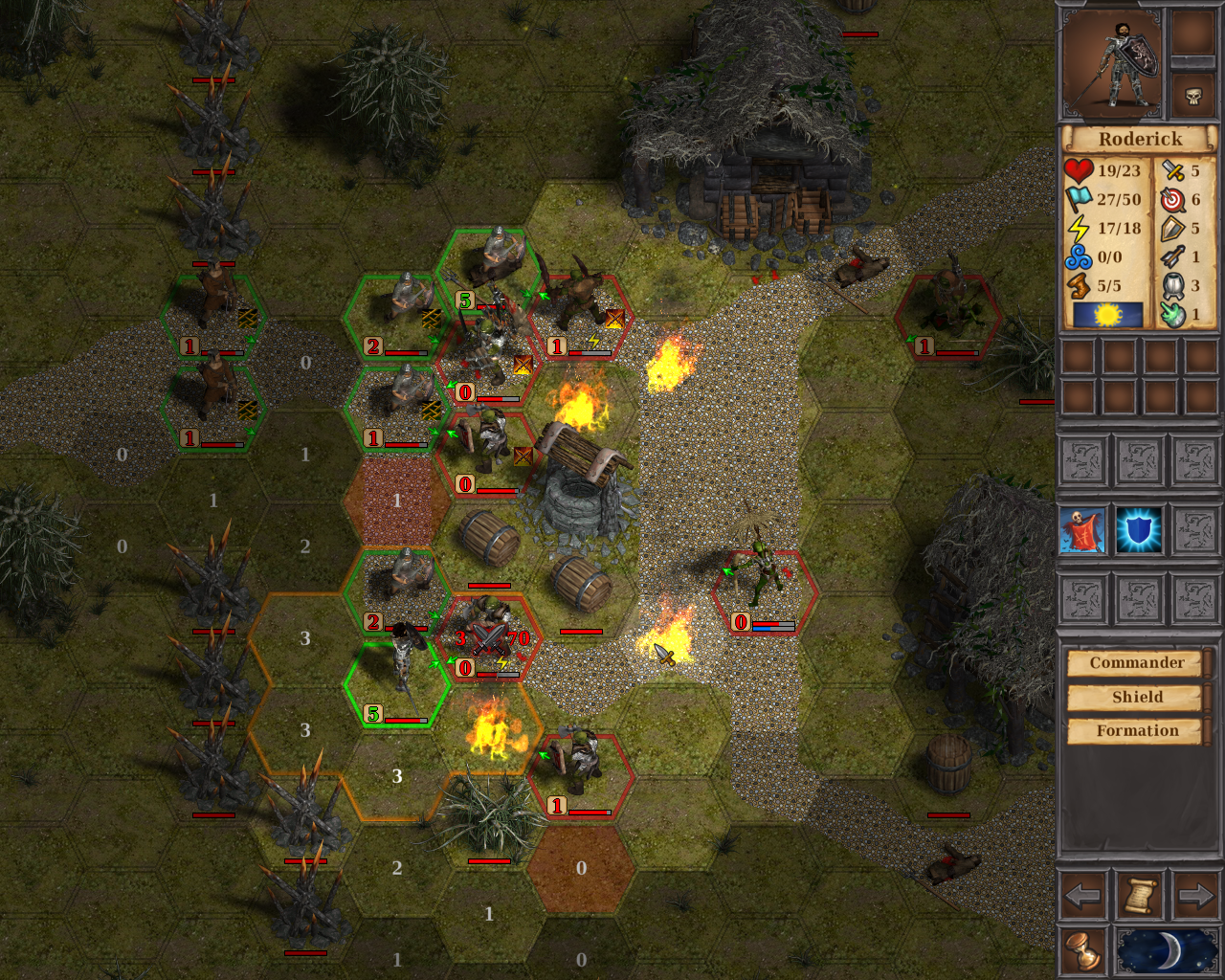 It's very fun to push enemies into the fire! Try it, you will love it!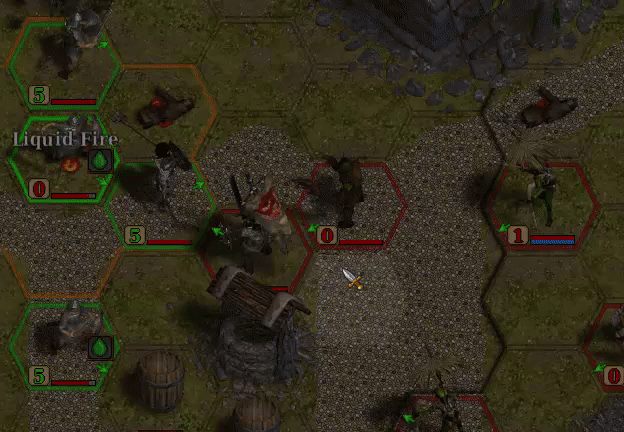 An important part of the gameplay is the interactive environment. Units can dig ditches, build bridges and barricades, cut down trees, build a fire, break obstacles ... If desired, you can even build a small fort like the ancient Roman one - dig a trench, behind it - build the barricades, then install a catapult. However It is unlikely that the enemy will quietly look on your efforts))).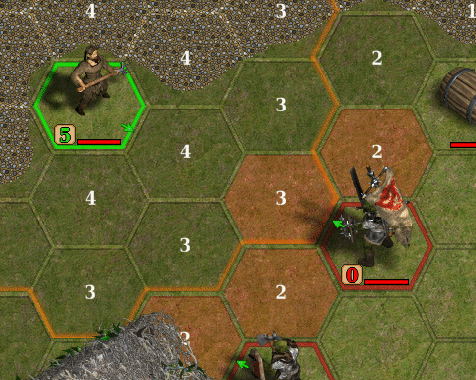 (temporary sprites of target designation and of the water)
The hard work on new modeling and editing of ready units is continuing actively.

Of course, Warbanners - it is not only the blood and battle. In the game world there is a place for beautiful, such as butterflies: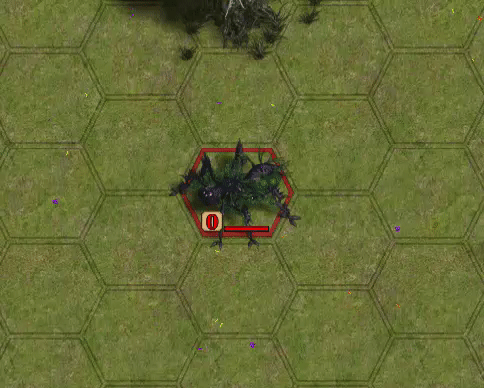 Good luck!