When it comes to game development it is important to plan out when certain features will be added. Bit by bit the game evolves into the awesome and fun video game you know players will love! However the road up until that point can be bumpy, sometimes scary and also a huge learning curve.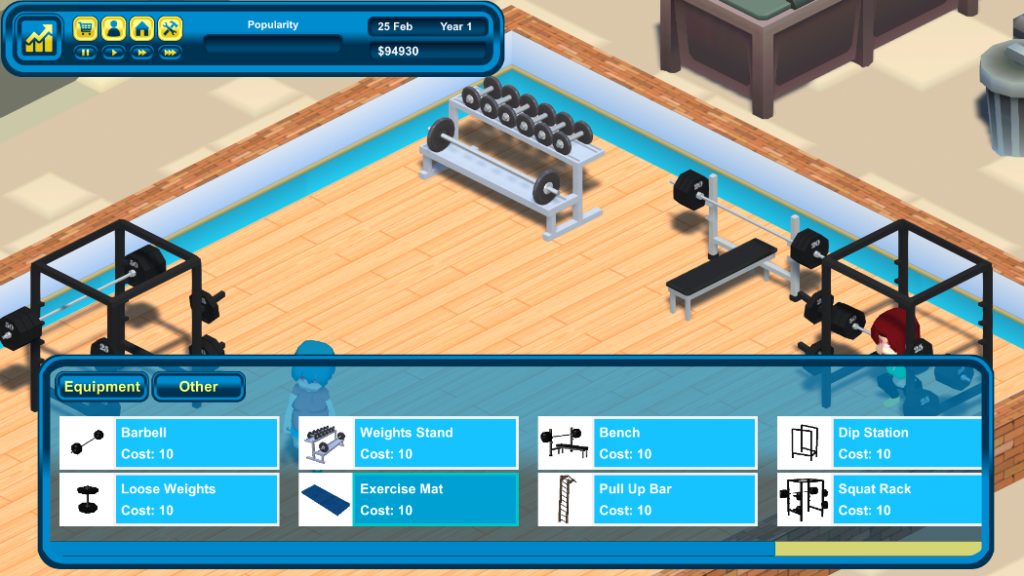 Gym Empire Game Design
Gym Empire is gym tycoon simulation management game which has you building your Gym Empire. Key to Gym Empires design philosophy is a feel good tycoon experience that feels like a real little world. Gym Empire is developed over multiple iterations with new features and functionality regularly added. What started out a simple Windows Form prototype is now a fully 3D living world. There are still many features to be completed before we hit Early Access. But getting Gym Empire into people's hands has been the single most important step in the game development so far.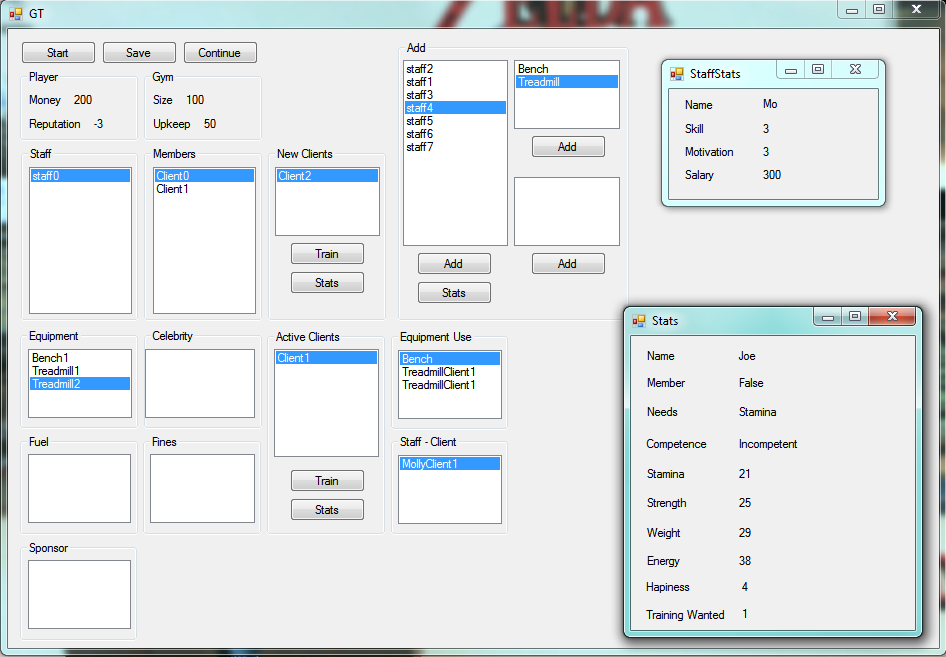 At each step of the process it has been important that Gym Empire is a complete and functioning system. By that we mean that any features added work within the ecosystem of the game before we move onto adding more features. This naturally lends itself to focusing on big systems. And like with most video games we often think that it's the big flashy stuff that entertains the player, or provides a sense of quality.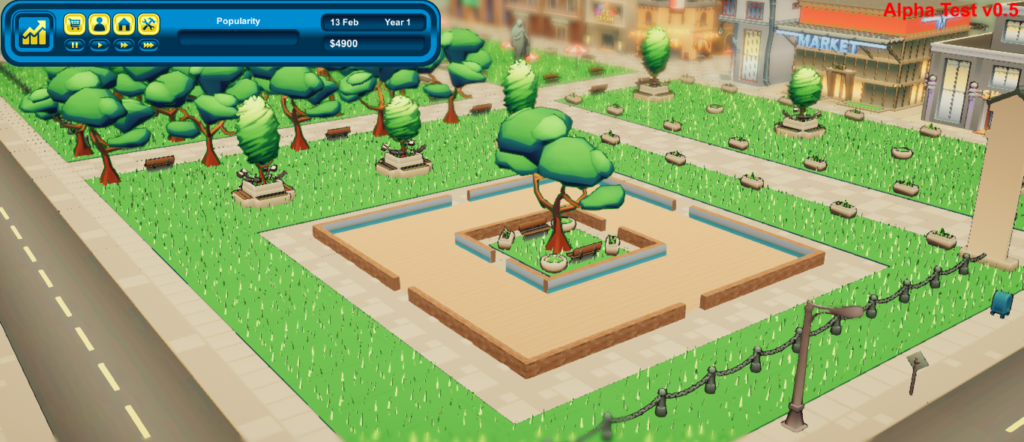 Features like moving traffic, customisable wall styles, multiple different environments and fancy graphs are features I always thought were essential to give a good first impression of Gym Empire. With each one of these features potentially taking months to implement adding even more time to an ever moving Early Access release date. However recently I was able to gain a huge amount of clarity thanks to some fantastic Usability Testing from Caleb J Ross.
Usability Testing Is Essential To Game Dev
To cut a long story short, this Usability Test highlighted what truly was important to the player as a first impression. Helping me to focus on the small changes that make the biggest impact. Caleb tested Gym Empire himself and also put Gym Empire in front of a number of other testers to gain as many data points as possible. What came out of this testing was the confirmation that there are a number of small yet critical features that are expected to be present in any video game for a player to feel comfortable and ultimately enjoy the video game experience.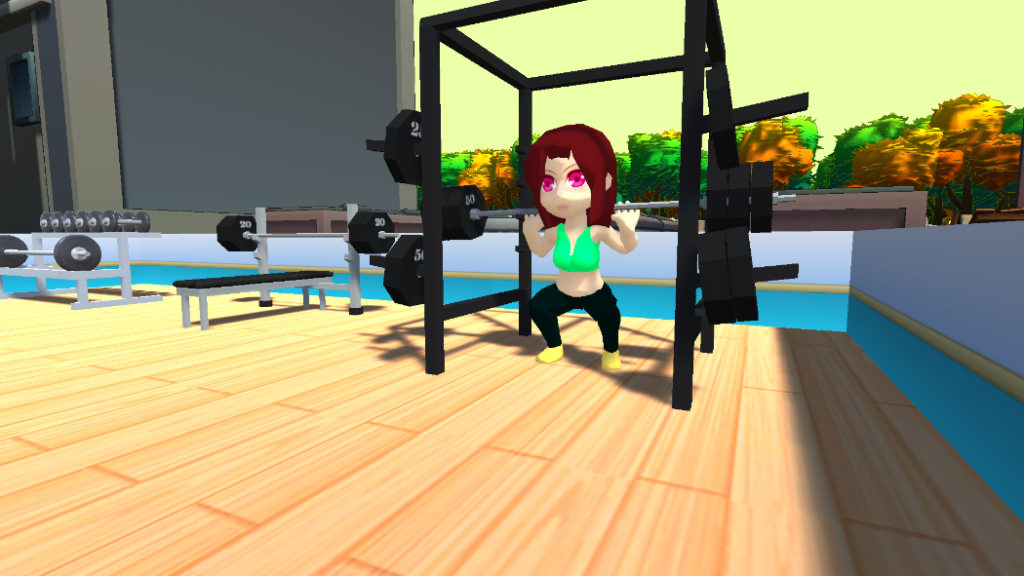 To highlight the point I am focusing on one single feature. A loading screen.
Small Game Design Features With Big Impact
A loading screen is always something that was going to be in Gym Empire. It just wasn't in yet. Why, because it's not that important right? The game will load anyway. And when it does the player will jump straight into the game and be presented with all these glitzy features I've been working on over the past year. My plan was to stick the loading screen in sometime down the line once all of the more "important" features were added in.
However from the Usability Testing one thing was mentioned by all testers and made a huge first impression on them. After clicking New Game, they were presented with a strange delay of absolutely nothing happening for about 5 seconds. This made them instantly think the game had crashed. A few seconds later the game did in fact start, but not without the player left feeling that something was wrong. The issue being there was no loading screen to tell them what was happening.
The game was actually performing as expected, it was loading. However the player was not informed of this. And that was a big issue.
Game Feel
One of the most important aspects of video games is user interaction. At then end of the day, if we boiled down what a video game is, it's an attempt to make a player feel as if they are in control and in fact part of another world. To do that feedback is of paramount importance. Game feel is one of the biggest distinguishing factors between "good" and "bad" video games. Normally we think of game feel in terms of screen shake, bounciness, sound effects etc. However game feel kicks in the second a player start a game. From the splash screen, through the loading screen and straight into the opening sequence. The starting sequence on the PlayStation 1 was a great example of this. The ethereal and sharp sound effects that play as the PS logo emerges sets you up instantly and transports you into the PlayStation world of video games. From that point on anything that takes you out of the experience is incredibly jarring.
And that's exactly what was happening when Gym Empire was loading but not informing the player of such. It makes the player stop and think, what's wrong. And ultimately reminds them that this is just a piece of software. The loading screen is just one of many small but hugely important fixes to come out of the Usability Testing. Implementing these changes over the next few weeks will make a massive difference to Gym Empire and bring us even closer to the Early Access release date.
Gym Empire is now available to add to your Steam Wishlist.
Join the discord for exclusive beta access Chronik Spartan Discord.
This article was originally posted on the Chronik Spartan website.
You can support Chronik Spartan Games and get exclusive access to in depth behind the scenes news and other awesome rewards at Patreon.