Bad Girl is an homage to the 90's. Not just the games, but also the movies of the era. So when creating the game, I picked a group of weapons that would've been common place in an action movie of the time, as opposed to the modern polymer weapons with red dot sights you'll see in modern games.
Bad Girl is a project where I'm doing virtually all of the work: programming, design and modelling. Thus, to make the project feasible, I've always aimed to give the game a limited scope. To focus on a few core features and make them polished. As a means of achieving this, a goal set out very early was to give the game a small arsenal, consisting only of four guns, and make these guns feel unique and distinct.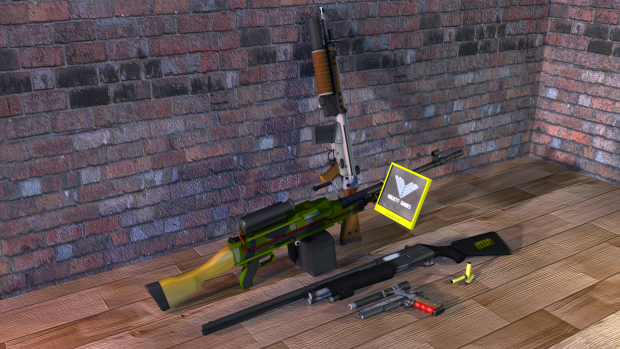 This not only means mechanically, but also visually. Each gun has a different color scheme, one being in a tactical black, along with a yellow ballistics chart on the stock, another being wood and chrome and the third in a green splinter camo.
Pistol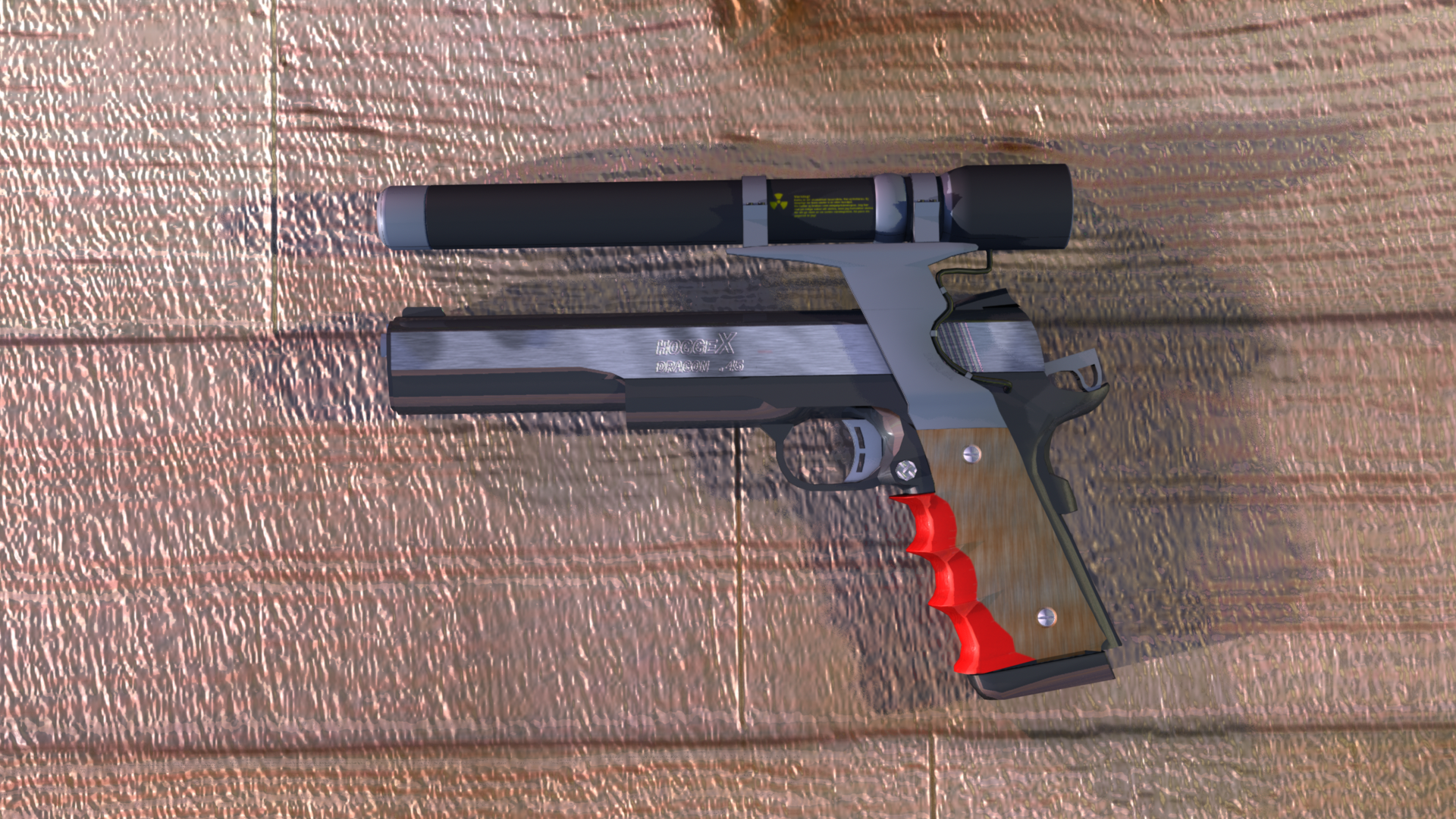 The most basic gun in the game is the pistol. It's got a fairly mediocre damage output and a small magazine capacity. What makes the gun special is that players have infinite ammunition. The gun's secondary feature is the ability to cock the hammer to give a single shot a higher damage output.
Assault Rifle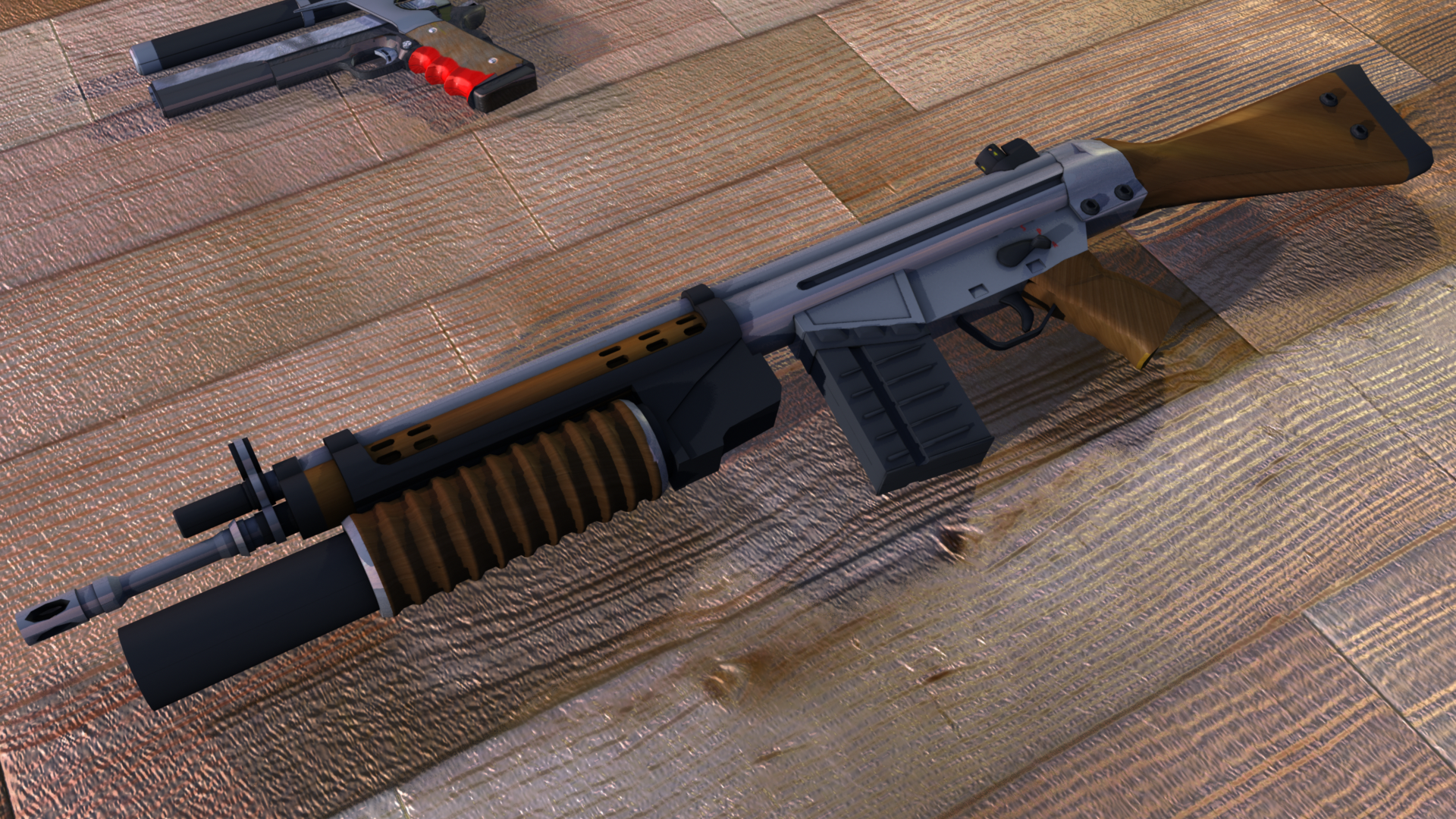 The second gun in the game is perhaps the most conventional one in the whole game. This heavy-hitting assault rifle is high on recoil and only has a 20 round magazine. On the flip side, this gun features a high damage output and as a secondary fire mode, it features... a grenade launcher! With plenty of chrome and wood, this gun is the perfect gentleman's rifle.
Shotgun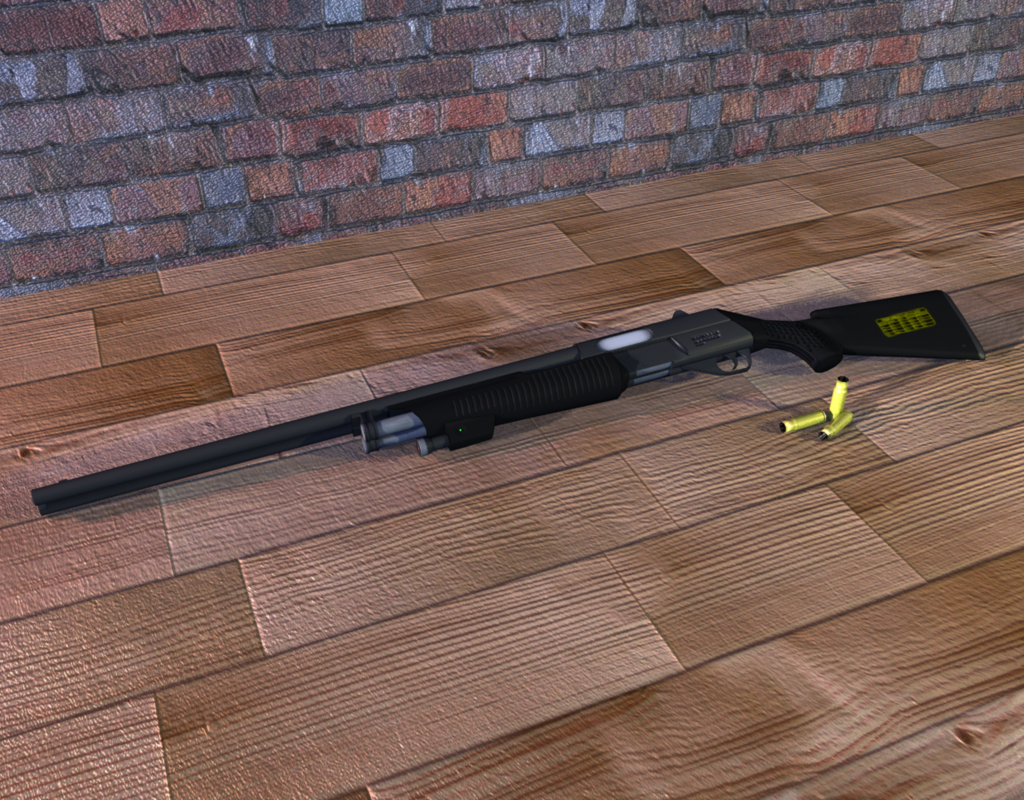 Of course, Bad Girl needs to feature a shotgun, that's pretty natural for any self-respecting shooter. This is however not just any shotgun. This is a double-barreled pump-action shotgun. In practice, this means that players are given the choice of whether they wish to fire off each barrel individually, meaning two shots between each pump, OR to unleash both at the same time, causing devastating damage.
Machine Gun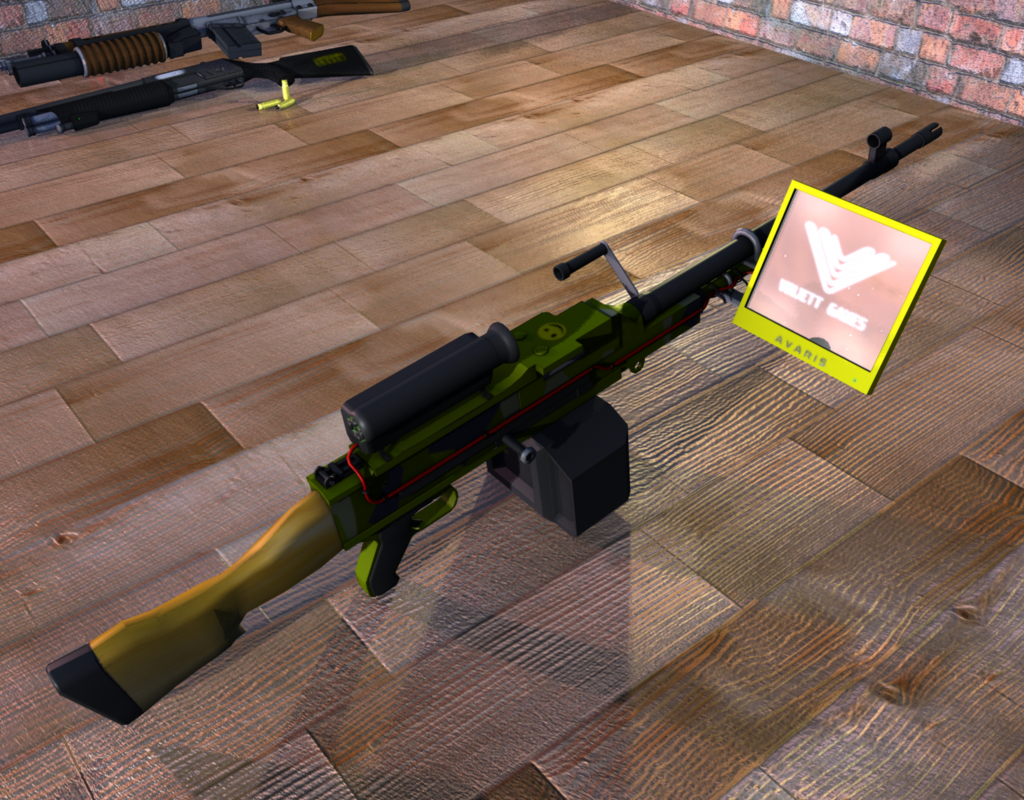 The last of the four guns is the perhaps most high.tech. It's a machine gun equipped with a night vision camera and a "flat"-screen to display the image on. However, that's not where the quirks end. In a way it's the pistol's polar opposite: while it has finite ammo, players never have to reload it. Another quirk is that the flat-screen is attached in such a way that the barrel can't be swapped out. This means that barrel temperature can get out of hand quite quickly, at which point players may "accidentally" set their targets ablaze.