We had grand ambitions for our first Bushido map...
Between myself and Kieran we trawled through a hundreds of references in books, photographs, movies... all in an effort to try and capture an iconic Samurai era scene thats recognizable in some ways, yet unique in others.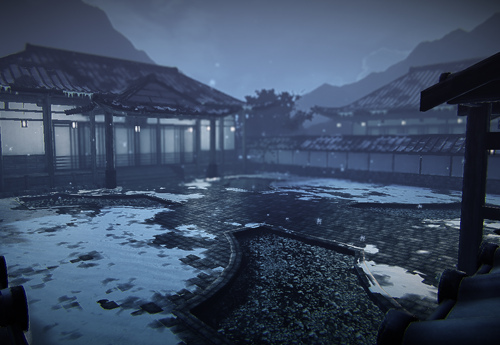 In the end, we settled on designing a simplistic 1 vs 1 duel map, set in the courtyard of some Samurai nobleman. We spent a lot of time playing with different sizes, color and other design elements until we finally settled on this scene set during a cold winters morning...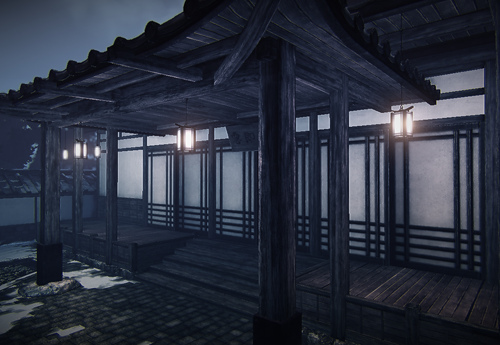 Luckily for us- we didn't have to try and realize this scene alone. For that, we managed to rope in UDK environment artist Evan Liaw - the talent behind the now famous 'Pokemon Center' map which featured in several large gaming websites. For more of Evans work, please head on over to www.evanliaw.com.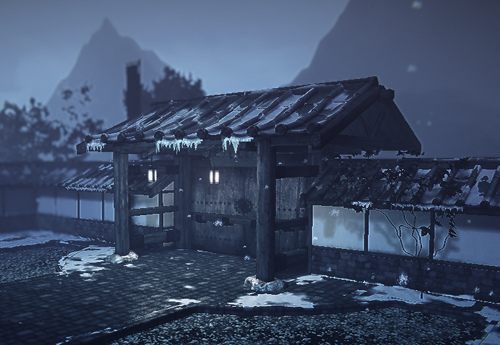 There is still some way to go until we can get people playing in the map- as the SDK for Chivalry still hasn't been released yet. But that's not such a bad thing- as its allowing us to focus our efforts into producing high-quality assets such as weapon models, environment art and audio elements.
Kieran is also hard at work on the Samurai class, which we'll be revealing soon.