We are excited to announce that our dice deckbuilding roguelike adventure game, The Endless Wyrd, recently won the African leg of the Nordic Game Discovery Contest (NGDC) Season V! NGDC is an exciting and competitive pitch competition, where indie developers have the opportunity to showcase their games to industry experts and convince the judges why their game deserves a chance to be discovered. Qualifiers are held globally throughout the year and finalists from around the world will then compete against each other in a final pitch battle in Sweden.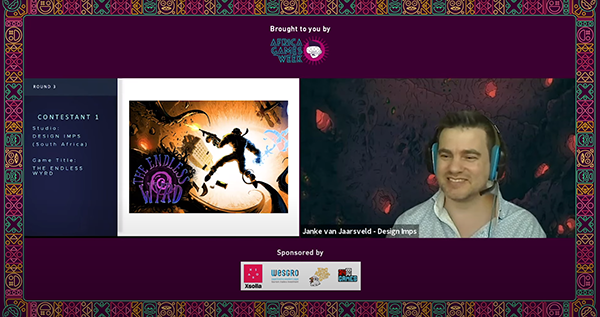 The first qualification round of the NGDC Season V took place during Africa Games Week in Cape Town in early December 2020, where The Endless Wyrd, won the kick-off event for the 2021 season. But not without some bumps and bruises along the way – the competition was fierce! We were up against fantastic fellow African indie developers such as Sanaawavelab Media from Kenya, who presented an ambitious mashup, Zawadi Rally, inspired by GTA and Euro Truck simulator in an authentic African setting. Dream Box from Zimbabwe showcased their innovative 2D action platformer, Xoli and the World of Tomorrow, where you fend off the impending threat of COVID-19. The game is based on the principles of Acceptance and Commitment Therapy (ACT), a form of psychotherapy and a branch of clinical psychology.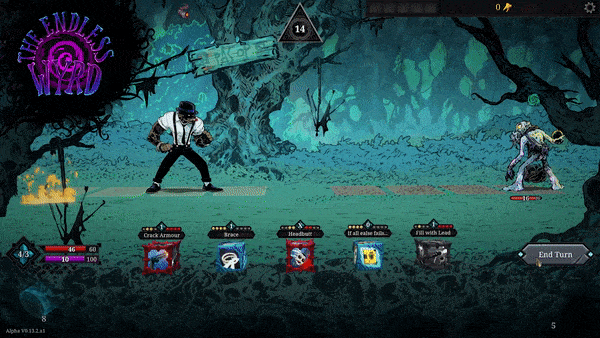 In the end Design Imps swayed the judges in the final round and will be the first finalist to earn a seat for the NGDC Grand Finals. "To us, The Endless Wyrd is the quest for the stupidly overpowered and we can't wait for players to uncover the ridiculously overpowered synergies and combinations that we have in store", says Janke van Jaarsveld, CEO and Lead Game Designer at Design Imps, "We are also very proud of the game's South African roots, boasting the unique comic art style of Willem Samuel, who's band, SkreeAlleen, incidentally also lent their talents to the soundtrack."

We are excited for players to be part of our journey - we will be launching a full demo of the game soon and the game is scheduled for an Early Access release in Q3 of 2021. "At Design Imps we are committed to the concept of "Together we can make it better". It was the reason we implemented an easy-to-use modding system for Fhtagn! - Tales of the Creeping Madness and the reason we want to have Early Access for The Endless Wyrd. We believe that with the input of players we can make this game amazing!", says Janke.

Don't miss out on the exciting developments and watch this space! Want to be part of the early access community? Consider joining our Discord server and be sure to wishlist The Endless Wyrd on Steam. You can also play a sneak peek of the game (early alpha demo), available on our Steam storepage.