The early character design of Survivor -- TAMASHII
This is the first survivor character we designed, and our game designer wrote a complete wonderful background story for her.
Maybe you can realize that we have some idea in the design, we have discussed the feasibility of cold weapon confrontation originally, and it will highlight personal character we designed, make them more vivid.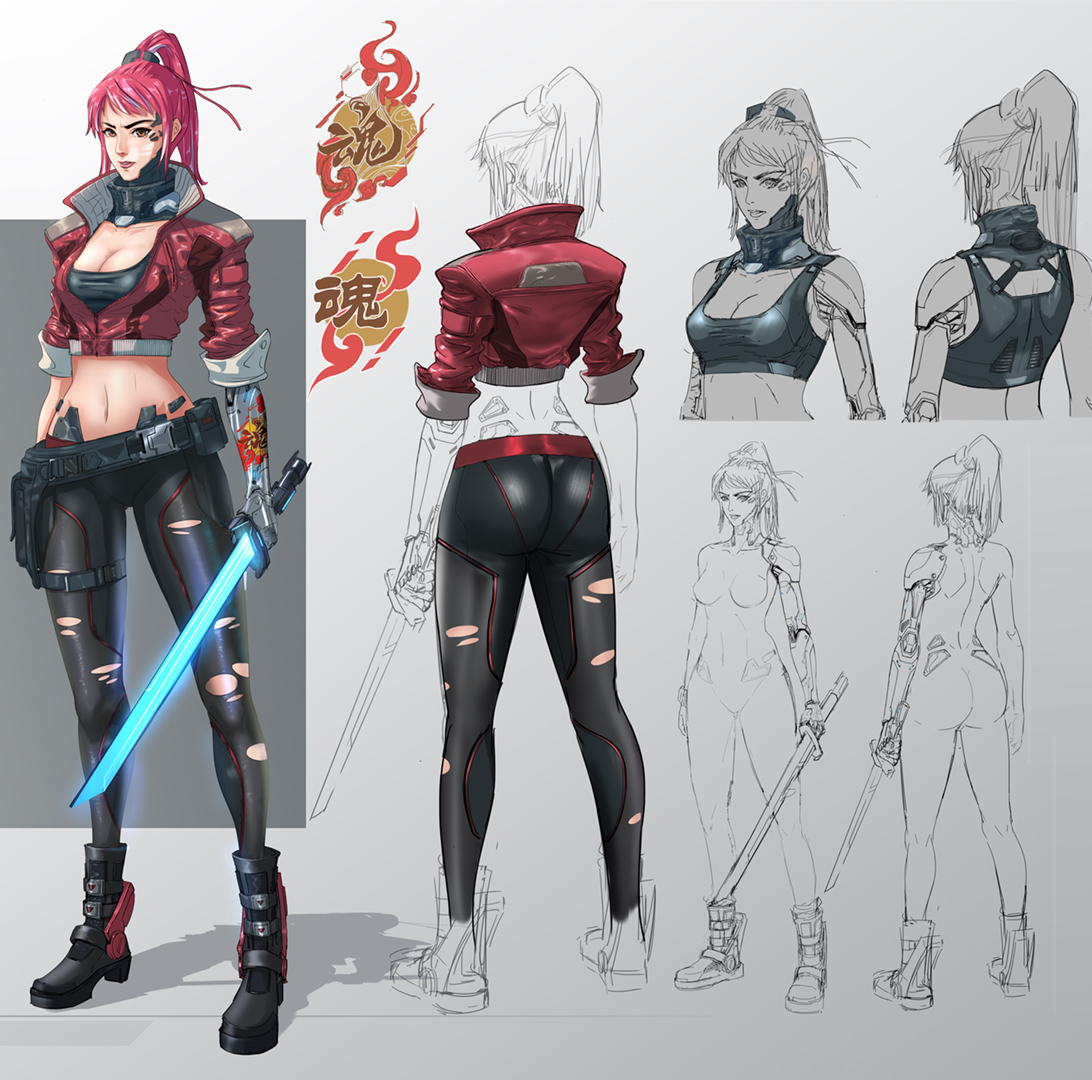 But according to our follow-up discussion and design, we change the original design and make a new one, new character is capable and rebel, accords with our game much more.She is the best network attacker in human camp, and has better equipment than others.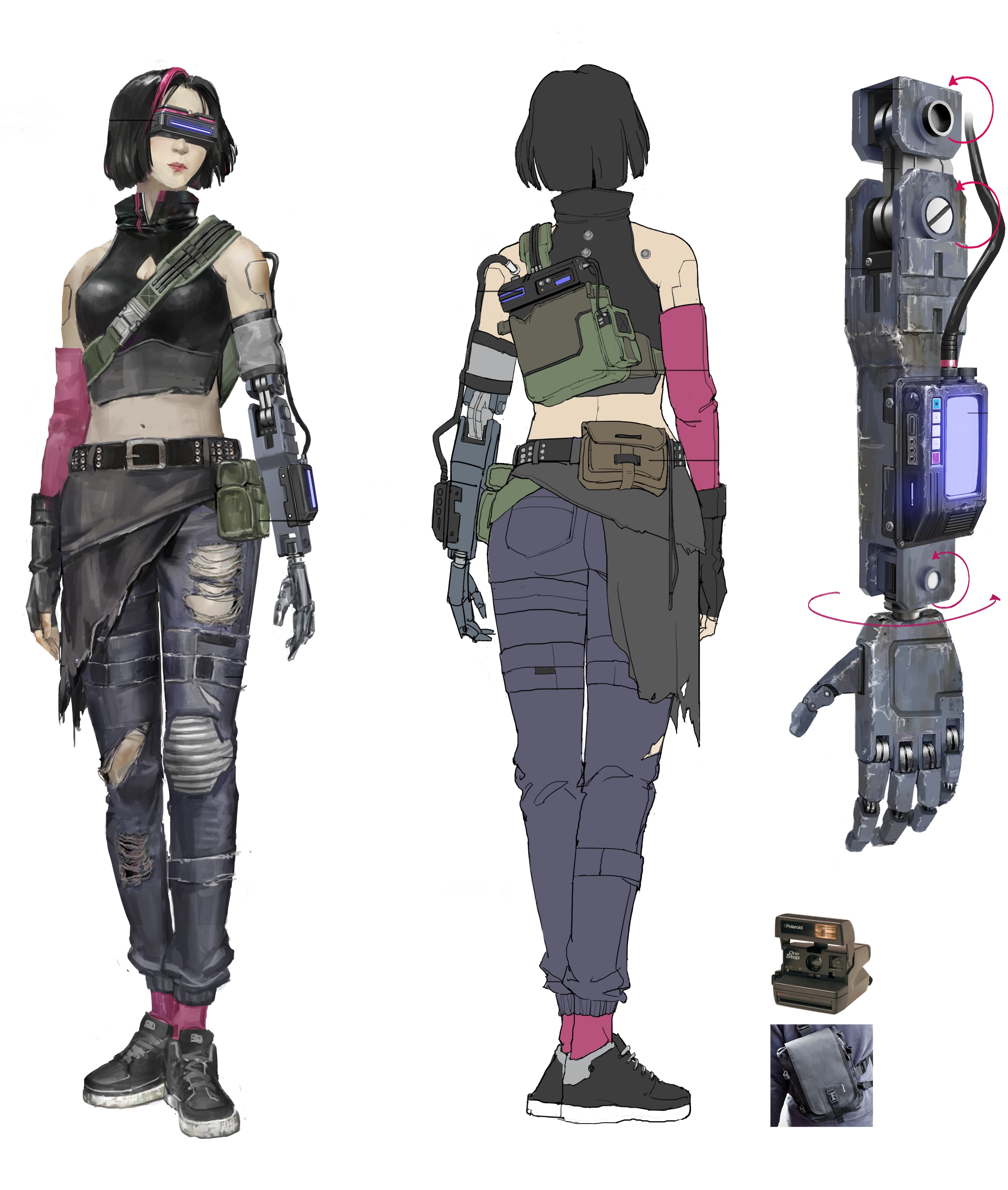 ---
Comfortable coordinated management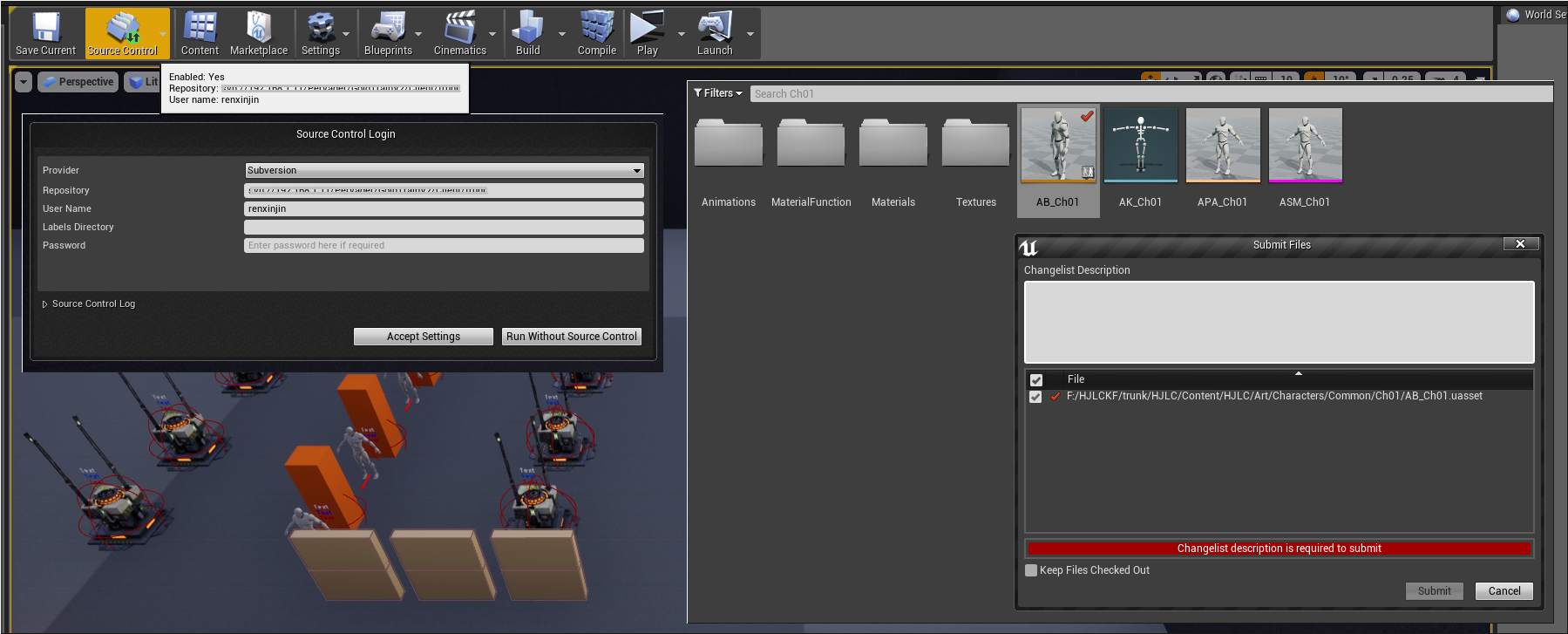 A team is more efficient than one person, because team members can help each other for the goal.And the information synchronization is the key for the cooperation between members. We have come true information synchronization easily by built-in Source Control function of UE4.We were in trouble when we only used SVN to share work, information synchronization cost much time .

We also systematize our source catalog by features, and have appointed members to maintain every feature hierarchy severally, so we can run functional update test easily.
Maybe it's not hard thing to do, but I think it is worth recording here.
We'll update more game content or devlog in future, thanks for your attention!
Don't forget to focus us here:
Twitter: Twitter.com
Facebook: Facebook.com
Discord: Discord.gg
Steam: Coming Soon...
Official Website: Coming Soon...