THE DEV DIARIES #6 - Reboot Develop Blue 2019

Once the development of Chicken Police ramped up, we soon discussed our options for trade shows and conferences for 2019. Based in Budapest as an indie team this meant that our focus was mainly on Europe. Browsing through the calendar Reboot Develop Blue (in Croatia) caught our eyes.

It's close (8-9 hr drive), it's small but growing (ideal for a first introduction of the game), it's industry only (not exactly open to the general public) which meant that we can show our game to other developers in a well contained space. Also some publishers are present and we could even participate at the Indie Awards there.

Last but not least pricing was very friendly, getting an indie exhibition desk and tickets (including accommodation and meals) Is affordable for even the smallest teams. So we got really excited and started to prepare for the first appearance of The Wild Gentlemen and of course the main course: Chicken Police.
"….but how should we make a fully playable trade show demo of an adventure game which heavily relies on long conversations?"
Since assets for a new location just got complete (The Czar Club) we knew we wanted to build the demo around it. Okay, but how should we make a trade show demo of an adventure game which heavily relies on long conversations? Obviously attendees won't have hours to play through the demo, nor will we be able to present to more than 8-10 people a day (bear in mind we only got a small desk space with enough room for one machine).
The plan was to build a demo that cuts to the chase, present the player at around 30% of the game, puts them in action. A lot of conversation, dialogues and features were removed or disabled in order to ensure that the actual gameplay wouldn't last over 20 minutes. Yet, still shows enough in terms of visuals, music and - of course - gameplay.

At this point Reboot was probably only weeks away, so we had a lot of work ahead of us, but it set a great goal. Also somewhere around this time we had to apply for the Indie Awards. Unfortunately we had to apply with a really old, single-room, boring demo as this shiny new one wasn't ready yet. We believe this is probably one of the reasons we didn't win any awards, but more on that later.

So, with weeks left the stress was building up (though the good one, which pushes you further to step over your boundaries and succeed in the end). The whole team was really working as one machine, everyone was really efficient and basically we were all surprised how nicely it is all coming together. In the meantime we were juggling with a lot of other things, too. Some still had (have) their daytime jobs, the main development also needed to progress, also our appearance (shirts, dressing our desk, stickers, posters, business cards, etc, etc.) had to be dealt with. It's a lot of overhead for a small indie team but vital for a games conference.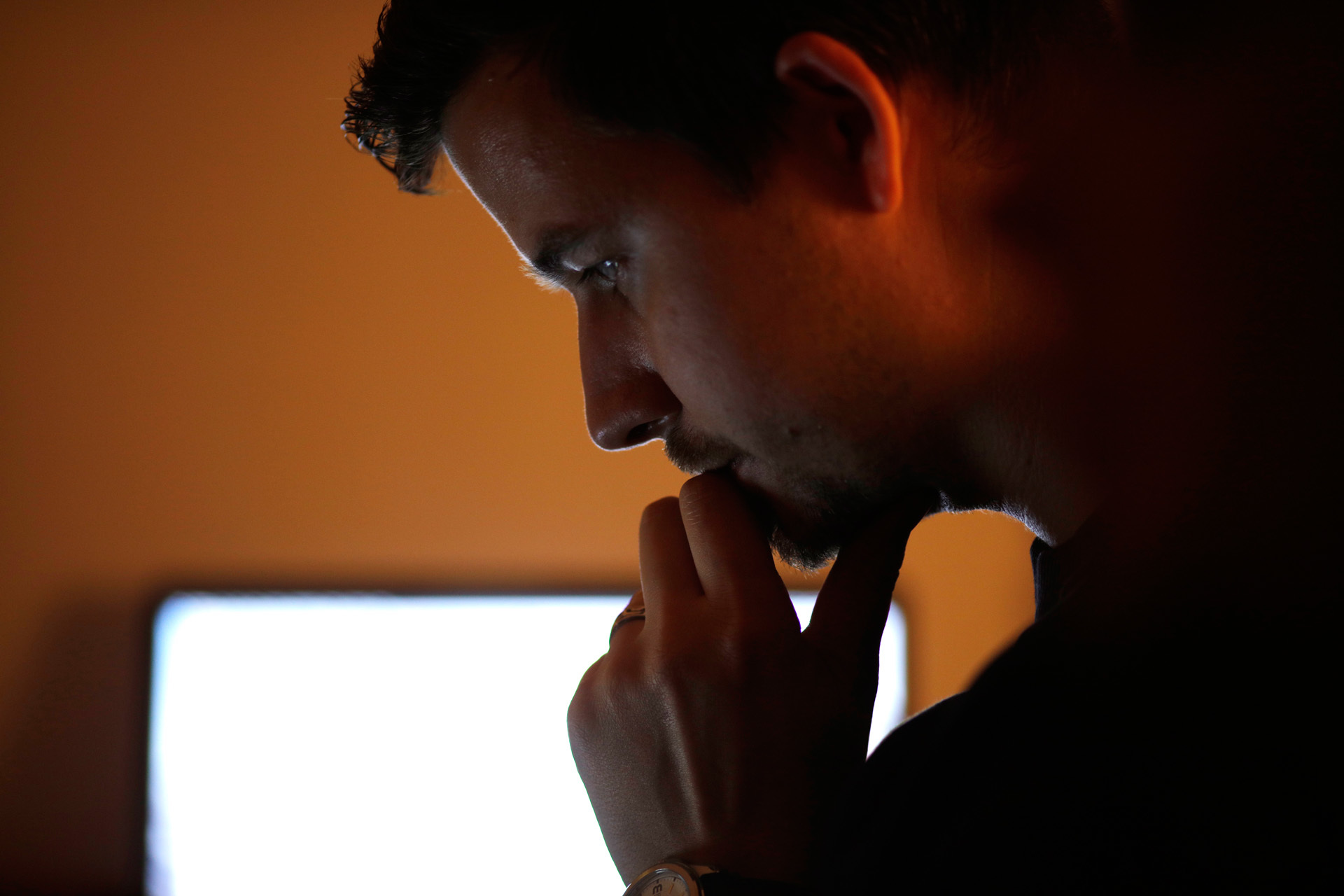 As days were passing by and we were getting closer and closer to the 'final' build of the Reboot Demo we tried to focus on the trip also. It was decided that we'd take my SUV as it's the most spacious vehicle in the team. The 'core team', Bánk, Péter, Zoli and myself plus the car fully loaded with luggage and stuff for the show.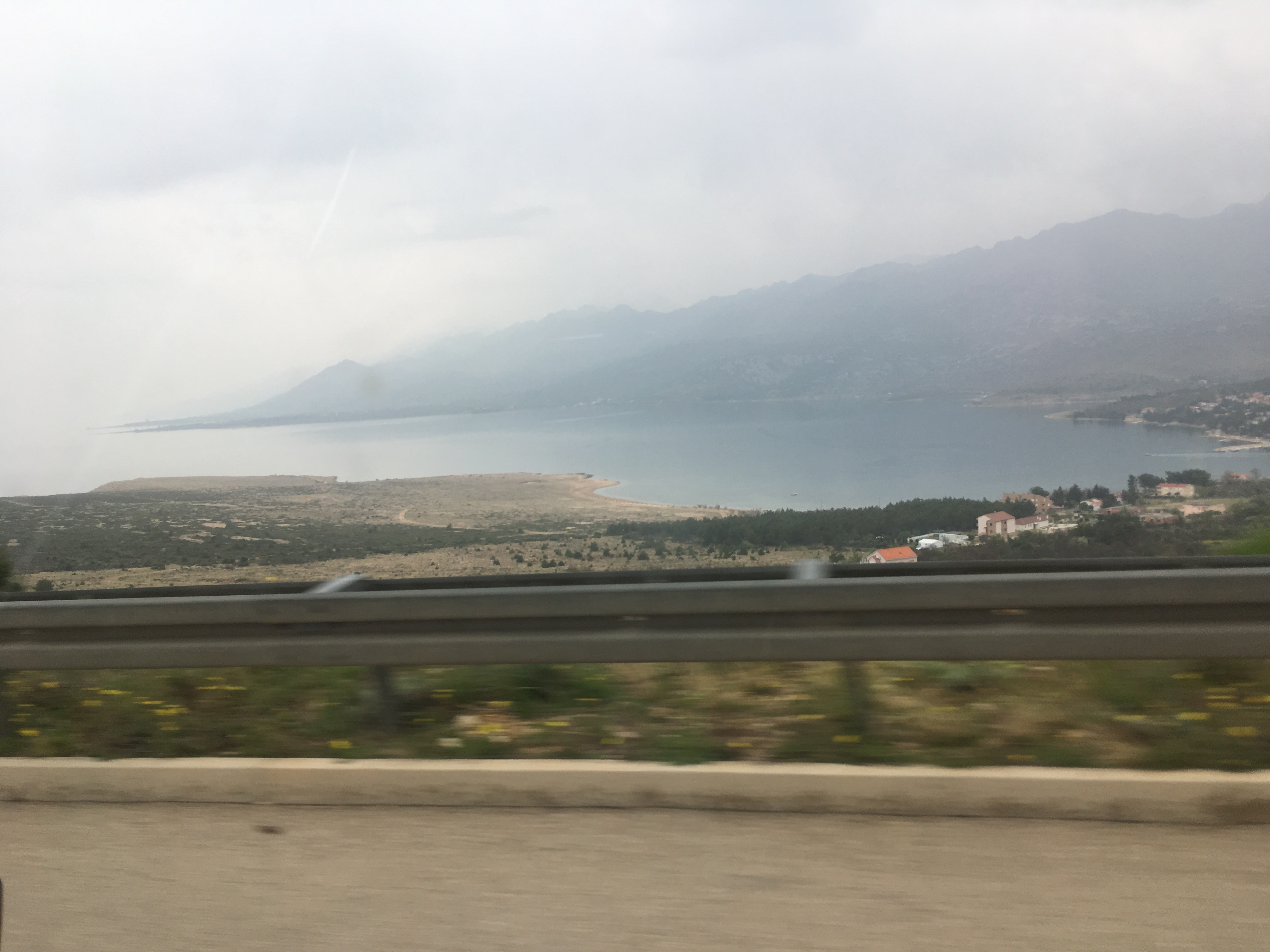 Come 10th of April I picked up Péter and Zoli at 4:30 AM in Budapest and the journey began to Dubrovnik. Along the route we picked up Bánk. The weather was rubbish, once we left Hungary it was raining heavily almost until we arrived at the venue. For some reason Waze detoured us from the highway so we had the chance to drive through some flooded areas. It really added to the adventure feel.
"We haven't even started our demo machine when we already had interest and that was just the beginning."
Between 3 and 4PM we pulled up at Sheraton Hotel where the event took place. We unpacked, picked our spot (it turned out to be perfect for visibility) and went back to our hotel for some rest. I believe we still did some small bug fixes and a new build - well, when the team is together there's always things to improve on.

The next morning we arrived and set up our little desk area and were quite proud about it. It stood out as most teams only bought a laptop and nothing else. We haven't even started our demo machine when we already had interest and that was just the beginning.

We all love the concept and realisation of Chicken Police but it was eye watering to experience that complete strangers also like your work. In many cases passers-by had the 'What the F did I just saw?" on their faces but sooner or later they came back and either had a conversation about the game or - in most cases - they played the demo. And they liked it! Even those who don't like adventure games told us that they still love the style and story and how it comes together in a neat package... It was very emotional for us in many ways.

The second day brought more and more visitors, even some who had already visited the day before, but this time they've brought a friend or colleague so they can also check it out. There was networking also going on, some people came from publishers, or even speakers (thank you Kate Edwards once again) played through our demo and gave us a little on-site feedback. It was truly amazing, and still is, we cherish those moments. The day passed by, we were quite tired - but still wanted to sort out an issue in the evening. This night we also went to a really expensive restaurant and spent a small fortune there on seafood. It wasn't really our plan but places were either crowded or closed, so we had no choice. It was a great, but expensive evening.
"It's going to be amazing!"

On the third day we were a bit more relaxed - or too tired. It went by in a similar fashion as the first two, however, we had a bit more experience on how to handle anyone who's interested. What to tell them, what to show them and how to aid them if they needed help during the demo. It is worth to mention that due to our surprise most of the players played the demo until the end. And most of them played it without using the cheat card we prepared which had some clues on how to progress in the demo.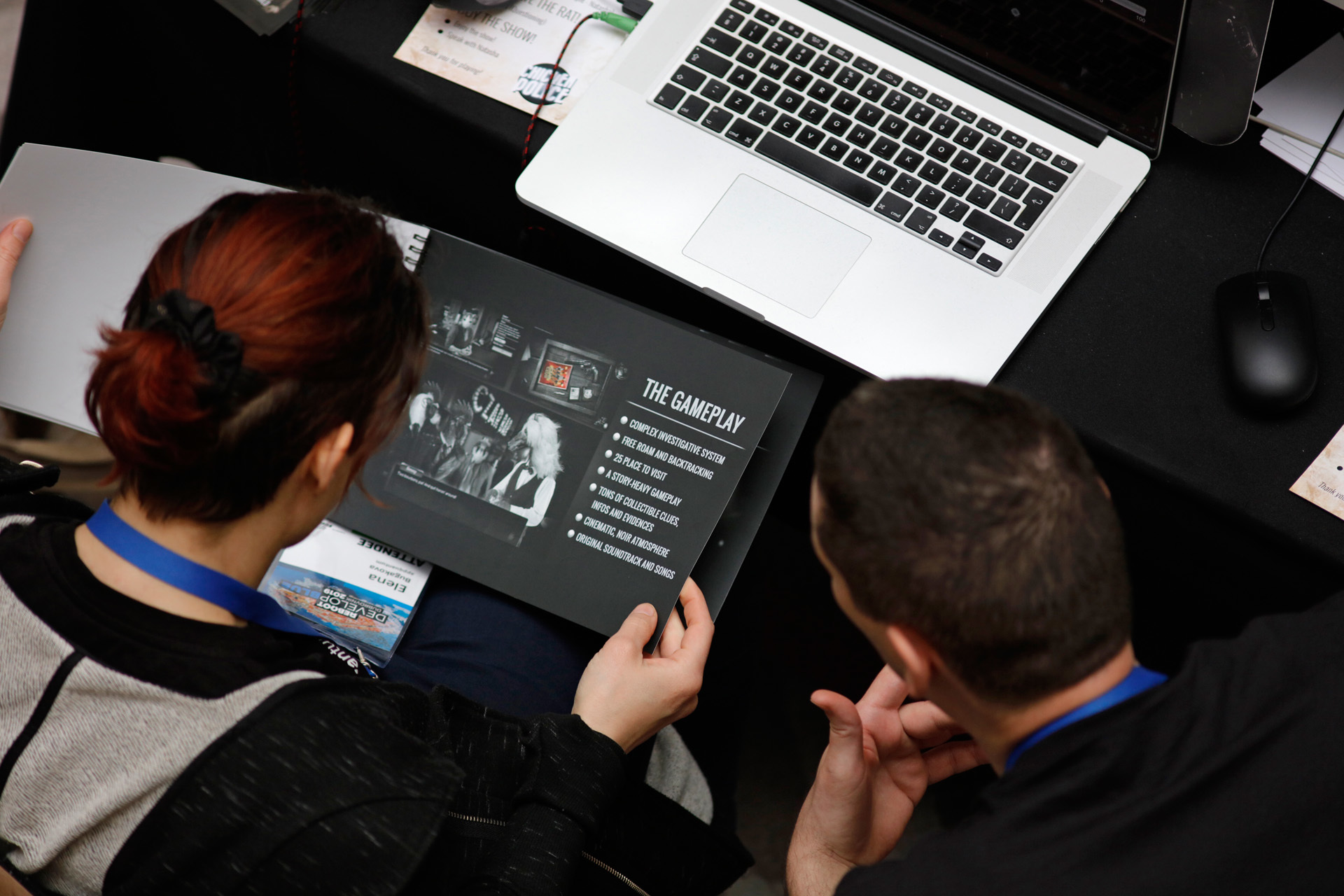 Also the indie awards ceremony was on this final day and we were excited to see if the - may we call it - 'hype' over Chicken Police translated into any awards or not. As we sat down in the main hall and the ceremony began our excitement slowly washed off. We soon realised that probably the awards was primarily based on the video footage sent during application - which in our case was our very first internal demo with very basic functionality from six months before Reboot. But it was also a relief for us. It meant that we are heading in the right direction and we knew - and still know - that Chicken Police only gets better.

We still have a long road ahead of ourselves in terms of features and content and a lot of polish which should give the looks and feel another boost. It's going to be amazing!

Another important aspect of the whole Reboot experience was meeting fellow Hungarian indie teams (check out their games below!). It was great to help and comfort each other. Huge thanks for Vargus and Moss Destruction teams!

Also a very big thanks goes out to Attila Szantner. I bumped into Attila on the first day and we instantly had a good chat. From there on it really felt like He was part of our team at Reboot. He visits many trade shows, conferences and - by being a speaker himself - knows many of the speakers and conference organisers. This also helped to raise some attention to Chicken Police and steer some of the prominent people at Reboot to our desk. Attila - by the way - brings science to MMO games, so if you like MMOs then check out his project as it's really interesting: Mmos.ch
"So, was it worth it to visit Reboot Develop Blue? ABSOLUTELY!"

I recommend it to any indie developer, it's a great event for first timers also.

What's next ? Gamescom, baby! Yes, it's a huge one compared to Reboot but we are gearing up for the challenge. Expect an even bigger, even shinier demo and many surprises at The Wild Gentlemen booth and check out Chicken Police for yourself.

- Tamás

Check out thiese amazing games of our fellow Hungarians:
Thanks for your attention, folks!

Stay tuned and don't forget to spread the word: Store.steampowered.com