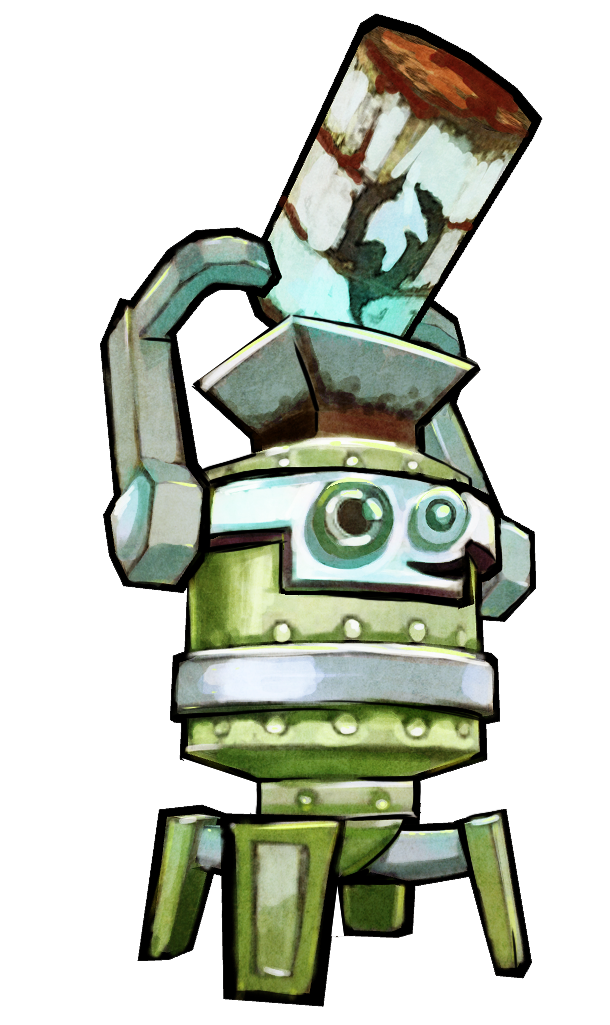 In the distant past, the nuclear missiles factory ran smoothly. the main control unit FATHER constructed every circuit of the huge facility with intricate perfection, gave out the most precize and meaningful orders and was adored by his hard working robot crowd.
Then ... something happened. One of the robots -probably exhausted from days of dilligent missile assembly- accidentally plugged the pump nozzle into his wrong inlet and filled himself up with diesel,... but in a different way. This time the refill did not result in recharged batteries and boosted working morale, but in ecstatic twitching accompanied by the urge to listen and dance to cheap techno music. It didn't take long till the first bots got curious themselves and after a couple of days nobody thought about working anymore.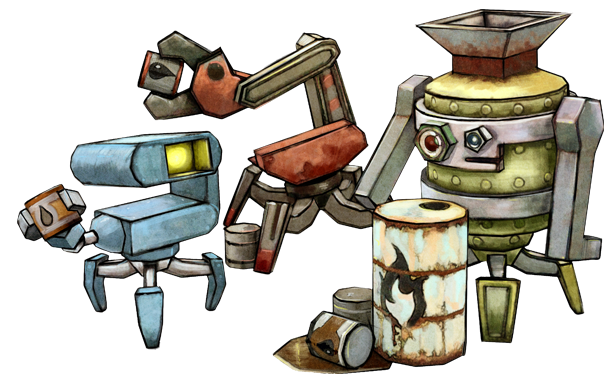 Even the little fuse drones that usually sit in their sockets, connecting the circuits of the factory got so boozed-out that they were unable to do their jobs.
Now, everyone is partying. Everyone except for Clark. He's the one to sort it all out.
Also, check out our Greenlight campaign and cast your vote to make sure CLARK makes the jump to PC, Mac and Linux! Click to vote and thanks a lot for your support: