So I've been working on gameplay for about the past 2 days or so, and I've made a bit of progress. I'm currently working on multiplayer, and I'm adding 3D versions of the characters that I've already made to the game. Pixeling in 3D is way different than pixeling in 2D, so I'm currently experimenting around with adding depth to the 3D sprites.
Here's one of the characters moving around in the little scene I've got going:
So far, every character is represented by their head since I haven't really figured out how to make their bodies. I'm hoping I can give them bodies - but maybe the faces will do the trick? Let me know what you think :D
I'm also working on LAN.. and turns out that networking for games is a whole 'nother beast! I'm totally new to networking but I'm prepared for several hours of trial and error. Here's a screenshot demonstrating LAN capabilities:
I get some lag, so I'll need to look into how to fix that... but other than that LAN works pretty good. I'll be working on WAN after I get LAN under my belt.
Sproxel is an amazing piece of open-source software. I don't have the funds for Qubicle right now so I'll just stick to Sproxel until I actually have enough money to purchase Qubicle. Here's a sprite I pixeled in Sproxel today(I have about 1/3rd of the character set "sproxeled"):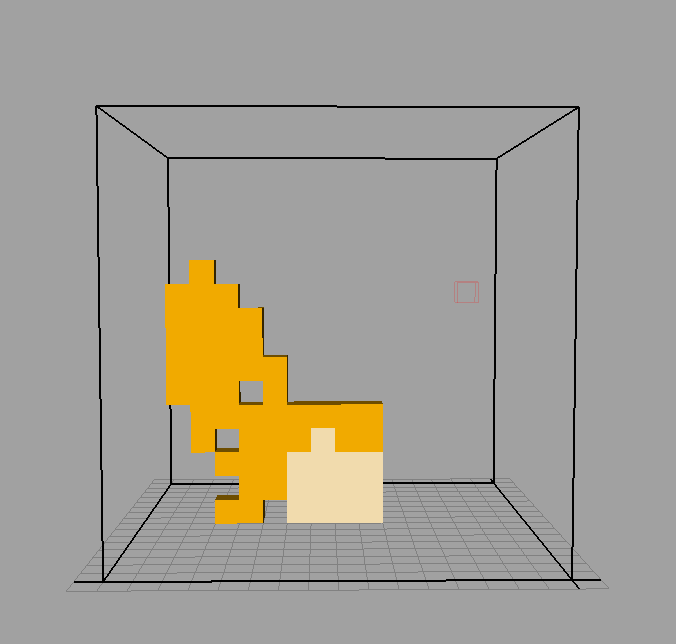 and this is the final product(I think it gives off a good sense of depth):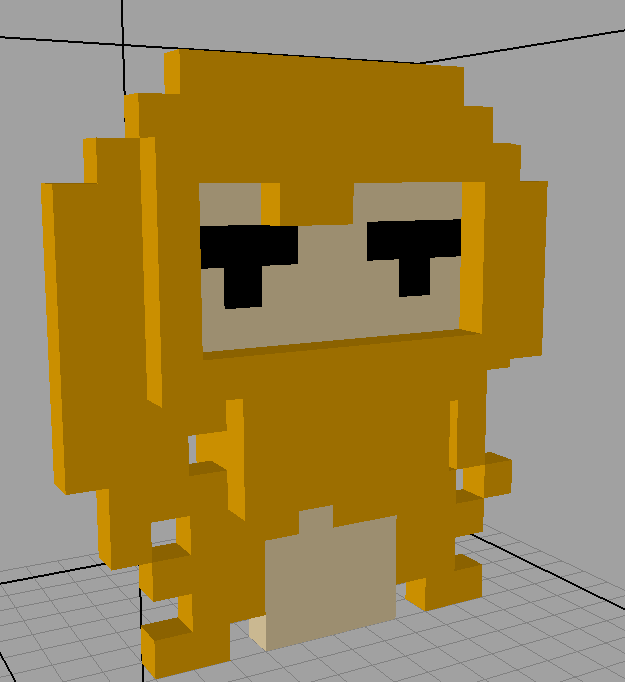 and that is the end of 3 days worth of work. I'm probably going to be working on making the creation and joining of a server more seamless(er... what I mean by that is custom gui that matches the theme of my game). If you like what you see(please follow the project!), or have some critique just leave a comment and I'll try my best to answer it.
- Code Assassin