The DBolical sites have undergone a number of design changes over the years with the current design (v4) launching in 2008. A lot has changed in the past 7 years with mobile, adaptive and flat designs currently dominating. Whilst we haven't adopted any of this hype, we are exploring how we can deploy a smarter, easier-to-use design.
There are a number of big areas we are focusing on, with the primary being putting the important information within a profile first. This means download buttons, watch buttons, videos, key details to appear above the fold. Step one was to consolidate our gallery system from adding a lot of vertical height into a simple bar: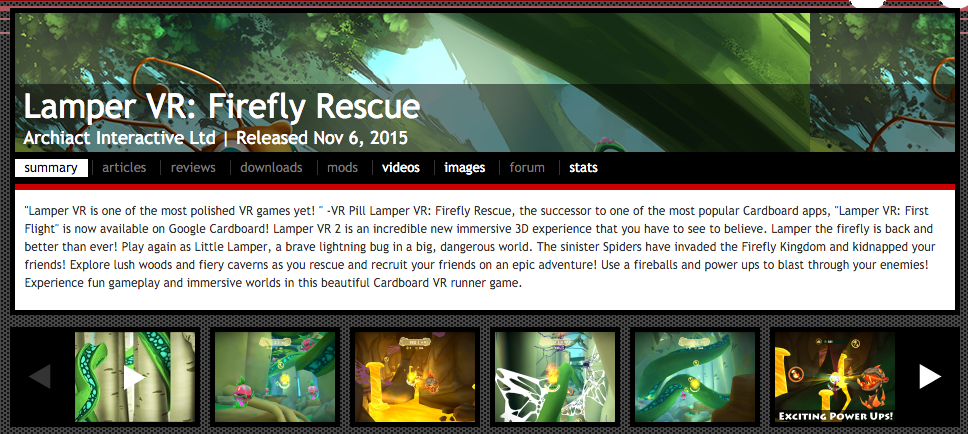 This removed a lot of vertical height and duplication (the same video sometimes appeared multiple times in a profile). We know this bar of images isn't the best as it is quite small, we will work to address that in a future update. There is more coming, and we've started a public Github page for our community to report bugs and suggestions. So if you have ideas for us, send them in. Hope you like the changes, more are on the way!