So far, we shared more details about Telefrag VR's powerful weapons: Rocket Launcher, Flak Cannon, and Plasma Rifle. Each weapon has its advantages and disadvantages, but one thing is sure. Firing a bunch of missiles or full-auto spread will not give you the satisfaction of getting a perfect headshot with The Laser Pistol! Meet the tiny but powerful weapon that gladiators will master during the deadly games in the futuristic vision of the Empire.
INTRODUCING THE LASER PISTOL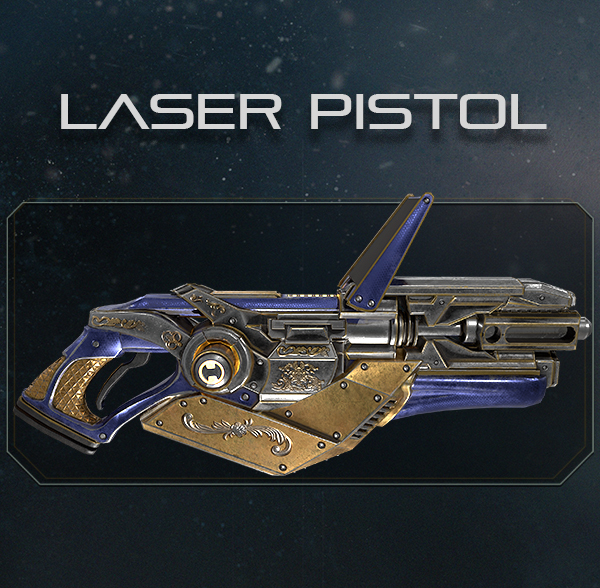 The aim, pull the trigger, watch your enemy explode from across the map. Precision is the name of the game when it comes to the laser pistol. For a weapon that fires a ricocheting beam that deals enormous amounts of damage, we wanted the look to be lean, mean, and somewhat sophisticated.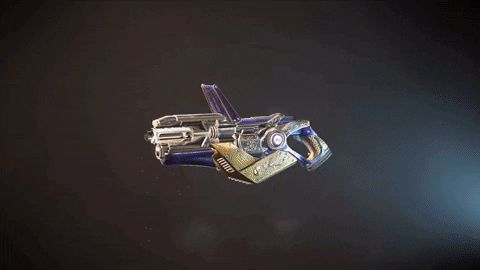 The Laser Pistol captivates with fancy engravings both the handle and the metal parts that run from the trigger guard to the slide. Like every weapon in Telefrag, this gun also has a display, informing about the current ammo and mag and the enabled firing mode. Remember, you also have a teleport attack ready to use.

Surprise your opponent or change position on the map instantly. Like Desert Eagle in modern FPS, the Laser does not forgive mistakes, but perfect aiming rewards you with high damage points when the well-targeted bullet hits an opponent. Besides, laser beams can bounce off the walls, so you're able to hit the enemy, hiding around the corner.


It seems to us that a weapon will find many fans, not only as a secondary weapon. Let us know what you think about the new weapon in the comments! You can read more about other weapons in the article: Classic FPS DNA - Part One: Guns, Big F#cking Guns.