Moodboards
Moodboards have always been a way to convey our ideas in a way that words alone can't.
Today we want to show you the process we went through to create the moodboards for our game!
For the environment we wanted a creepy and moody trailer interior, purple and warm lighting to get a mix of both something mystical and fantastic, and comfy in a weird unsettling way. We also wanted to explore a bit of size differences given our main character is really small when compared to the rest of the circus he's in.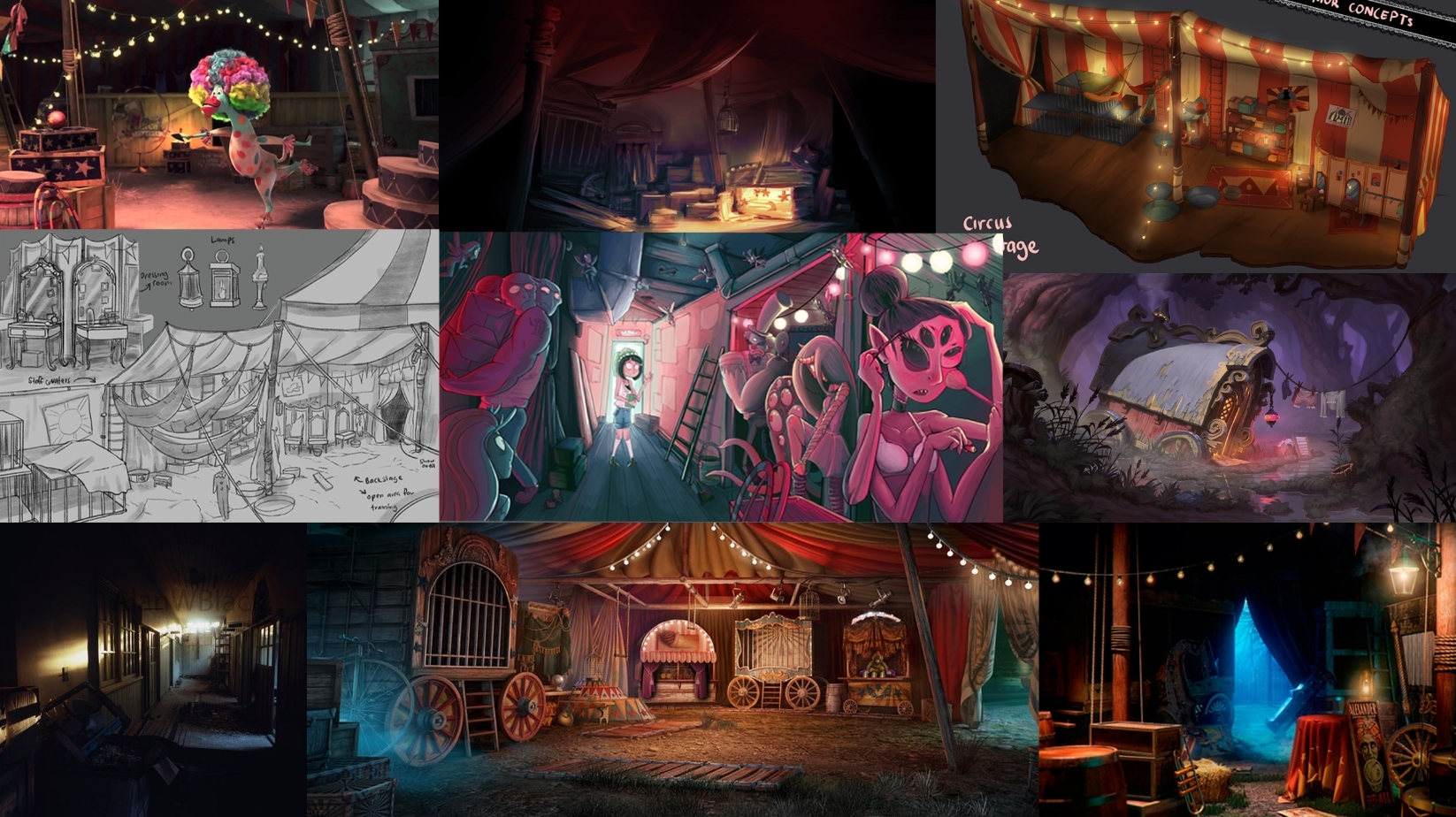 Outside of the trailer, we wanted a somber mood, a bit warm but at the same time creepy enough to make you wonder just what's really going on behind the circus?.. In the exterior we'll be able to find the animals of the circus inside some cages, we also have in mind to show a bit of the circus backstage so that the player will be able to get a full picture of how this dog-eat-dog kind of habitat really works.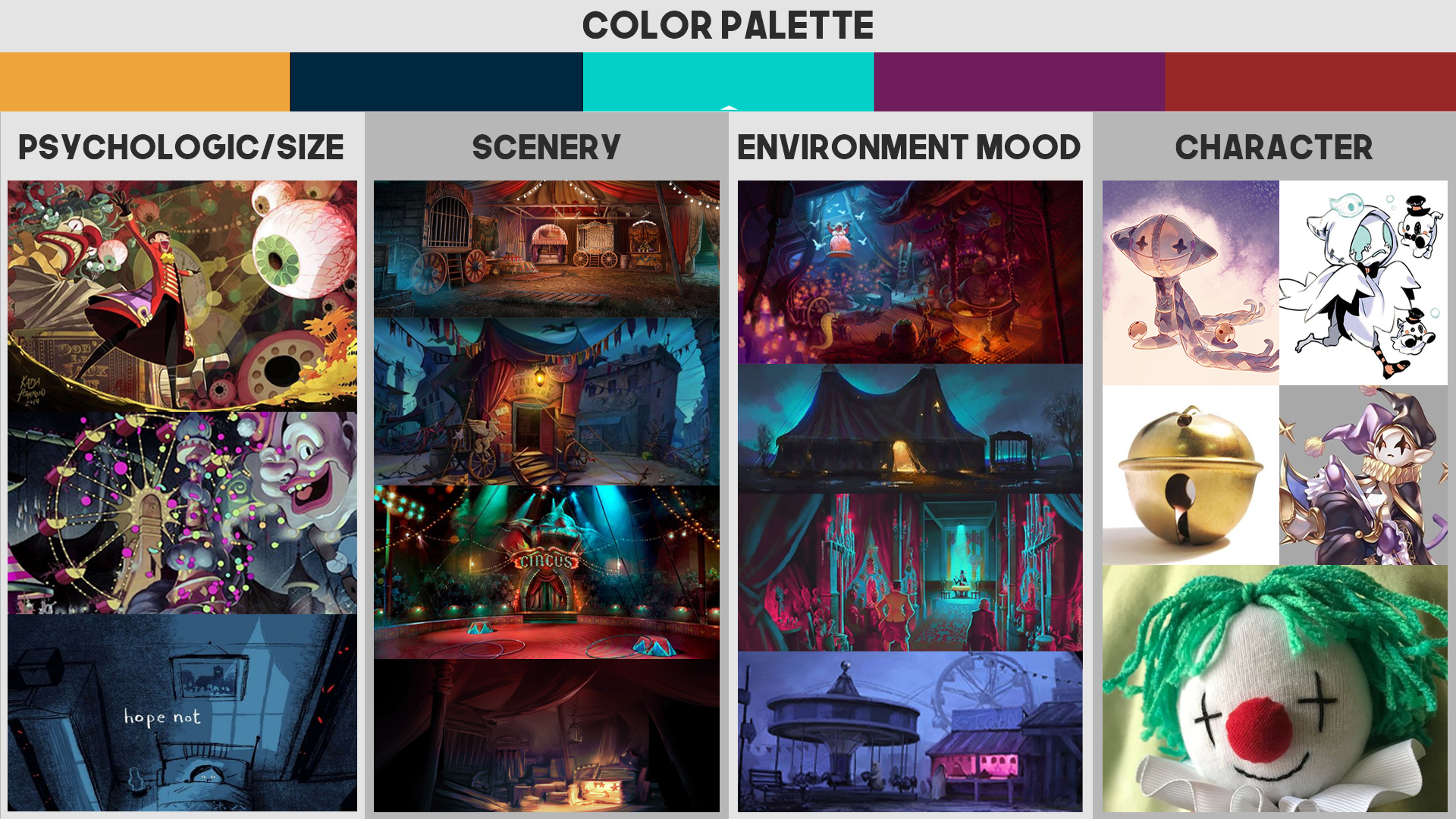 Our main character is a small fragile looking clown with a detachable head that is capable of making some noise. We want to focus on his appearance and make sure the feel that he's psychologically unhealthy comes across to the player, and that he understands something is off.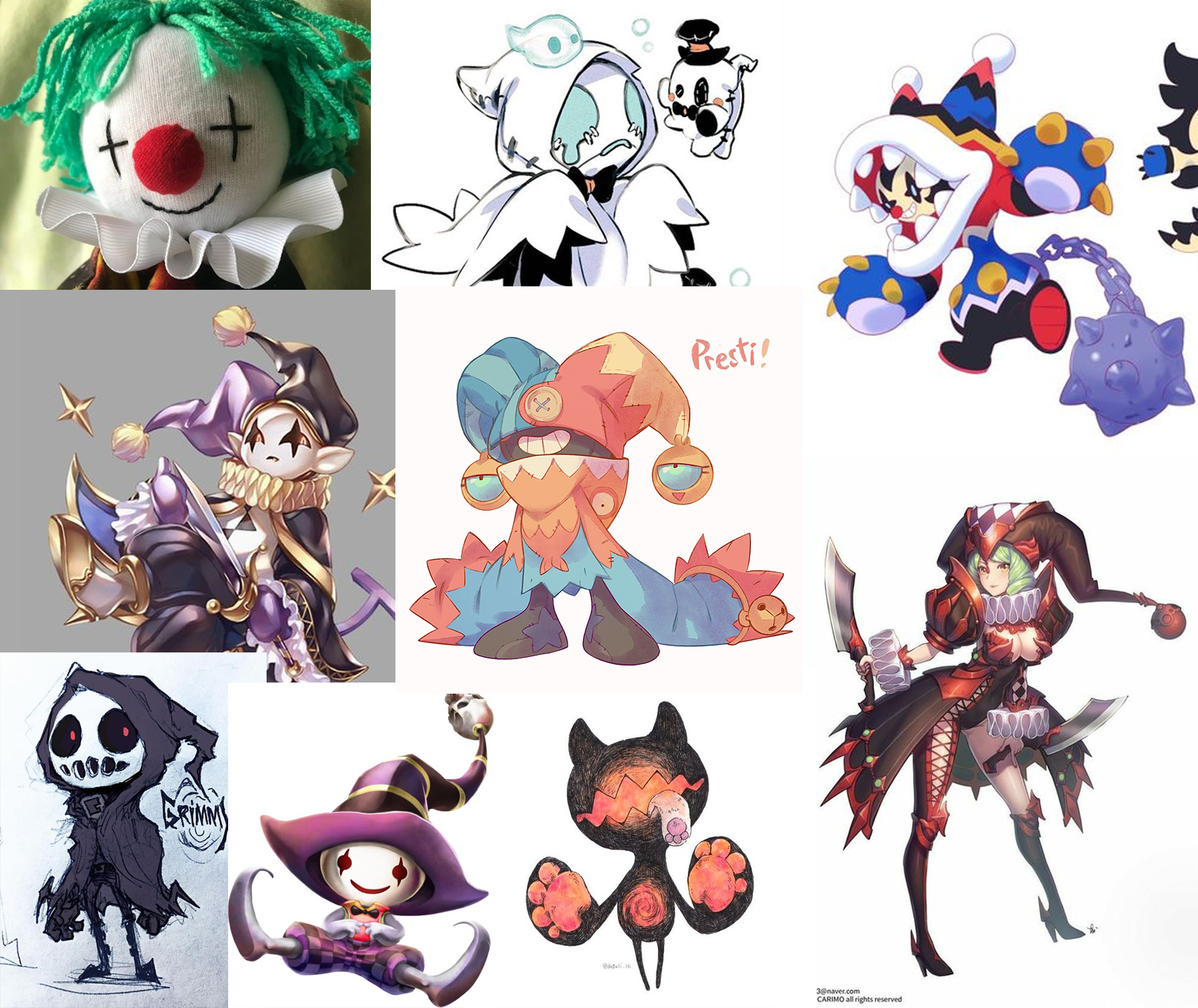 We hope you guys are excited to follow the progress of our game just like we are excited to keep showing it to you!
That's all for this week so we'll see you in the next one!