Hello survivors!
We finally got to release version 0.3.1 of 'SurviveOn!' which will fix a majority of issues we had with older versions of the game, though there are still a lot of bugs to fix left. The biggest addition that this version brings however is a new water system. Thanks to this the game now has basic water physics (which are still going to be improved in future versions). But bnow let's take a look into version 0.3.1!
---
1. New locations
In older versions of the game you were able to be on the two main islands of the map and explore, loot etc. Using bugs and glitches you were able to reach another island which wasn't intended to be reachable at that time. Version 0.3 added yet another island which was inaccessable at the time but starting from version 0.3.1 you'll be able to swim to these locations and explore them for yourselfes without using bugs of the game.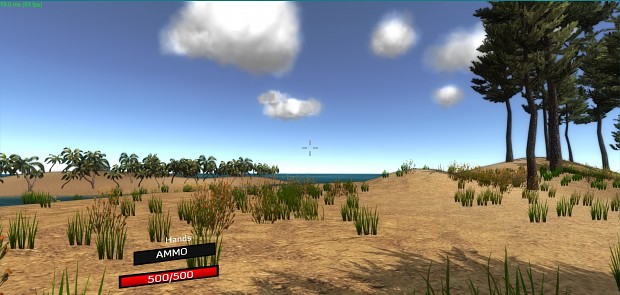 ---
2. New water mesh
We've added a new, higher detailed water mesh in addition to the new water physics and swimming system and plan to add water reflection, as well.
---
3. Underwater environment
Version 0.3.1 features a complete new world under the water, which will be worked on more in future versions as it is a very basic environment at the moment.
---
The game is currently available for Windows, Mac and Linux. If you want to give it a try click one of the buttons below. Notice that there are currently no enemies in the game, as we are working on a new enemy concept.