In just over two weeks, first-person survival sim The Solus Project will be available on Steam Early Access. Currently the game supports the Oculus Rift DK2, though future head-mounted displays have the potential to receive support once they're available.
The Solus Project seems like the perfect kind of game to adopt VR support, as it's all about exploring an incredibly harsh alien environment. Looking for a humanity's new home, you wind up stranded and alone on a hostile world whose environments are subject to dynamic and devastating weather conditions. Tornadoes, meteor showers, and extreme temperatures are just some of the hazards you'll need to deal with in the game's complex survival systems.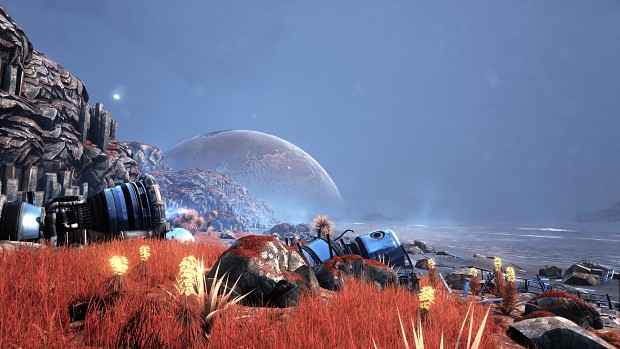 Though the game does currently support the Rift DK2, the game's Early Access page contains some VR caveats:
- Was tested only with Oculus DK2, but the consumer Oculus and Vive are supported (but again never actually tried).
- Is pretty performance heavy and you likely won't hit the target framerate. We are at 60-70 FPS on a Geforce 780 Ti in indoor levels with low quality settings.
- No VR menu support right now
- VR is an experimental feature in general and our focus will be on finishing the game itself. VR support might not mature entirely and might remain experimental.
The Solus Project will also be available via GOG.com, and on Xbox One a week later. The Early Access period is planned to run for 90 days, with the game's full release due in May this year.