Hey everyone, hope you're all well!

We recently launched a Thunderclap campaign to help boost the awareness of our IndieGoGo campaign for Between Heartbeats which is launching on July 25th.
Thunderclap is still a fairly new concept, so I'll explain briefly what it is.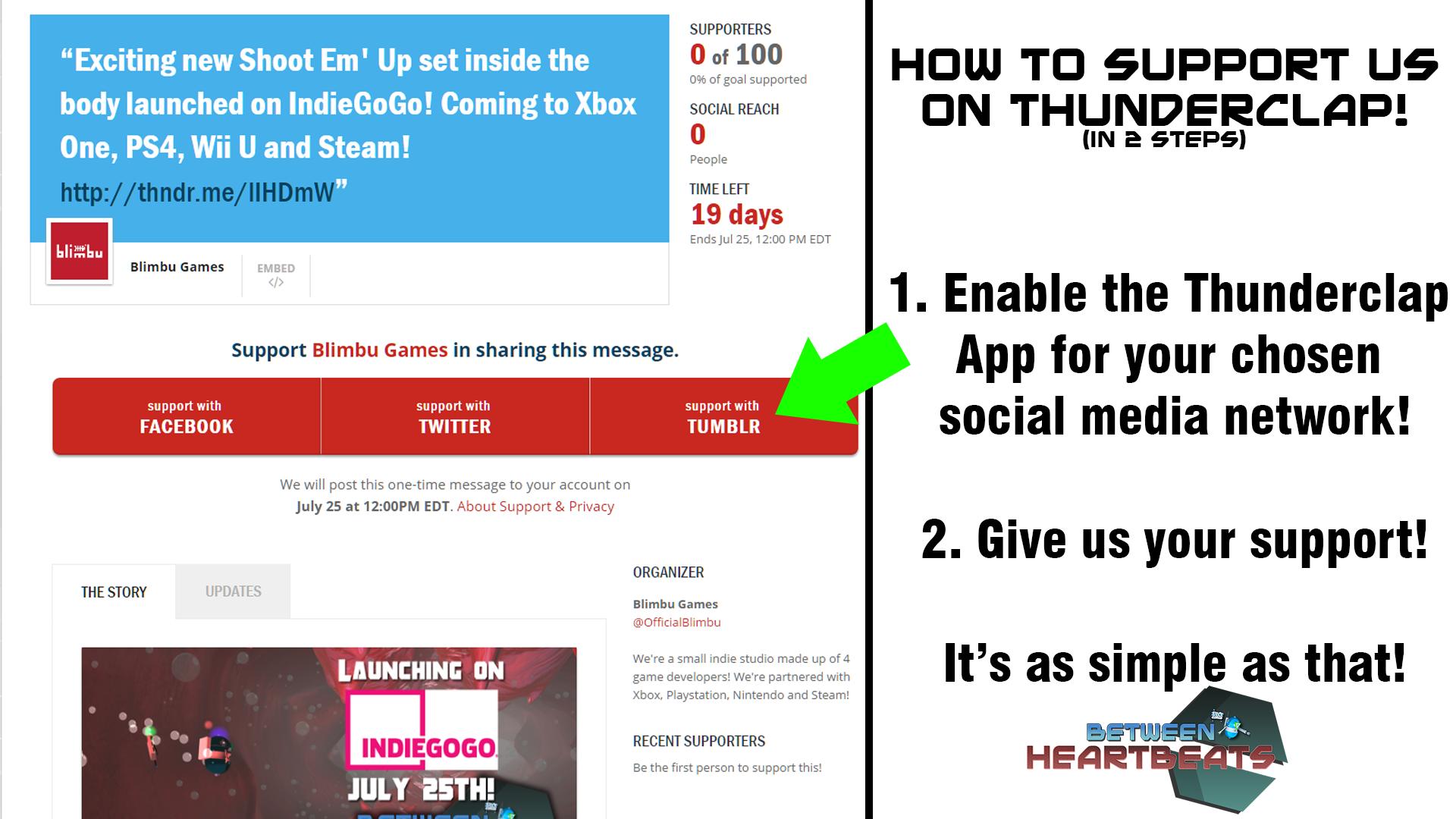 Essentially, it's a platform where people can write out a message, and then invite people to support that message. Users who give their support simply choose whether to do so with their twitter, facebook, or tumblr accounts.

Then, if the original poster reaches their goal amount of supporters, the message they wrote is then broadcast across their supporter's chosen social media networks!
It's completely free, and requires no sign ups whatsoever!

So yeah, if anyone on here could give us their support via their most followed/friended social media account out of the three listed, that would make us extremely happy!
Thanks guys!
- Jake Willey
Lead Designer