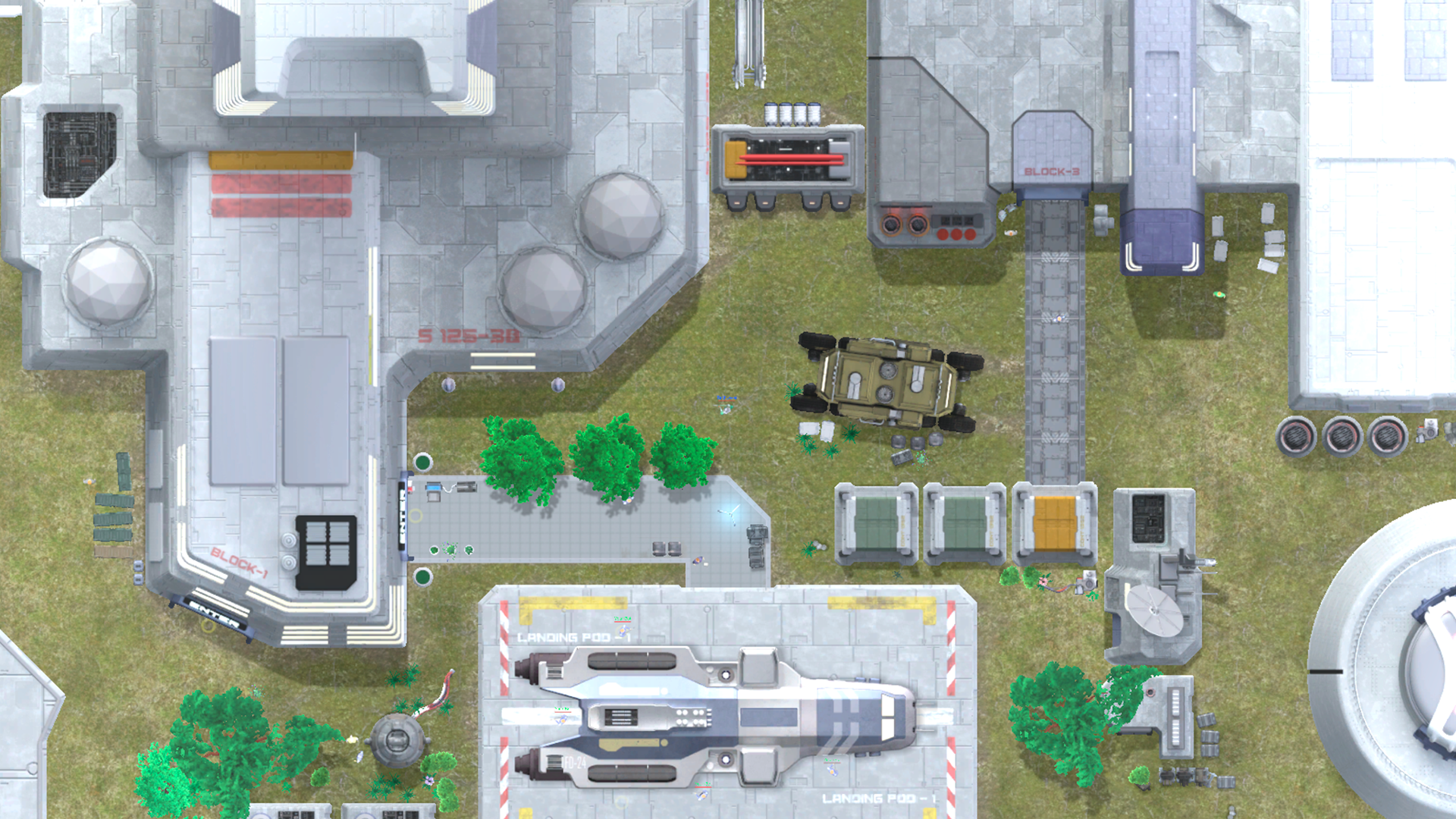 Long awaited update! The game has expanded its horizons!
----------------------
Join space travel! You have access to huge star systems with unique planets and events! Visit different locations, fight both in space and on the planets, extract resources, find treasures, trade and explore the unique environment of every region of the universe!
----------------------
- Roguelike. You travel through star systems, you meet various game objects: planets, space patrols, merchants, pirates and containers. Each time the events will happens differently.
- A variety of opportunities. You can fight in space or on the planet, you can just travel the universe. Visit cities, enter buildings, mining resources, trade or speack with the people of the planets. Buy yourself a new ship, upgrade it and hire a whole army of the crew!
- Planets. The planet in the game is not just a decoration. This is an interactive huge object on which we can land. The planet is separated into regions, and regions into locations (for example, city, forest, military base, etc.). Planets can be of completely different types: terra, rocky, volcanic, gas, etc. Each planet has its own conditions - somewhere there is no oxygen, somewhere there is hellish heat or cold, and somewhere there is a toxic atmosphere. For each condition will have to pick up the crew and even the ship.
- Space. Travel among the stars and find something new. The galaxy is separated into sectors. Sectors include in himself star systems, between which we can move by means of hypergates. All the star systems in the game are not fiction, but taken from a real galactic map. For example, the first sector consists of real stars Proxima, Alpha and Beta Centauri, as well as the star Luman-16 and the star Barnard.
- Battles. You can meet various enemys and fight both in space and on the planet. Experience the combat power of your ship and crew! Large choice of modules, crew members and ship hulls.
Use different battle tactics - blow up the enemy with torpedoes, or take him to the boarding.
- Economy. You have a personal space station from which you will go on long journeys. Accumulate the property! You can both buy and find various items.
- Passion. be careful, during the trip you can lose the ship, the total crew and the resources obtained. The stakes are high. If you lose the ship, you can restore it for a part of the total cost.


What game will be in the future?
I plan to expand a lot the above basic features. One of the priorities is the cooperative. Just imagine how it will be cool to go on a dangerous journey with friends, fight side by side and get trophies.
There will also be a lot increase in content - new equipment, locations and planets as well as star systems. Such small joys will be introduced as mining of ore from asteroids in space, landing on space stations, crafting items and buying a personal base on the moon.

The journey has begun!