NOTE: Some users are experiencing issues seeing Sunset Isle correctly after patching to the latest version. If this is the case please perform a force re-install. Click here to learn how.
Sunset Isle Update
Client v. 1.5
So we've mentioned several times that we've been working on replacing Sunset Harbor with a bigger more exciting area called Sunset Isle. We've spent the last three months building this new area from the ground up and are very happy to say that the day has arrived where you can all see what we've been working on.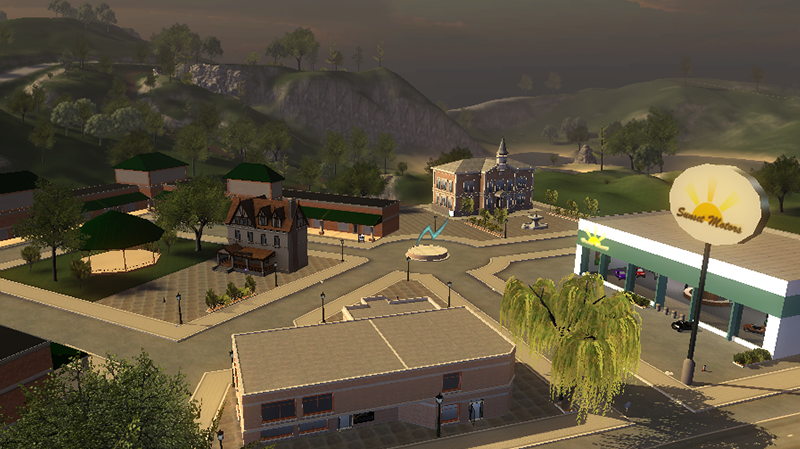 Sunset Isle is over 5 times larger than our previous public hub area and there is a lot more to see and explore.
Earlier this year we released the NuVO Zip and after doing so we realized we needed more places to drive. We added a road in to Sunset Harbor and planned that as phase one to further additions to that area. After further review of our plans we realized Sunset Harbor just wasn't right to accommodate our vision for the future, we needed something bigger!
The core focus of Sunset Isle was to create something far bigger and more interesting to explore than Sunset Harbor ever was. We love Sunset Harbor, but we knew we could do better. So after going back to the drawing board we set out to create Sunset Isle. Three months later we have what we were after. Sunset Isle has various locations to find and explore and is a great foundation for other activities we have planned.
After logging in to NuVera Online you can visit Sunset Isle by clicking Destinations->Public Places and then clicking the Sunset Isle button in the lower left of the window.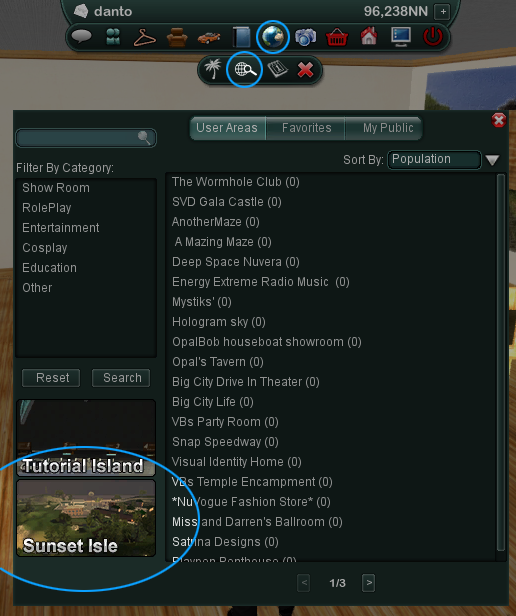 New Map System
As part of the new Sunset Isle update we've added in a new minimap/map system which is available in both Sunset Isle and Tutorial Island. At the top right of the screen you can see the new minimap. Clicking the globe icon on the outer ring of the minimap will display the fullscreen map. This will allow you to get a lay of the land and see various points of interest to check out. Other players in the area will also be visible and mousing over their icon will display their username.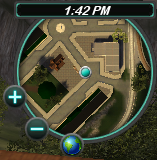 So come one and all and explore and relax at Sunset Isle!
Release Notes
[Updates]
- Sunset Harbor has been replaced by its bigger brother Sunset Isle
- Sunset Harbor button in Places interface replaced with Sunset Isle button
- New Minimap/map system added for Tutorial Isand and the new Sunset Isle
- Current time info added back in as part of the new minimap design
- Tutorial Island minimap/map shows information totems as question marks so users can see where they all are on the map
- Updated some signage in Tutorial Island
[Fixes]
- Fix to anti-aliasing which should now correctly show smoother edges on high quality
- Fix to some object menus not working correctly
- Fixed issue with title appearing over your avatar when changing active title