Enjoy!
And for those who cannot watch the video right now, we've also posted the update in text form below.
We have just come out of our annual summer break, where we pause alpha testing to add larger features and catch up on old bugs and wanted to share what we have been up to over the summer with you.
So, let us take you through some of the things we've worked on and changed since last time. In general news, after long deliberation and many tests over the past three years, we have decided to do away with fully dynamic lighting, as we concluded that it does not meet our standards. If you ever thought in the past, that "I love that they are remaking it, but the maps look somewhat bland.", then chances are that was due to the dynamic lighting. Instead we are now using more traditional static lighting so we have more control over how our maps look and make it try to look as realistic as possible. Coincidentally, performance has improved as well.
The road leading into Carentan: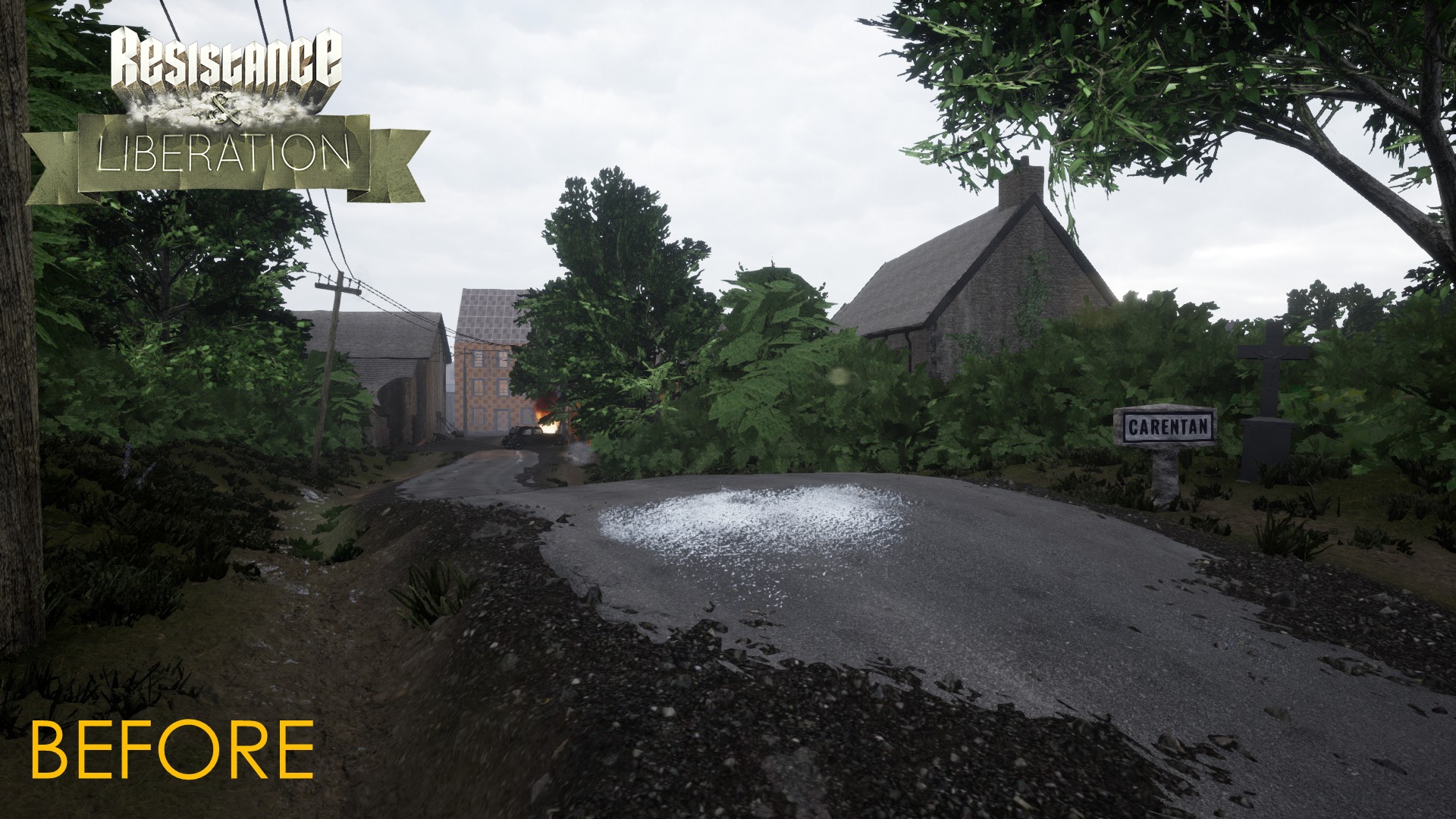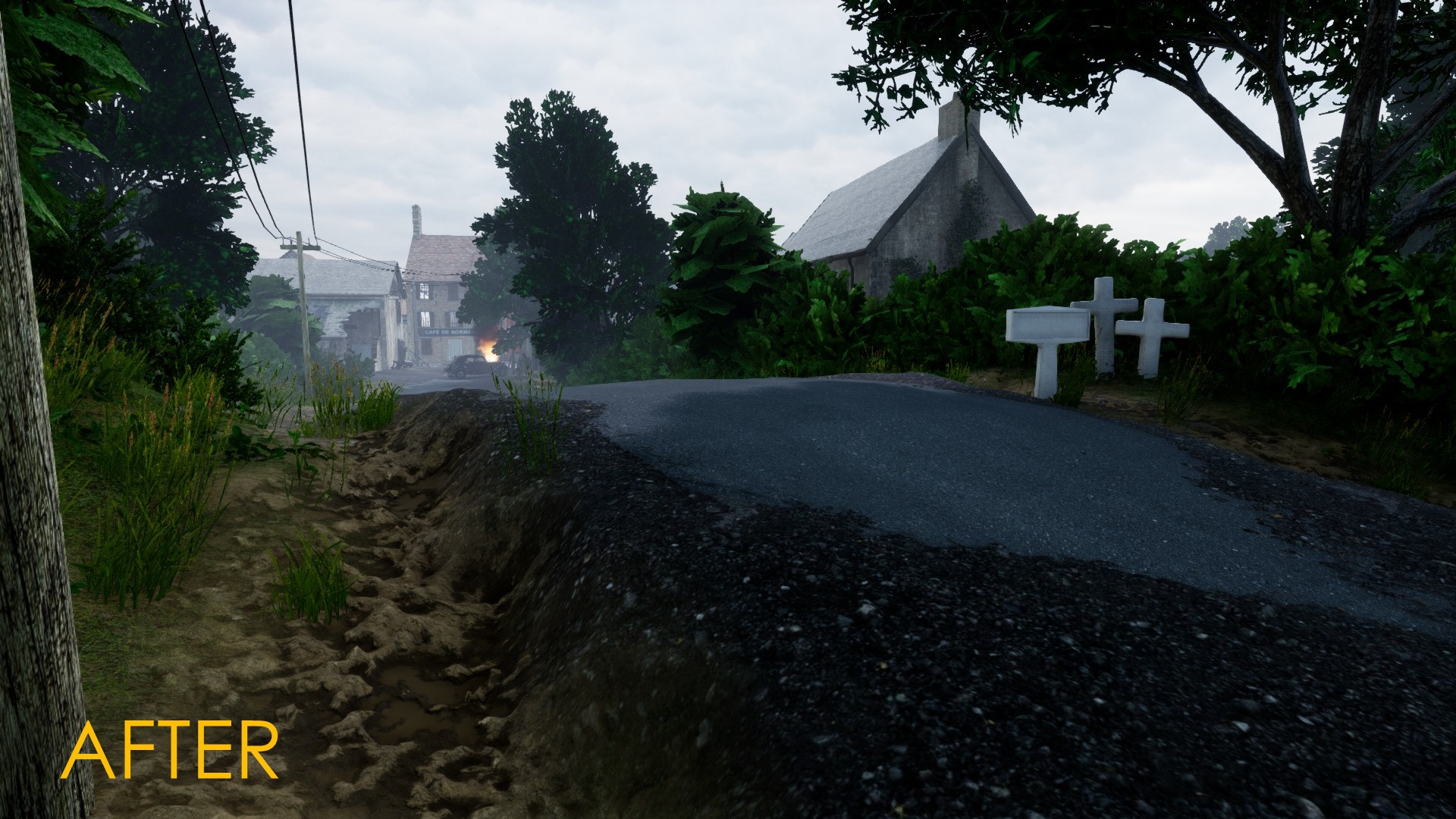 The factory in Carentan: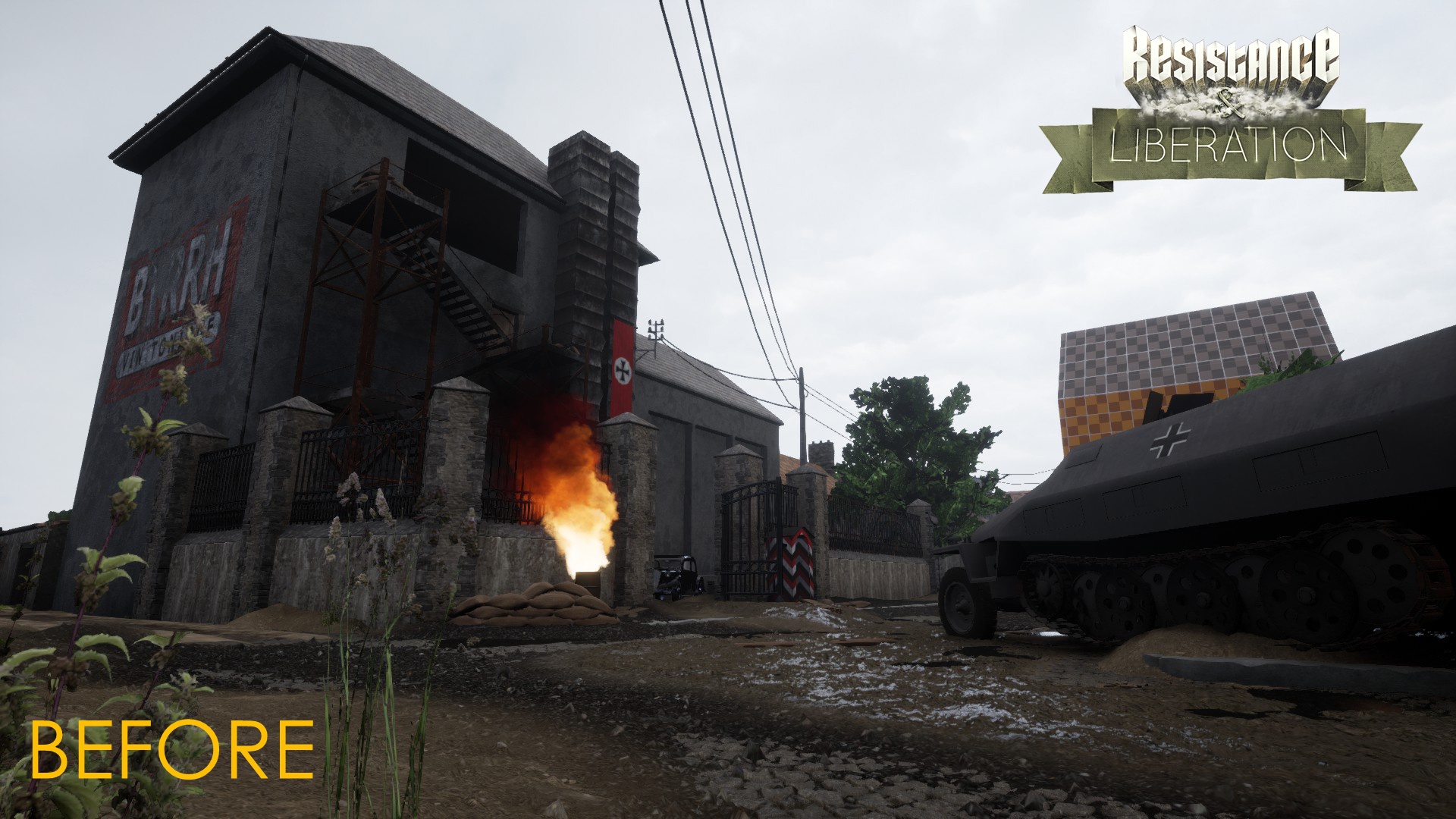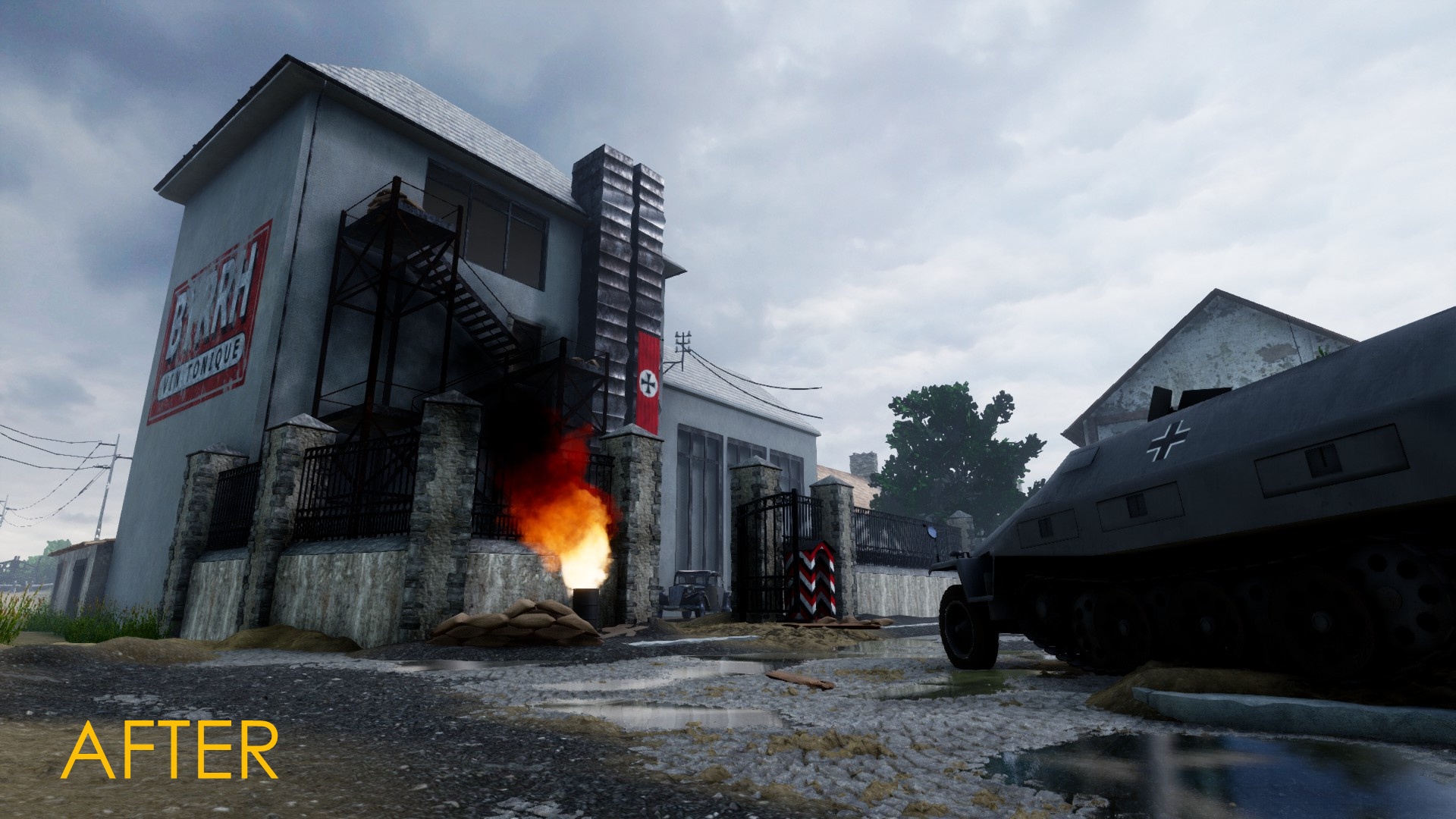 The backside of manor in La Fiere: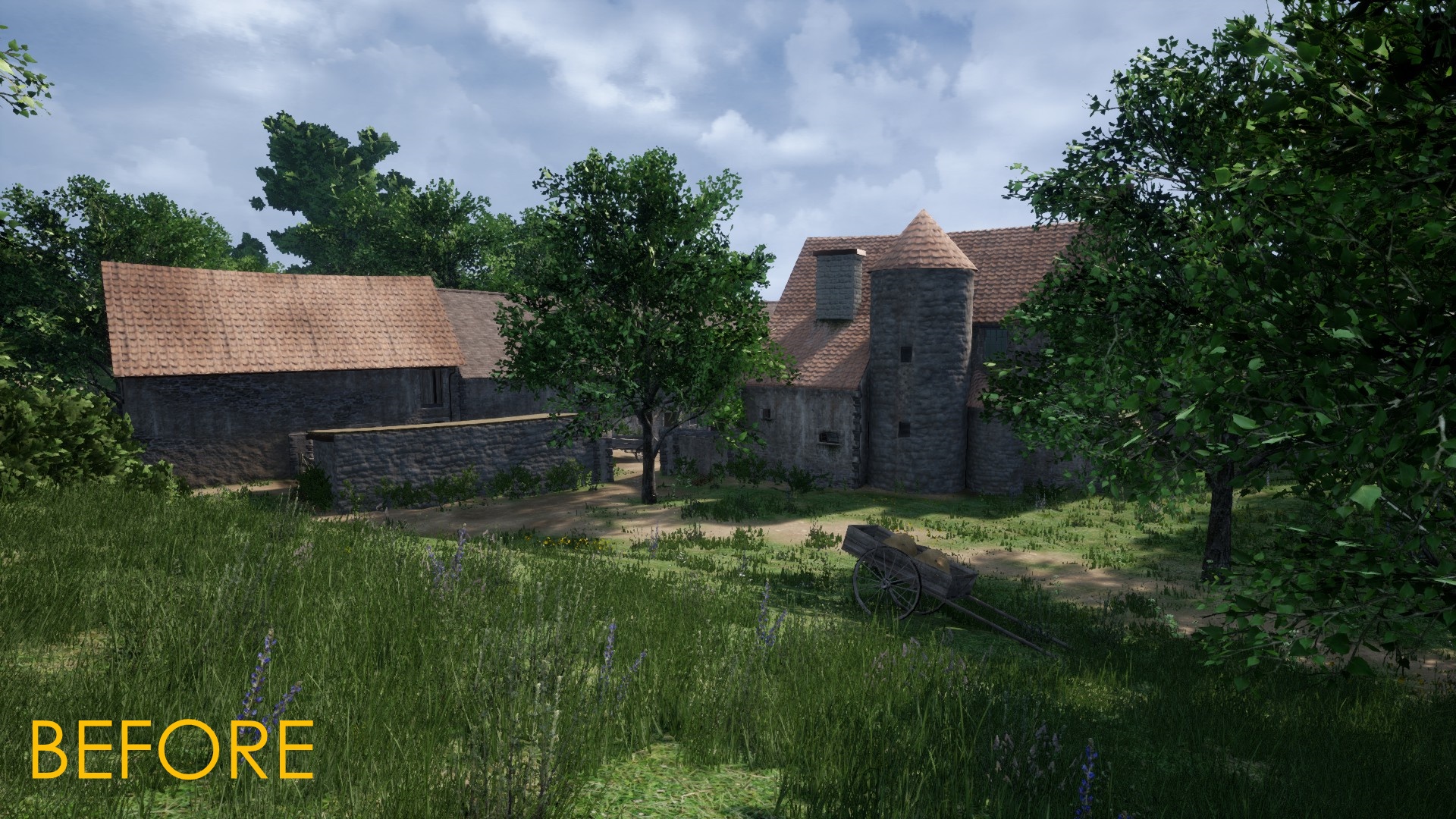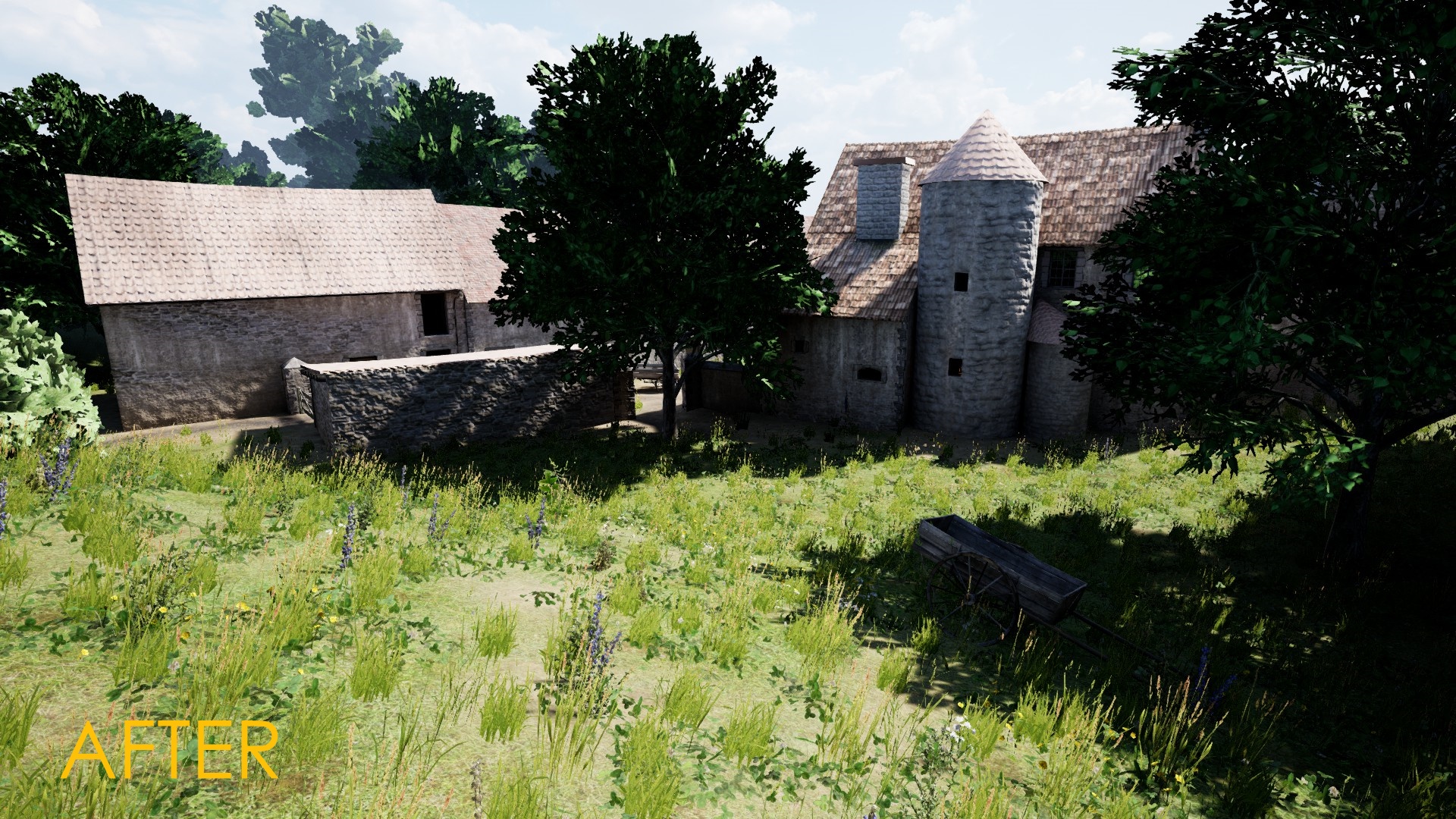 Binary has been updating the visuals on Carentan and changing some of the routes to the objectives after gathering plenty of playtest feedback.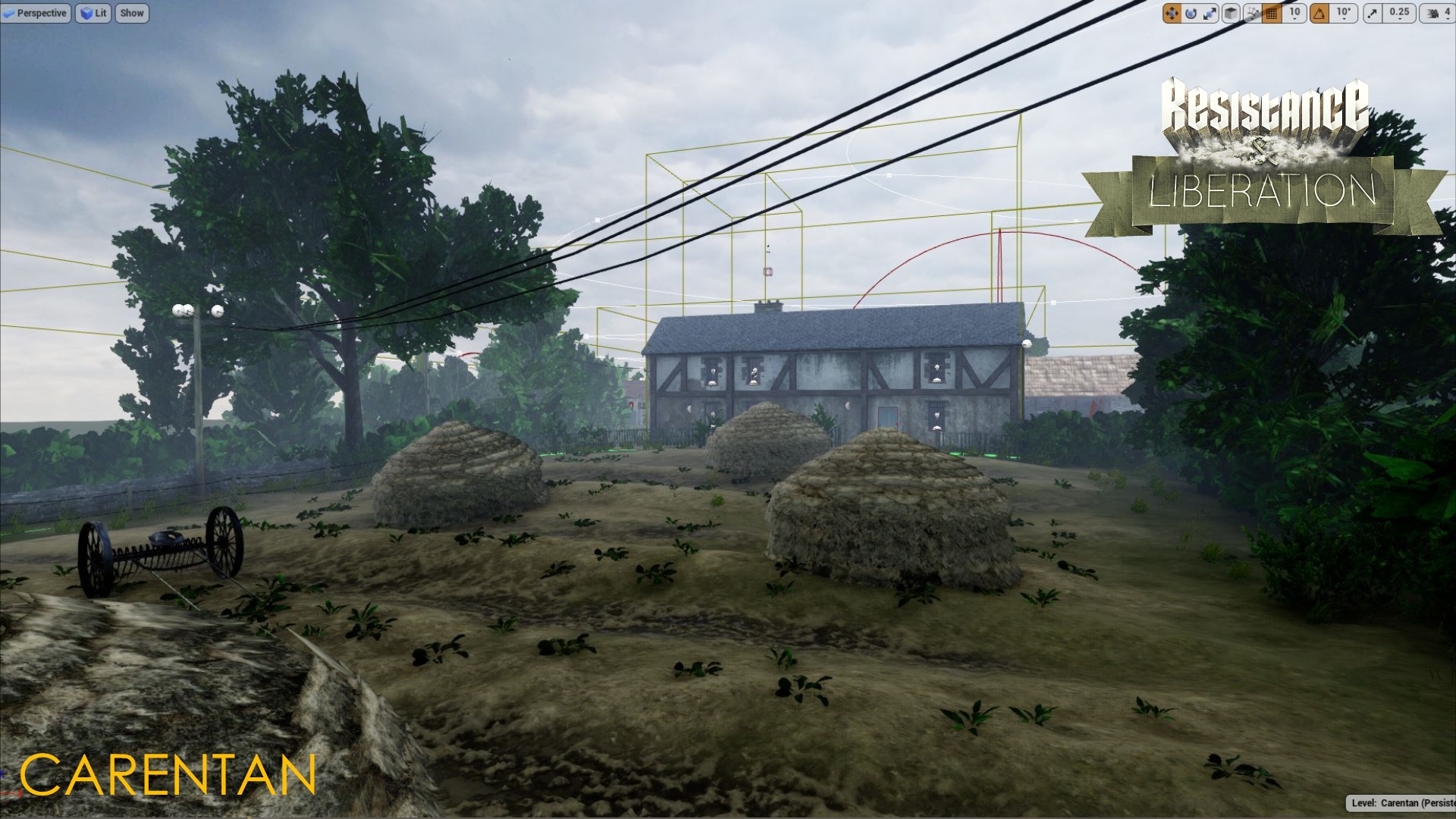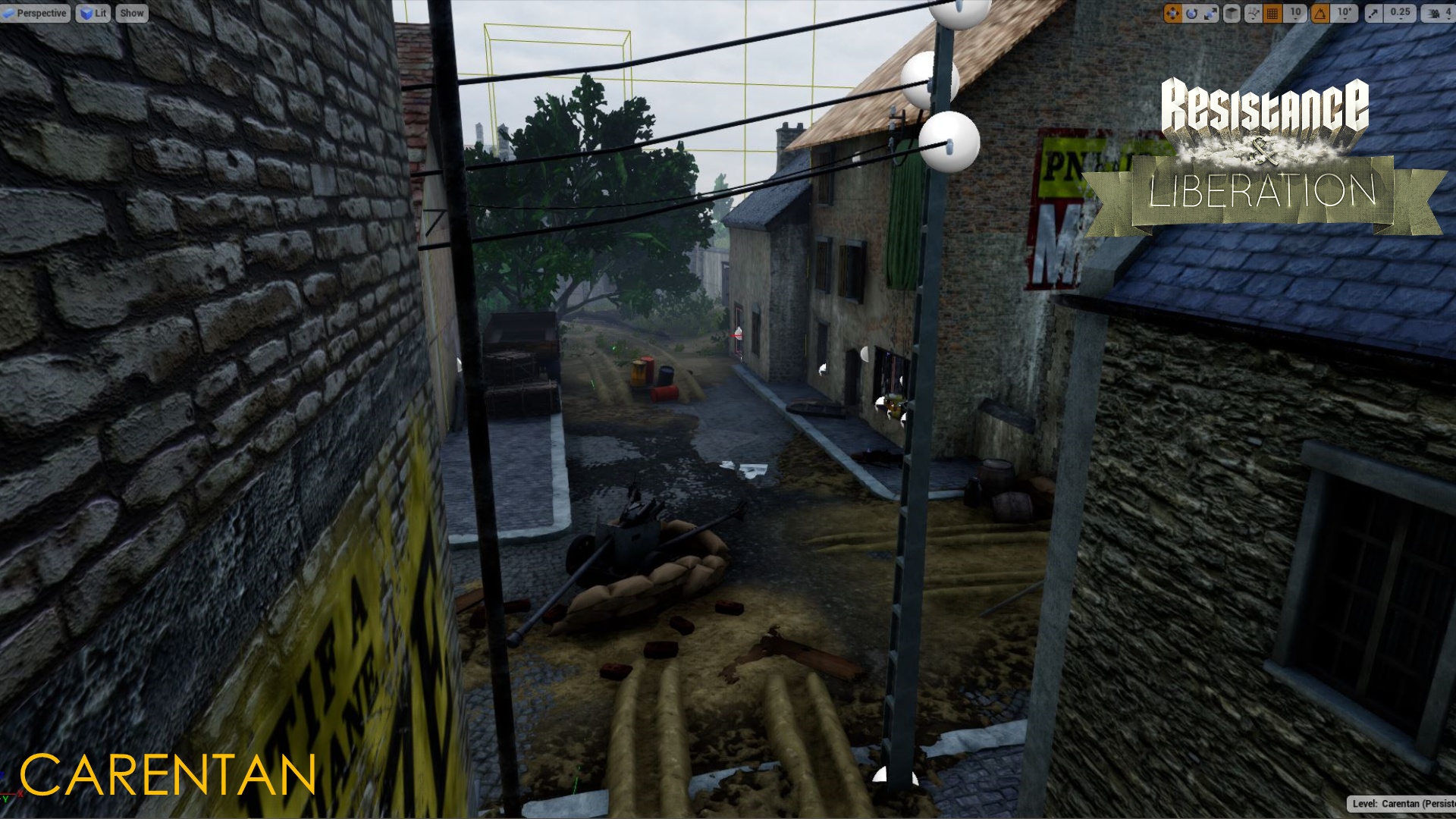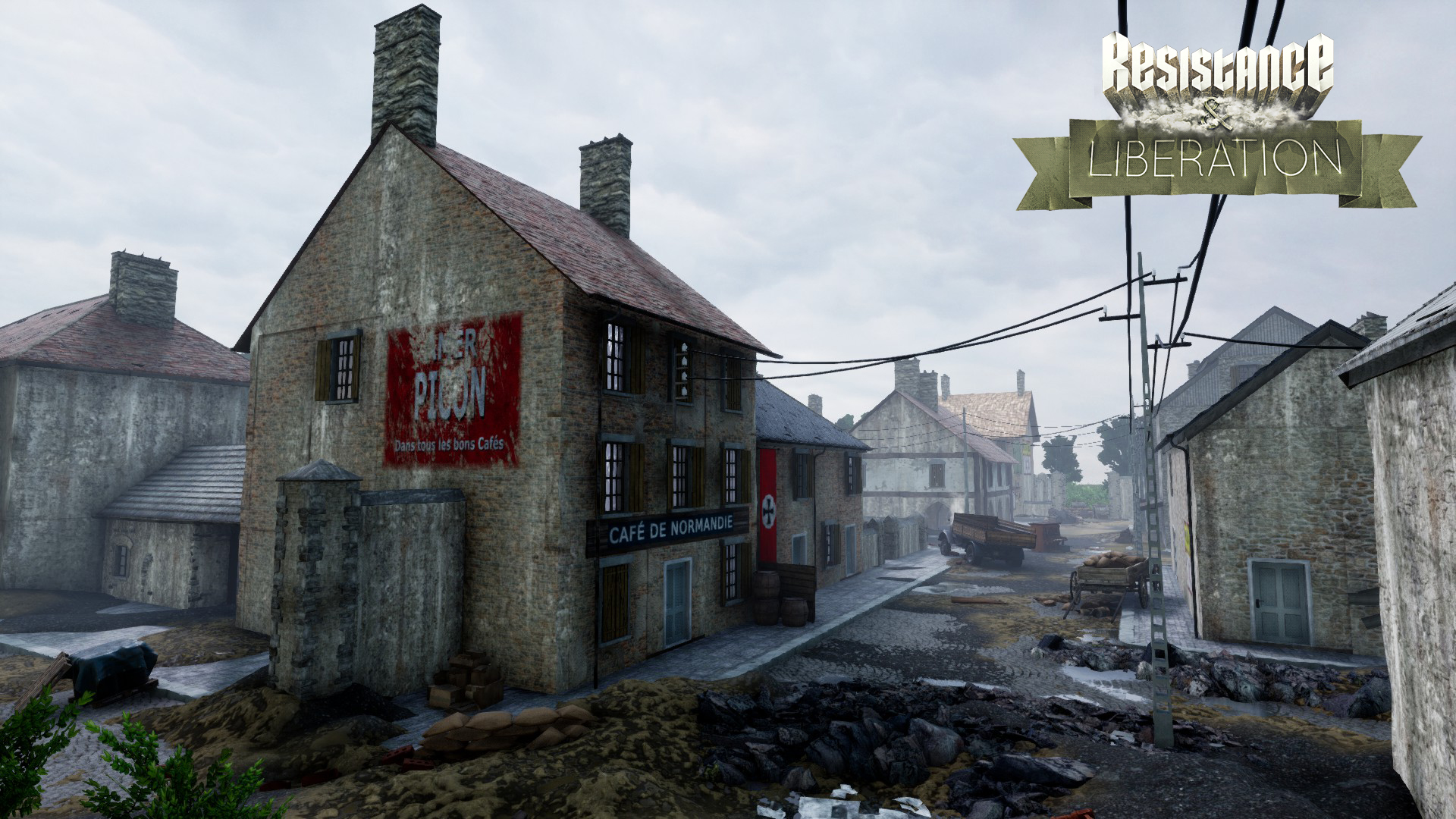 Another task on his plate is updating St Marie du mont and bringing it up to speed. He has done a tremendous job so far and things are starting to look very pretty.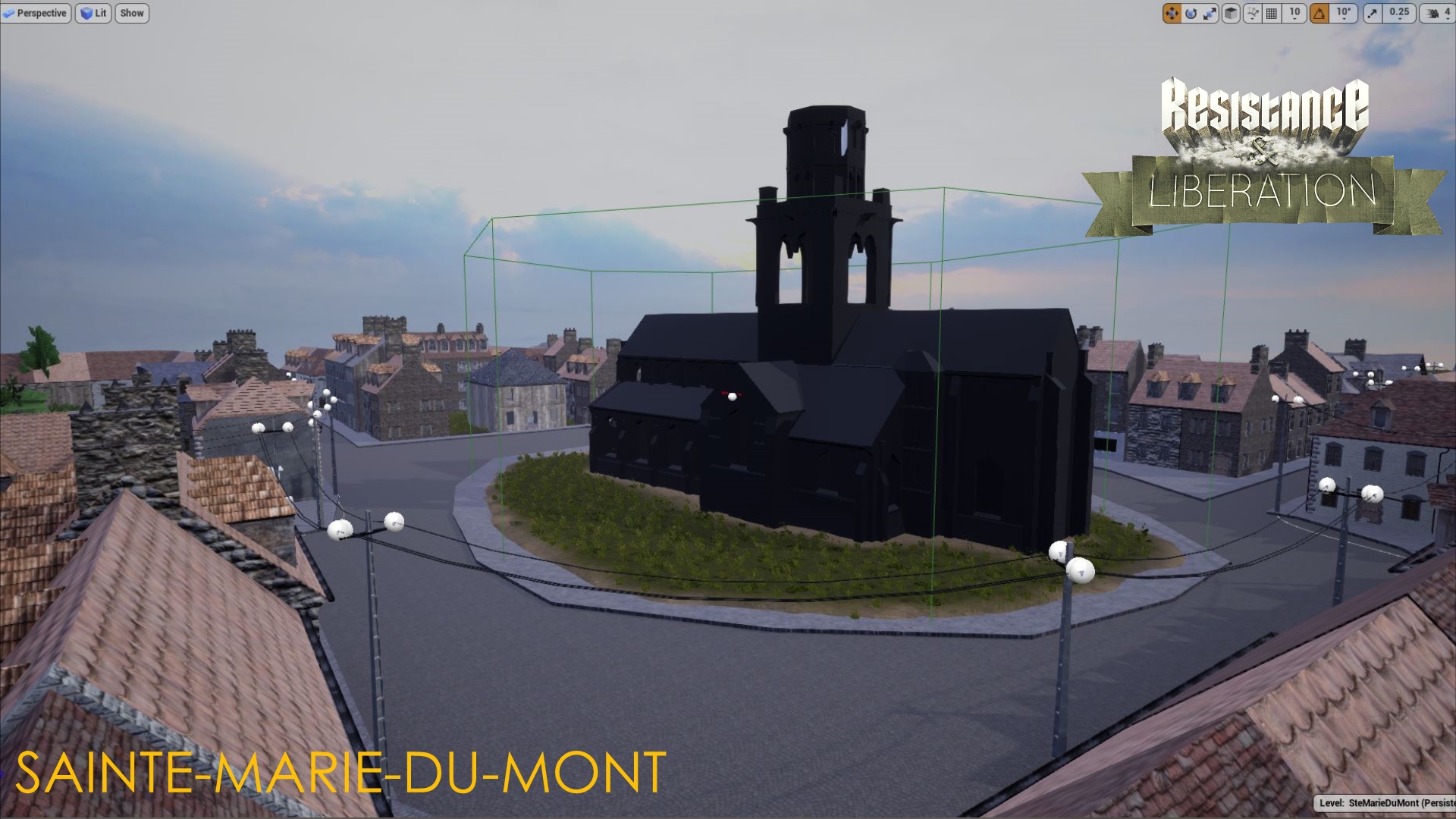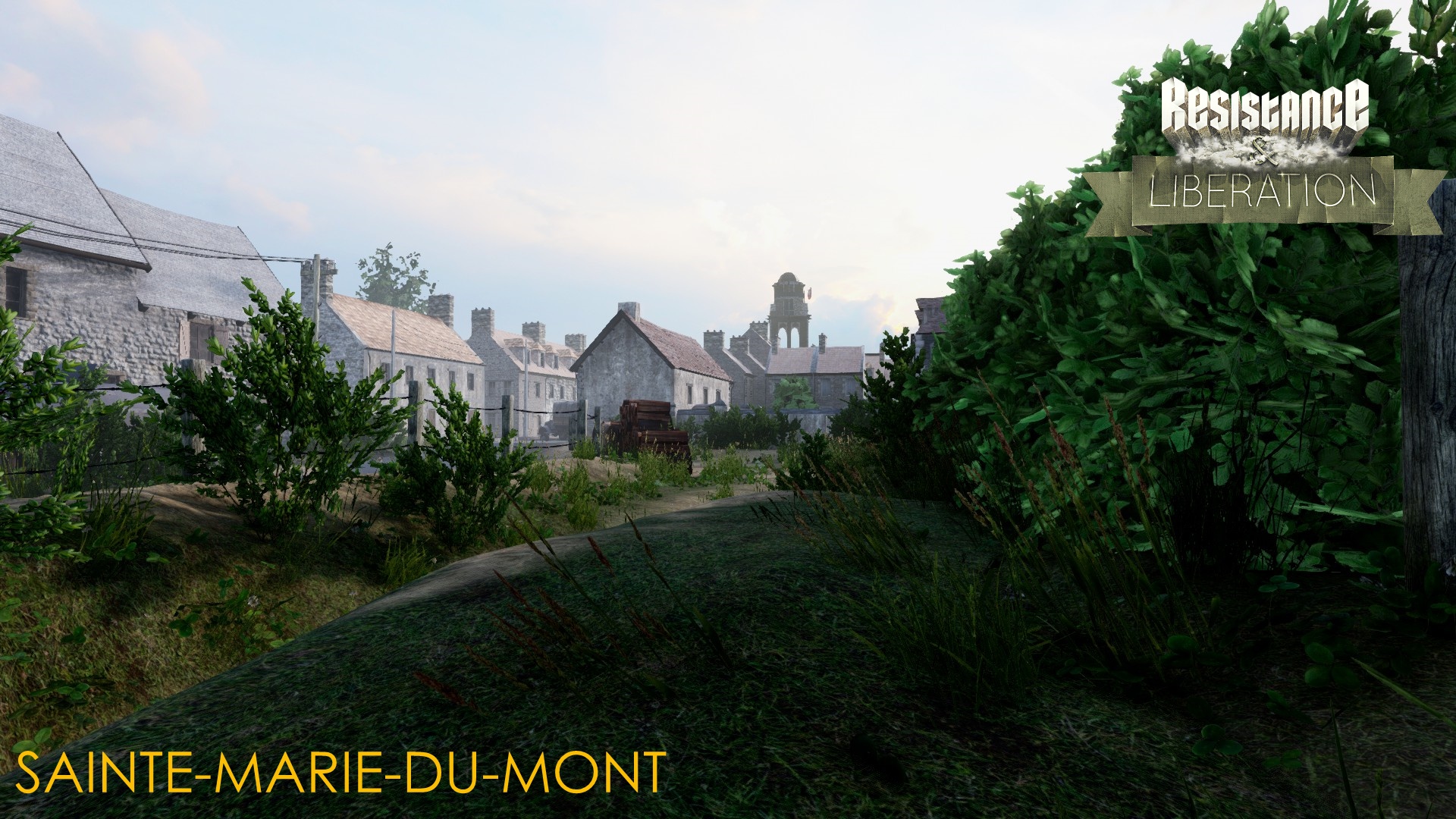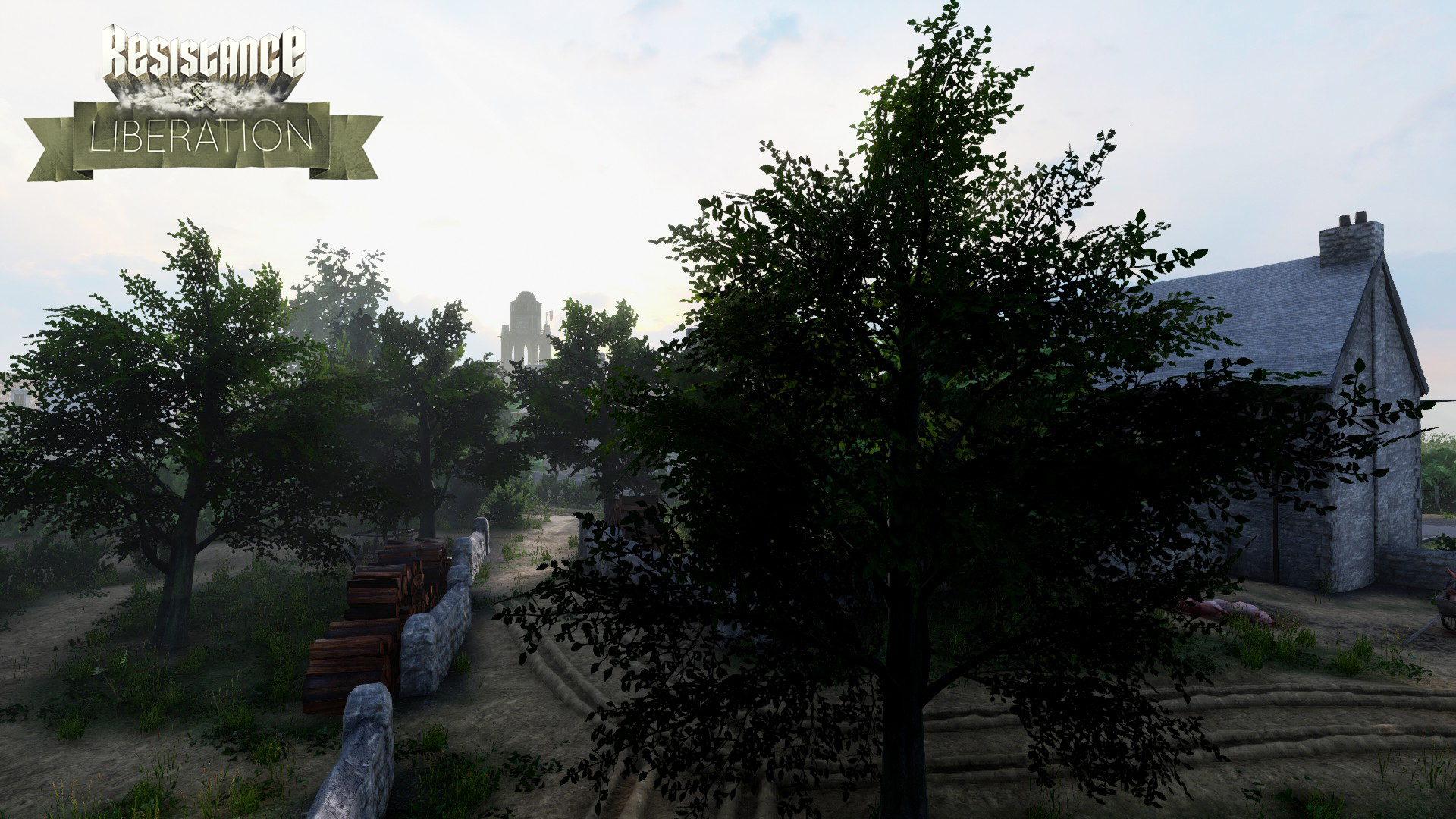 Speaking of pretty things, he went a step further by updating and making new landscape materials with the Quixel mixer and CC0 textures!
Stefan has not been sitting still either! He has started the remake of St Come du mont, the very classic that was his first piece of work in RnL Source fifteen years ago. Let that sink in! The map is still in its early stages but it's coming nicely together and he can finally build it the way he wanted to back then, before he ran into limitations that Source Engine has.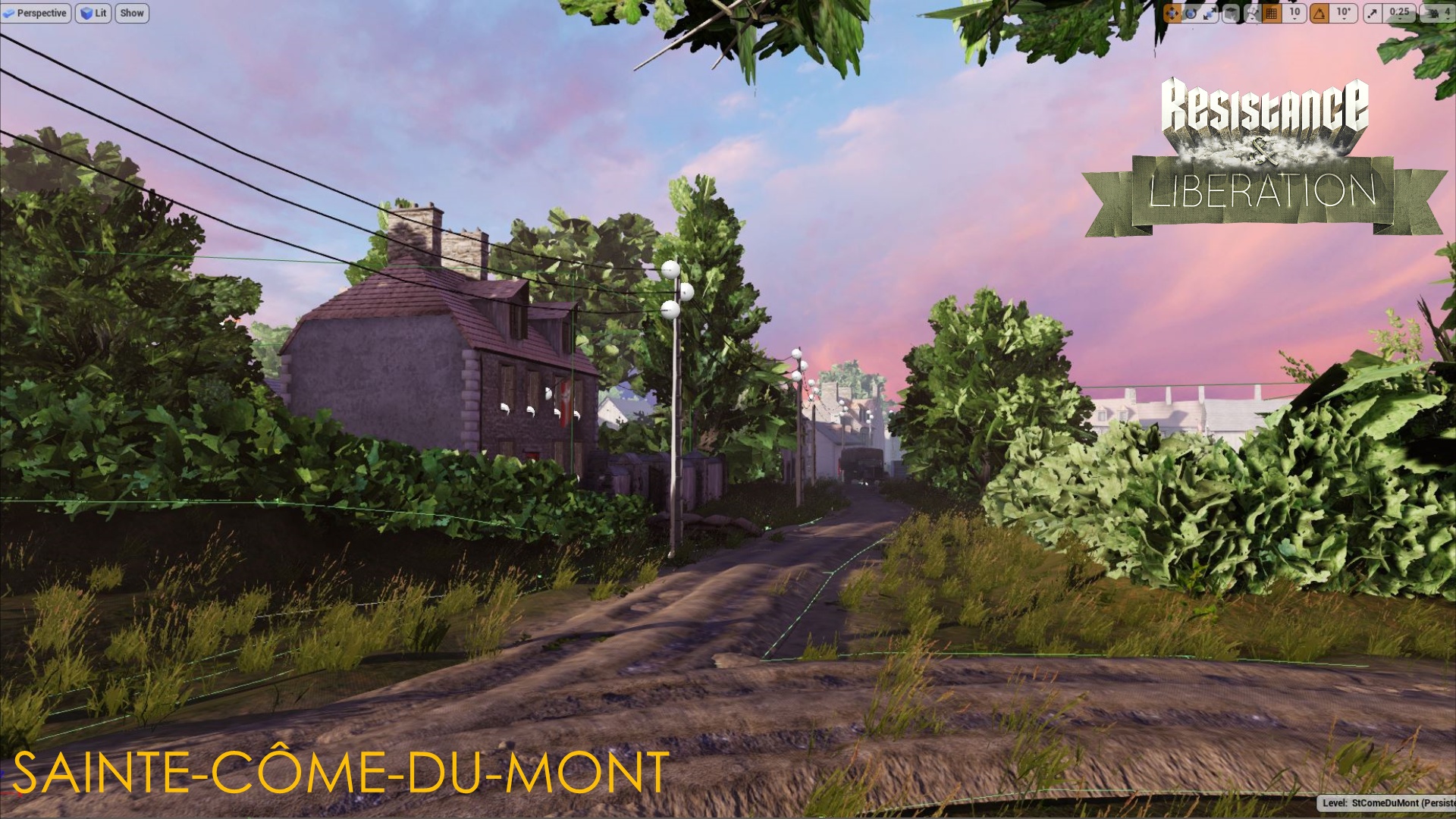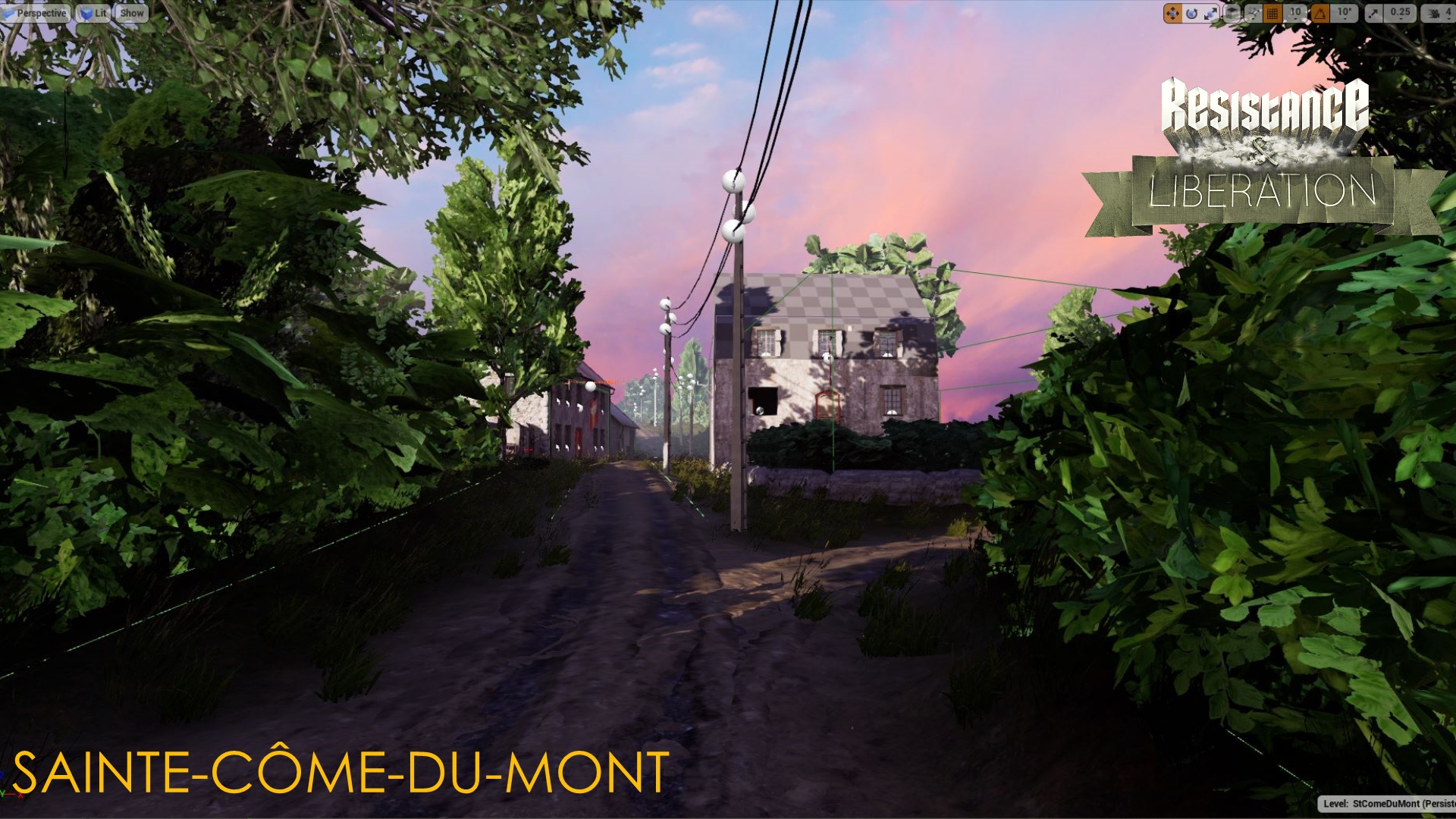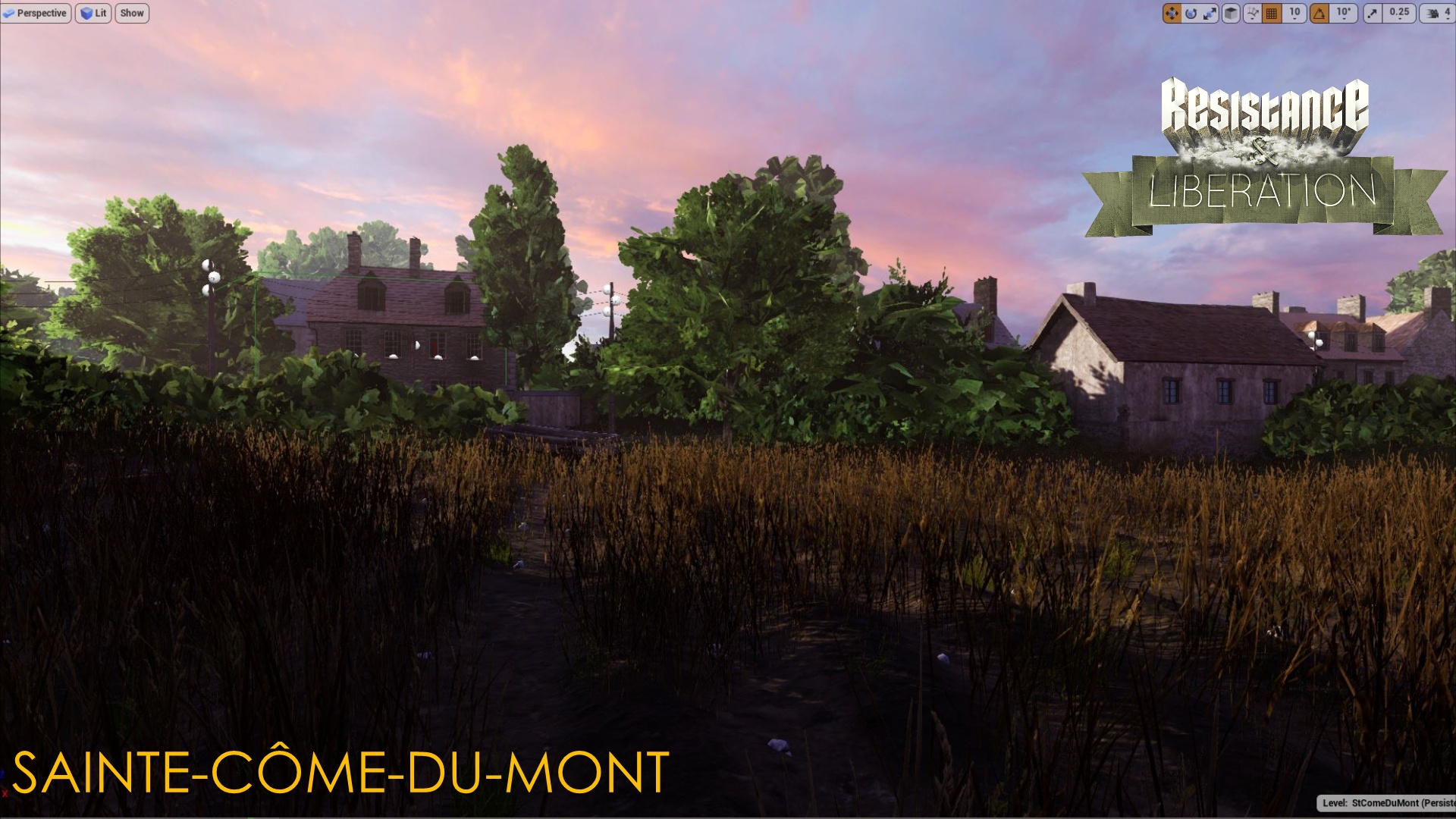 As we progress in development, that also means we progress in adding features creeping up towards being feature complete. Stefan made sure of that, one of the many features he added is prone. Especially the Machine Gunners are happy with this since you can deploy the MG on the ground.
The machine gunners don't have to be worried when running out of ammo either, since you can drop and pick up weapons and ammo.
To add realism to the movement when you get hit in the legs, you will walk significantly slower!
Also arms are a weak point now, having a chance to drop your weapon when you get shot in them. You better protect those legs and arms!
We noticed in the Source mod that admins like to customize aspects of their round like tickets, round time etcetera. That's why Stefan has worked on having all of that customising in one place in a separate admin menu! Changing thing on the server as easy as a few clicks!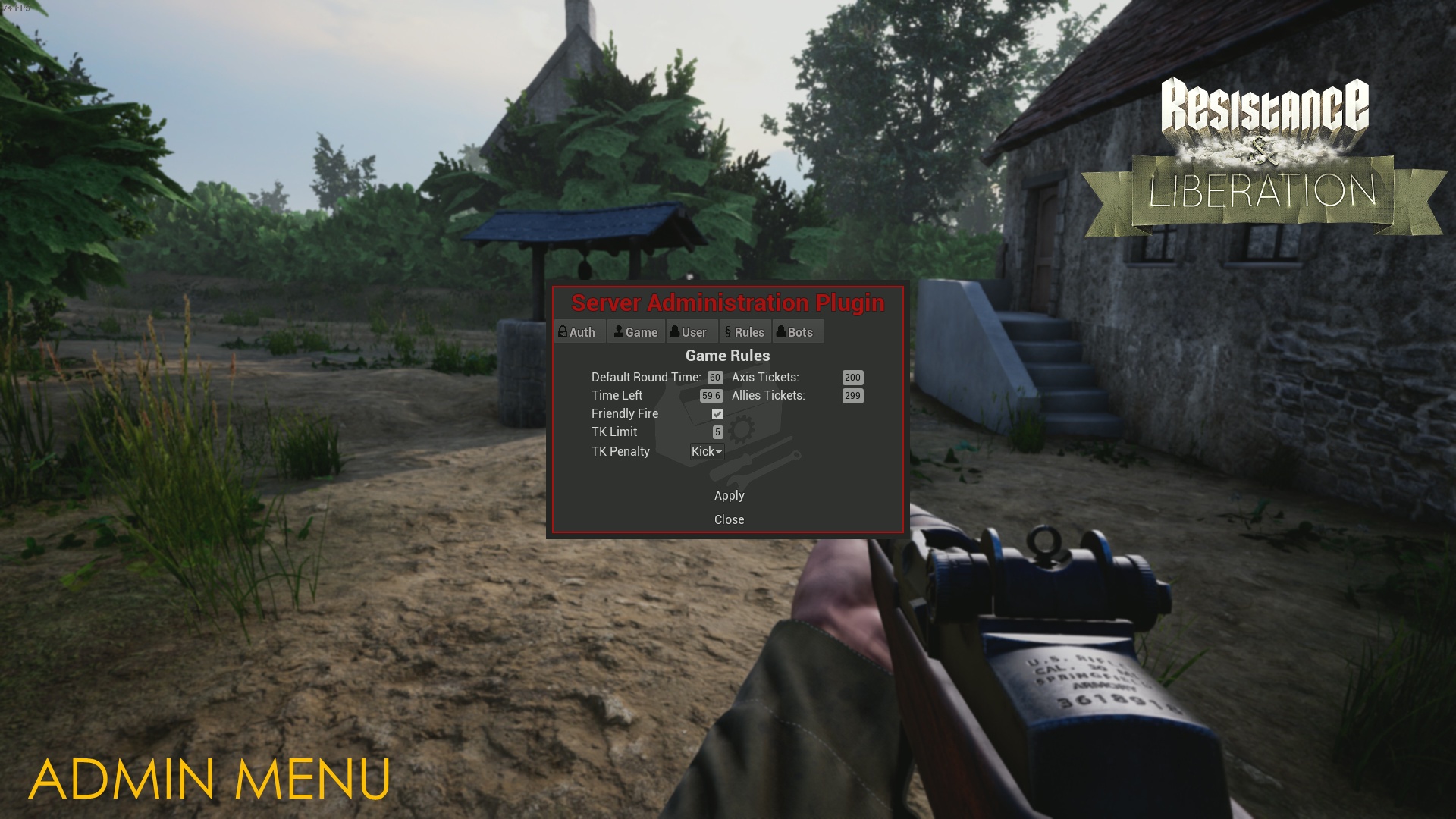 We've read a bunch of comments on the last update video from you guys about the sounds not sounding as good you'd hope for. That's why Son, our sound designer, with the feedback gotten from the community and the play-testers, updated several sounds from the game! For example the M1 Garand and K98. He and Stefan, also, worked together adding the first version of suppression in the game. Now you'll know that you're actually getting shot out so you better get in cover! (See here)
To set dress our roads, Hans 'Yukzx' has created some awesome 3D models like a handful of vehicles being the WC54, R35 and the famous Sherman!
And to set dress some farm locations, he has modelled a cow who sadly got shot to death.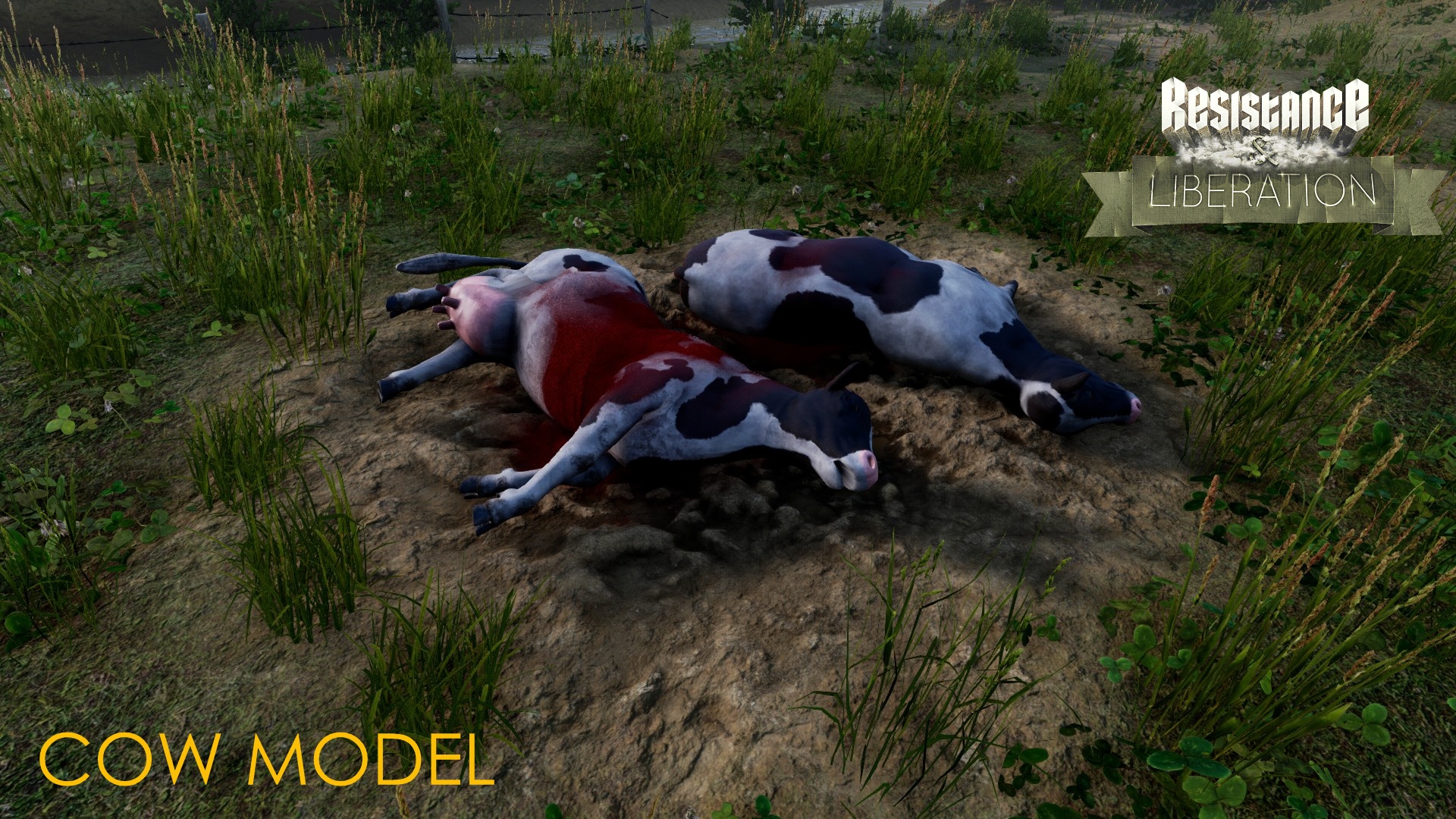 On the weapon side, he has updated a bunch of weapon models that could use a make-over like the MG42 and P38.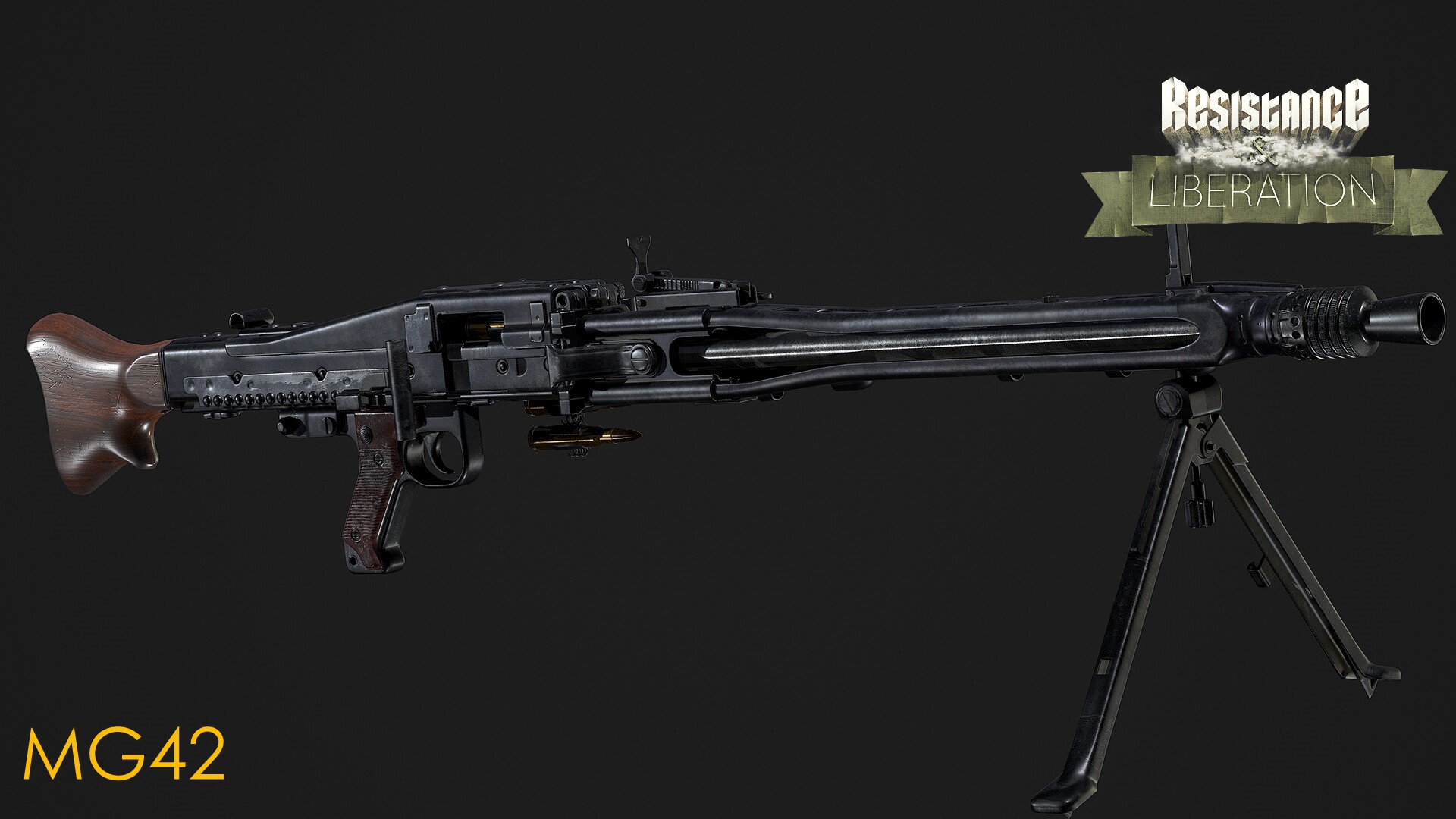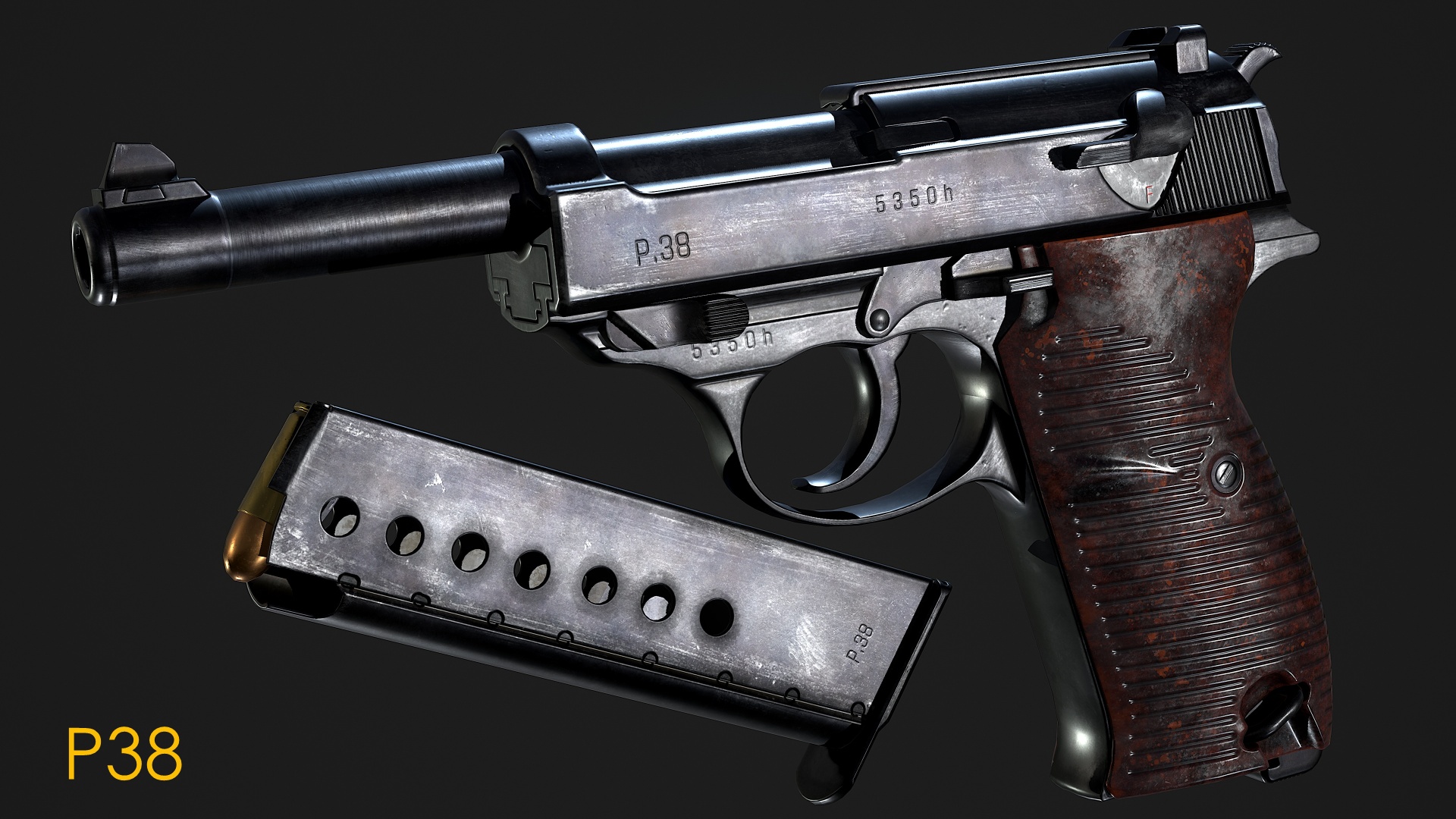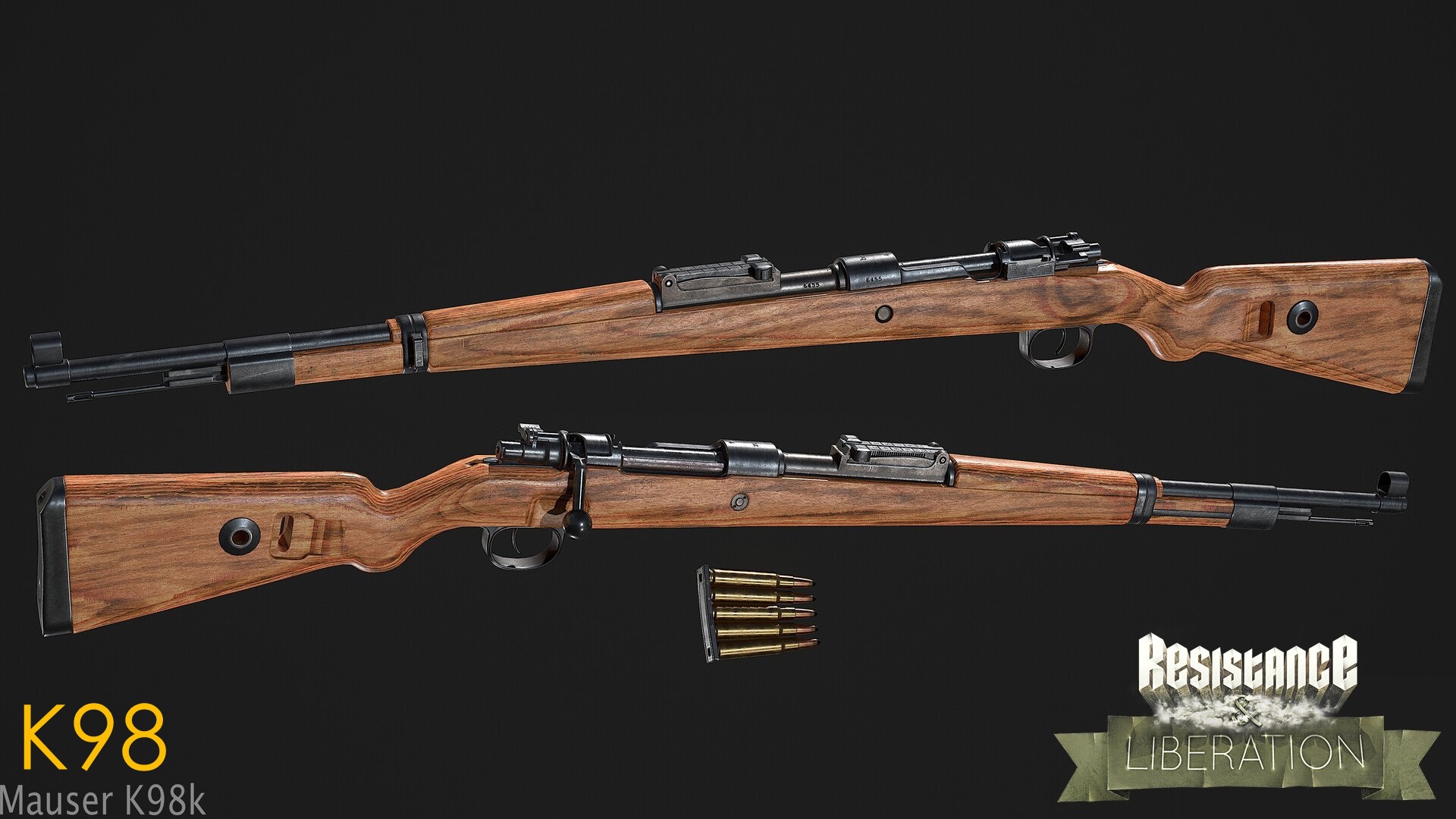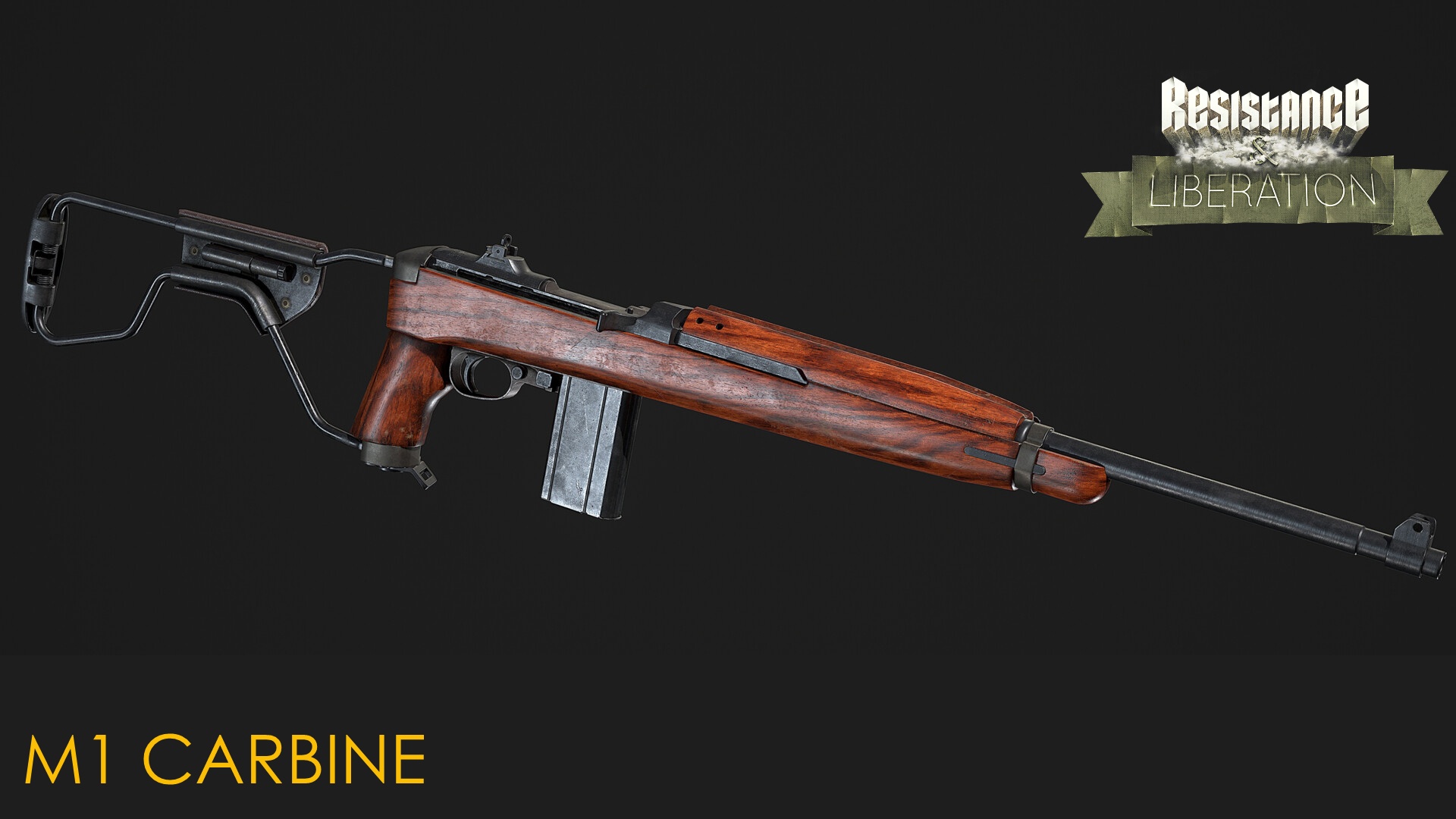 He also made the first person animations smoother when handling weapons.
Binary has been updating the main menu and UI to make it more pretty and user friendly! Like updating the colors, texts, sound and even a dynamic background in the main menu!
He also gave the loading screens for La Fiere and Carentan a new lick of paint!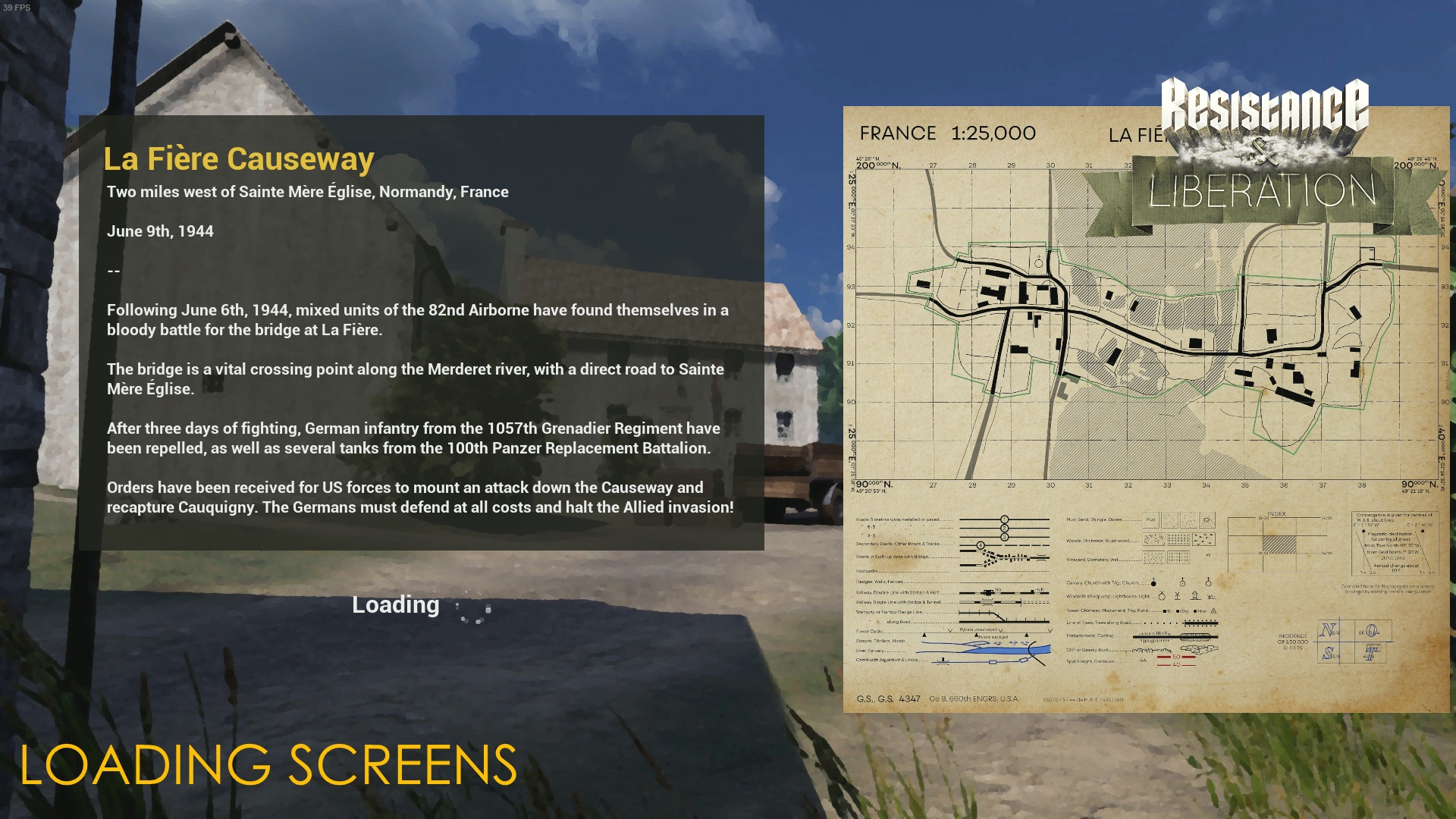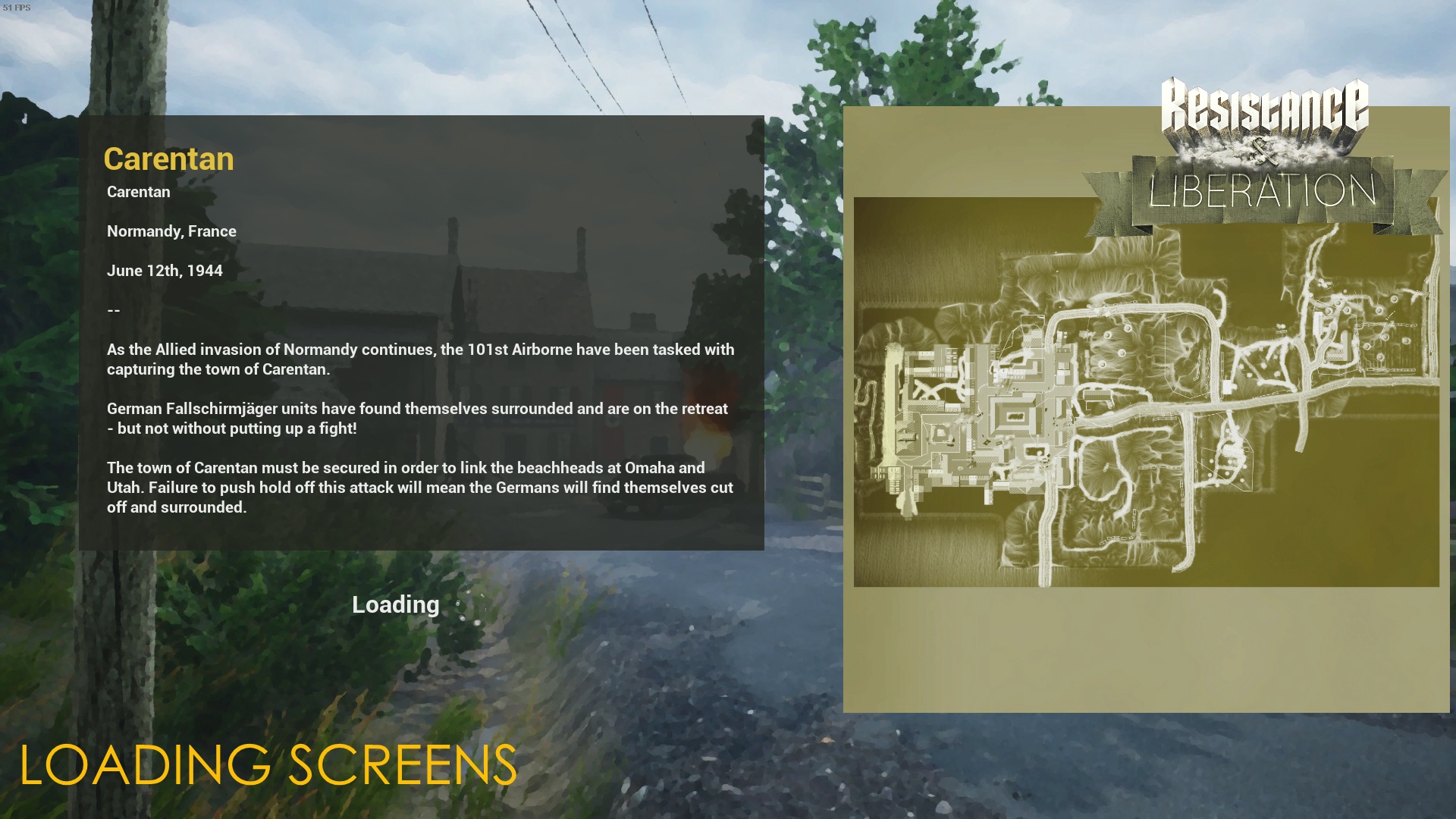 Lastly, the development team has donated some of their own cash in adding a foliage pack from the UE market place! This hopefully means that in our next news update, you will see some updated foliage!
Finally, Don't forget to follow us on our social media and Discord server!
We're always looking for new members to join our team and help us make this game look and play great again. The people we require most are Level designers, 3D modelers and programmers. If you think, you can help, don't hesitate to approach us. If you want to help, but think your skills are not sufficient yet, contact us anyway. This team is a place where people can grow over time, we do not expect Triple A level quality over night. That was it for this update, if you have any questions, don't hesitate to post them in the comments below, and stay tuned for more news updates coming in 2019!