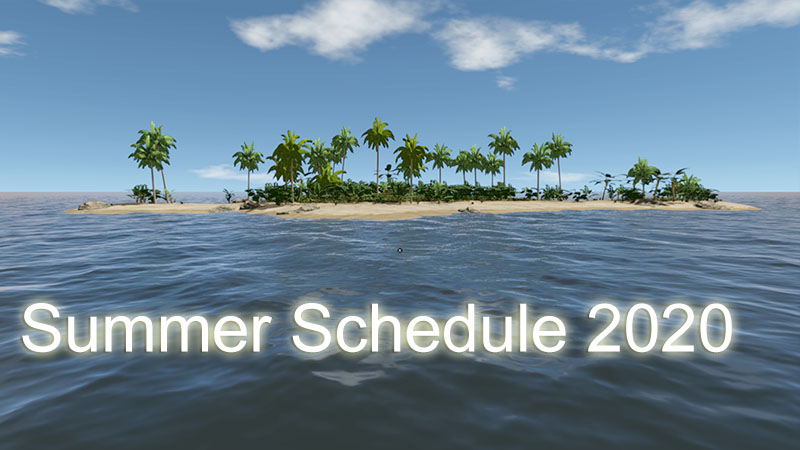 Hi everyone,
the summer is finally here and in this short announcement we would like to inform you about our summer schedule.
We are leaving to vacation with our families and in between we are also going to work in our full time jobs which means stress in general so we can't guarantee there will be regular updates during summer time.
The last regular pre-summer release was published last week, on June 12th. We plan to release the next game update on September 4th. During the stretched interval between these releases we plan to work on some interesting and unique features that need more work and we hope you will like them. From September we plan to resume our normal schedule and will return to release an update every 4th Friday.
With the help of our community we together have done a big amount of work and laid down a very good foundation to further improve our game to all our liking.
Thank you all for all of the feedback, ideas and suggestions and for the patience during solving issues!
We wish you a very nice summer and good health and we hope to continue together with our work relaxed and well rested.
Best regards,
Gamers4Gamers Team.