We have been out on Early-Access since August 29th now and we have added quite a lot of content over the last few months and with this big patch we are introducing our USP to the game. Which is the summoning of animals via totems and being able to control and play as deadly creatures such as the saber-toothed tiger or the mighty mammoth. What do you need in order to play an animal in the world of Stone Rage?
First of all you'll need to set foot into the world and perhaps build your shelter somewhere safe from intruders. Craft your totems and stone circles and place them close to each other and then gather the needed ingredients to summon an animal and to shape-shift into the beast. We have added several abilities and game balance preventions tied to stamina to prevent overpowered animals. You're not invincible while playing as an animal! You can still die so make sure to defend yourself beforehand. Playing as animal tied to a certain time limit. If that expires, your animal will disappear and you return to your human form. You can break the link early. In this case, your animal will enter a sleep state and you can control your human character.If your animal is dead, you will have to summon a new animal and add new ingredients to the totem again. As for the female human character. We'll add her with our next upcoming patch! She needed some more polish.
This is our first introduction of our playable animals. Expect a lot more in the future updates. We heavily rely on players feedback and we would like to ask you to give us feedback on our discord channels so we continue to fix and improve our systems! Also by sharing the word about Stone Rage you tremendously help us out and the development.
Full-Patch-Log can be read here: Store.steampowered.com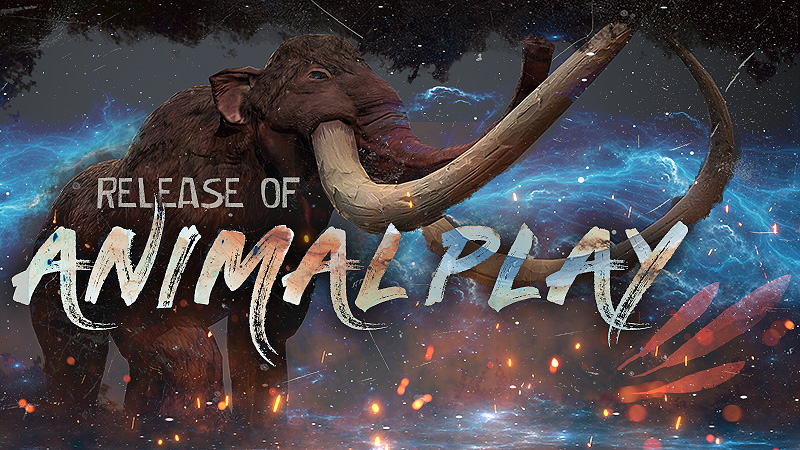 Discord:
Discord.gg
Social Media Links:
SR Website: Stoneragegame.com
Twitter: Twitter.com
Instagram: Instagram.com
Facebook: Facebook.com
YouTube: Youtube.com
Twitch: Twitch.tv
All the best,
Thank you for all your support and love!
Marco Muellner, Project Lead Stone Rage