I'm Still Here
In recent times, many reached out to me regarding the progress of the game. For the past year, I have been busy work work so trying to get free time to work on this game has taken its toll on me. The good news is that the lockdown situation has given me more time to do what I love best, Indie Game Dev!
The first thing I wanted to do was migrate my Unity 2017 to Unity 2019. That was no easy task and required more work than I imagined. I do hope to migrate to 2020 when it is more complete but that is a while away.
Some of the biggest issues were all to do with code and some with broken .fbx imports. After about a week of hard work I am happy to say that it is now fully migrated and I've had a good few weeks now adding new content to the game.
The Butcher Test
The main test after I migrated to 2019 was to see if this scene still worked as it is one of the more simple levels. After a few tweaks to the lighting, here is a taste of what it now looks like.
Cat & Mouse Test
This test showcases one of the nastier bugs I encountered (now fixed). The heart beat is pretty loud here as the Fear mechanic was broken and left the player always in Fear mode.
This is the Blind Shaman hunting you down with her sense of smell only.
Dynamic Music
Something that I don't usually talk about but more work went towards the Dynamic Music Score that will beat your senses down as you play.
New Content
Finally, I had the chance to add new content. Firstly are these lovely little critters.
This raises the important question on whether you take your chances against the baby spiders seen here or the Queen?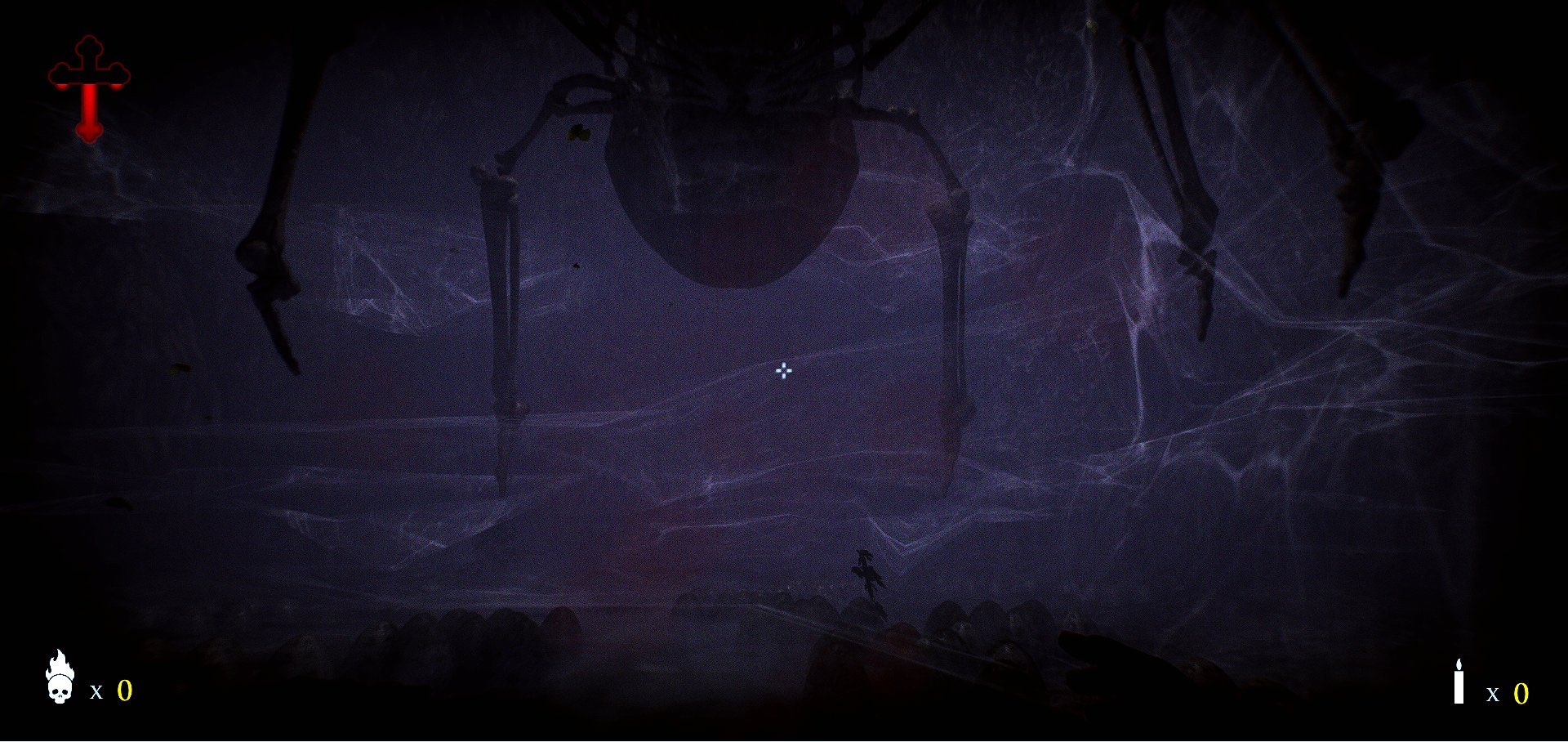 Lastly, we get to meet the Murdered Bride. A life taken away too early and has clearly got revenge on her mind... against anyone that she encounters.