Hey there! David here again to share a piece of awesome news! Stellar Stars has been green-lit on Steam in just 17 days!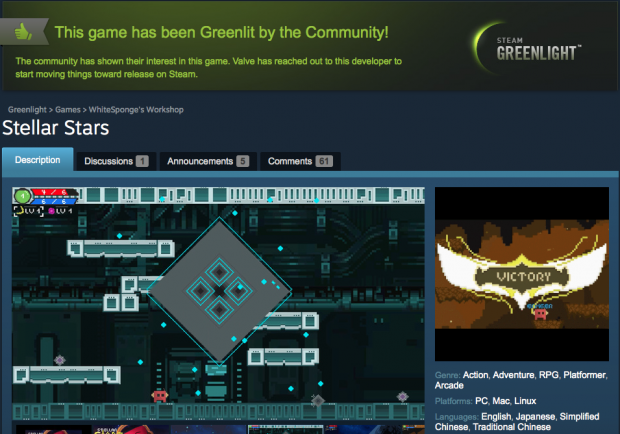 On behalf of the WhiteSponge team, I would just like to thank you for helping Stellar Stars get green-lit! We would not be here without you and we would not have done it without you. We are definitely looking forward to going on this exciting new journey with you!
So look forward to more updates from us! And if you haven't done so, follow our Twitter channel and subscribe to our mailing list so you won't miss any updates!
Cheers!
David