So todays news is short and sweat and all about content.
We started designing this guy about a year ago, and after a hand full of alterations and changes, this is what we came up with. The second mech (The Iron Mason's) is very close to being finished also, so look forward to that!
This is how we started:

Then turned into this: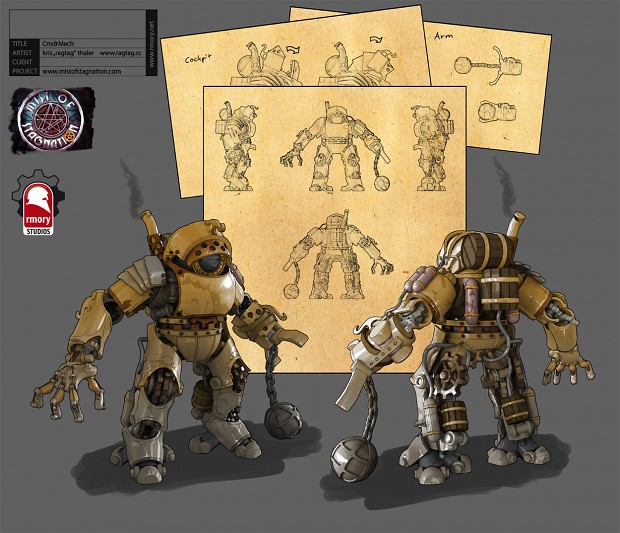 And now I am proud to show you the Northland Pirates Commander
Keep in mind this is still WIP and we have some testing to do in game before we can call this finished, but its a very exciting time around here.
Feedback is always welcome. More to come very soon!