Steam Playtest 2
During the course of our first Playtest in January, we received some amazing critical feedback and bug reports from our community. This gave us an immediate set of priorities to focus on. With the majority of critical bugs now fixed and some the most requested improvements in place, we feel we're almost ready for another round of Playtesting :)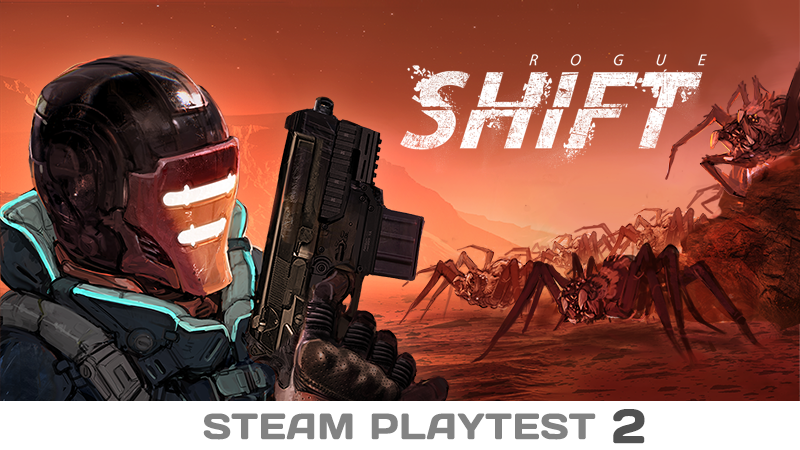 Preparing for Launch
We're launching our second Playtest on Friday, February 26, 11am PST. This gives us enough time to polish the new build and test it very thoroughly, to ensure a smooth and fun experience for all those who join the Playtest. The purpose of the Playtest should be for players to have fun and give us constructive feedback, not to stumble over nasty bugs and have a bad experience.
How to join
Signing up for the Playtest couldn't be simpler. Just click the Request Access button on our Steam Store page: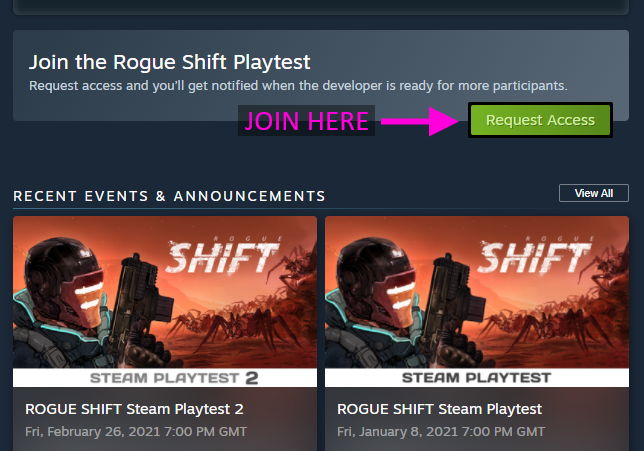 Some footage from Playtest 1
I leave you with some unedited gameplay footage recorded during the first Playtest in January. Hope to see you during our Playtest!