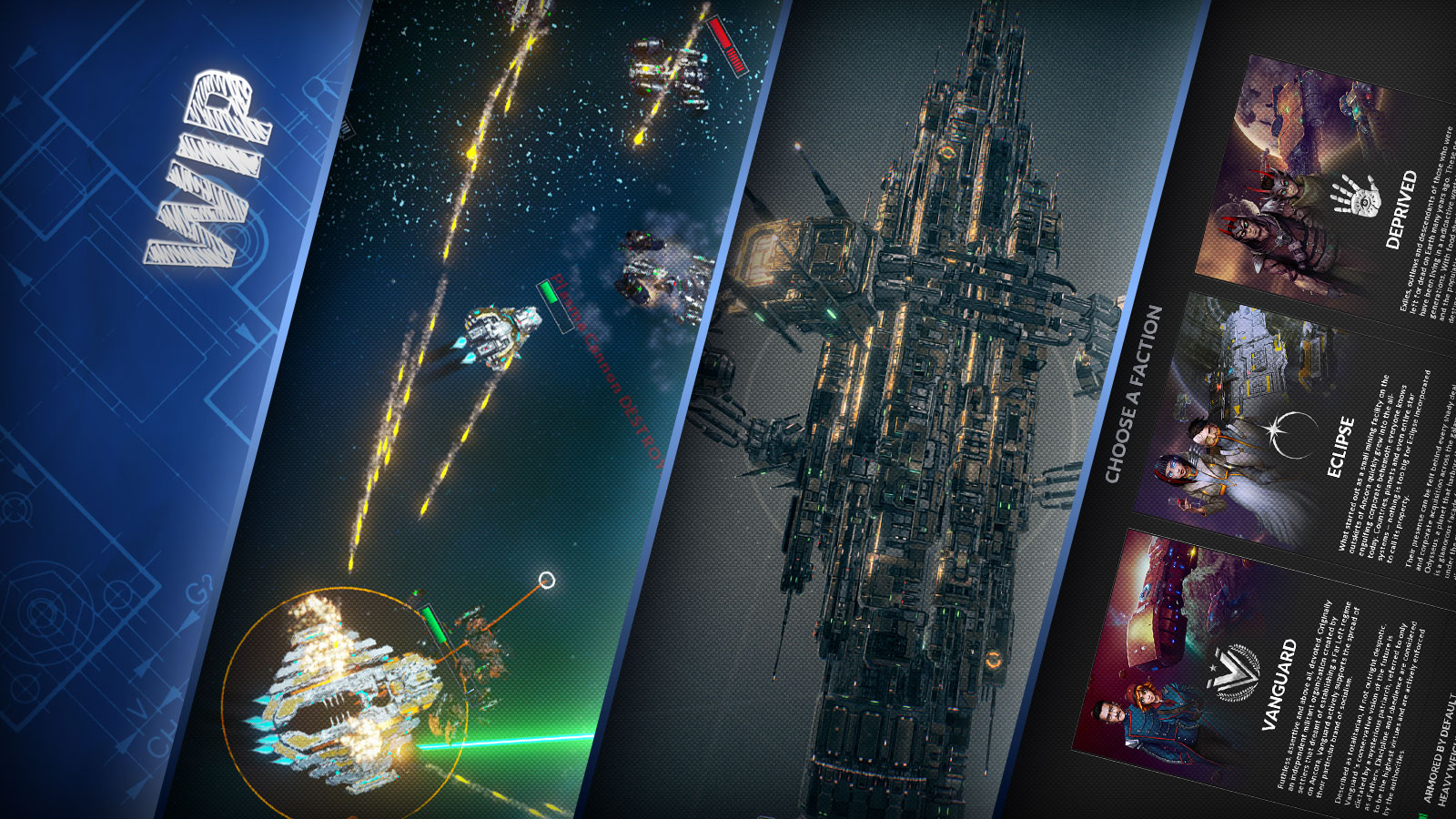 Merry Christmas and Happy New Year from Starfall Tactics' Team! Thanks for bearing with us so much - we hope to start playing together with you in 2016, so don't miss the announcement ;)
Despite the holidays, we keep working hard to make the game polished enough for showing it off in Closed Alpha. This week we've polished some features like explosions, ship selection, destruction and modification and are happy to show you fresh screenshots from pvp mode.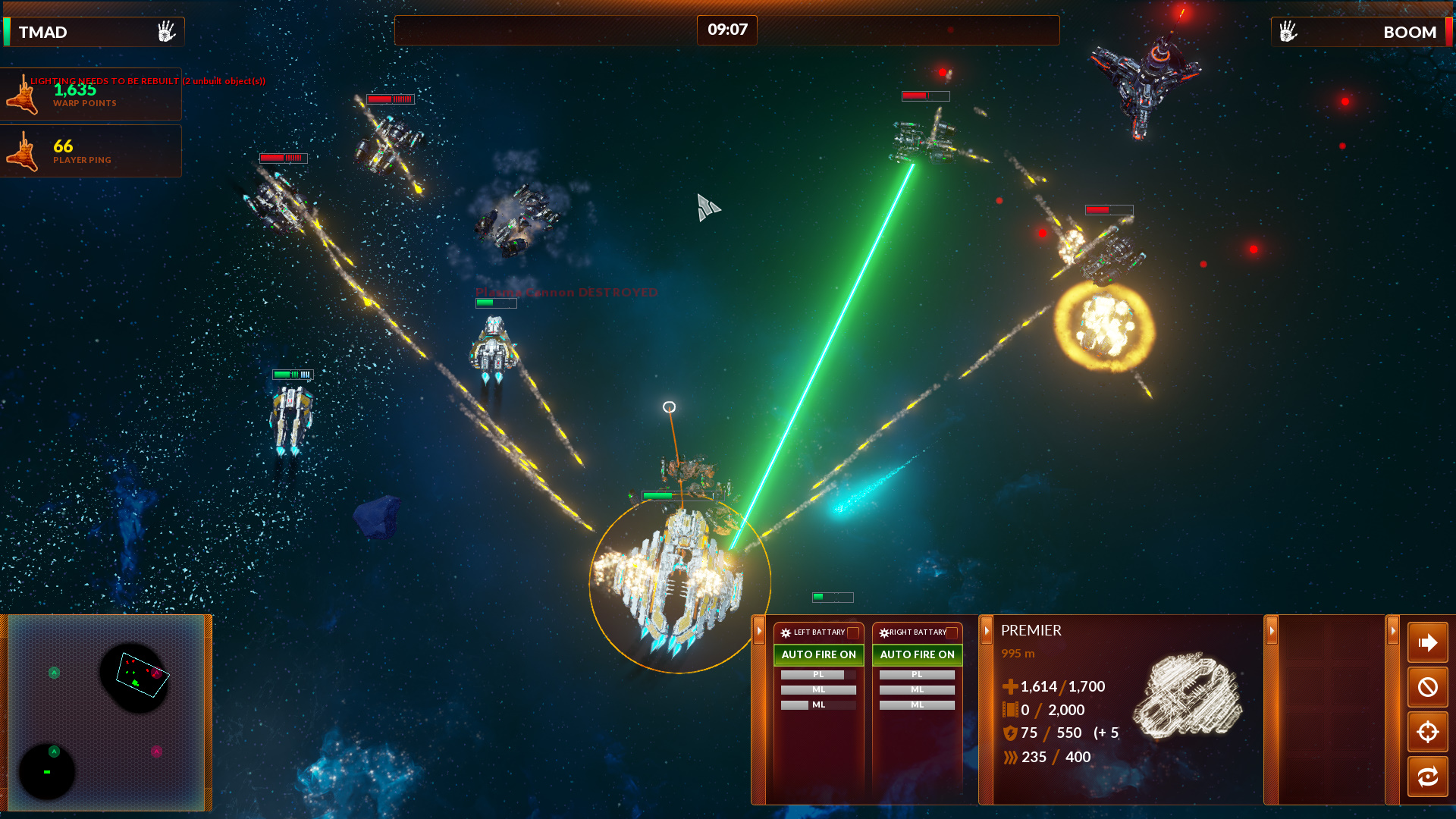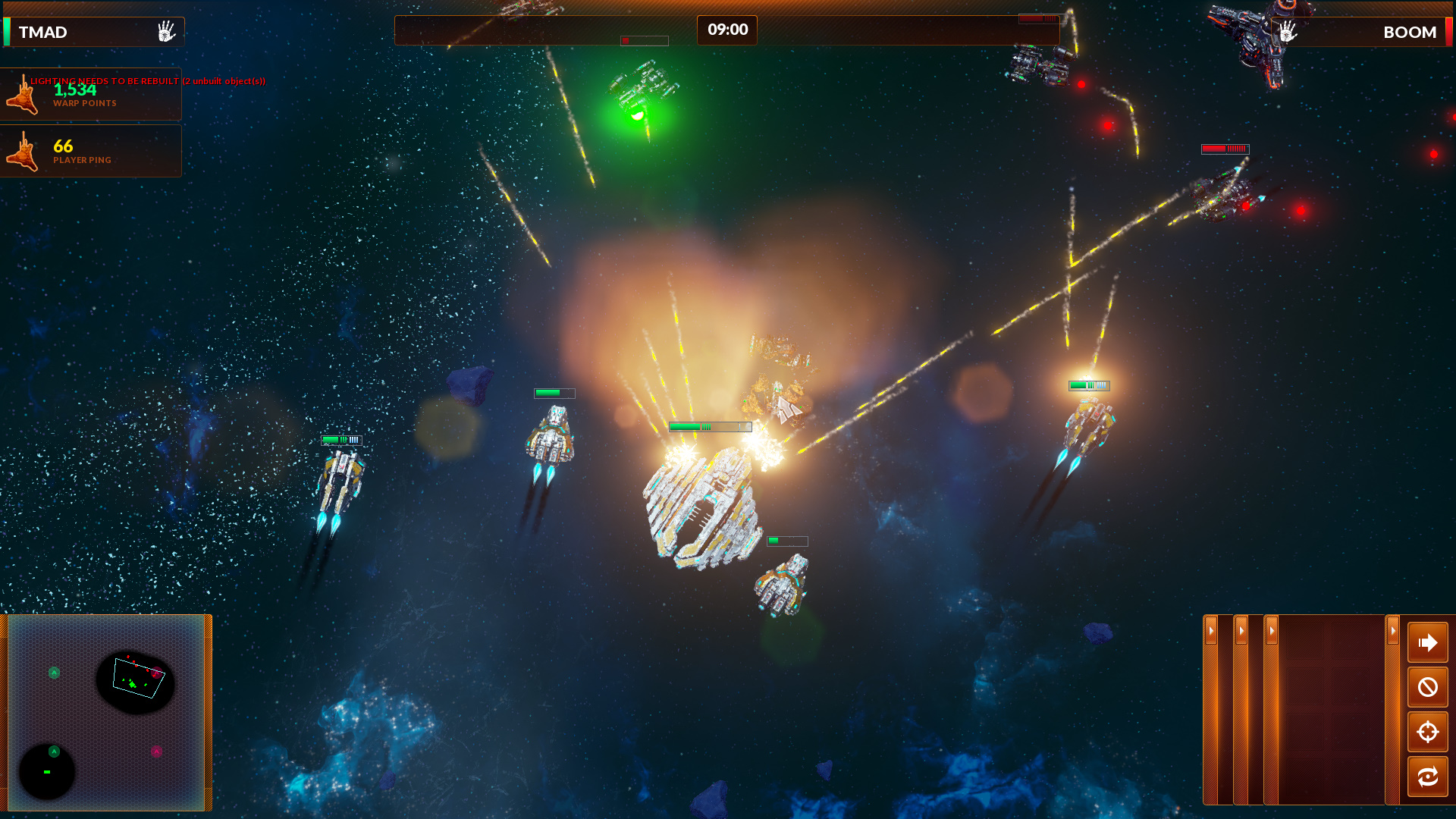 Deprived Solomon fleet is trying to defend a control point near the Mothership from powerful Premier with a couple of smaller ships.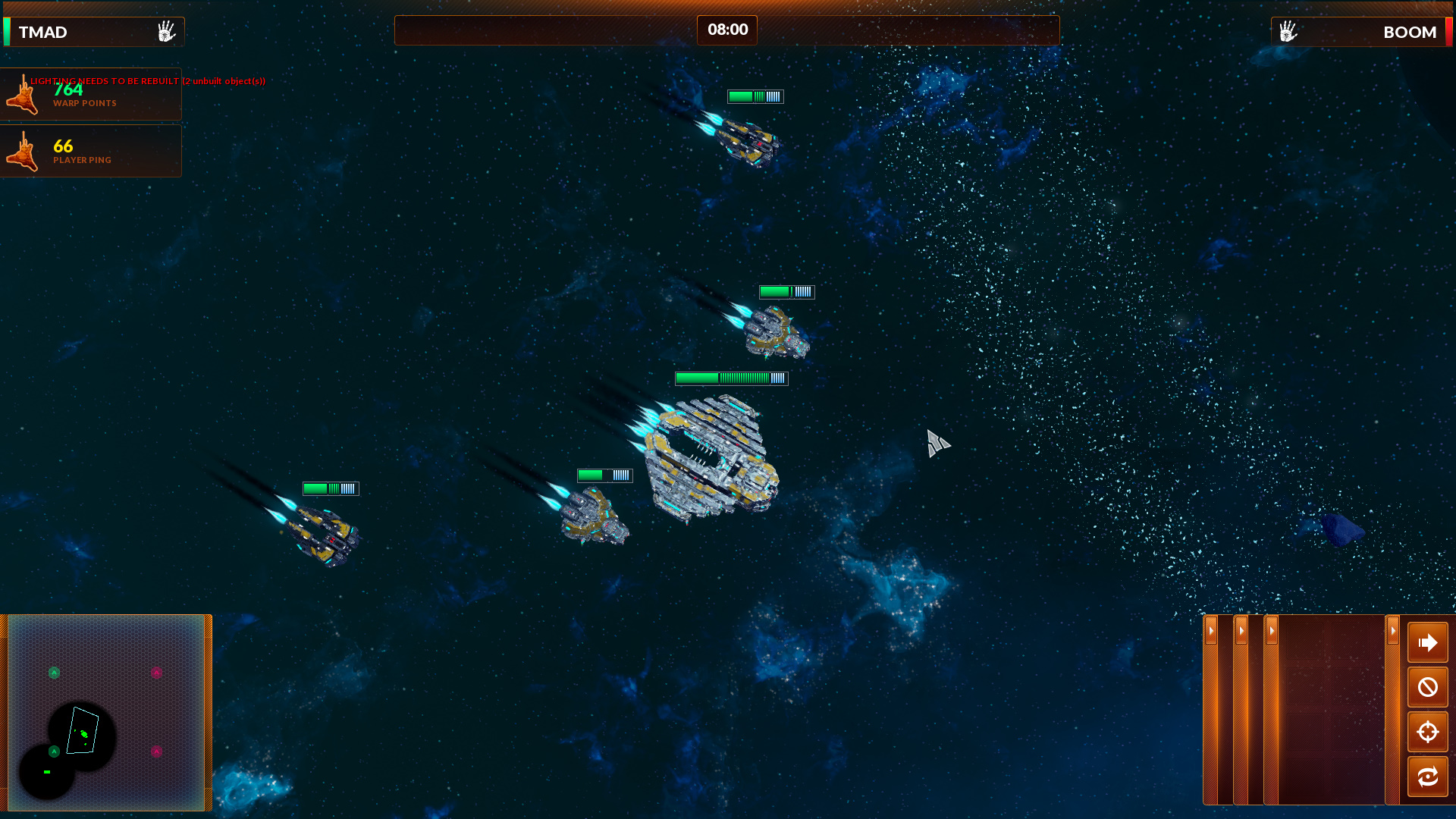 Deprived Mothership
---
Rasputin is the third Mothership: being amazing through its chaotic forms and attracting envious glances from enemies, this Mothership stands with Millenium and Excalibur forcing great minds to puzzle over its structure. Even Eclipse's scientists are stuck with their researches of Deprived technologies that help keep on par with the great corporation and military faction, in this long space war.
Factions
---
We keep adding some important elements and content to Starfall Tactics: from now on, as we have enough ships for Vanguard, Eclipse and Deprived, you will be allowed to choose a faction for you fleet - one fleet can have ships only from a chosen faction.
At the same time, you can see a few characteristics in the bottom: each faction has an advantage and a disadvantage. For example, Eclipse tend to rely on energy shields and include them into basic ship structure - of course, it has some negative effect on ships' capacity, keeping all stuff in balance.
Although there is a slight chance that there will be changes, you can start thinking about choosing your starter faction right now!