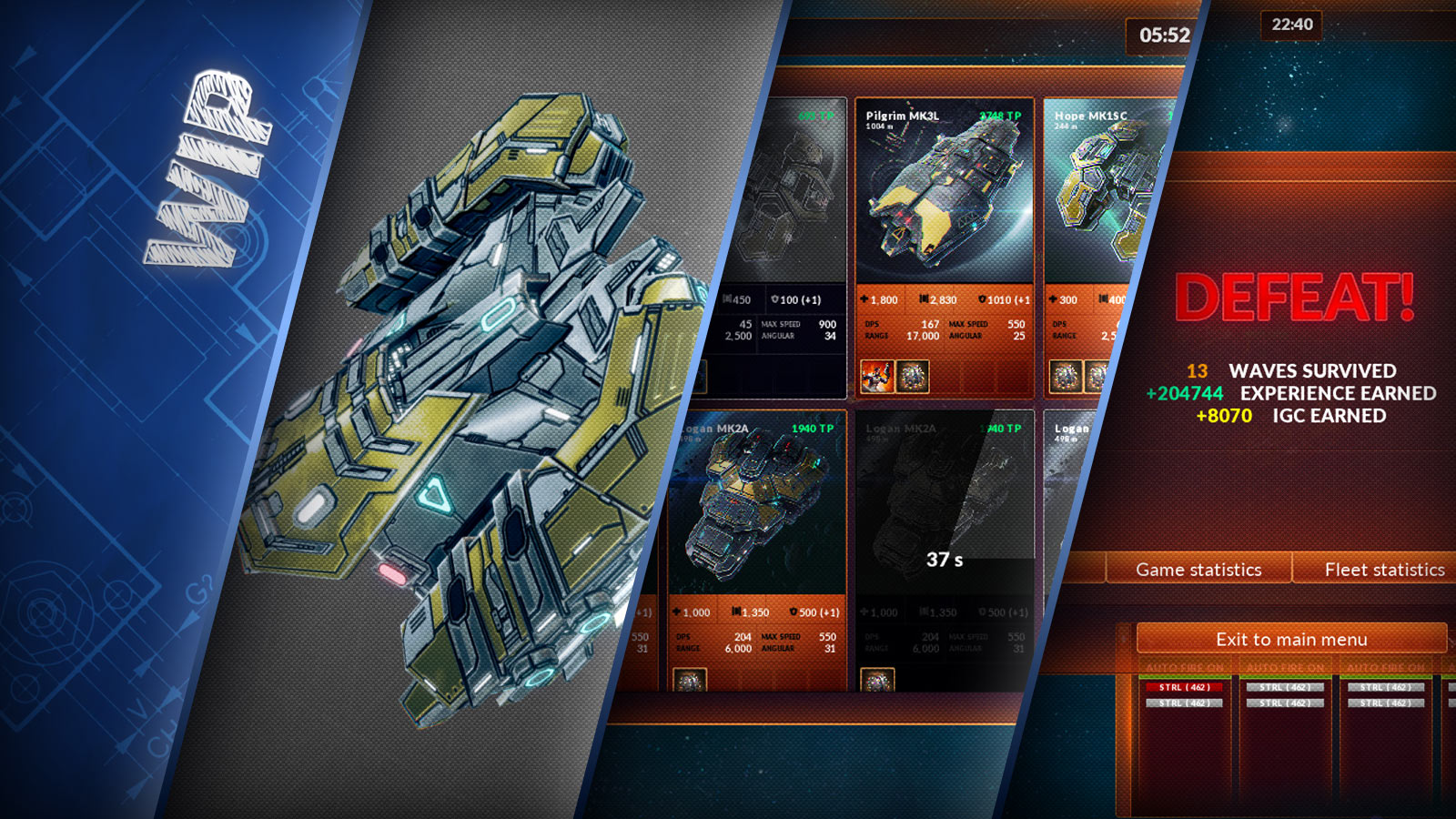 The day has come to bring you some great news - we've just done a rewarp function, new Eclipse frigate and some IGC rebalancing!
Orlov
---
New tiny Eclipse ship is finally here! Orlov has just joined the party and is in the process of getting all things done to be right there, in Starfall Tactics. As all other ships, it will get 4 hulls in the game, all with different engineering, weapon bays and engines.
Orlov is a frigate class ship, which means it will normally have good maneuverability and lower defences. Will you use it as a stealthed scout, miner, quick assault ship for capturing points, or will assign another unsual role? We'll see it in the next test coming in the middle of July!
Rewarp
---
Here you again can feel the importance of your feedback: as many of you had a strong wish to have an ability to warp in ships again, after they've been destroyed, after analysing and thinking through game mechanics, we decided that it is possible to change something like this in quick matches.
Now you can rewarp ships during quick matches after they've beed destroyed. Of courcse, there is a 45 seconds cooldown, which won't allow you to abuse this option. That basically means that you can't get two copies of the same ship card on the battlefield at the same moment - to have two similar ships you will still need to actually add them while creating the fleet in the Fleet Editor.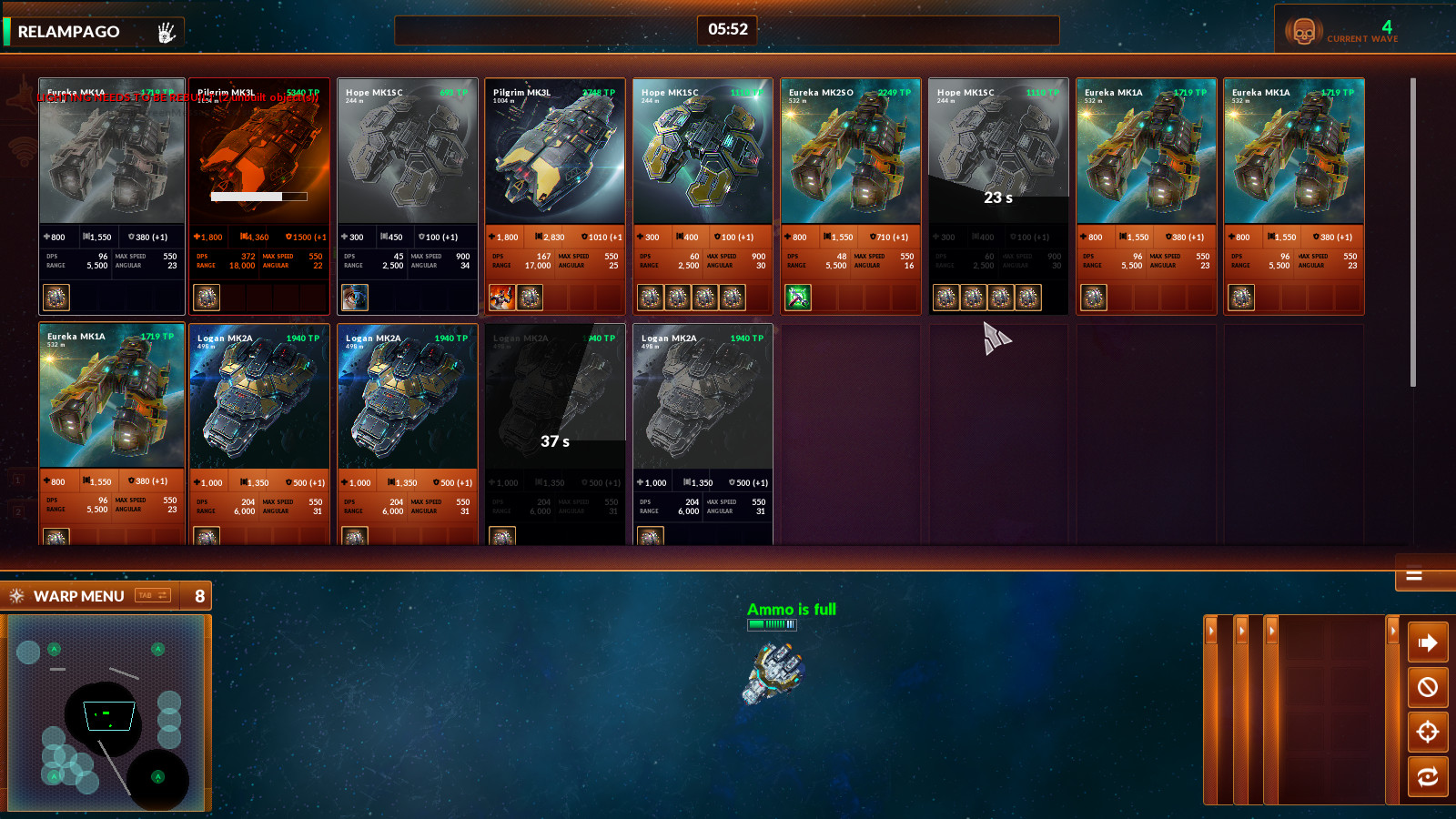 There is also another important change: starting this moment you won't have a TP restriction as now it looks obvious that you won't take benifits from expensive ships in PvP, since you always need to earn warp points to warp them in. The only limit you will have - is that the size of the fleet shall not exceed a 20 ships limit.
IGC income rebalancing
---
We're in the process of doing a rebalance in getting IGC through playing quick matches to make you more satisfied after finishing the battle. Previously, you could get a lot of experience and IGC just by taking and dealing damage to enemy ships, mostly. Now you will recieve much less for it, but will have concrete amounts of IGC for completing concrete goals. These goals for quick matches are:
Capturing points - for PvP only
Destroying ships - for both PvP and PvE modes
Surviving waves in PvE - each following wave will provide you with more and more IGC. But beware as we are also going to rebalance these waves and surprise you with other deadly ships!
IGC income for Discovery mode will stay as it is.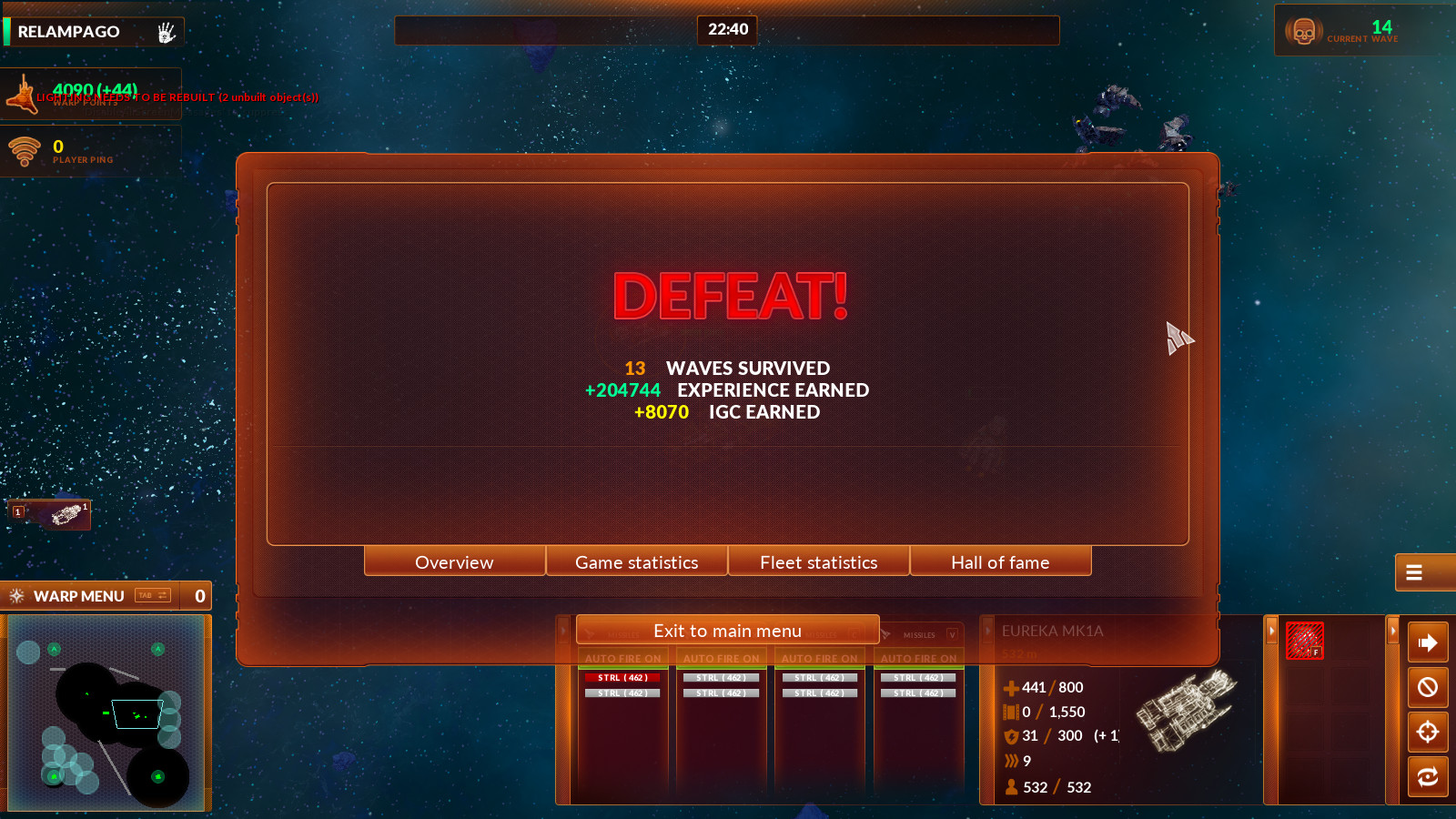 And have you ever wondered what the IGC is? It's an In-Game Currency which can be also called InterGalactic Credits. Pretty obvious, isnt' it? :)
And here is a screenshot of a Repair Complex module in use on the super secret new map for you to pass the time:
Stay tuned and be ready for the next test - it is coming in the middle of July!