Dear Community!
Here is a small update to Spyra. I have improved little and was mostly preparing puzzles for the first dungeon you crawl through. (Did I mention that rosstradamus did a fantastic job on his dungeon packs?) While coming up with a scripted puzzle in FPSC is easy...tweaking and getting it to work can be painful.
I also designed a few more models for this game. I might make a little art asset gallery update soon.
This is the creature you fight in the screenshot with the waterfall (initial post). Its a neat model by "Erart" that fits perfectly. However, while recoloring it and making the shadermaps I noticed that this fella has 9K Polygons which is a bit overkill.
Here is a little courtyard where you will have a conversation with another character.
Another angle. I just like the twin planets. :)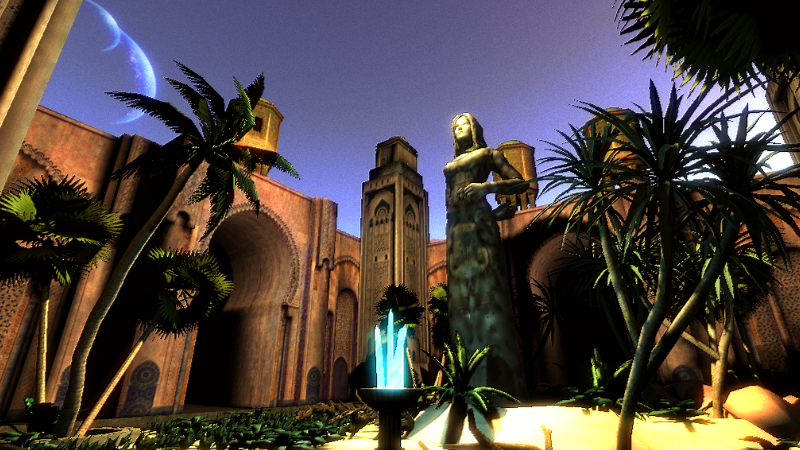 This is from before I even started working on the first map. It was testing the texture style where most unnecessary detail is removed whithout being washy/unsharp.
Fletchers handpainted texture style fits my game like a glove :)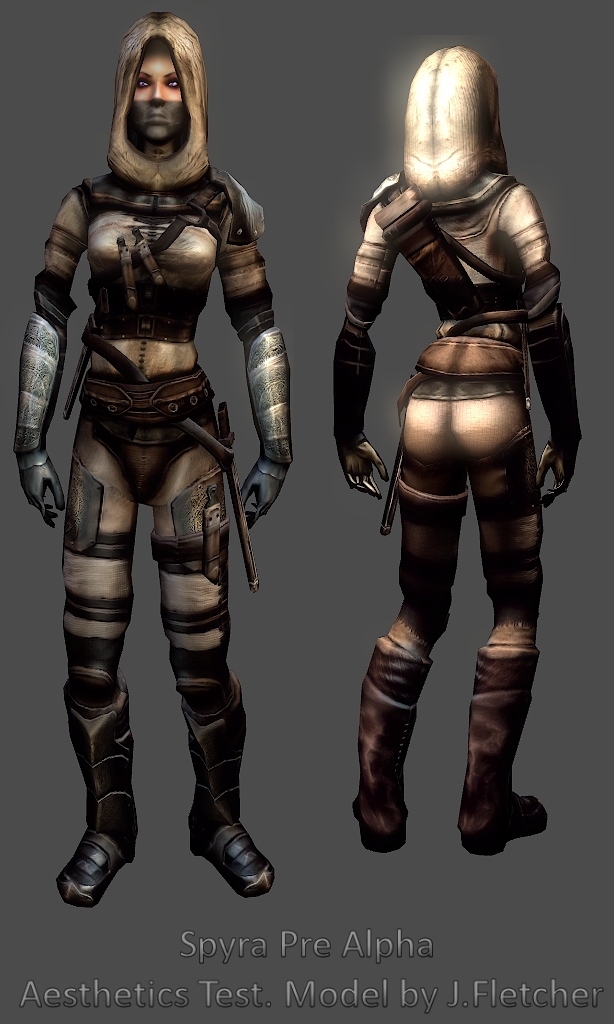 Not much new! But thanks for checking this out anyway.
Comments are welcome as usual
-Wolf