In our latest Kickstarter update, we put the spotlight on the Tank Zombie with a new video, media and details! One of the most physically powerful units available in service of the Undead Overlord, the Tank Zombie is a force to be reckoned with: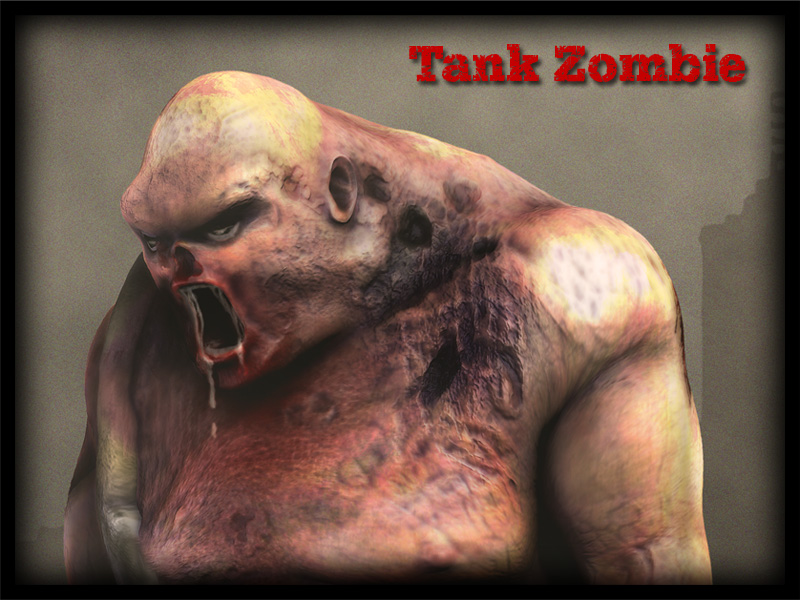 Family portrait - isn't he a beauty?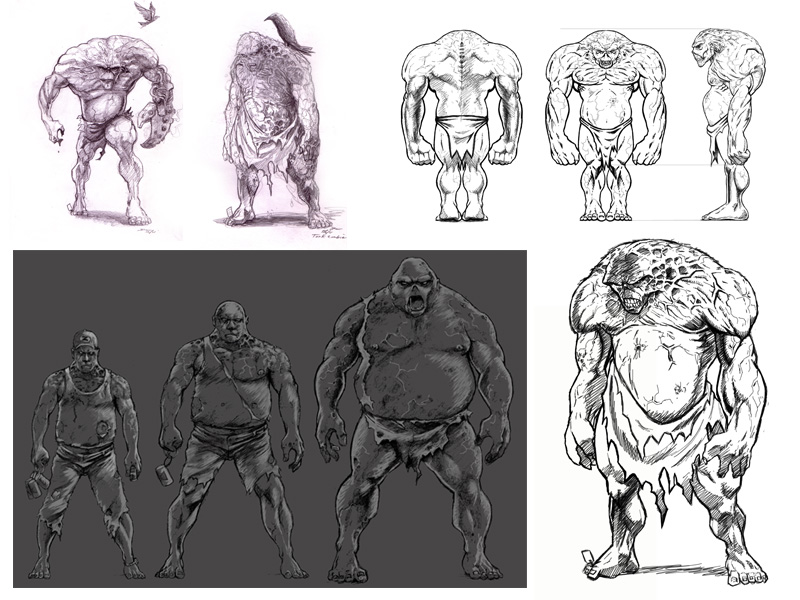 Evolution of a boss zombie.
Name: Tank Zombie
Height: 9 feet
Weight: 1600+ lbs

Attacks: Swat, Pummel, Crush
With fists like wrecking balls, a single blow from your Tank Zombie is usually enough to crush even the most hardened human opponent like a bug. Seldom does a meat sack get close enough for a good look and still live to tell the tale. Just the way we like it!
Special Ability: Stomp (Area of Effect)
Hoisting his prodigious mass into the air, then slamming it back into the ground with astounding force, the Tank creates a crushing wall of raw power that inflicts damage on everything in the immediate area. Smaller units (like humans) could be temporarily stunned from the impact, or even be sent flying backwards. Use carefully when engaged in melee. Best used when surrounded by tightly packed meat sack forces.
Detail:
The Tank Zombie mutation requires a large amount of grunt zombie raw material to initiate, and should not be undertaken lightly. Able to absorb enormous amounts of damage, the Tank is almost impossible for attacking meat sacks to bring down without serious firepower. The trade off is that the Tank moves slowly - because it just ain't easy to move that much mass around in this awkward physical universe. Use your Tank Zombie units effectively, and they will surely feature prominently in the nightmares of meat sacks everywhere! Dominion will be ours!